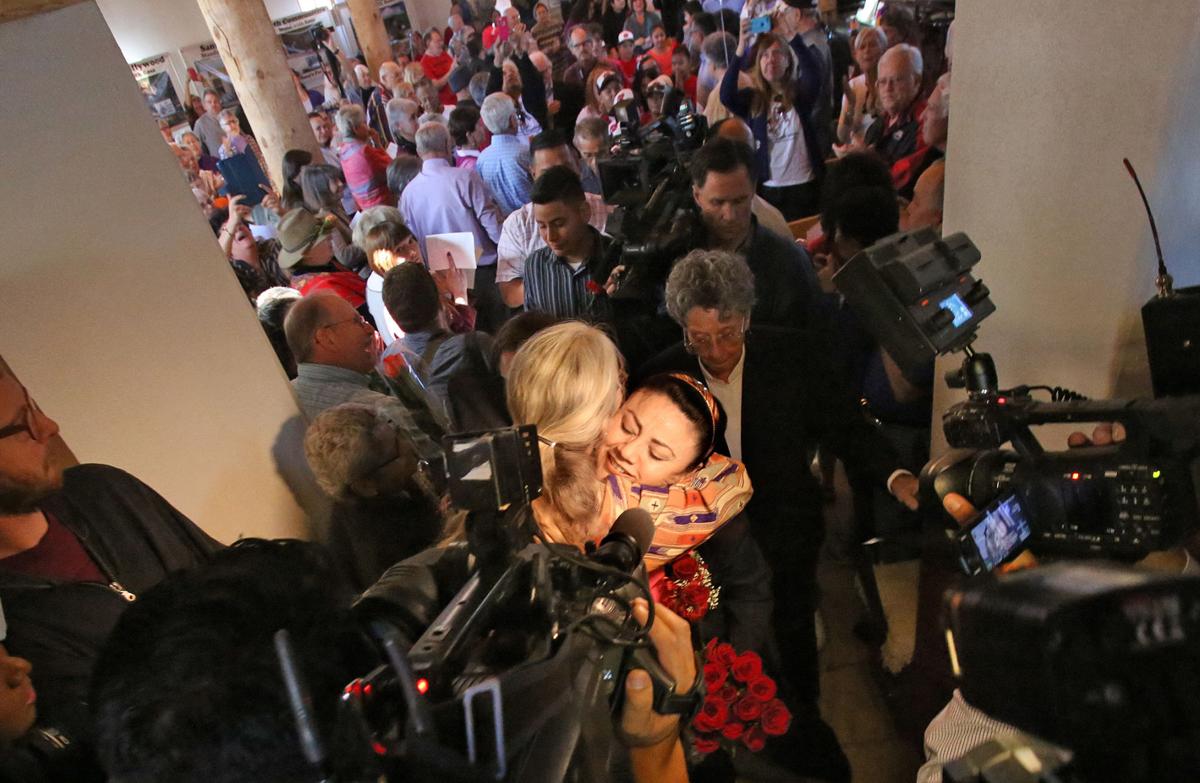 Rosa Robles Loreto took her first steps outside of church sanctuary Wednesday.
"This is a wonderful thing," she said to about 200 people gathered at Southside Presbyterian Church. She then added, "the struggle continues."
Robles Loreto stayed in the church for months, waiting for Immigration and Customs Enforcement to cancel the Aug. 8, 2014, deportation order that started with a Tucson traffic stop for an incorrect lane change.
ICE has maintained that she was not a high priority for deportation.
On Wednesday her lawyer, Margo Cowan, said she reached a confidential agreement with federal immigration authorities that allows Robles Loreto to live without fear of deportation.
"She's fine. She's protected. She has nothing to worry about," Cowan said.
Robles Loreto, a native of Mexico, has lived in Tucson since 1999.
Robles Loreto has said she sought sanctuary because if she'd been deported, she would be unable to legally return unless something in the law or her situation changed.