Saguaros, as if following the lead of other native desert plants, are putting on a spectacular bloom this spring in deserts and neighborhoods around Tucson.
Enjoy it — because this doesn't happen every year.
In some recent years, in fact, freezing weather and other factors have had what one researcher called a "horrific" effect on saguaro blooms. The 2011 bloom, for example, declined dramatically from the 2010 bloom following an extreme freeze in early 2011, according to saguaro researcher Bill Peachey.
But that was then and this is now.
Almost anywhere around Tucson this month, you're apt to find individual saguaros sporting 20 or more of their milky white flowers, plus lots of buds waiting to open.
The large number of blooms is perhaps even more impressive given the fact that each individual flower lasts just one day.
A Saguaro National Park visitor guide described saguaro flowering this way: "Each blossom opens after sunset in the cool of the night. By the next afternoon, the flower has wilted and the brief period of bloom has ended. The spectacle repeats itself night after night for about four weeks until as many as 100 flowers have bloomed on each saguaro."
Saguaro blooms serve a purpose beyond providing fleeting beauty.
They attract flying animals — from long-nosed bats and white-winged doves to moths and honeybees. As the airborne visitors consume nectar inside saguaro flowers, they become powdered with sticky pollen.
Then, as they travel from flower to flower, they transport pollen and fertilize as they go.
Cactus blooms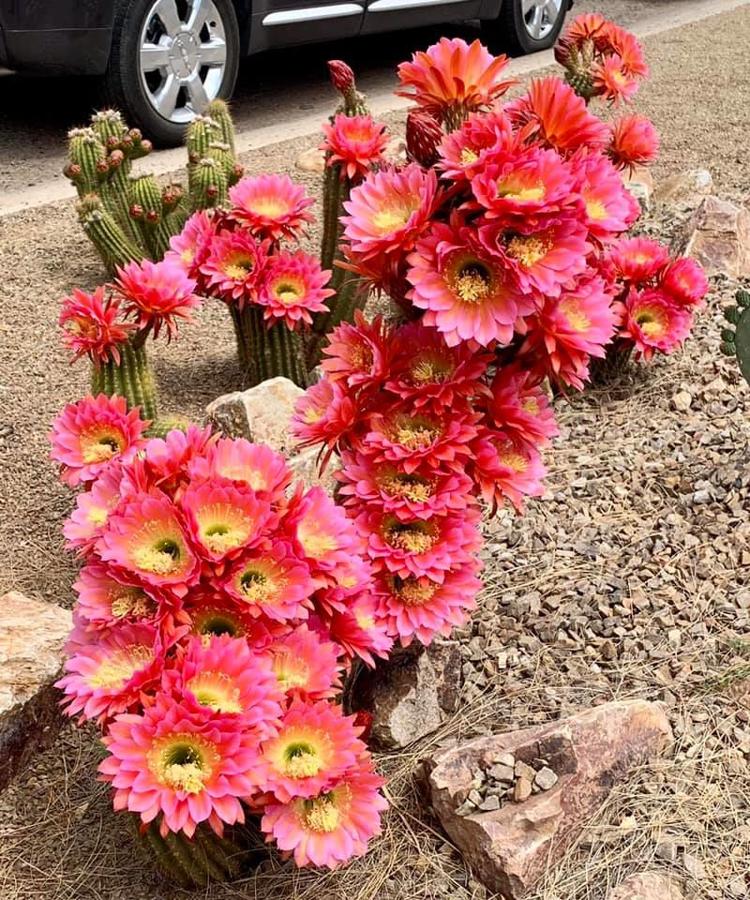 Cactus blooms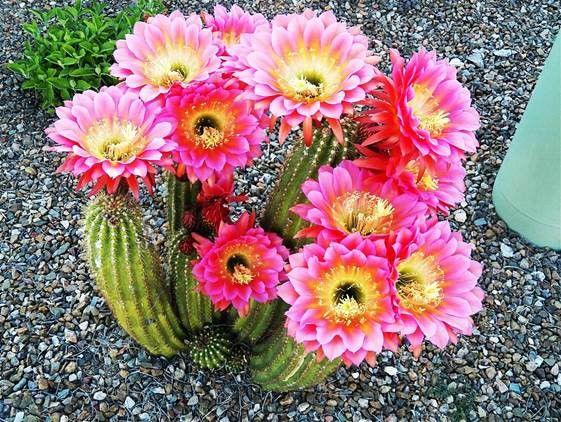 Cactus blooms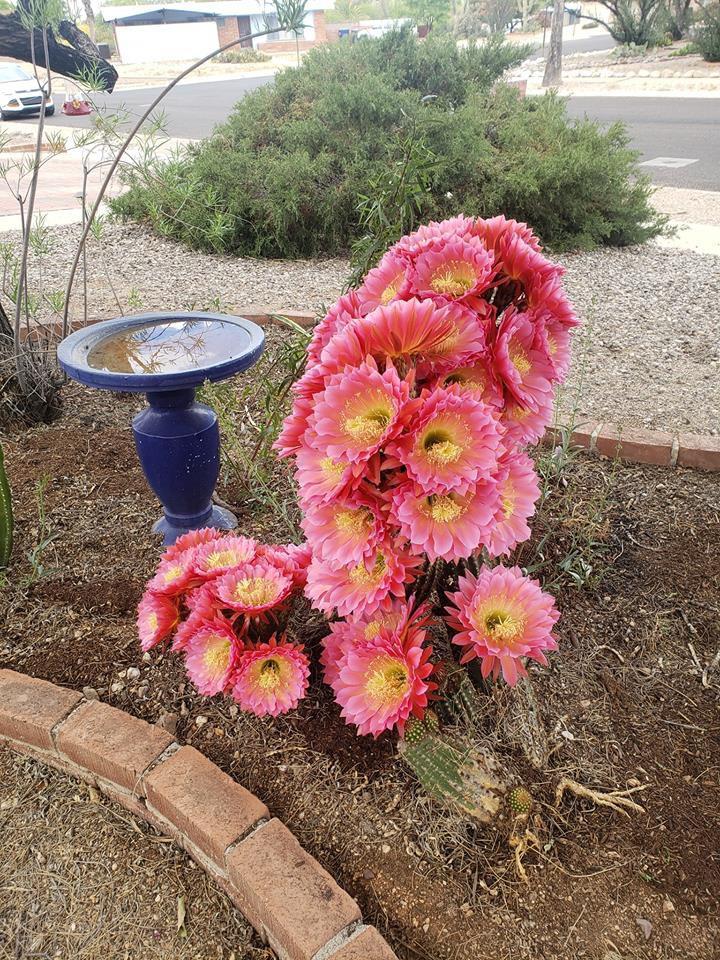 Cactus blooms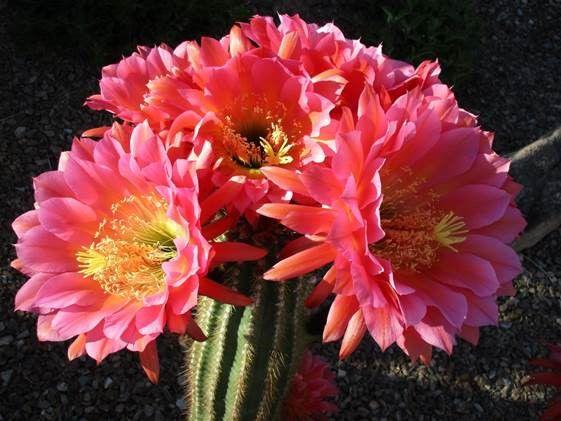 Cactus blooms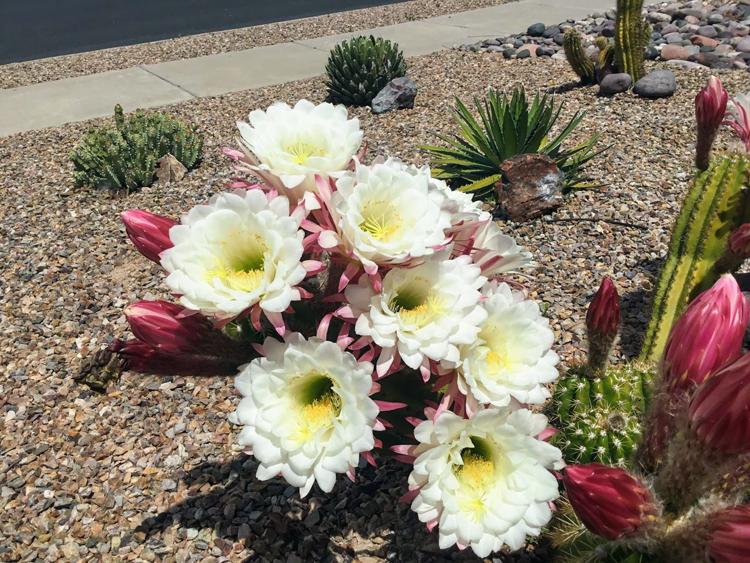 Cactus blooms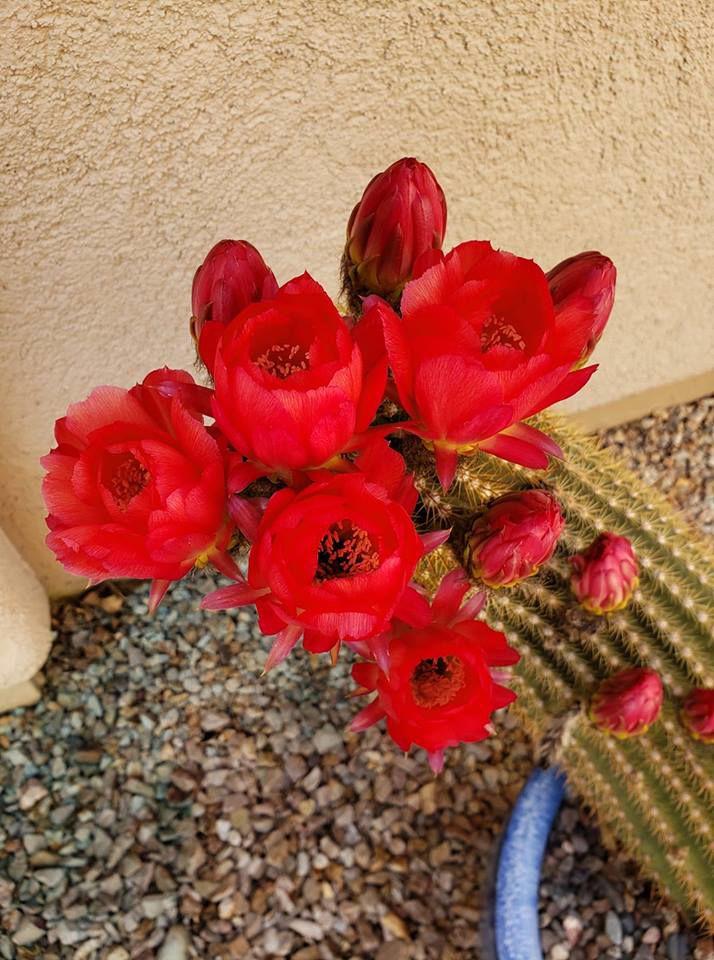 Cactus blooms
Cactus blooms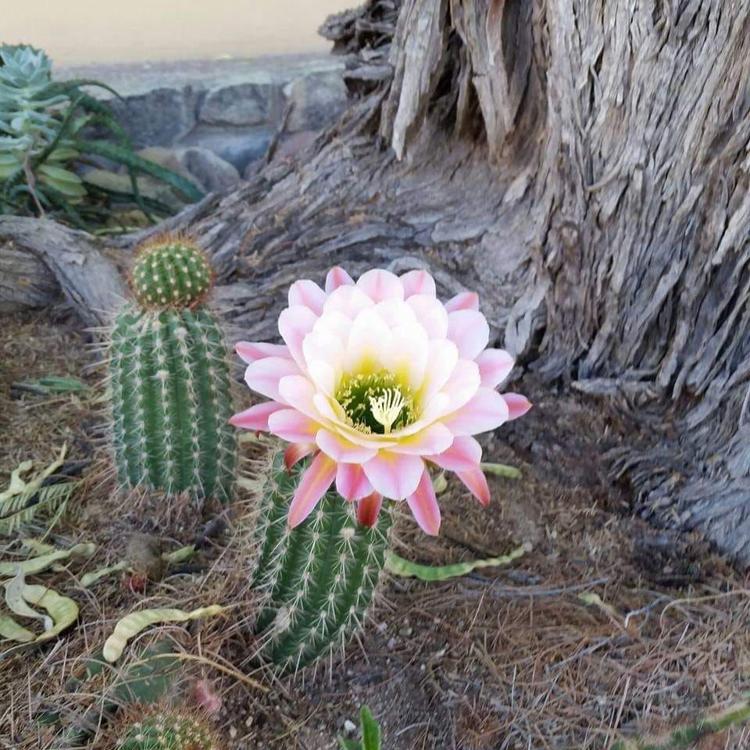 Cactus blooms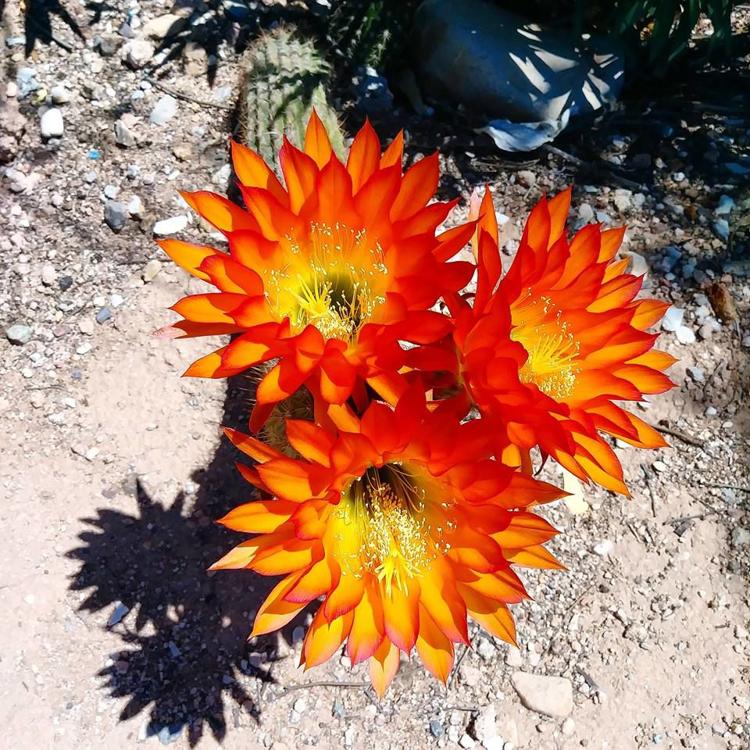 Cactus blooms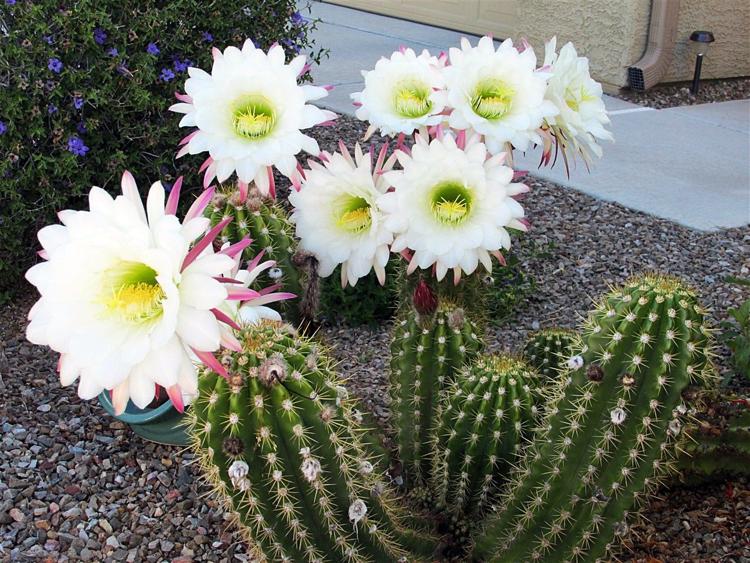 Cactus blooms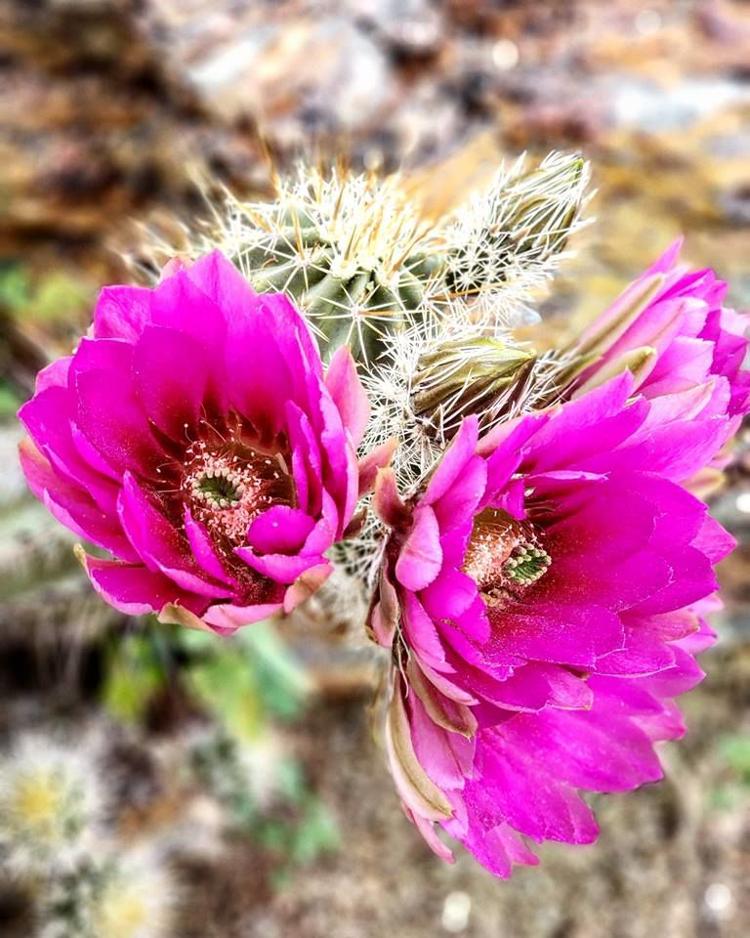 Cactus blooms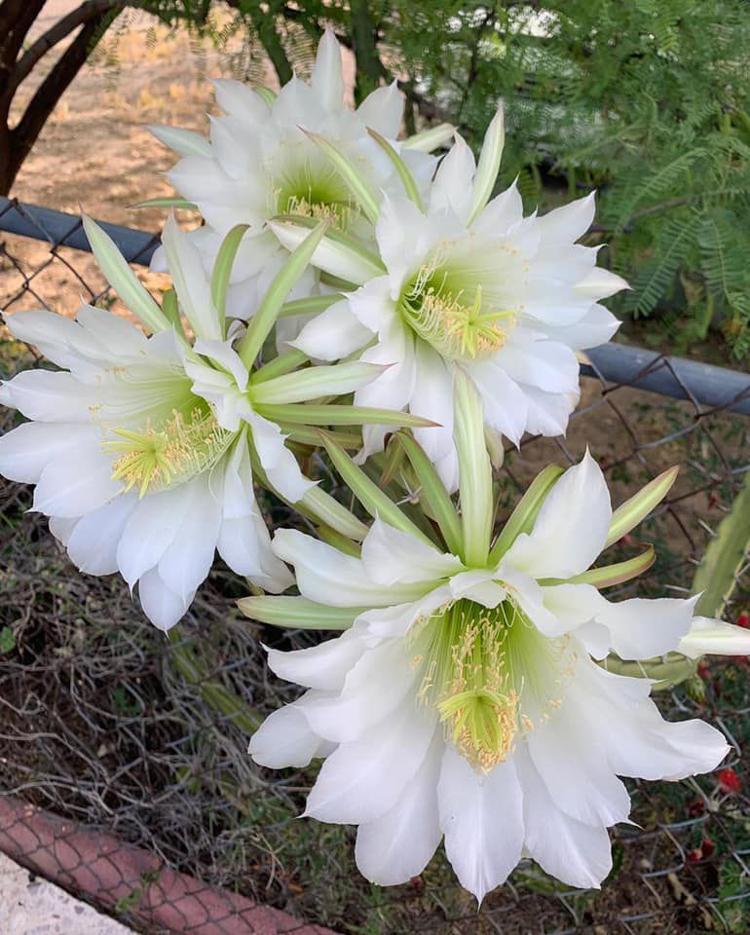 Cactus blooms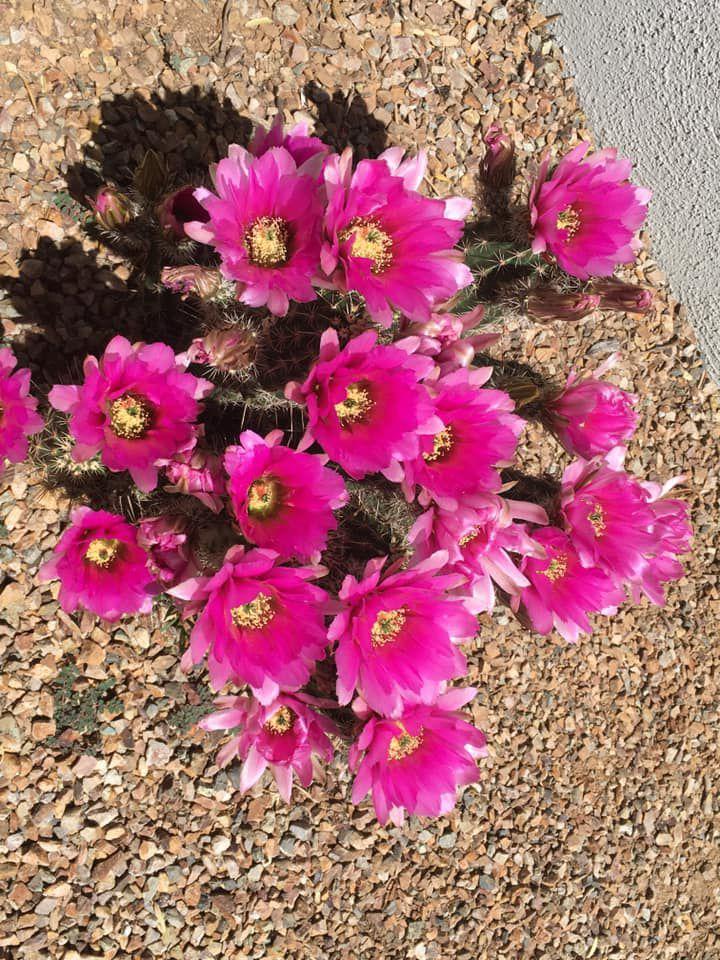 Cactus blooms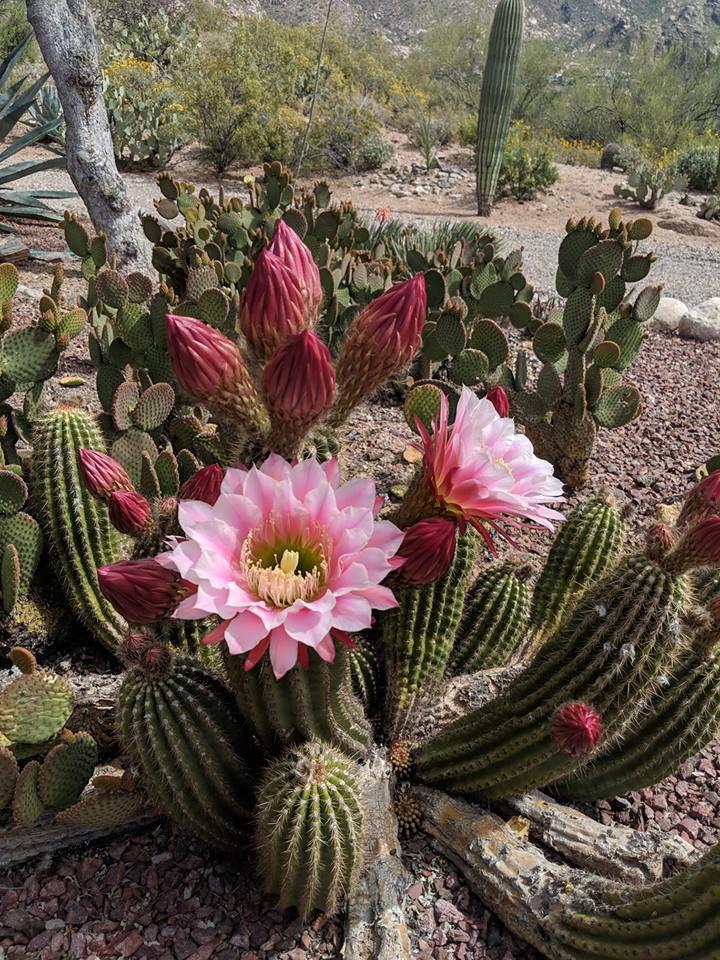 Cactus blooms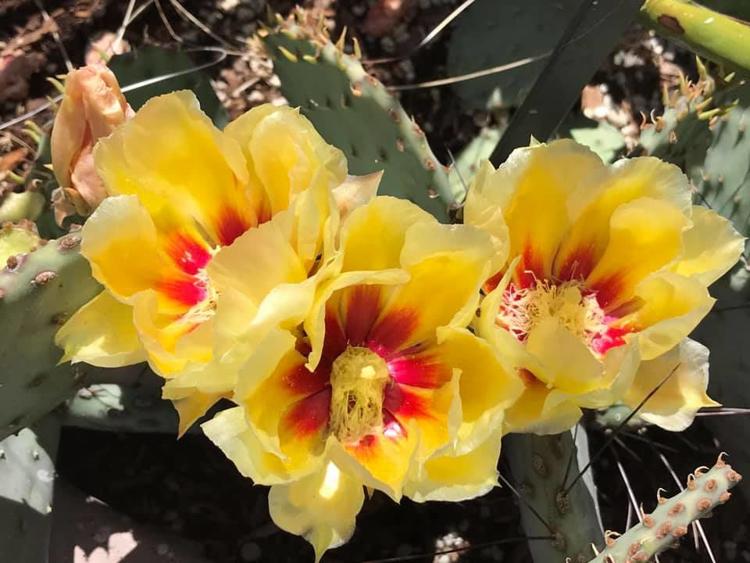 Cactus blooms
Blooming saguaro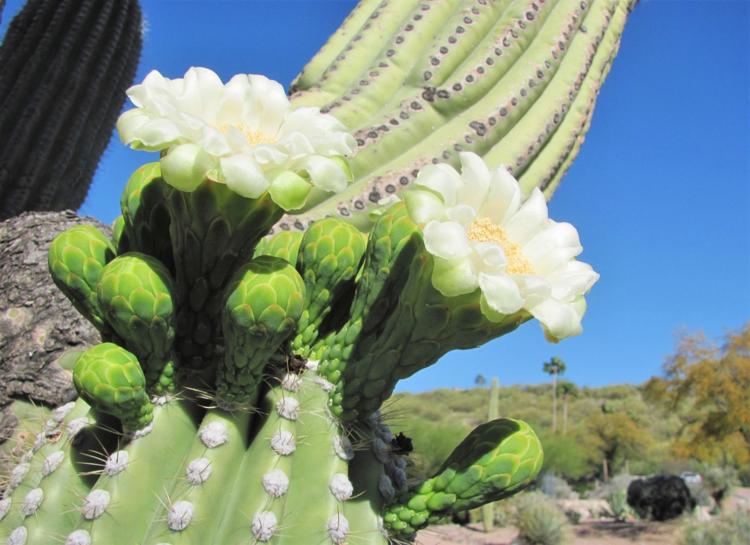 Cactus blooms at the Arizona-Sonora Desert Museum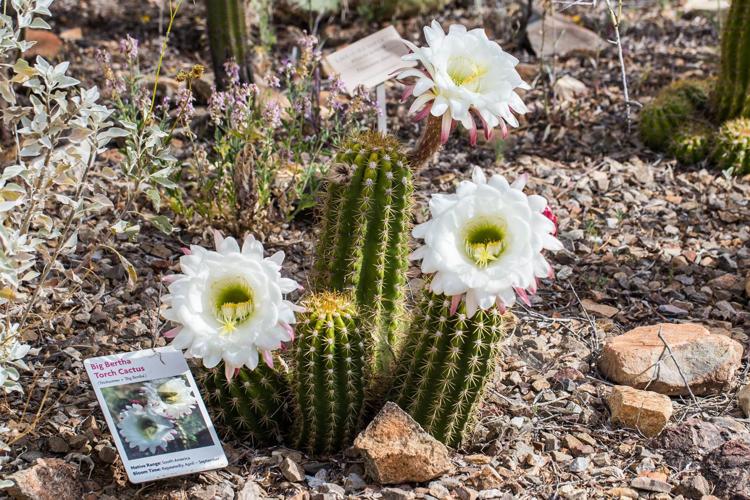 Saguaro blooms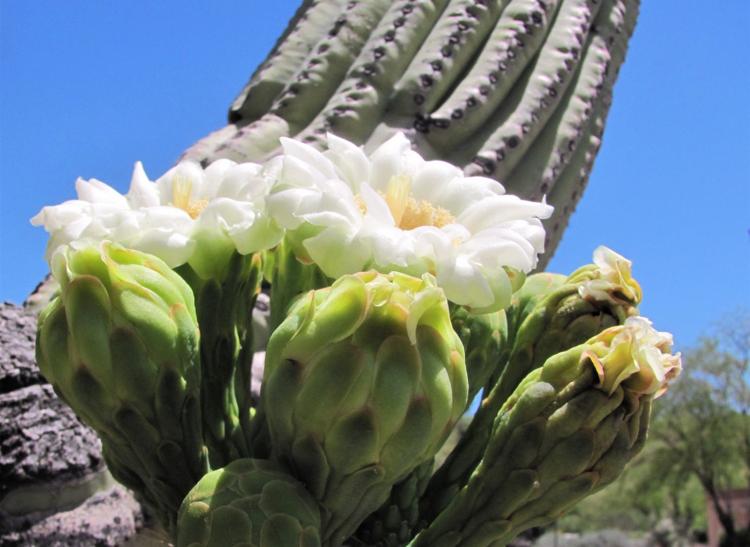 Prickly pear in bloom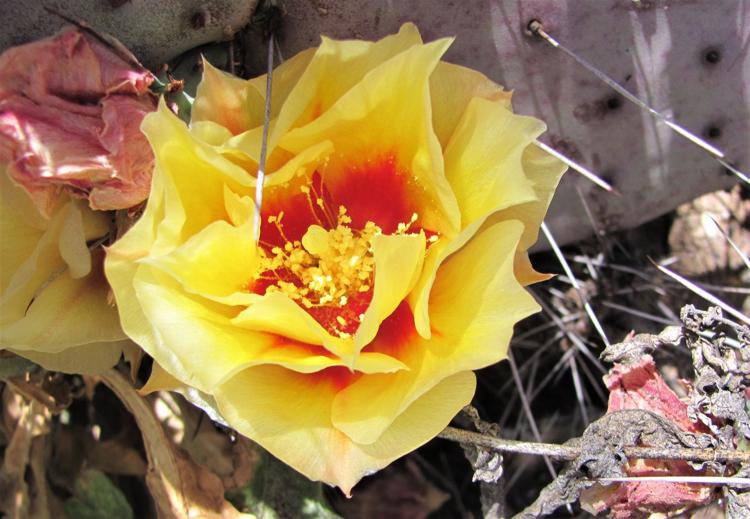 Cactus blooms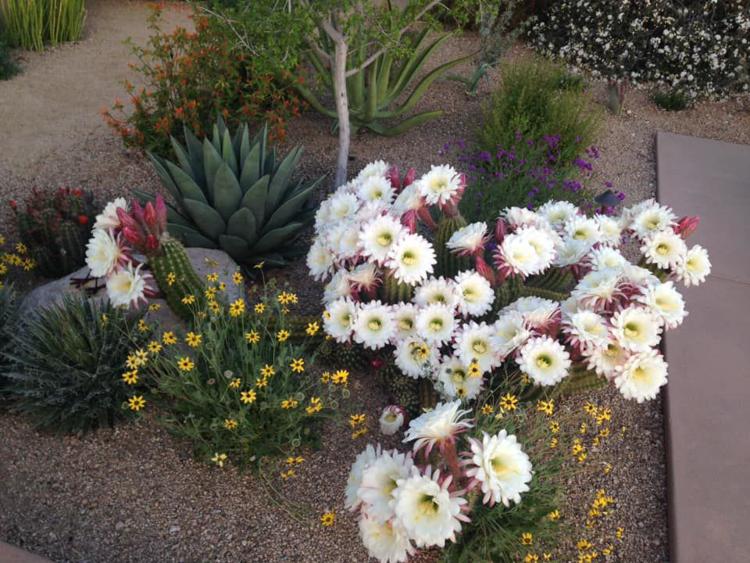 Prickly pear
Brilliant bloom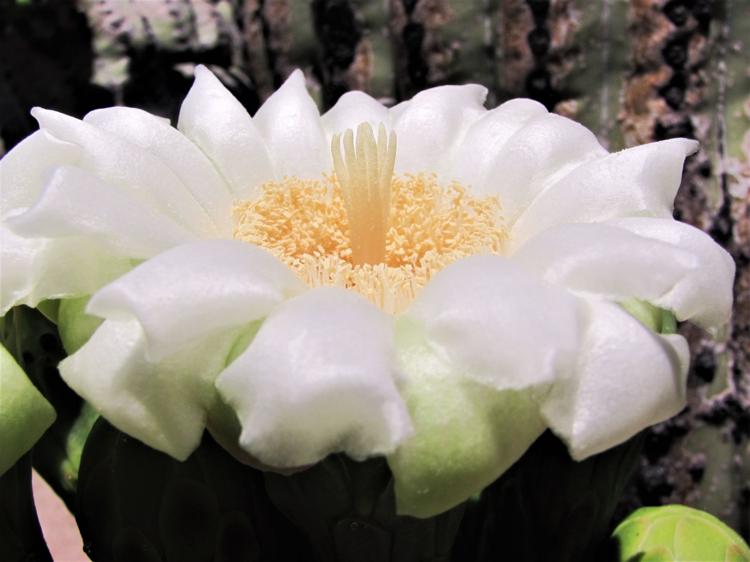 Prickly pear cactus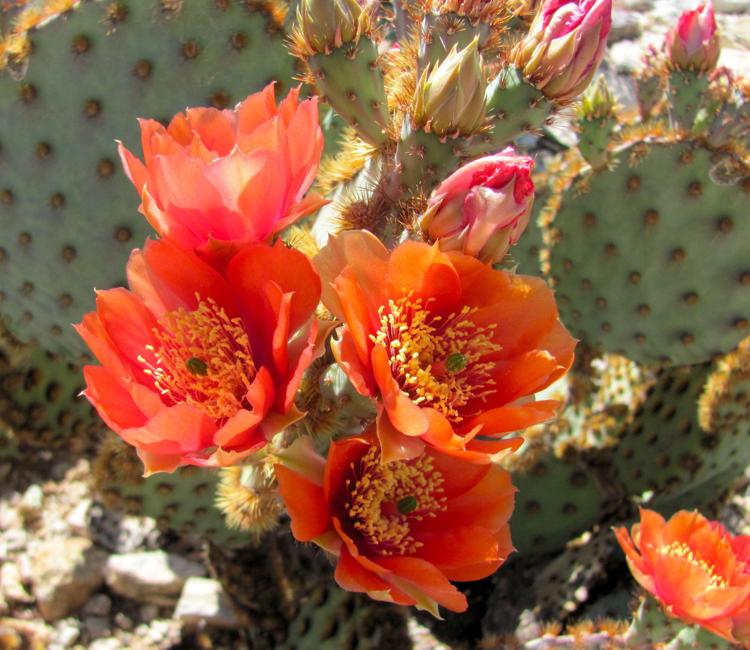 Prickly pear cactus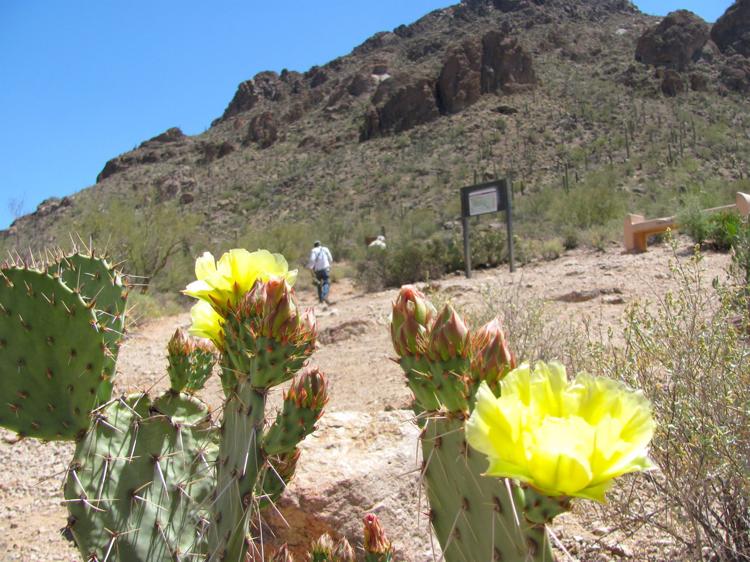 Saguaro and ocotillo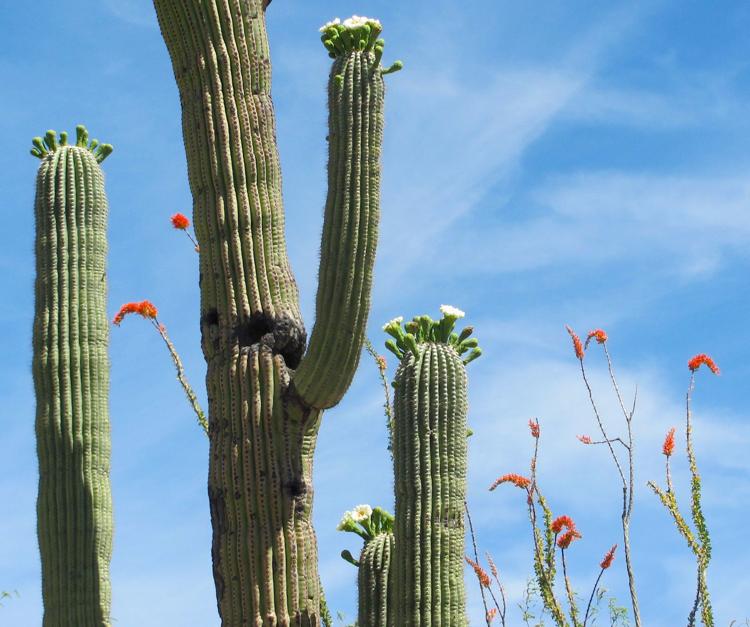 Hedgehog cactus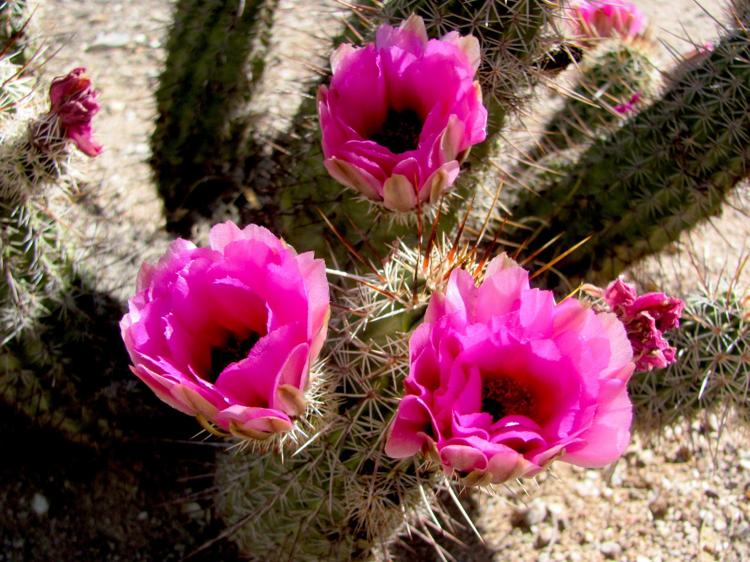 Cholla cactus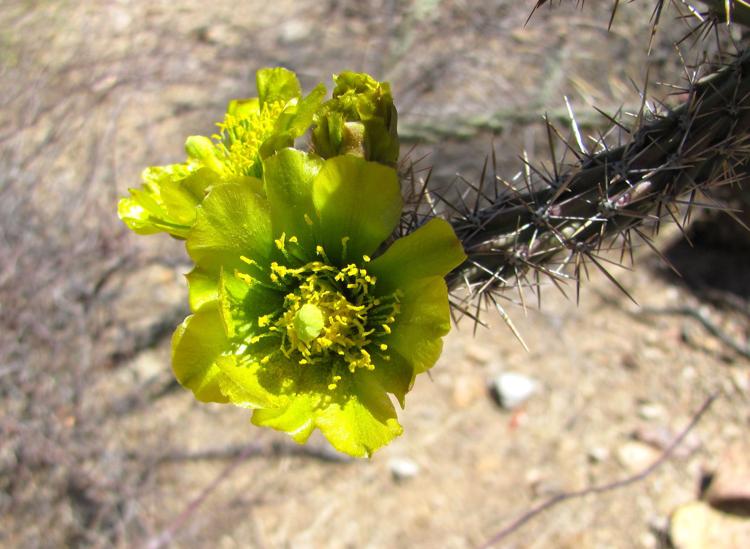 Cholla cactus
Prickly pear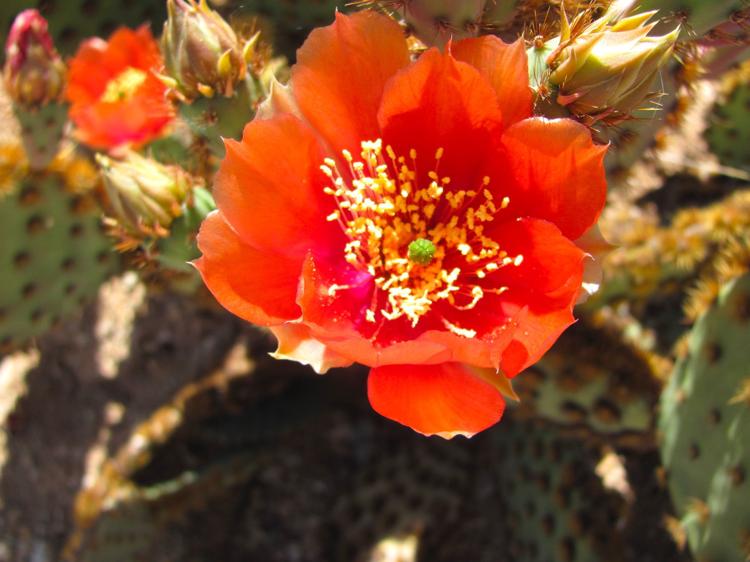 Bees and blooms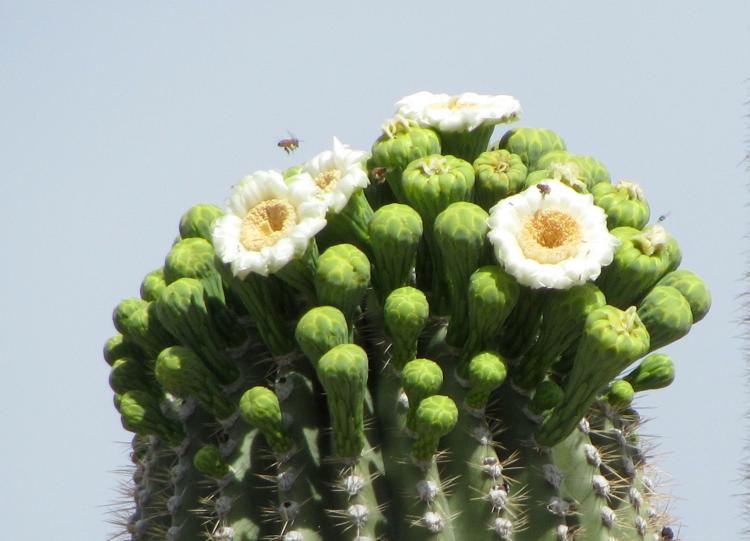 Yellow prickly pear flowers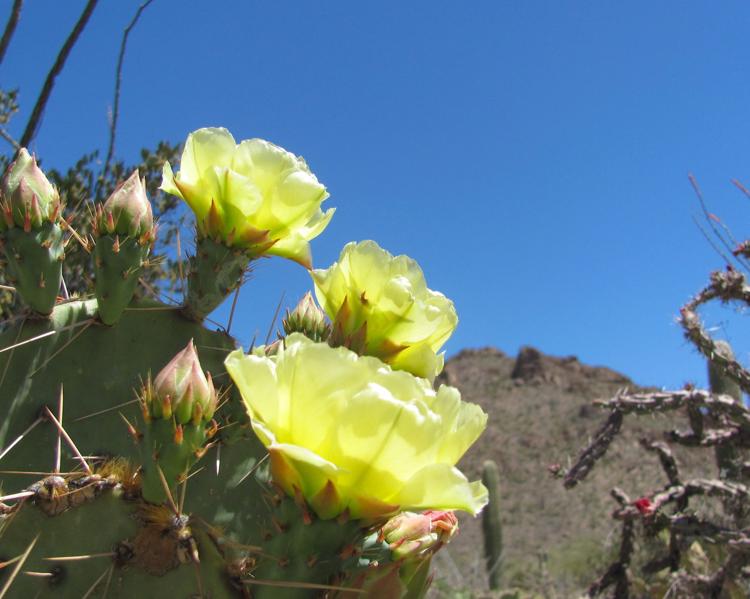 07 VAM outside birding trail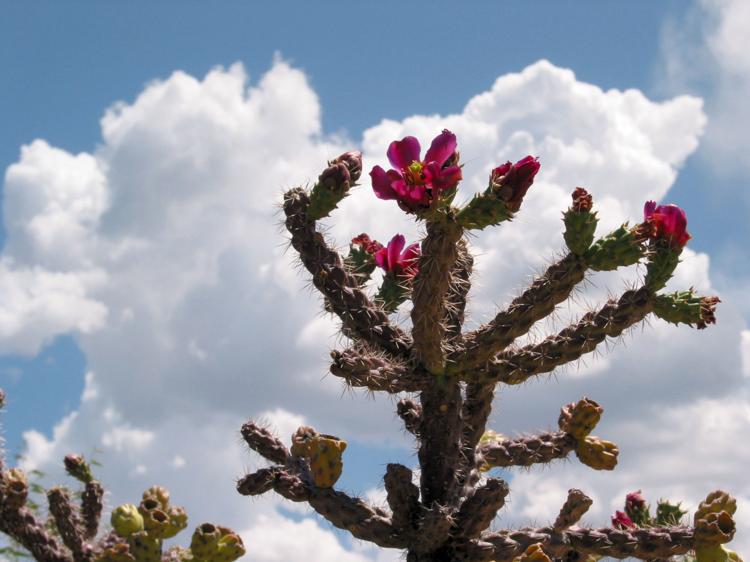 Prickly pear cactus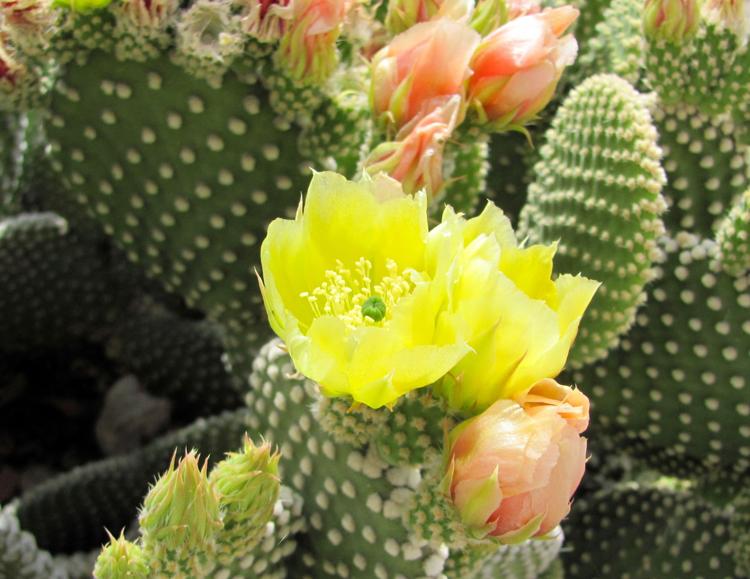 Cactus blooming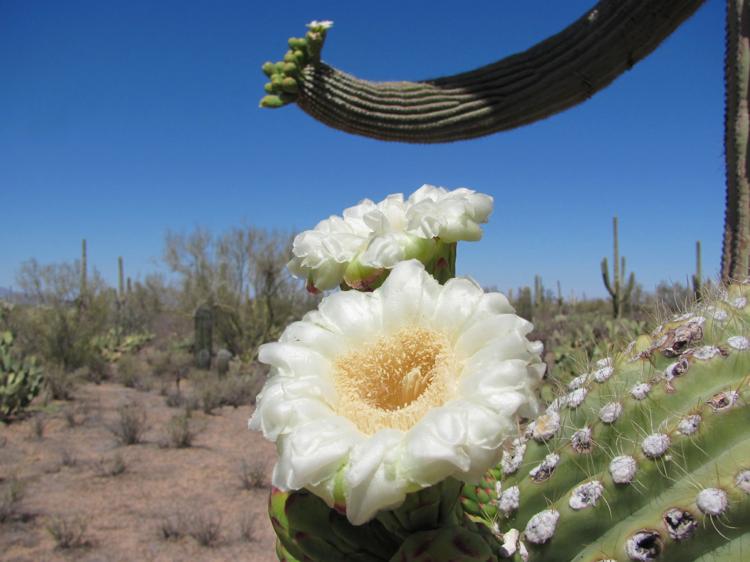 Bonanza of blooms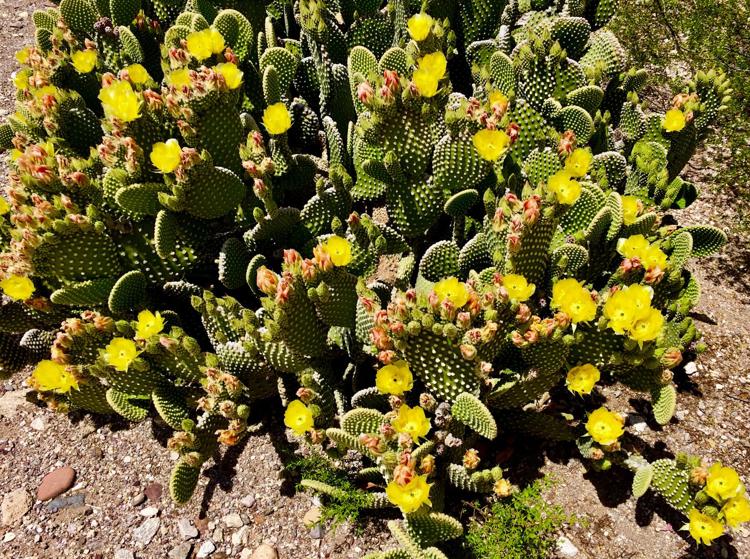 Sabino Canyon saguaro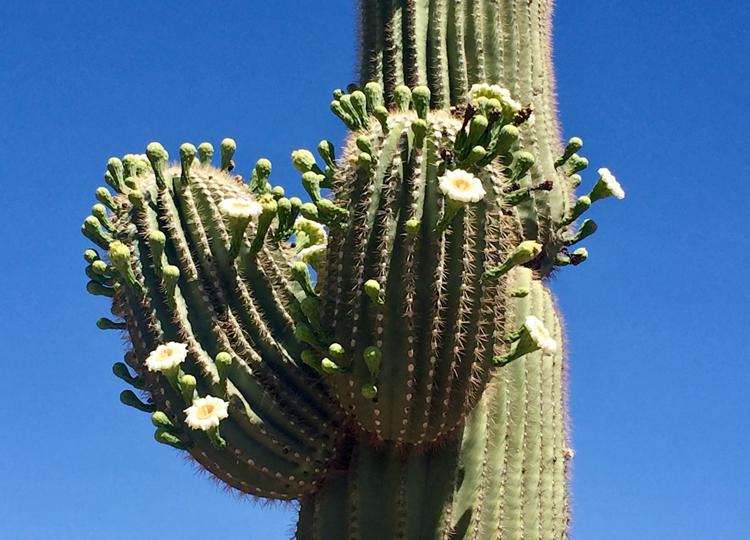 Multiple blooms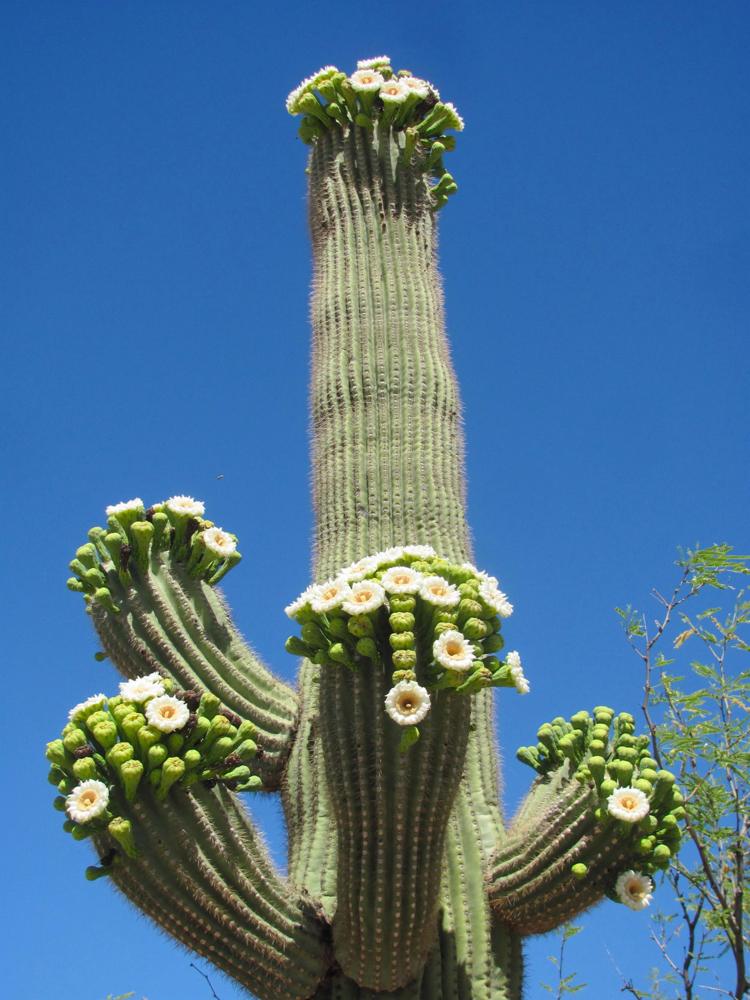 Cactus Flower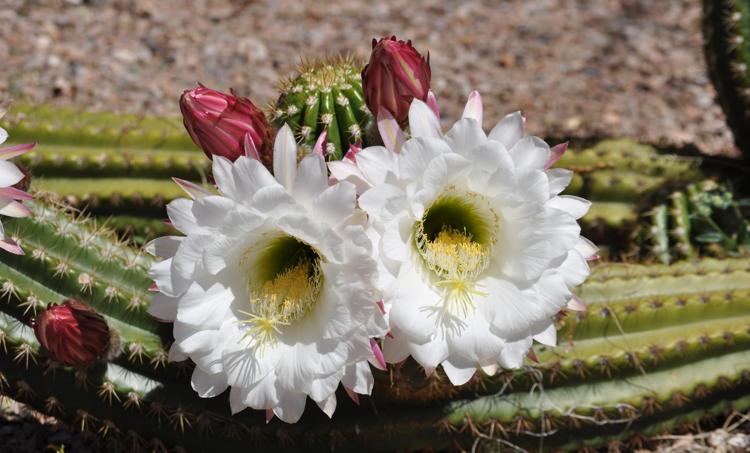 Trichocereus cactus in bloom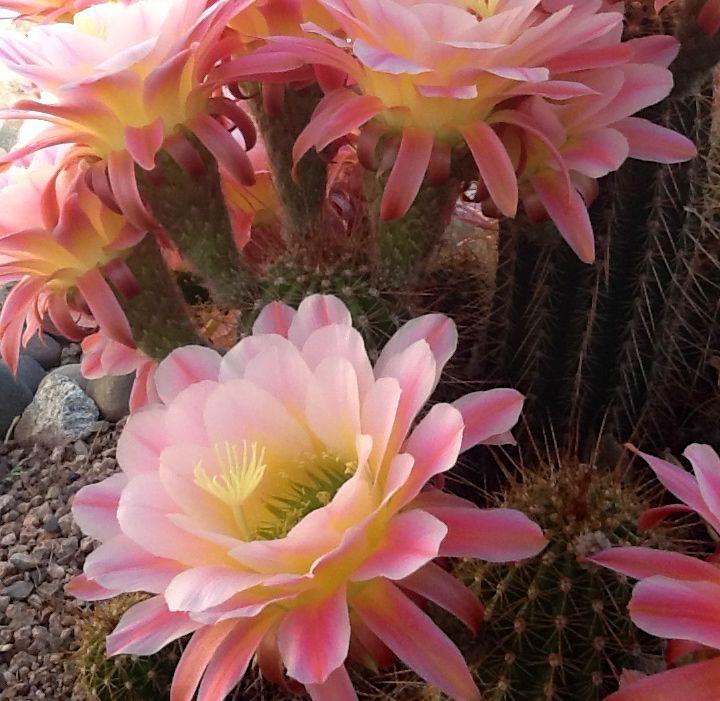 Cardon in bloom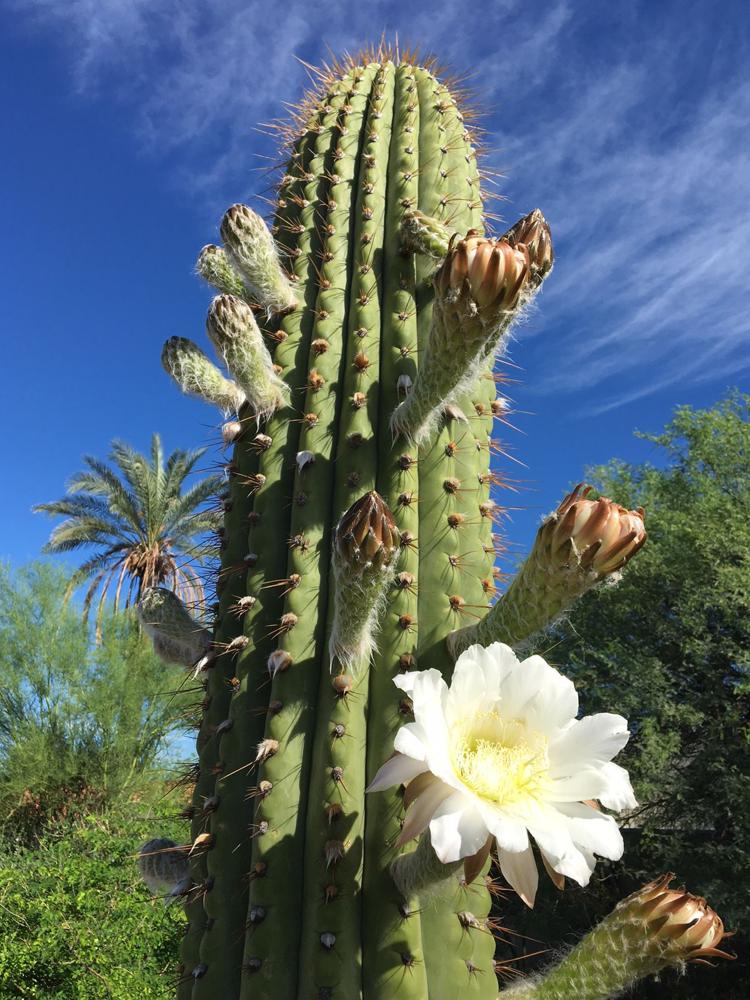 Barrel Cactus in Bloom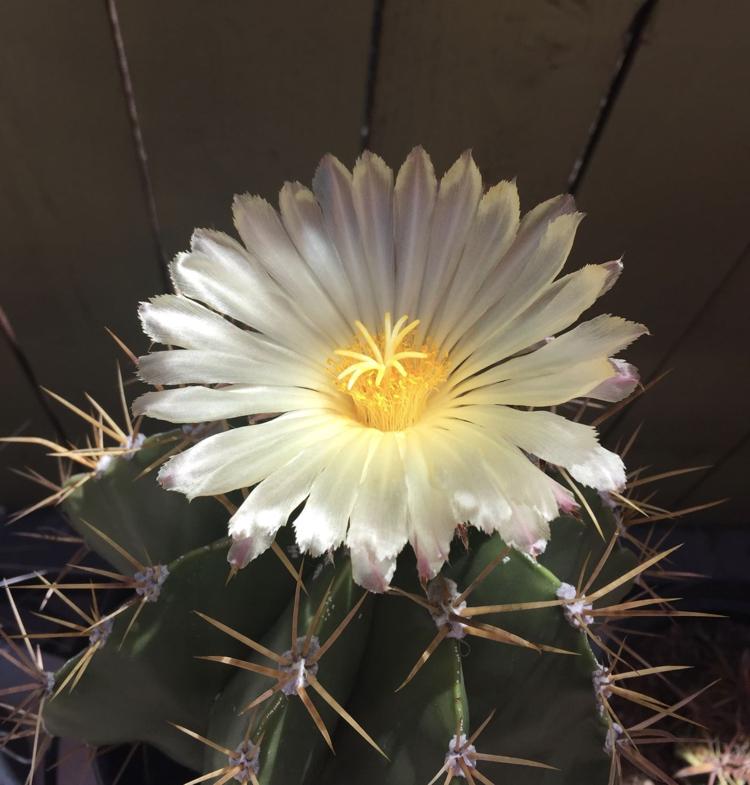 Foothills flowering cactus