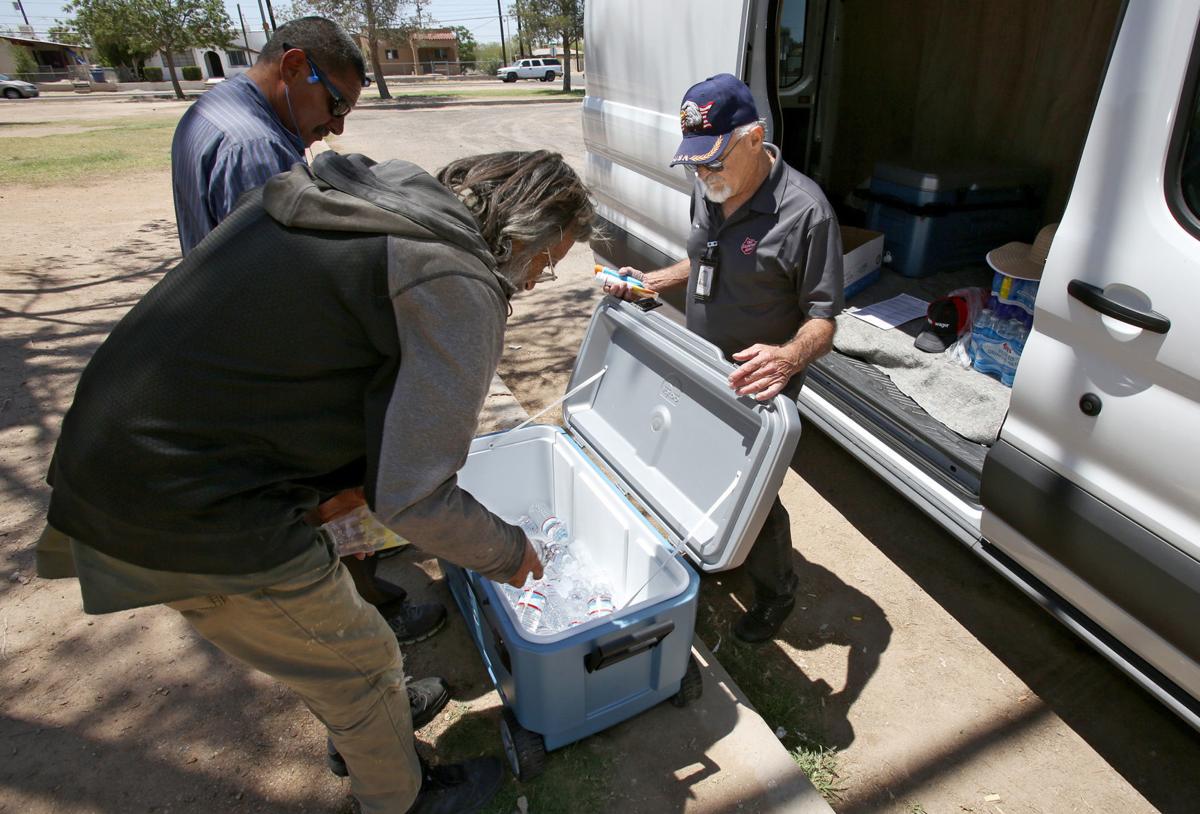 The Salvation Army is in need of donations to help the homeless during Operation Chill Out.
The agency says it is in desperate need of lip balm, sunglasses, sunscreen, bottled water, hats, umbrellas and light-colored clothing. Last year the agency handed out 20 cases of bottled water each day the summer relief program was in effect.
The Salvation Army will initiate Operation Chill Out when the National Weather Service forecasts a temperature of 102 degrees or higher. On such days, the agency will be at parks in town providing water and heat-relief items for the homeless. The program will be in effect through Aug. 31.
When temperatures do climb above 102, volunteers will pass out supplies to the homeless at De Anza Park, East Speedway and North Stone Avenue; and Santa Rita Park, East 22nd Street and South Fourth Avenue.
Donations can be dropped off at the Salvation Army Hospitality House, 1002 N. Main Ave., any Albertsons or Safeway store, or any Naughton's Plumbing location. Monetary donations can be made by calling 622-5411, or online at salvationarmytucson.org/operation-chill-out