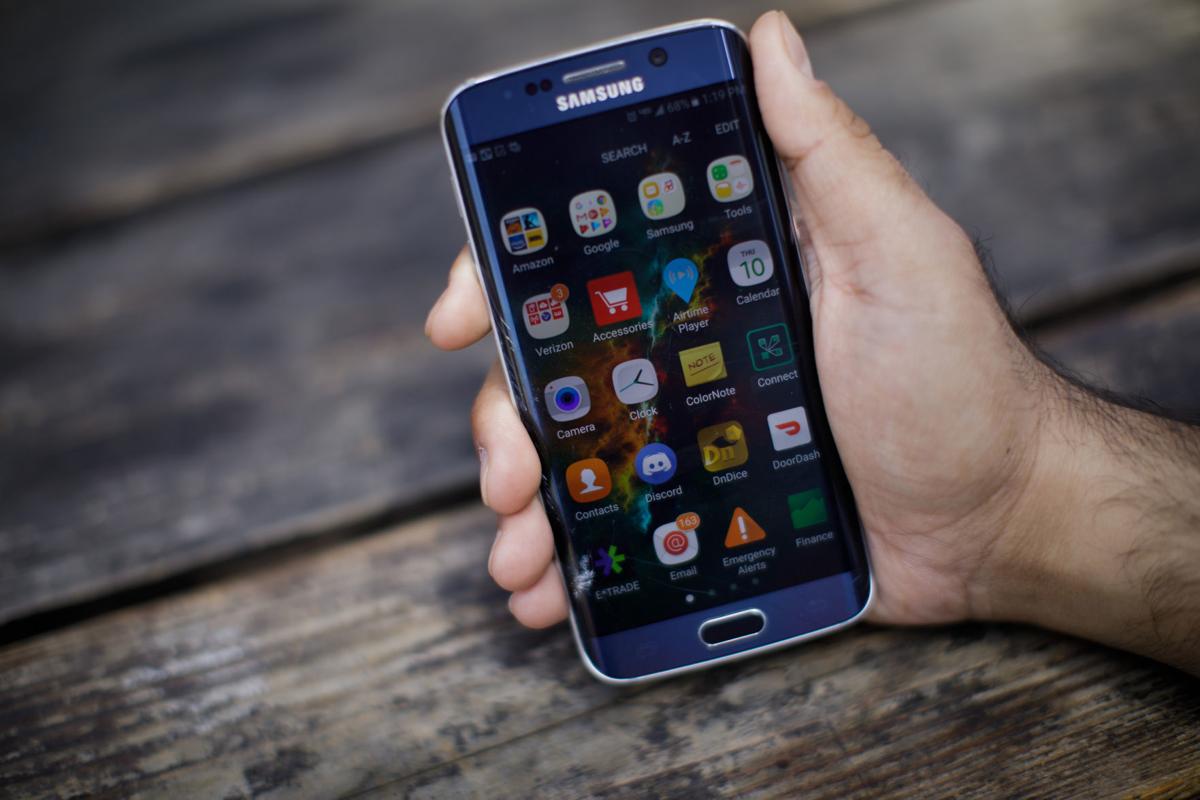 "Amy from medical services" has been a busy girl in Southern Arizona.
Last week, her computerized voice made at least 132 calls in one day to the 520 area code, hawking a "free" medical alert system in a bid to steal the identity of anyone who answered the phone.
Then there's "John Joseph from consumer law," who auto-dialed at least 500 locals that same day with a pitch for cut-rate credit cards that's actually a scam to acquire consumers' financial data, authorities say.
Thousands of recent robocalls to local cellphones and landlines were intercepted by Nomorobo, one of a number of available phone apps that block and digitally record offending calls for subscribers in Arizona and elsewhere.
The app's creator, Aaron Foss of New York, shared recordings of several recent local robocalls with the Arizona Daily Star.
Foss, who recently testified to a congressional subcommittee about a nationwide onslaught of unwanted phone calls, said his app blocked nearly 61,000 robocalls to Southern Arizona last month.
Robocalls are generally distinguishable by a two- to five-second pause that occurs before a recorded message or live voice comes on the line.
Complaints to government agencies have mushroomed along with call volume.
Arizonans filed nearly 2,400 phone-scam complaints with the state attorney general last year — a 108 percent increase over 2016, when there were 1,151 complaints.
Pima County residents made 310 complaints to the state last year — a 182 percent increase over the 110 complaints filed in 2016.
Fed up
Behind the numbers are locals like David and Edna Alligood of SaddleBrooke, whose retirement has been interrupted repeatedly by calls from phone scammers.
One caller said they'd won a Publisher's Clearing House prize of $900,000 — only redeemable if they agreed to pay a $99 fee upfront.
Another claimed, falsely, that their home computer was being hacked and offered a pricey fix to make it stop.
The worst one was a call that said their grandson was about to be jailed for marijuana possession unless they handed over $2,500 in bail money.
"They even put a kid on the line who sounded like my grandson," David Alligood said. "So I called my grandson right away and — guess what? — he was fine.
"It's ridiculous what these people will stoop to."
As a result, the couple say they no longer answer phone calls from unfamiliar numbers.
"What I'd like to know," Edna Alligood said, "is how are they getting our phone number in the first place?"
EASY AND LUCRATIVE
Technologically speaking, it's never been easier to be a phone scammer. And financially speaking, it's likely never been more lucrative.
Old-school scammers needed a roomful of landlines and live bodies to place calls.
Today, with the right cellphone app, one person can auto-dial hundreds or thousands of numbers a day for pennies per call, said Stephen Rouzer of the National Consumer Law Center, a Boston-based advocacy organization.
No one's phone number is safe because the apps can dial every possible combination of digits within an area code, Rouzer said.
"Say someone makes 200 calls at two cents a call, it costs them $4. If only one person agrees to send the $700 they're asking for, that's a win."
Cities like Tucson that attract retirees will often attract scammers hoping to cash in on vulnerable seniors, he said.
MIXED SUCCESS
Governments at different levels have tried for years to beat back the problem, with mixed success.
The federal Do Not Call Registry, helpful in reducing some types of telemarketing calls, has little impact on scammers because criminals generally don't care about following the law, experts say.
Robocalling a cellphone without the phone owner's consent is already a federal violation punishable by fines of $500 to $1,500 per call, said Rouzer.
A new federal law passed in March takes aim at spoofing, a practice in which scammers disguise their caller ID to make it look like calls are from a bank, police department or a government agency like the Internal Revenue Service.
Arizona Attorney General Mark Brnovich's office has levied more than $1.3 million in fines so far this year for illegal telemarketing calls, said Mia Garcia, a Brnovich spokeswoman.
But the attorney general has no jurisdiction over scammers based in other states or out of the country, she said.
Last year, Brnovich was one of 30 state attorneys general who successfully lobbied the Federal Communications Commission to adopt new rules making it easier for phone companies to block telemarketing calls from spoofed or unassigned numbers, she said.
Restricting robocalls is tricky, experts say, because only about 25 percent of such calls come from scammers.
Most are from banks, retailers and other bonafide businesses who fear new laws might affect their ability to interact with customers.
Foss, of Nomorobo, the robocall blocking app, told federal lawmakers in his April subcommittee appearance that scammers are quick to adapt and find ways around new laws and regulations.
"It's a jungle out there and the robocallers have started to use more advanced tricks and tactics," he said.
"We have to continually stay one step ahead of the bad guys."
Contact reporter Carol Ann Alaimo at 573-4138 or calaimo@tucson.com. On Twitter: @AzStarConsumer