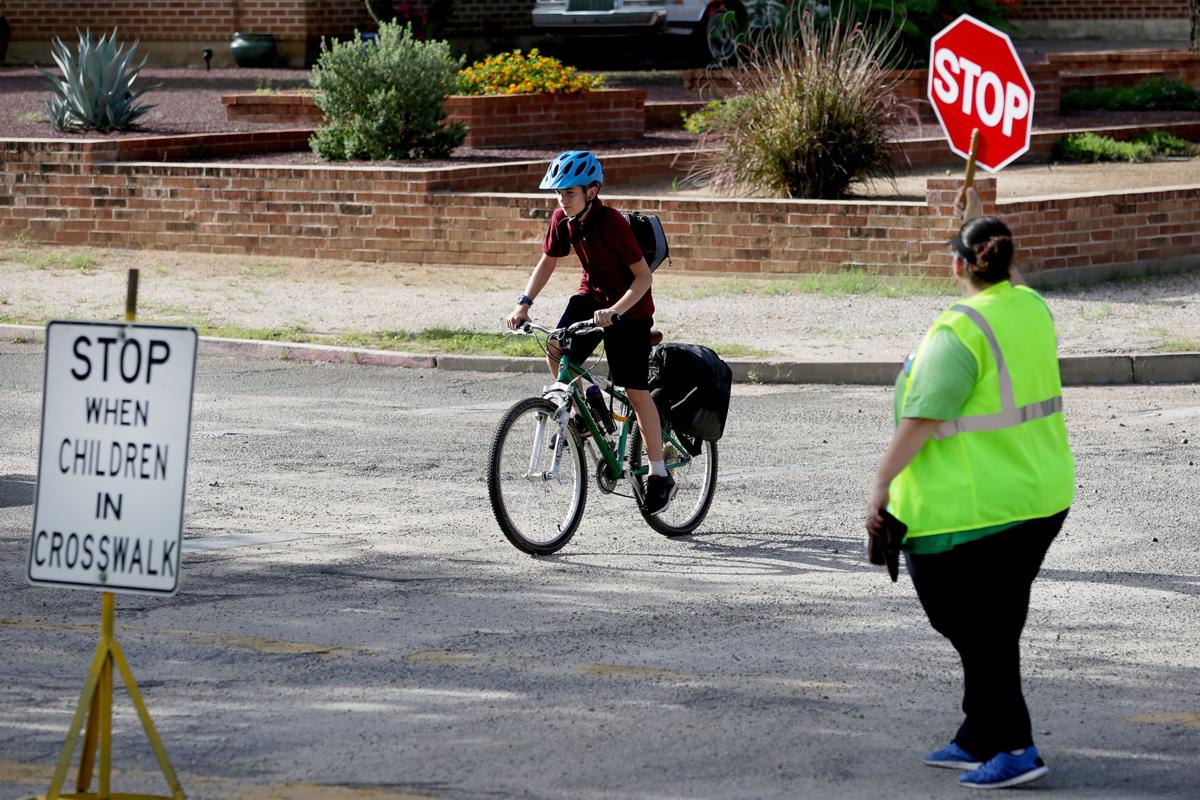 Since many schools will be back in session soon, the Oro Valley Police Department reminds drivers to be extra cautious while driving.
Because there will be an increased number of kids walking or riding bikes to and from school, Oro Valley police have issued six reminders to the community.
When a median is not present on a roadway, you cannot pass a school bus when it stops, displays its stop sign, and flashes red lights. This includes both directions of travel. 
The speed limit in a school zone is 15 miles per hour. Drivers must be at or below that 15-mile mark prior to entering a school zone. 
You cannot pass other vehicles while in a school zone.
Pay attention to the crossing guards near school zones. Be prepared to stop and watch for their directions.
When a pedestrian enters a school crosswalk, drivers are required to stop.
It is a primary offense to talk or text while driving in Tucson, unless a hands-free device is being used. Using a cell phone while driving is not allowed in Oro Valley either.
Due to an influx of school-related traffic, drivers should plan ahead and begin their morning routines a bit earlier, in case of any traffic delays.
Contact reporter Gloria Knott at gknott@tucson.com or 573-4235. On Twitter: @gloriaeknott