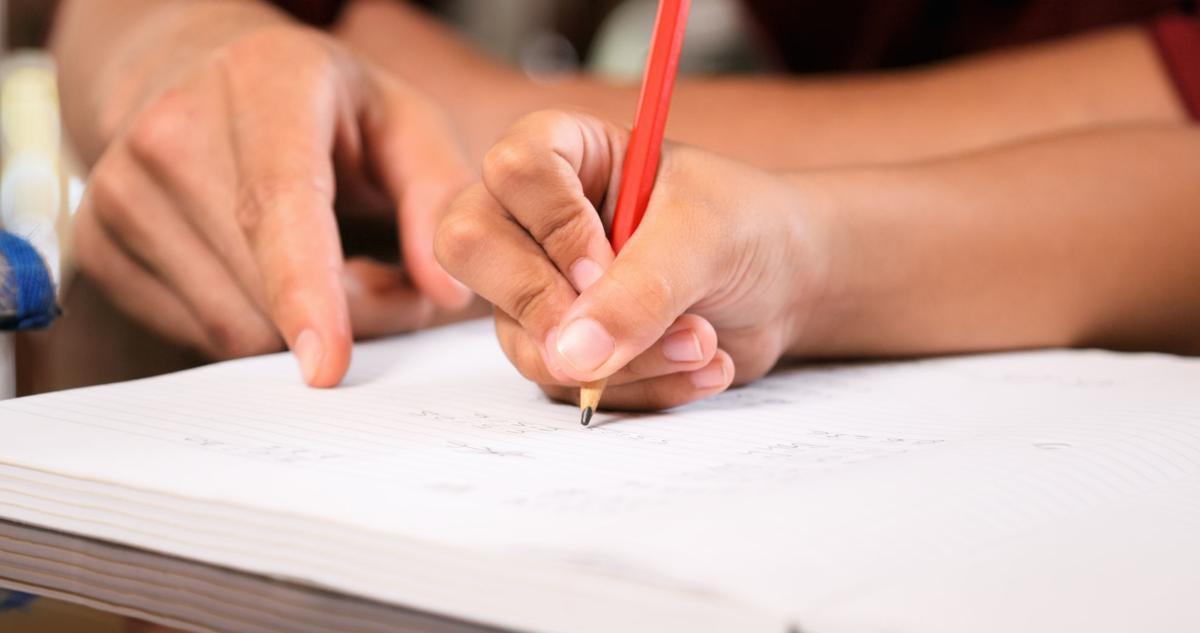 A handful of Pima County schools successfully appealed the letter grades awarded to them by the Arizona Department of Education last fall, while other local schools weren't so lucky.
Three schools scored top rankings after appealing. Canyon del Oro High rose in the ranks from a B to an A. Sonoran Science Academy Davis-Monthan, a 6-12 charter, also received an A after appealing. Cienega High rose from a B to an A after the department discovered it made a coding mistake when initially assessing the school.
"We were seeing that our (AzMerit) scores were higher than they were last year … so we were expecting that our result would be the A grade," said Vail School District Deputy Superintendent Debbie Penn of the Cienega grade. "And when we didn't see that, we really wanted to confirm why that happened."
Other schools improved to a lesser degree. Ironwood Ridge High improved from a C to a B, thanks to its appeal, while Marion Donaldson Elementary rose from a D to a C. Santa Rita High rose from a failing ranking to a D.
The department denied four schools' appeals, despite their arguments.
Tucson Country Day School, a K-8 charter on the east side, remained a B-rated school. Amphitheater's La Cima Middle School and Amphitheater High School retained C ratings, and TUSD's Catalina High retained a D rating.
TUSD withdrew its appeal to upgrade Booth-Fickett K-8's D rating before the updated grades were released, according to TUSD Superintendent Gabriel Trujillo.
Trujillo said TUSD has already taken a number of steps to improve the situation at Catalina, Booth-Fickett and other D- and F-rated schools, including seven-period school days to offer students extra academic support and regular professional development for teachers.
WHAT'S IN A GRADE, ANyWAY?
Arizona's school-grading system has garnered mixed reviews from school administrators and educators since the state readopted the accountability practice in 2017 after a two-year hiatus.
Under the current system, the Department of Education and the State Board of Education assess schools based on students' AzMerit scores and "other measures," according to the board's website. Some of those measures include a student's perceived readiness for success in high school or college, their AzMerit performance from year-to-year and graduation rates.
Some districts say letter grades are beneficial because they provide specific goals for schools, teachers and students to meet and surpass. Others say they don't take into account the various social factors and outliers that might impede a student's performance on AzMerit, the standardized test which largely determines what grade a school will receive.
"We recognize and appreciate the importance of measuring student achievement through quantitative data and consistent statewide measurements and labels, but … no single assessment of school performance can possibly provide a wholly accurate picture," said Amphitheater School District Superintendent Todd Jaeger.
Cindy Kappler, the chief operations officer of Tucson Country Day School, agrees with Jaeger.
"We think there's a lot of other ways to evaluate students, but we understand this is a requirement," Kapler said.
Vail's Penn said the district likes that AzMerit and the letter-grading system provide students, teachers and schools a clear target of "what excellence looks like."
"We work really hard to make sure we provide that service to our community," she said.
Trujillo said he supports the A-F accountability system because it is the "best system we currently have" and it holds schools accountable.
"It's got it's challenges, it's not perfect, but at the end of the day I certainly prefer it to the previous system," Trujillo said, referring to when letter grades were determined by AzMerit's predecessor, AIMS. The school-grading system first showed up in Arizona in the early 2000s, ADE spokesman Stefan Swiat said.
"Prior to the A-F, most of the accountability requirements were from the No Child Left Behind Act of 2001," he said. "And we do have some copies of (school) reports from the '80s and '90s. But 2002, 2003 shows the beginning of a system to rate schools."
GROUNDS FOR APPEAL
Locally, the letter-grade appeals did little to change the overall picture of student performance for the 2017-18 school year, with Pima County gaining two more A schools, for a total of 65, compared to the initial grades released; having two fewer B-rated campuses for a total of 63; and one less failing school for a total of nine. There continued to be 72 C-rated schools and 35 campuses earning grades of D.
Grounds for appeal, according to the State Board of Education's website, are limited to environmental issues or events, adverse testing conditions, school or community emergencies, school tragedies or other similar, substantive events.
Additionally, the committee will consider whether the school took reasonable steps to minimize the impact of the event on test outcomes or if the opportunity did not exist for the school to minimize the impact on students. The committee also considers longitudinal school-level and student-level data, if relevant.
The committee, however, does not evaluate appeals based on concerns that some educators have expressed, including opposition to the accountability formula and the demographic makeup of a student population.