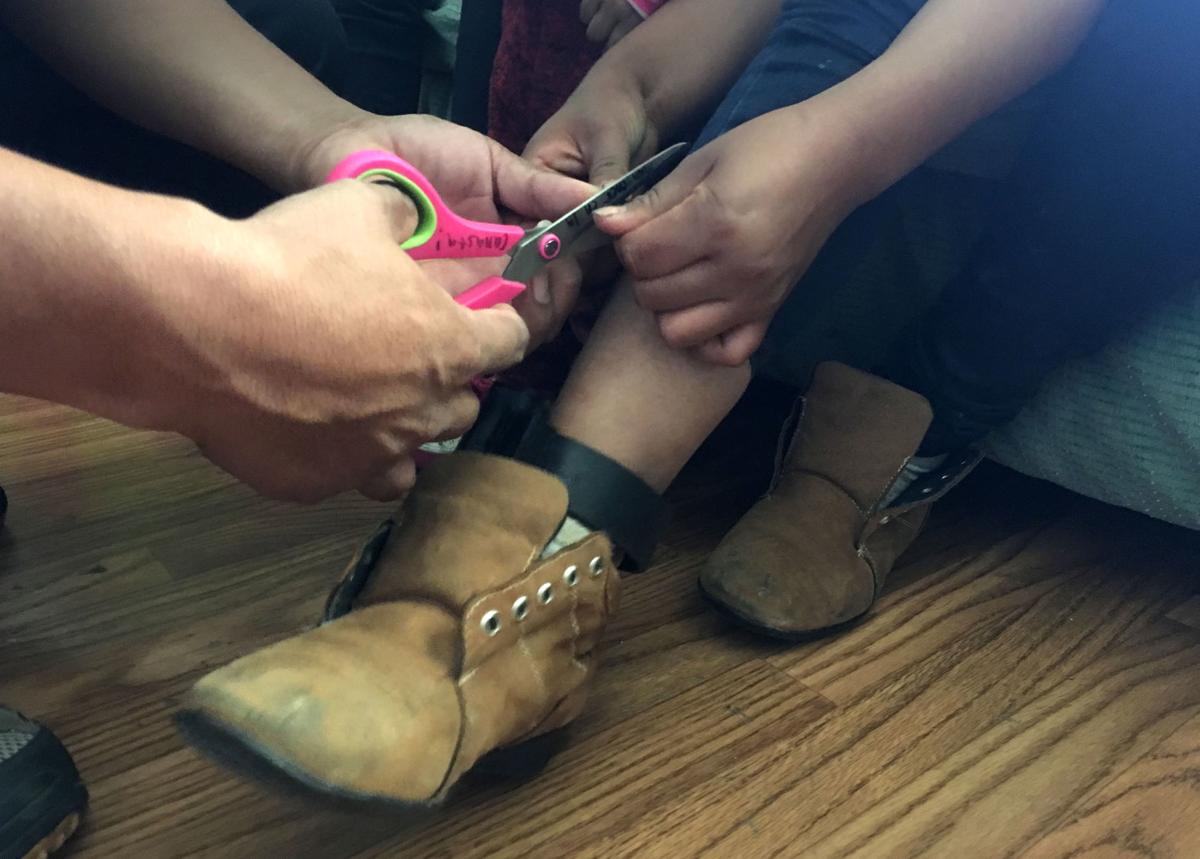 Under new ICE policy, migrant fathers traveling with children 4 years old or older will be dropped off at local bus stations after being released, instead of taken to area shelters, nonprofit organizations were told.
Shelters will only be contacted regarding mothers traveling with children and fathers with children under 3 years old, according to Gretchen López, who runs the Inn Project, one of the shelters that opened a few years ago to receive families being released by immigration officials.
A request for comment from Immigration and Customs Enforcement was not answered Tuesday evening.
Area nonprofits said they only found out about the new policy after Greyhound workers began to contact them, saying they had an unusual number of families at the bus stations who didn't know what to do.
At least 70 fathers and their children were dropped off in Tucson between Monday and Tuesday, López said.
Leah Sarat, with the Restoration Project in Phoenix, said at least another 20 to 30 families were dropped off in Phoenix.
López said she went to the bus station in Tucson after 5 p.m. Monday to see what was going on. "I was able to take the majority to the shelter and to a second location run by the Inn Project," she said. "So far, no one has been left on the street between the various shelters."
The Inn Project and a second location is run by the United Methodist Church. Catholic Community Services runs Casa Alitas and a second location.
Normally, due to a lack of detention space for families — ICE has about 3,300 beds and none are in Arizona — ICE officials have been coordinating with local shelters to see how many they can take.
But this week, López said, ICE took less than the number of families the shelter had capacity for and instead dropped the men with older children at the bus station.
Usually, families who are released to continue their immigration cases elsewhere don't have mobile phones or money. They often haven't showered or eaten a proper meal in days, advocates say, and the bus rides to states such as Florida or South Carolina can be long.
At the shelters, families get food, may take a shower and spend the night if needed. They also get phone access to connect with relatives to buy their bus tickets and are given clothes and snacks for the bus ride. Volunteers also drive them to the station and explain the ticket system and where they have to transfer.
When López asked ICE officials why the change in policy, she said she was told it was "word from above."
The migrants were all released with ankle monitoring bracelets and paperwork to show up before an immigration official at their final destination, she said.
But by simply dropping them off on the street, she said, "they are setting them up for failure."
By not coordinating with the shelters, she said, it makes it harder not only on the migrants but also on the bus company and the nonprofits working to help care for the families in transition. "It's a lot for everyone involved."