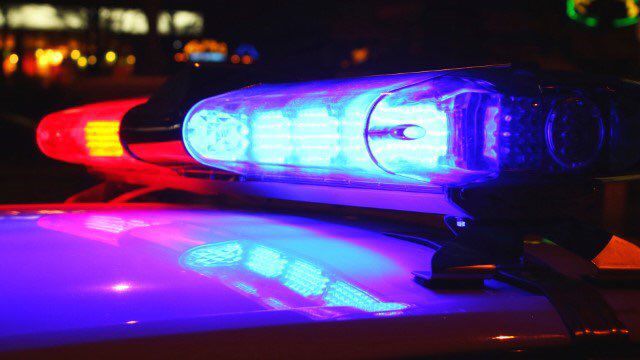 A Vail man accused of killing his wife and daughter stabbed and beat them before attacking his teenage son, who managed to fight off his father and run for help, a sheriff's court document says.
Hernando Enriquez, 44, was arrested on suspicion of murder and attempted murder but was still hospitalized as of Monday, said Deputy James Allerton, a Pima County Sheriff's Department spokesman.
At about 4 p.m. Friday, the Sheriff's Department received a 911 call from a man who said a young man covered in blood knocked on his door and said his father had tried to kill him, according to a search warrant return filed in Pima County Superior Court.
When deputies arrived at the house, they found the young man with "severe blunt force wounds to his head," knife wounds on his extremities and blood on his clothes, the court document said.
The young man told sheriff's detectives he had been at school when his father called him to come home early, which he found strange. When he arrived at the house, Enriquez met him outside and said the young man's mother, Sandra Enriquez, and 15-year-old sister, Isabel, were playing games inside the house and needed help to clean up, according to the return.
When the two entered the house, Enriquez grabbed a "large metal object" and struck his son on the head before attacking him while saying, "Just let me do what I need to do" and "I'm taking your mom and sister and I need to finish this," the detective said in the court document.
The son began to fight back and the pair ended up in the kitchen, where Enriquez got a knife and began to stab and slash his son, according to the document.
Enriquez's son was able to "wriggle away" and escape to the neighbor's house.
Deputies went to Enriquez's home and forced entry after receiving no response. They saw signs of a struggle inside the home and blood on the floor in multiple rooms, the return said.
Deputies found two "female bodies" covered in blood in a tub in one of the back rooms, with knife wounds and what appeared to be blunt-force trauma to their bodies, according to the detective.
Enriquez wasn't in the house, and deputies went out the back door into a "rural area," eventually finding a man laying face down in a small wash with his hands underneath him, according to the return.
Deputies repeatedly told Enriquez to roll over and show his hands, and eventually used a Taser on him. When he rolled over, police found a 6-inch kitchen knife underneath him.
He kept telling deputies, "Just go ahead and kill me," the return said.
Enriquez's son, who is expected to survive, told detectives his father had insomnia and was taking prescription medication and possibly over-the-counter medication to help him sleep. The son also said his father had recently suffered from depression, the return said.
Crime-scene technicians took dozens of blood swabs from various parts of the house, and detectives seized medication, electronics, several knives and other items from the home.
Funeral services for Sandra and Isabel Enriquez will be at 2 p.m. Saturday in the main auditorium at the Tucson Baptist Church, 1525 S. Columbus Blvd.