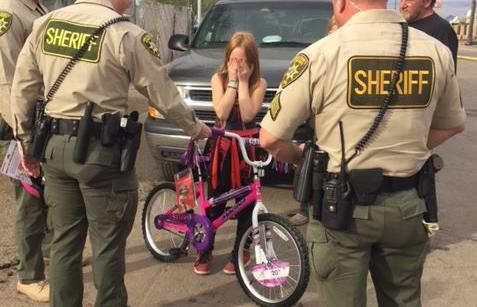 Pima County deputies brightened an 11-year-old Tucson girl's day after an early morning fire destroyed many of her family's possessions, including the new bicycle she received for Christmas. 
Deputies and Rural Metro fire crews responded to a call of a fire at Gearhead Motorwerks, 4363 E. Illinois St., at about 6:15 a.m. Tuesday morning. 
The fire was extinguished, but the family living on the property lost a lot of their belongings, including the bike, according to a post on the Pima County Sheriff's Department's Facebook page.
Once informed of the situation, responding deputies pitched in to buy her a new bike and helmet, which were given to her within hours of the blaze.