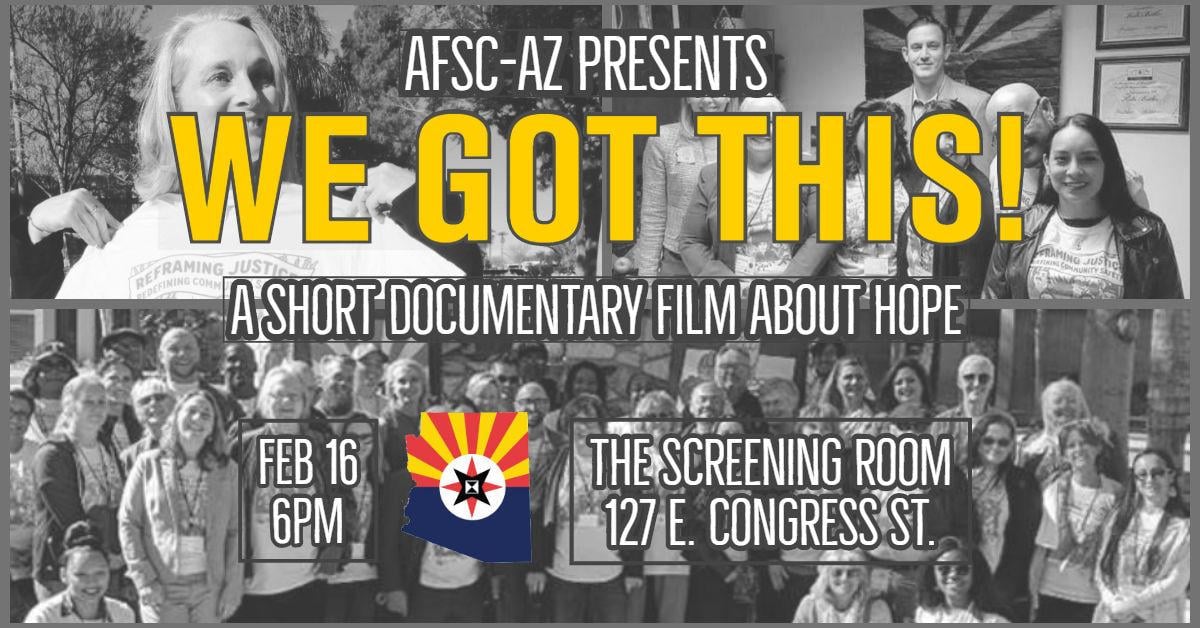 A local nonprofit pushing for statewide prison reform is hosting a free screening of its short documentary in Tucson on Saturday.
The documentary is based on last month's ReFraming Justice Day, which drew more than 100 formerly incarcerated people and their families to the Arizona State Capitol in Phoenix to celebrate the introduction of House Bill 2270.
HB 2270 would address Arizona's 85 percent requirement, also referred to as truth in sentencing, that says convicts must serve 85 percent of their prison sentence before being eligible for release. "We Got This!" chronicles the day and features interviews with advocates, formerly incarcerated people and their families.
Piper Kerman, author of the memoir "Orange is the New Black" and Pat Nolan of the American Conservative Union held a press conference, during which several people affected by Arizona's prison system spoke about their own experiences.
After the press conference, attendees met with more than 30 lawmakers to advocate for HB 2270 and the Arizona Legislature proclaimed January 22 ReFraming Justice Day.
The film includes music from Tucson's Ojalá Systems. The screening is free, but AFSC-AZ will be accepting donations.
After the film, there will be a short Q&A with speakers that include AFSC-AZ's Rebecca Fealk and Rafael Batain, co-founder of Tucson's "If Project," a collaborative group of law enforcement, community partners and current and formerly incarcerated people focused on intervention, prevention and a reduction in incarceration and recidivism.
HB 2270 was introduced by Republican Rep. Walt Blackman from Snowflake and is currently pending in the House.
Rep. John Allen, Chair of the House Judiciary Committee, has said that he won't hear HB 2270 or any other bills that address "reforming severe and extended punishments," according to an email from AFSC-AZ. The group is urging people to contact Speaker of the House, Rusty Bowers, and ask him to hold Allen accountable to hold hearings for the bills.
Allen didn't immediately respond to the Star's request for comment.