While the rest of us abuse our air conditioning as we hunker down for the Tucson summer, Svea Anderson will travel north of the Arctic Circle in Alaska, where the sun never sets and the temperature never rises.
Anderson is the STEM coordinator for the Tanque Verde Unified School District and the sixth-grade science and math teacher at Agua Caliente Elementary School.
She was selected along with 12 other educators from across the United States this year to take part in the National Science Foundation and Arctic Research Consortium of the United States-funded PolarTREC, a program that began in 2007 in which educators are paired with scientists to engage in field research across the polar regions.
Educators then bring what they learn back to their classrooms.
Anderson will be working alongside Syndonia Bret-Harte, who grew up in Tucson and has spent the last 25 years as a University of Alaska ecologist. She studies how global climate change affects Arctic flora and how different plant species affect the balance of carbon and nitrogen within an ecosystem.
Starting in late July, Anderson will spend four weeks in nearly continuous sunlight assisting Bret-Harte at the remote Toolik Field Station in northern Alaska.
To get there, Anderson will fly into Fairbanks, then hitch a more-than 14-hour ride on the Dalton Highway Express, a bus that usually ferries workers to the oil fields in Prudhoe Bay on the northern coast.
While plucking shrubs from the thawing soil for study, Anderson will don a full bodysuit to protect against giant mosquitoes that plague the Arctic in the summer, as well as mukluks — traditionally caribou- or seal-skin boots invented by people indigenous to the Arctic.
Anderson is excited to return to field work. She has a bachelor's degree in fish and wildlife biology.
During the application review process, "Svea stood out because she's been involved in activities to spread what she's learned to not just her own class but also other schools" through her position as STEM coordinator, Bret-Harte said. "And we just hit it off."
Anderson will post to her public blog on PolarTREC.com every day to share her experiences.
"I'm supposed to have great Wi-Fi," she said with surprise.
She will also host what's called PolarConnect events in which she, Bret-Harte and Bret-Harte's graduate-student research assistant will live video chat to answer any student questions.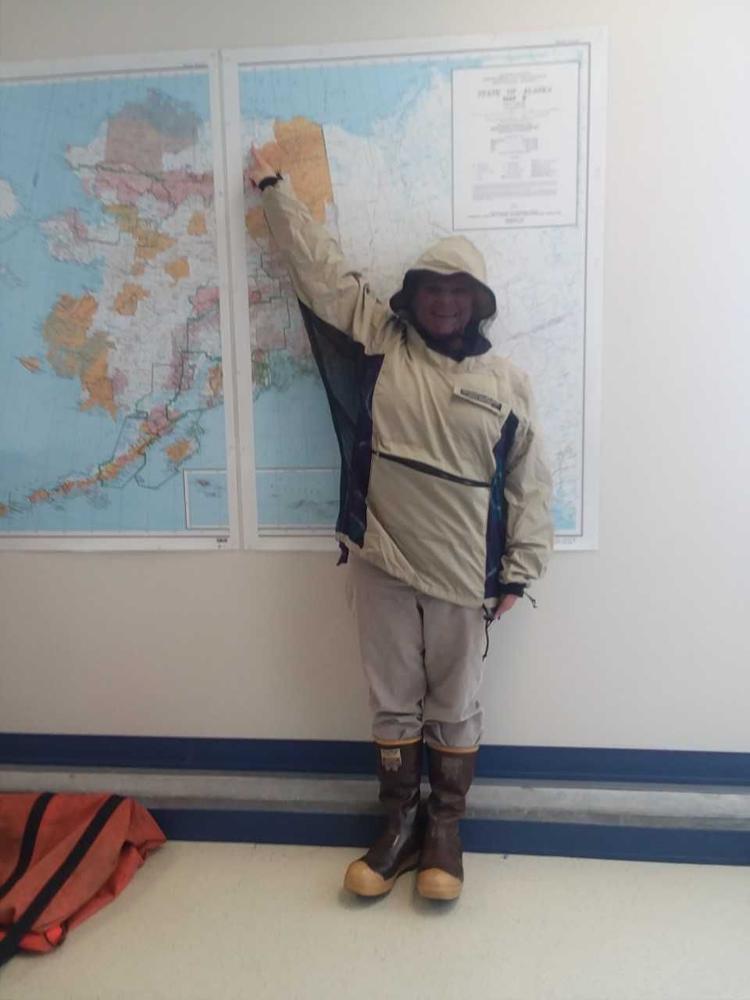 Additionally, Anderson's time in the Arctic will partially overlap with the school year, so she applied for and received a $500 grant from the Tanque Verde Foundation to supply fellow teachers with curriculum and books so students of all ages can follow along as she works.
She'll break the news to kindergartners that penguins don't live in the Arctic.
She'll have first-graders dip gloved hands in Crisco, cover them in another layer of gloves and then dunk their hand in ice water to demonstrate how Arctic animals use their blubber to stay warm.
She'll have fourth-graders work with the University of Arizona's tree-ring lab to analyze Arctic shrubs.
Anderson also hopes to be an example for her students.
"As an undergraduate, my adviser told me that women only get degrees in fish and wildlife biology because of the fuzzy animals," she recalled.
"Because of that incident with that adviser, I want girls to see this. I want them to know they can be fearless and to take chances," Anderson said.
"I'm also super-psyched to be working with a female researcher."
Contact Mikayla Mace at mmace@tucson.com or (520) 573-4158. Follow on Facebook and Twitter.