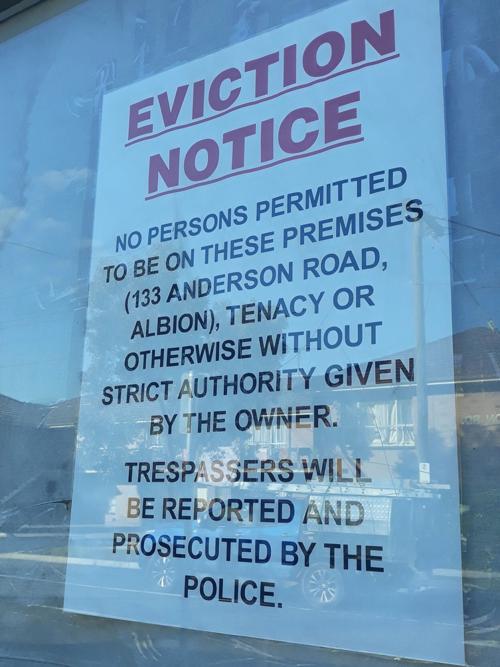 A social worker is joining the Pima County Constables' Office to help prevent homelessness and get services for people in a year expected to bring many evictions.
At least 146 eviction hearings are scheduled so far here for the first week of the new year, and that number is expected to surge once the federal eviction moratorium expires at the end of January.
Nahrin Jabro, who will start her new job with the county office Monday, Jan. 4, knows she's joining at a challenging time and is excited to help as much as she can.
"We definitely want to reach out prior to the eviction, if possible, to see if we can stop the eviction and get some kind of rental assistance or payment plan," she said. "If we can't avoid the eviction, then what are the alternatives?"
Jabro, who is earning her master's degree in social work online from Arizona State University, has worked in behavioral health for nearly a decade. She will be paid $45,000 a year.
In addition to helping people find housing, or assistance to avoid an eviction, Jabro will also provide interventions with people who have mental health or substance use challenges.
Her experience in working with both children and adults includes advocacy for people facing homelessness as well as aiding law enforcement in de-escalating conflict and mental health crises.
Her work with the Constables Office will not only entail helping to prevent homelessness, but also will include addressing issues related to mental health and substance use that make people more vulnerable to eviction.
The presiding constable, Kristen Randall, has wanted to have a social worker join the office since before the pandemic began.
Randall said having Jabro on staff will help tremendously.
"She'll be out in the field, and we desperately need that," she said. "Her background is invaluable. She knows exactly how to de-escalate mental health crises."
The cost of an eviction is about $8,000 per person over the first two years afterward, according to a 2018 study by New York University. This includes effects such as homelessness, hospitalizations, and lost income.
Randall said as much as possible her office wants to prevent that downward spiral.
"It's really true. You are a housed person, and maybe you live hand to mouth and it's tough, but once you are evicted you don't have an address, you've lost your home and all of your concerns become exponentially worse," she said.
"It's a huge barrier (to success) when all of those problems pile up on top of you."