Four homes have been destroyed and more than 120 are threatened by a wildfire in Sonoita, officials said Wednesday morning.
Some 100 firefighters are fighting the Encino Fire which they say so far has burned eight structures, including the four homes, and spread to more than 1,300 acres, officials said.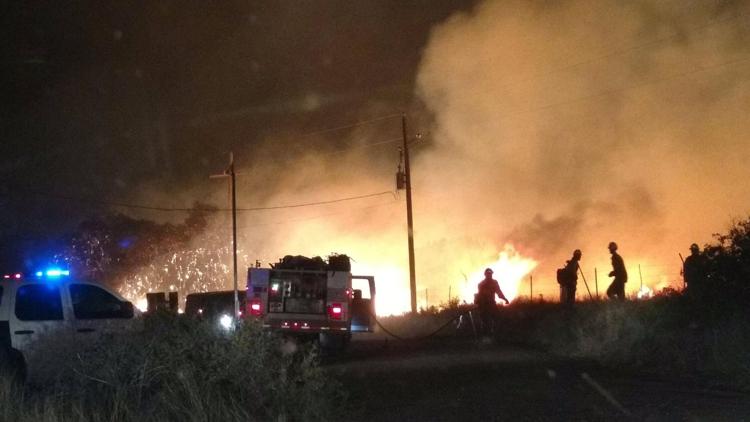 Power is out in a lot of the area because several power poles were burned, though crews were working to restore power where it is safe to do so.
The Encino Fire began about 8 p.m. Tuesday forcing evacuations around Sonita, which is about 45 miles southeast of Tucson.
No injuries have been reported.
Two shelters have been set up — one at the Sonoita Fairgrounds and another at Harvest Christian Fellowship Church, authorities said.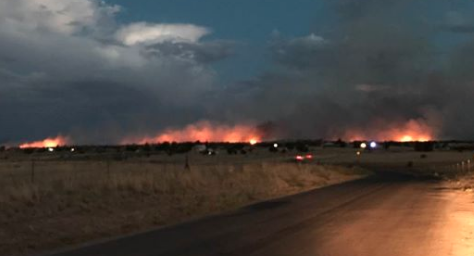 Officials said Wednesday the cause of the fire is unknown, but there was lightning in the area.
Firefighters are dealing with extreme heat today as they battle the fire. Air resources are assessing whether they need to use retardant.
Officials will make sure firefighters are hydrated and safe during the heat wave that has brought extreme temperatures to parts of Arizona, said Tiffany Davila, a spokeswoman for the Arizona Department of Forestry and Fire Management told the Associated Press today.
Mark Beres of Flying Leap Vineyards said Tuesday night that he could see the flames and smoke from his property, which is on Elgin Road, a couple miles from what he believes is the fire's epicenter.
"I'm standing in our winery right now and I can see the flames and I can see the smoke. I would say it's five miles from our property," he said Tuesday night as "the wind out here is blowing like mad and it's raining."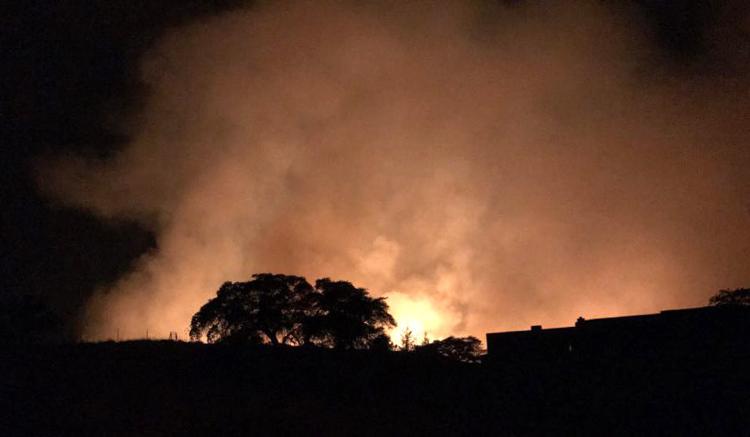 Beres said he saw lightening strikes "burning down the southern sky" along the surrounding mountain ranges.
Fellow Sonoita winemaker James Callahan of Rune Wines at 3969 Arizona Highway 82 said he saw the flames and saw structures burning.
Beres said Sonoita, with its dry grasslands, is a tinder box. He drove in from his home in Tucson to the winery and along the way, he "saw truck after truck after truck hauling livestock. There's a lot of livestock grazing out here now."
"I'm just hoping everybody is safe," he said.