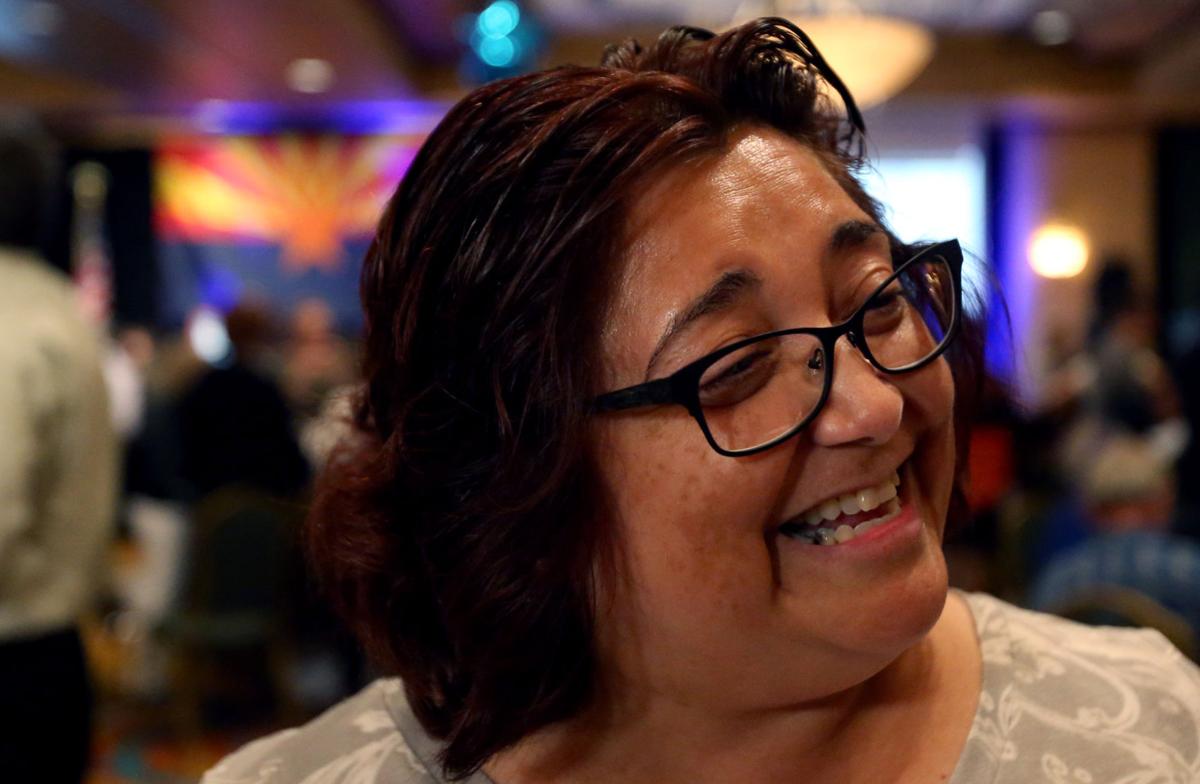 Southern Arizona voters appear to have elected two Republicans to fill empty state House seats in District 14, and in District 2 an incumbent Republican may be ousted.
Voters in Republican-leaning District 14 had four candidates to choose from for two open state House seats after incumbent Republicans David Gowan and David Stevens stepped down.
In early results, Republicans Drew John of Safford and Becky Ann Nutt of Clifton-Duncan, were leading Democrats Mike Holmes of Vail and Jason Lindstrom of Sierra Vista.
About a quarter of voters in the large district live in Pima County.
In District 2, incumbent representative Chris Ackerley, a Republican, was behind Democrat Daniel Hernandez in early results. Incumbent Rosanna Gabaldon, a Democrat, likely has won a third term in the predominately Democratic district.
In other preliminary state House results:
Voters elected Democrat Randy Friese to a second term and appear to have chosen Democrat Pamela Powers Hannley to fill an open seat in District 9.
Democrat Stefanie Mach likely has won a third term in the House and Democrat Kirsten Engel likely will replace Bruce Wheeler, who is stepping down, in District 10.
Voters appear to have re-elected District 11 Republicans Mark Finchem and Vince Leach.
Voters re-elected District 3 Democrats Sally Ann Gonzales and Macario Saldate.
Democrats Charlene Fernandez and Jesus Rubalcava ran unopposed in District 4.
STATE SENATE
Voters re-elected Republicans Steve Smith in District 11 and Gail Griffin in District 14. They also re-elected Democrats Andrea Dalessandro in District 2 and David Bradley in District 10.
Local voters had fewer choices than usual for state senators. Democrats Olivia Cajero Bedford, District 3; Lisa Otondo, District 4; and Steve Farley, District 9, all ran unopposed this year.
Star apprentices and University of Arizona journalism students Julianne Stanford, Gabriella Vukelic and Natalia Navarro contributed to this report. Contact reporter Becky Pallack at bpallack@tucson.com. On Twitter: @BeckyPallack