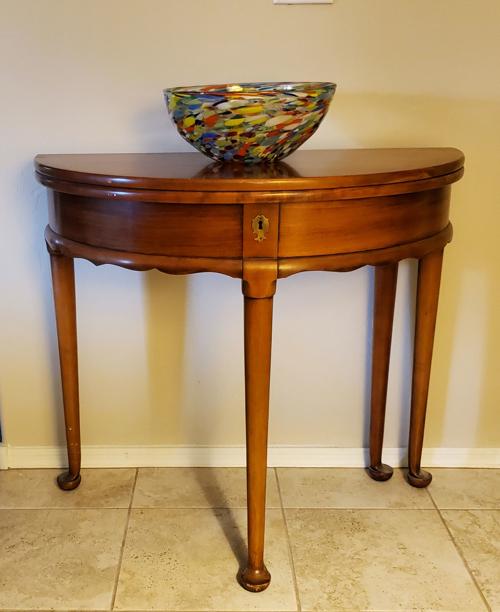 You've made your will and it spells out who gets the bulk of your estate. However, unless you are quite wealthy and have many valuable pieces in your palatial home — in which case you may have these details in your will — you probably haven't decided who gets the antique armoire or painting done by great-grandpa.
What if that armoire is wobbly and falling apart? Is an antique armoire worth anything when it won't stand? There's another thing to think of about these maybe-not-so-valuable things. Sentimental value is worth a lot to some people and nothing to others.
First you need to let your children, grandchildren or other heirs know what is worth something and what isn't. Then you need to let them know the stories behind those items that have more sentimental than intrinsic value.
And you should make these records while you remember the stories.
One suggestion is to use your phone. Make a video as you walk around the house.
Stop at the painting Great-Grandpa Nicholas made of Great Uncle John. If it's a nice work of art, that's great. It's even better if you know when and why he painted it. Tell a quick story about it and how it came to you. If you know who you want to have it when you're gone, say so on the video. Stop at the armoire and say that it isn't worth much, but it was great-grandma's and you just kept it because you liked it.
Then stop at the side table your dad made in Uncle Harry's wood shop during vacation when you were visiting your mother's family when you were a kid. Tell how you found out Dad didn't want to spend time in the house because he wasn't so fond of Aunt Martha, so Uncle Harry let him spend time in his wood shop to keep the peace. You may have jewelry items handed down to you. Perhaps you still have Grandma's favorite book signed by her favorite author.
Walk around the house making a video, telling stories and designating who should have these items. Then copy the video to a thumb drive and put it with your will. Your heirs will treasure your stories and know your wishes. If making a video isn't your thing, you can write these things down.
You can designate who should get certain items by putting the heir's name on a piece of tape and sticking it to the bottom or back of an item, or make a list to put with your will. You can even ask your children or grandchildren if there is a particular item they really like.
Spelling it all out might cut down on bickering after you are gone. That alone is a wonderful gift to leave your family. Of course some people will fight over stuff anyway. If you make that video, you can include admonishments in your I'm-so-disappointed-in-you parental voice.
But you can only do so much. While you're putting things with your will for the kids, consider writing each a letter, remembering the important times and the fun times you had together. Yes, these things take time, so do them while you have the time. You can spread the tasks out over a few months or a year. Meanwhile, look both ways before crossing the street, take your vitamins, wash your hands and do your best to stay healthy.