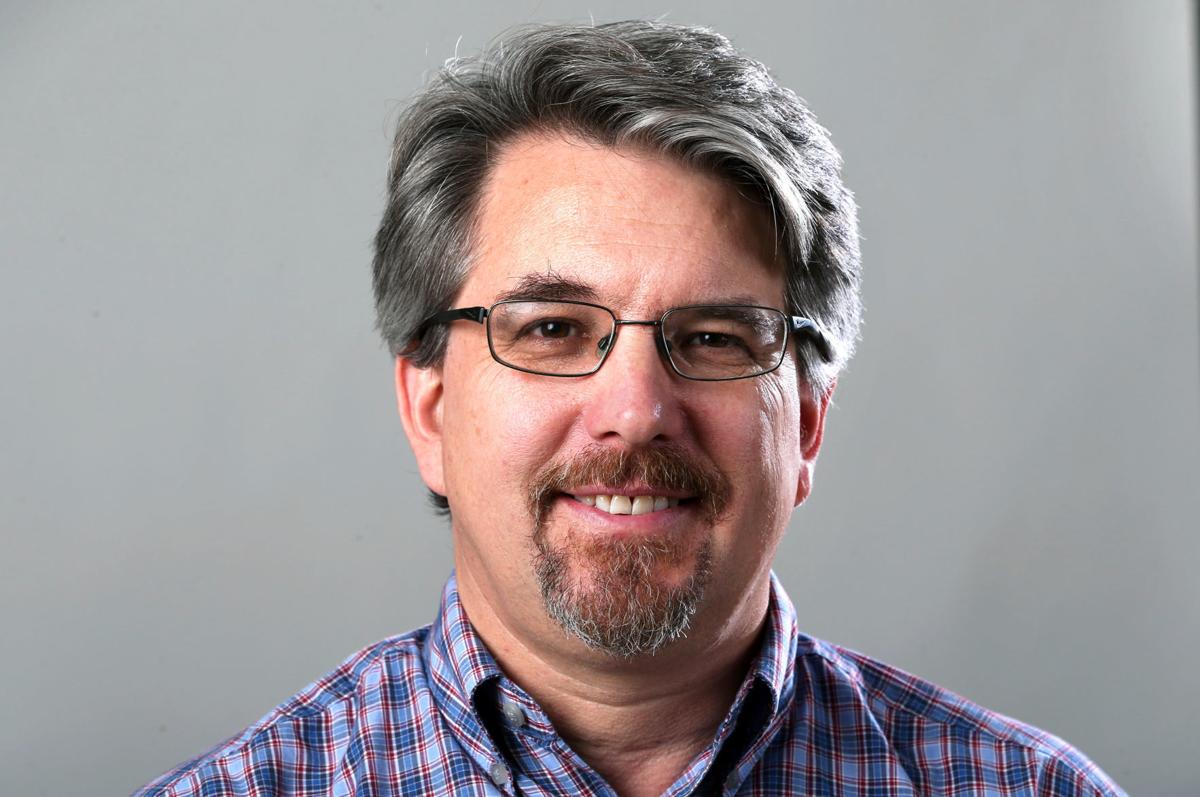 The era of half-measures and gimmicks appears to be ending.
Arizona has tried to have it both ways on education spending year after year, but this day of reckoning was bound to come.
Now it's here: We simply can't keep cutting taxes and also increase funding for our schools to the levels that existed before the 2008 recession. We can't keep cutting taxes and also keep teachers happy, schools in good condition and students in a position to learn.
With Prop. 123, some thought we had found a slick resolution of the contradiction between wanting to spend more on schools and tax less. We could increase withdrawals from the state's land trust and increase funding for education , at least for a decade.
But now, even that solution is in doubt. On Monday, U.S. District Judge Neil Wake shot down Prop. 123, the funding gimmick we passed in 2016 (which I grudgingly supported), calling it an illegal use of the fund.
It's possible the judge's decision will be overturned. Gov. Doug Ducey's spokesman, Daniel Scarpinato, has been busy the last couple of days minimizing the significance of Wake's ruling. He's noted Congress even passed language this month expressly approving the state's use of the land-trust money, and that Wake has requested legal briefs on that topic.
"We dispute in the strongest possible terms all of this judge's findings, and there's no way we will allow one federal judge to undo the will of AZ and all of its institutions," Scarpinato said via Twitter.
"It's important to stress that we don't believe Congress' consent of Prop. 123 was even necessary," Scarpinato went on. "However, out of an abundance of caution and to avoid prolonged frivolous litigation we have sought and received congressional consent for every word of the specific language approved by voters in May 2016. The case is closed on Prop. 123."
Obviously, though, with a federal judge ruling the mechanism illegal, the case is not closed. That source of school funding is endangered.
But more importantly, the case is closing on the entire scheme of cutting taxes and declining to fund schools and teachers adequately, which has dominated Arizona politics for a decade. This has been part of a broader movement by supply-side forces to cut taxes and hope that resulting economic growth with keep revenue the same or drive it even higher. It's bogus, faith-based economics, but it's become popular across red-state America, said Nicholas Johnson, who is the senior vice president for state fiscal policy, Center for Budget Policy Priorities in Washington, D.C.
"We have seen, over the last 10 or 15 years an argument driven by the American Legislative Exchange Council and echoed by Americans for Prosperity. They've both been advancing this argument with near-religious zeal that cutting taxes always and everywhere is good for the economy," Johnson said. "It has particularly focused on cutting income taxes, and even more particularly cutting income-tax rates. That delivers the most benefit to the wealthiest individuals in the state and the corporations."
Some of the states where the school-funding crisis is sharpest are places that believed most deeply in tax-cutting as an economic stimulus that would ultimately provide enough revenue to pay for our needs. Or something like that.
Under Gov. Jan Brewer, the contradictory desires to cut taxes while spending enough on schools existed, but she resolved them by getting a three-year, one-cent-per-dollar increase passed on the state sales tax. Before becoming governor, Ducey helped kill a ballot issue that would have made that tax increase permanent.
As a result, now that Ducey is governor, the contradiction has only heightened.
Previous cuts to corporate income taxes have eliminated about $100 million per year for the last four years out of our state general fund, according to the Joint Legislative Budget Committee. Cuts to individual income taxes have drawn about $36 million per year from the general fund for the last five years.
Yet every year, the Legislature sniffs all over the budget for another tax to cut, or another exemption to offer. The money that we use to keep our state operating well has dried up.
"It is untenable," said Dave Wells, research director of the Grand Canyon Institute. "We run a permanent austerity budget in Arizona now."
And yet, when Dietz K-8 teacher Derek Harris went to the Capitol last Wednesday, the hearing he and other teachers happened to attend in the Senate Finance Committee was about cutting taxes more. Specifically, it was about cutting taxes on capital gains, a change that would especially benefit 183 Arizona millionaires.
It will also cost Arizona an estimated $23 million a year that could otherwise go to schools, teachers, roads — any of the things that are suffering under our unnecessary austerity program.
Now, it's not all bad news: Ducey did sign an extension of Prop. 301 this week, meaning that the 6/10 of a cent state sales tax that we passed as Prop. 301 will continue to 2041 instead of ending in 2021.
That will do nothing to increase funding of schools and teachers. It just keeps the status quo.
But it does show one thing: Public pressure, especially the teachers' protest movement, is working. And it's working because the contradiction of our state policy — the attempt to cut taxes and increase school spending — has reached its breaking point.
Whether Prop. 123 is ruled illegal or not, the obvious fact that our leaders have so far refused to acknowledge is that we must tax enough to pay for our necessary expenses.
"We have to raise taxes in this state," Wells said. "Anybody who thinks we're going to have massive economic growth to provide extra money — it's just not true."
We know it's not true, because it hasn't worked anywhere, definitely not here.