You can't blame police officers for being afraid.
The career they chose naturally puts them in risky situations, and just showing up for work can make them targets. On Thursday, two sheriff's deputies eating in a Florida restaurant were shot and killed for no apparent reason other than their uniforms.
Yet that fear, that sense of danger may be growing exaggerated among some police officers in some places, at some times, and getting other people killed.
Consider this: In the Phoenix area through the first 105 days of 2018, officers shot 26 people, killing 18 of them, The Arizona Republic reported. The news is better in the Tucson area: Officers have shot four people this year, killing one.
Yes, many shootings by police are clearly justified, but two Tucson court cases are showing how the judicial system has not put adequate guardrails on officers' decision-making, allowing too wide a range in their perception of danger. That leaves it up to the departments to train officers in ways to avoid violence unless absolutely necessary. Fortunately, that training is something the Tucson Police Department and others are doing.
You may have read about the case of Amy Hughes. She was outside near the University of Arizona in May 2010 when someone called 911 and told them a woman was acting strange, hacking a tree with a large kitchen knife. When UA police officers got to Hughes' house on East Seventh Street, her roommate was outside, but Hughes wasn't. Hughes walked outside toward the roommate, holding the knife down to her side but not making any specifically threatening statements or movements.
She stopped about 6 feet away from the roommate, who was not showing any alarm, and officers drew their weapons, but Hughes did not immediately obey when the UA officers yelled at her to drop the knife. A fence prevented officers from approaching the women quickly. Andrew Kisela, one of three UA officers on the scene, shot and wounded Hughes through the fence. The others didn't fire.
The U.S. Supreme Court ruled April 2, by a 7-2 vote, that Kisela should get qualified immunity in the shooting. Basically, Hughes can't successfully sue him or the UAPD for violating her Fourth Amendment rights by shooting her. Their reasoning, essentially, was that Kisela couldn't know that she was not dangerous from the information he had at that moment.
It was a generous ruling. Justice Sonia Sotomayor pointed out in a dissent that Hughes had done nothing wrong — no crimes, no threats, not even any reported danger, but was simply holding a knife — when Kisela, alone out of the three officers, shot her.
The ruling "sends an alarming signal to law enforcement officers and the public," Sotomayor wrote. "It tells officers that they can shoot first and think later, and it tells the public that palpably unreasonable conduct will go unpunished."
Seth Stoughton, a former police officer who is an assistant professor of law at the University of South Carolina, explained to me Friday that case law requires these incidents to be judged from the perspective of a "reasonable officer" placed in the position of an officer like Kisela, knowing what he knew, seeing what he saw. Would a reasonable officer have reacted the same way?
The courts, Stoughton said, almost invariably say yes, stretching beyond reason the concept of a "reasonable officer."
"It turns out that the 'reasonable officer' is a moron," said Stoughton, who worked for five years as a Tallahassee officer. People the courts accept as a "'reasonable officer' make what can fairly be described as egregious tactical errors."
He went on: "The courts generally should require a more robust articulation of why the situation was threatening and justified force, especially deadly force. The vast majority of the time when officers use force, there's a good reason to. Deferring to one officer's idiosyncratic belief that deadly force was reasonably necessary is not a faithful application of the 'reasonable officer' standard."
In other words, too many unjustified perceptions of danger are judged reasonable by the courts, sending the signal to officers that any judgment is a good judgment.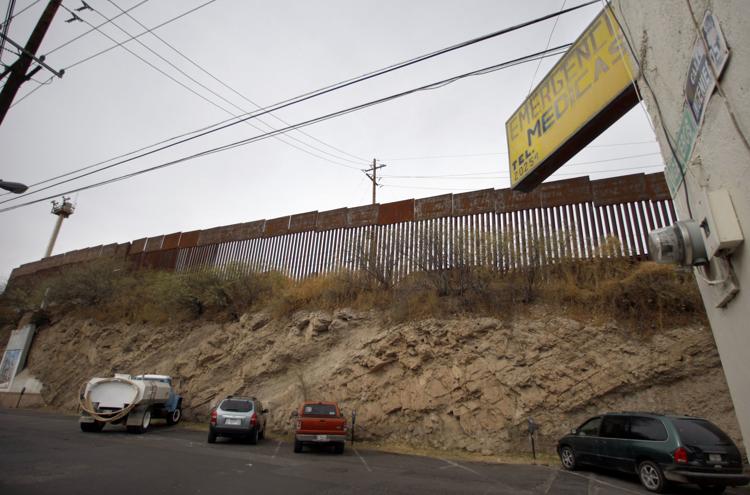 Border Patrol case
This same legal standard doesn't apply to the ongoing prosecution of Border Patrol Agent Lonnie Swartz in Tucson's federal court, because it is a criminal case. But the same big issues arise — whether one officer's outlier perception of danger and use of deadly force is justified when none of the other officers present see the same risk.
Defense attorney Sean Chapman has had the challenge throughout the trial of explaining why Swartz perceived enough danger from rock throwers on the Mexican side of the fence in Nogales to shoot when a half-dozen other Border Patrol agents and Nogales police officers on the scene didn't perceive the same threat or react the same way.
His argument: Any decision — from taking cover to shooting — would have been right in the circumstances.
As agent after agent, officer after officer testified in the opening days of the trial, Chapman questioned them as to whether their training allowed for a variety of responses to rock throwing, up to and including deadly force. They responded that it does. But when Nogales police Officer John Zuniga, one of the first officers on the scene, testified, he said he did not feel he was in "grave danger" or needed forceful defending as the rocks flew, the Nogales International reported.
"'Grave' to me is somebody shooting at me," Zuniga said.
History shows, though, that Southern Arizona juries have been unwilling to convict a Border Patrol agent or other officer if the shooting can be even marginally justified. Not surprisingly, jurors in the Swartz trial reported Friday they have been unable to arrive at a verdict, and U.S. District Judge Raner Collins sent them home to resume deliberations on Monday.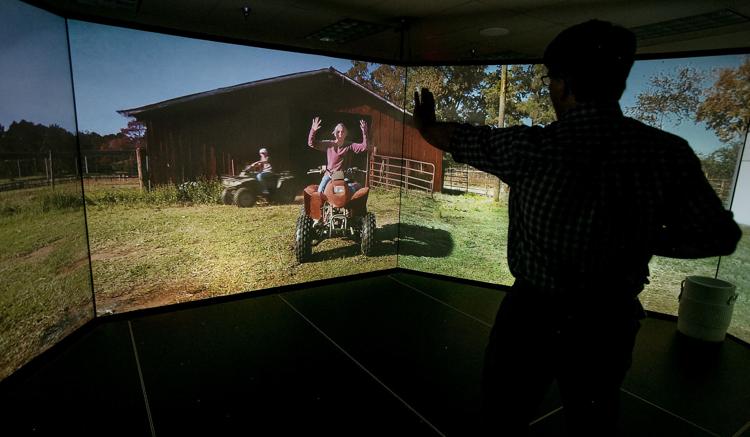 Training scenarios
In that case and others across the country, civil or criminal, the officers' training is always raised either in the officers' defense or to show they behaved badly. Star photographer Ron Medvescek and I spent time at the Tucson Police Department training facility to learn more about how they handle potentially violent situations.
Capt. Joe Puglia, the commander of the center, said key factors are time, distance and shielding. If officers can move or otherwise give themselves more time, they'll have a better chance to avoid getting hurt or hurting somebody.
As part of advanced officer training — basically, continuing education for cops — Sgt. Dan Spencer was running training scenarios involving vehicle stops in which civilians behaved in surprising ways.
"We want our folks, without tipping the scales into paranoia, to be constantly vigilant," he said.
By putting officers through these scenarios, "We're building files in their brains," Puglia said. "We want the brain to problem-solve naturally and work on auto-pilot."
Medvescek and I also observed and participated in VirTra, a virtual-reality system in which officers stand surrounded by tall screens, where video is projected of scenarios they must react to, using weapons outfitted with lasers that shoot when you pull the trigger. The system registers where the lasers hit.
One scenario they put me through involved me as an officer responding to a call about teens playing paint ball, apparently with airsoft guns with orange tips. It was unclear enough that the guns they held were not real guns that when I arrived that I pulled out my pistol and pointed it at them, demanding that they drop the guns. But when one especially hostile young man showed up and pointed his orange-tipped gun at me while moving it wildly, I didn't pull the trigger.
My reaction was contradictory: If it was unclear enough to me whether those guns were real that I pulled out and pointed my pistol, then I probably could have pulled the trigger when the young man pointed one at me, but I didn't. They're tough choices, but it probably would have been one of those outlier, fear-based decisions if I had pulled the trigger, considering all the circumstances. It's the outlier decisions we should worry about, not the narrow judgments.
The fear factor
This kind of training can help address what Stoughton, the former cop and law professor, thinks is leading to unnecessary shootings by police.
"There's a difference between a healthy fear and an unhealthy fear," he said. "As an institution, policing has erred on the side of giving officers unhealthy fears, not giving police an accurate assessment of danger.
"The first intervention I would have relates to fear — give officers better information. Not every situation has the same likelihood of turning bad," he said.
I'm hopeful that's happening in Tucson. The number of shootings by Tucson police officers has gone from 10 in 2012 to 8 in 2013, 6 in 2014, 6 in 2015, 8 in 2016 and 2 in 2017. Those aren't alarming numbers, though of course each case should be judged on its own merits.
But it would be good for society if the courts backed up police training by telling officers that wild variations from training or truly unfounded perceptions of danger won't be protected. The hypothetical "reasonable officer" should really show reason, not just a speculative fear of danger.
Get local news delivered to your inbox!
Subscribe to our Daily Headlines newsletter.