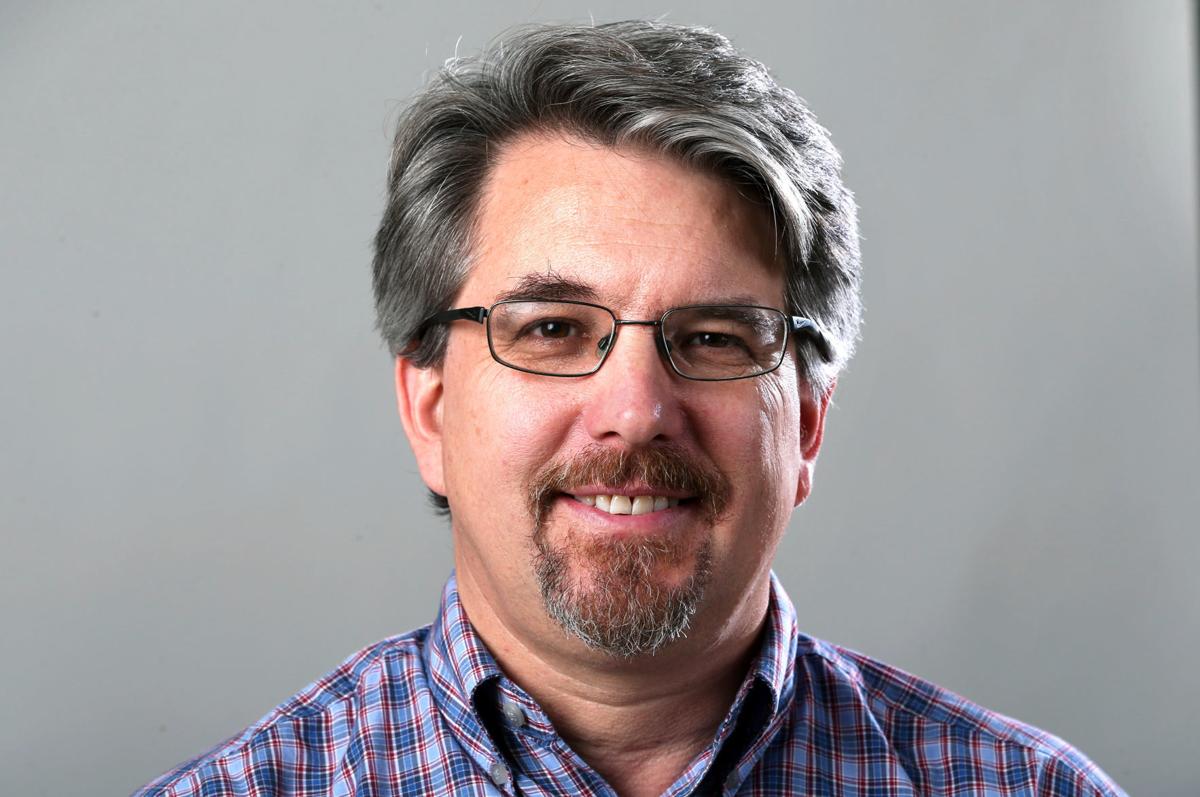 A couple of years ago, the big building at Speedway and Rosemont seemed to have reached the end of its life.
It started as Kal Rubin City, a massive "merchandise mart" built in 1958 on the northwest corner of the intersection. Newspaper articles of the day described it as anywhere from 31,000 to 35,000 square feet and "the largest single-floor retail operation in the West." Which, on reflection, probably was not true, if you consider California part of the West.
The building went through a few transformations, becoming Carpet Giant and spending a fun final 12 years as Copper Country Antiques. That antique mall was known for a sailboat on the roof and the famous mascot Fred, a winged buffalo who appeared all over the property as it was moved by a crane. Owner Phillip Gaillard had the word WHY painted on the side of the building in 2007, and Gaillard was lowered off the roof riding Fred on Dec. 31, 2015, Copper Country's last day.
At that point, the building seemed doomed. Streetfront retail has become a dwindling phenomenon as customers turn to online buying. The fleets of delivery vans you see zooming around town represent booming business for web-based retailers and lost business for many storefronts.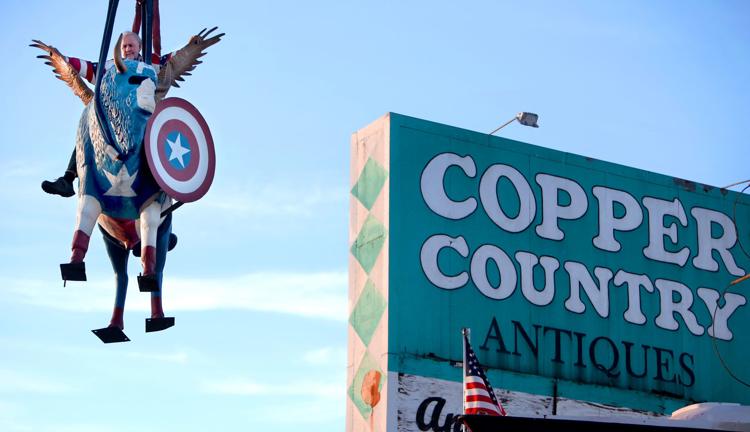 Plus, in the case of Copper Country, the building was old, with all kinds of problems. In 2016 the new owners, Larsen Baker LLC, pitched the property mainly as 1.5 acres of land with the building as a teardown. The likeliest occupant was considered a new fast-food venture. Not exactly what East Speedway needs more of.
But it turns out the building wasn't doomed at all. And its new owner and occupant is showing how participants in the same digital economy that is undercutting real-world physical stores can help transform decrepit retail sites into outposts of the new economy.
The new occupant is Fangamer, an 11-year-old company that Reid Young dreamed up accidentally as a teen in his Indiana bedroom. Young, now 35, started a web page, starmen.net, for fans of a game called Earthbound. That website became a popular online community, and in 2008, he decided to sell merchandise.
"To keep the lights on, we started selling T-shirts and stuff," Young told me Friday at the company's current office, near East Speedway and North Alvernon Way. That, it turned out, was where the real market was: Selling T-shirts, posters, buttons and such to fans of certain video games. The company began obtaining licenses to sell the merchandise, and gradually the business took off.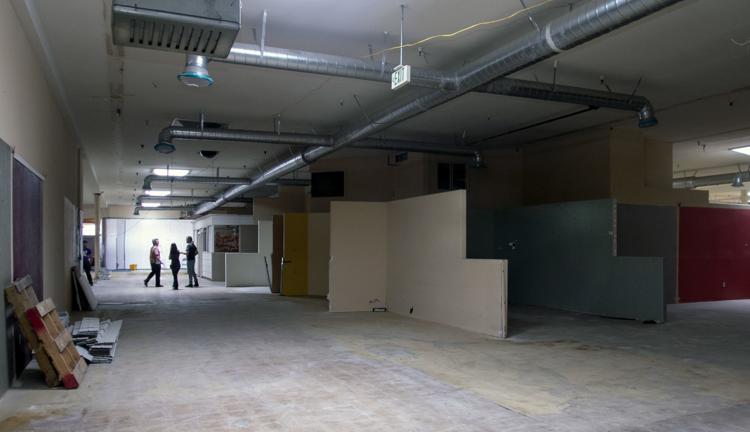 Its big recent break was in 2015, when Fangamer began selling merchandise for fans of Undertale, a role-playing game in which players control a child who has fallen into the Underground, a monster-filled area beneath the surface of the Earth.
In 2018, the company topped $10 million in sales for the first time, chief financial officer Liz Kelly said. Now they employ more than 50 people in Tucson, including those at a screenprinting subsidiary, Foreward Printing. A tiny fraction of the company's sales are to people in the Tucson area, co-founder and general manager Charlie Verdin said. That means the whole business is a net gain for our local economy.
Now, they're planning to consolidate operations at the old Copper Cactus building, which they bought for $1.5 million from Larsen Baker, Young said. It's an adventure.
"The layout here is so inexplicable," Young said while wandering the cavernous structure, subdivided by numerous diagonal walls into individual spaces for antique vendors. "We're having to clear out the entire inner structure."
While the external structure of the building is sound, the only working internal system is the sprinklers, Young said. The renovation will cost about as much as the property, around $1.5 million. Architectural drawings show new video and photo studios, both open and closed office spaces for sales and design, a room for 3D printing, warehousing and assembly areas and other details specific to the Fangamer business.
"I'd like to think we're more interesting occupants than most Tucson businesses," Kelly said.
For sure. And what the renovation means, said longtime local commercial broker Greg Furrier of Picor, is that the old building will be making a transition into a whole new phase of life as offices. That new incarnation could last as long as the old Kal Rubin City building lasts.
Next-door neighbor Lori Maddox, who established the Speedway Antique Mall after Copper Country closed, in the old Summit Hut building, said she would like to see more retail development next door. In any case, she's happy good new owners are coming in. She hopes that the huge WHY painted on the side of the building will remain, because it's become a landmark. The Fangamer crew is considering leaving it, or even adding to it.
Surprisingly, the antique business and Fangamer businesses also share a surprising trait lately — appreciation of the old. Though most video games are sold digitally now, Fangamer is selling a couple of physical games that come in packages and can be inserted into Playstations.
"There's a growing contingent of people who want physical games," Young said.
It's kind of like the re-emergence of vinyl records.
Antiques, Maddox said, are also about nostalgia.
"People want something from a time that has passed," she said.
It once seemed that time had passed by the old Kal Rubin City building, more recently home to Fred the winged buffalo and a rooftop boat.
But now the old retail space is back, paradoxically thanks to internet commerce.