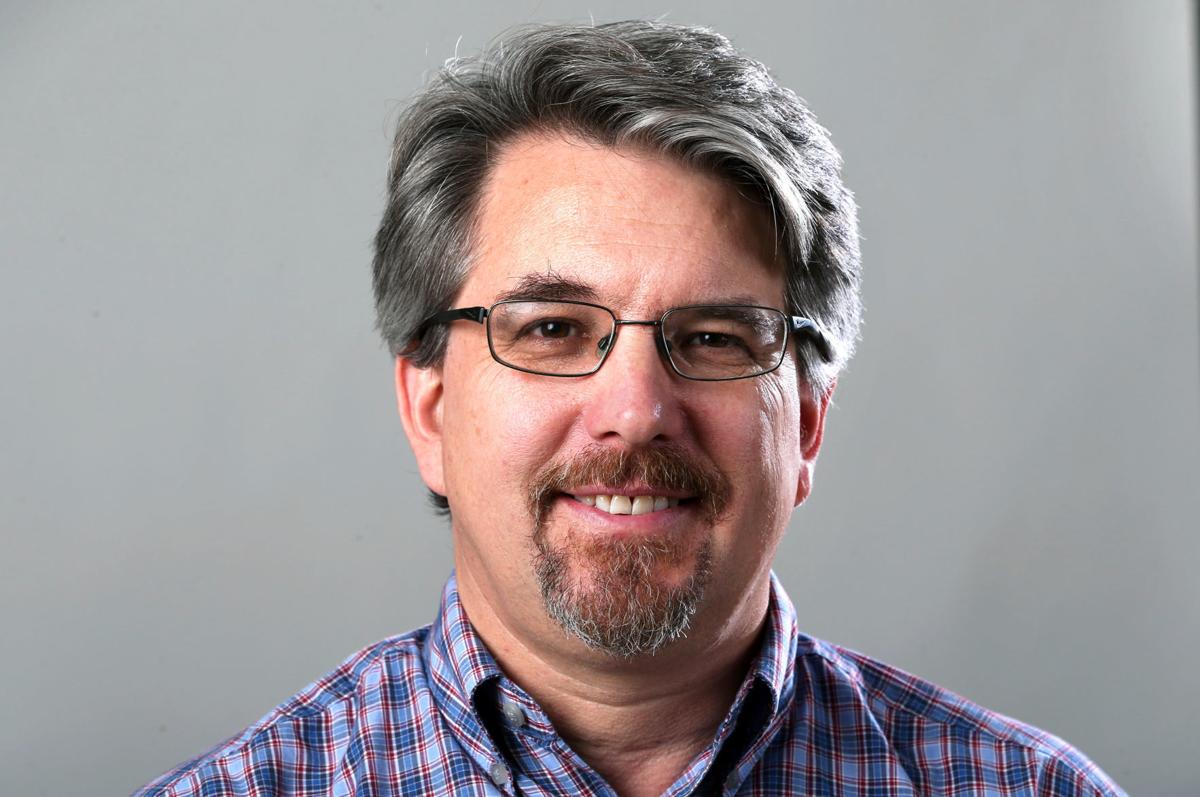 They normally stand on different sides of the Great Russia Divide, but they saw Monday's presidential performance the same way, as a disaster.
In light of Monday's Trump-Putin presidential summit in Finland, I interviewed two local experts on Russia Tuesday. One of them, University of Arizona political science professor John "Pat" Willerton, views Putin somewhat sympathetically, as a popular leader doing what Russians want, not as the demonic figure many Americans perceive.
The other local expert is the former head of Russia operations for the CIA, Oro Valley resident Steve Hall, who views Putin as a murderous dictator threatening Western democracy.
"I agree with the argument that it's always better to have the leaders of the two countries meet and have dialogue, than not," said Willerton, who was on his way to Colombia to give classes on Russian politics when we spoke.
"In principle it's a great idea to meet, but if you're not prepared, it's not worth it," he said, noting Trump's usual reliance on instinct rather than study. "It doesn't look good right now. It's feeling like a complete disaster."
Hall, a career CIA officer, said after watching the Trump-Putin press conference, "The whole thing gave me a growing sense of horror and disbelief."
In his view, an American president has no need to meet with the Russian president now, giving Putin the world-power status that is perhaps his greatest craving. Hall noted that in just the last few years, Putin's government has used nerve agents and radioactive poison to attempt murder in England, annexed territory outside its borders in Crimea and fomented civil war in Ukraine.
"This is not a time we need to be reaching out and engaging with Russia," Hall said. "We need to reach out and contain Russia until such time as Putin leaves the scene."
The most controversial part of Trump's meeting with Putin was the press conference, in which Trump gave equal weight to the unanimous U.S. intelligence conclusion that Russia conducted information warfare on the U.S. presidential campaign, and to Russia's denials that it did so.
Trump said: "My people came to me — (Director of National Intelligence) Dan Coats came to me and some others — they said they think it's Russia. I have President Putin; he just said it's not Russia." He went on, "So I have great confidence in my intelligence people, but I will tell you that President Putin was extremely strong and powerful in his denial today."
His ambivalence about whether to believe American intelligence agencies or Putin was shocking. Even Willerton, who thinks much of the U.S. is engaged in hysteria about Putin and Russia right now, still found Trump's position mind-boggling.
"I was surprised he wasn't more publicly supportive of our intelligence services," he said. "I thought it was stunning. Maybe he believes what he said, but I wouldn't have said it."
Hall also was surprised that Trump didn't fudge or finesse his comments in a way that expressed disagreement with Russia.
On Tuesday, Trump tried to walk back his comments, explaining that when he said, "I don't see any reason why it would be" Russia that intervened in the election, he meant, "I don't see any reason why it would not be Russia."
However, Trump did two interviews with Fox News between the press conference and the statement on Tuesday, and he made no such clarifications when he had the chance.
Despite his shock at the president's ambivalence in the press conference, Willerton thinks the broader press reaction has displayed "hysteria" about Russia's interference in the election.
"This is politics. This is hardball. Everyone does this. I think we do more, and we're probably better at it," Willerton said. "We're the more powerful country, and I've never had any doubt that we have more sophisticated intelligence than they do."
When I asked Hall about this contention, that the U.S. plays the same game Russia was playing in 2016, he said it wasn't true in his experience. He harked back to the 1996 election in Russia, in which Boris Yeltsin was re-elected.
"I can guarantee you there was no covert action to help get Yeltsin into power. We didn't go in and stuff ballot boxes. We didn't try to hack into the political system," he said. "We simply said that as a matter of policy, we think Yeltsin would be the best candidate for Russia, because he's the most democratic option."
What really concerns Hall is the question of why the tough-talking Trump turns submissive whenever he deals with Russia.
He's willing to be very aggressive under all sorts of different circumstances with different world leaders. With Putin, it's different. You have to ask yourself, why is that?" Hall said.
I think it's because the Russians and Putin must have something on Donald Trump, some sort of compromising information, which makes him treat the Russians, and specifically Putin, differently," he said. "My guess is it's probably financial in nature going back over the years, going back to the time when he couldn't get financial assistance or loans from the banks."
Another reason for Trump's sensitive reaction to the issue of Russian operations to affect our election, Willerton and Hall agreed, is that it brings up the touchy subject of legitimacy. The president wants to be seen as having won fair and square — legitimately — not as having been aided unfairly. So when the issue is raised, he reacts "viscerally," as Hall said.
Those reactions, in turn, create spectacles like the one we witnessed in Helsinki on Monday.