The previous home of the Arizona Daily Star featured big plate-glass windows on its north face, allowing passersby to peer in.
That was at 208 N. Stone Ave., a building that no longer exists on a downtown corner that has disappeared.
The building housed the Star and the Tucson Citizen until 1973, and the windows on the ground floor, facing the now-extinct East Council Street, allowed public viewing of a miracle — the massive, churning printing presses in motion, pushing out two papers daily.
The presses were a point of pride not just for the newspapers that owned them but also for the city itself, a sign that this little desert burg really was someplace. That's because printing presses, then and now, take information and turn it into a physical object, an act of alchemy that has never ceased to amaze many of us.
That's one of the reasons you'll see so much nostalgia in the paper today about the closure of the Star's printing press after the run Sunday night, with printing moving to Phoenix on Monday. These magical industrial machines make something you can hold in your hands — a newspaper — that was the main vehicle for mass communication in Tucson for more than a century.
The smell of ink and the powerful vibrations of the presses make you feel something big is happening, that words and images are turning tangible.
This wizardry has cast a spell on local people for decades. Since I arrived in 1997, I've seen numerous tour groups walking through the newsroom and back to gaze at the presses. The Feb. 24, 1955, Rodeo Edition of the Arizona Daily Star included a feature story on the presses at the Stone Avenue site. The headline was "Magic Is The Work of TNI Press."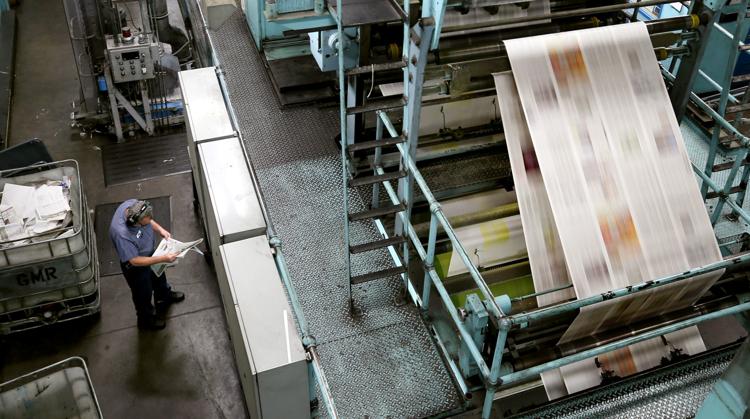 On Aug. 20, 1973, the front page of the Star featured a photo of the old building and a caption headed "The Rumble is Stilled." The caption went on, "No longer will the daily rumble of the presses and the clickity clack of typewriters and teletype machines reverberate from the old pink building at 208 N. Stone Ave."
That day the Star and Citizen — and their joint business entity, Tucson Newspapers Inc. — moved to the new building where the Star is still housed, 4850 S. Park Ave. Since then, that building has been known to employees and many Tucsonans simply as "The Plant."
It's a plant, not just a bunch of offices, because something has been made here, and assembled, and shipped out. A manufacturing process takes place here — till Monday.
That day in 1973, we celebrated the new press in the printed paper. This was our first offset press, switching us from a molten-lead based process to a photographic process for reproducing pages.
"At that time there was so much pride in the process of printing," director of printing operations John Lundgren said.
The Goss Metro offset press switched on in August 1973 is the same one set to go quiet today — too expensive to maintain and run when Tucson has only one daily newspaper and readership is quickly shifting online.
I made a pilgrimage back to the press Thursday afternoon to visit with the pressmen. They've been getting a lot of visits lately, including one from James Krakowiak, who was a pressman for more than 40 years and is deaf. All the current pressmen knew at least a little sign language because they worked with him and another deaf employee. On Thursday, they spelled out words with their hands to reminisce with Krakowiak.
The pressmen have seen the signs that this day was coming for a decade or more, at least since the Citizen closed in May 2009, pressman Jeff Aronhalt told me. But they held on to the job and the pride of creation.
"The neat thing about this job is you walk around here and pick up something that you made," Aronhalt said.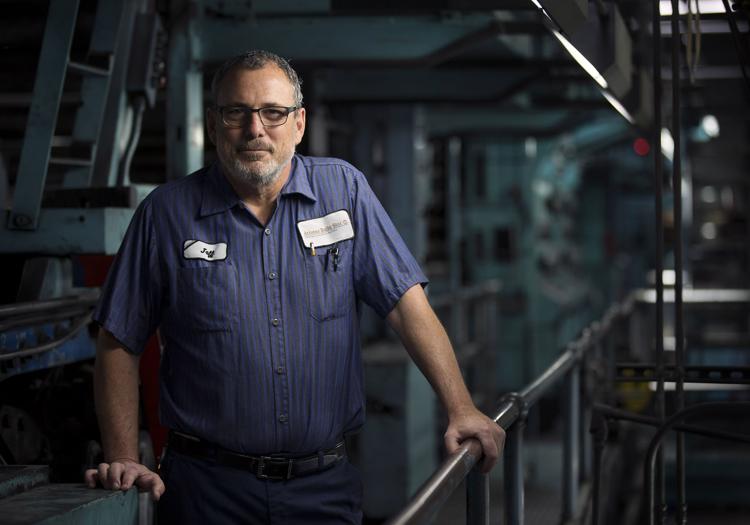 Of course these are people who are fans of the object, the printed paper, that has been their sustenance.
"You can still make a webpage, but you can't hold that in your hand," press supervisor Ben Taylor said.
For those of us in the business, the fact that we won't be making that thing in Tucson anymore is painful and symbolic of the disorienting times we're in. The spread of information has moved online, which is good in that it's saving quite a few trees. It is also making it possible for anyone to become a publisher. That's a good thing in many respects, but the lack of a barrier to entry has down sides, too.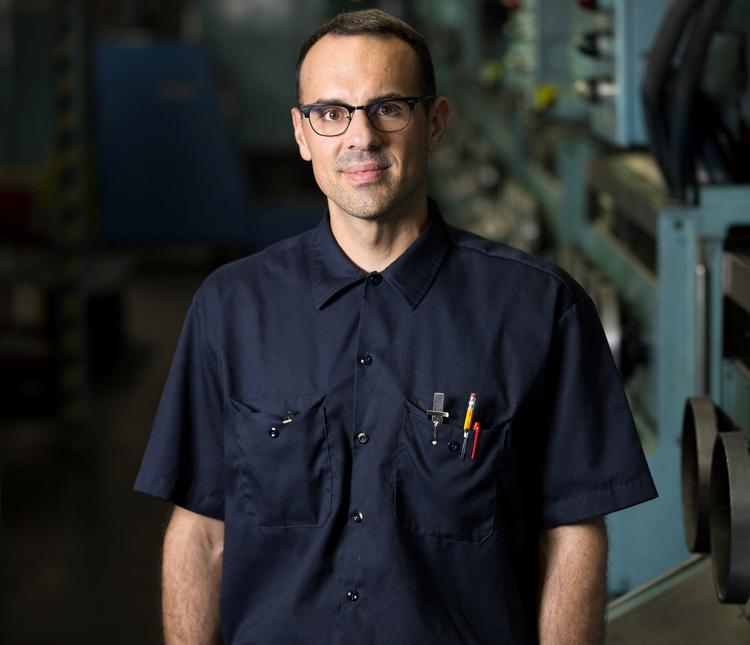 This struck me especially hard last summer during a strange, months-long episode. Marana-area resident Michael Lewis Arthur Meyer was attracting thousands of online viewers as he spread the baseless conspiracy theory that he had discovered a camp on Tucson's southwest side where children were being sex-trafficked. It wasn't true, but he didn't need a printing press to spread his fantasies. He just used Facebook Live and attracted a huge audience, soliciting donations of gift cards and materials all the while.
The same sort of conspiracism and fantasy has exploded across social media — at the same time some excellent journalism by professionals and citizens alike has appeared online. When you don't need to own a press to print a paper to communicate with a massive audience, anything goes.
The great leveler of the internet means we'll no longer really be working in a "plant" come Monday. It will just be a newsroom and offices.
It's still a great way to make a living, but it will be diminished without the rumble of the press, the smell of fresh ink and the satisfaction of picking up a paper that we made here.
The people who print, package and transport newspapers at the Star
Arizona Daily Star press, packaging, transportation employees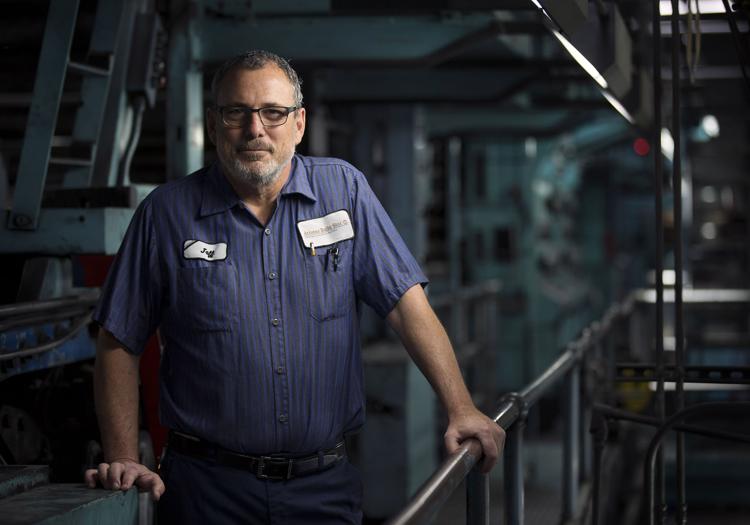 Arizona Daily Star press, packaging, transportation employees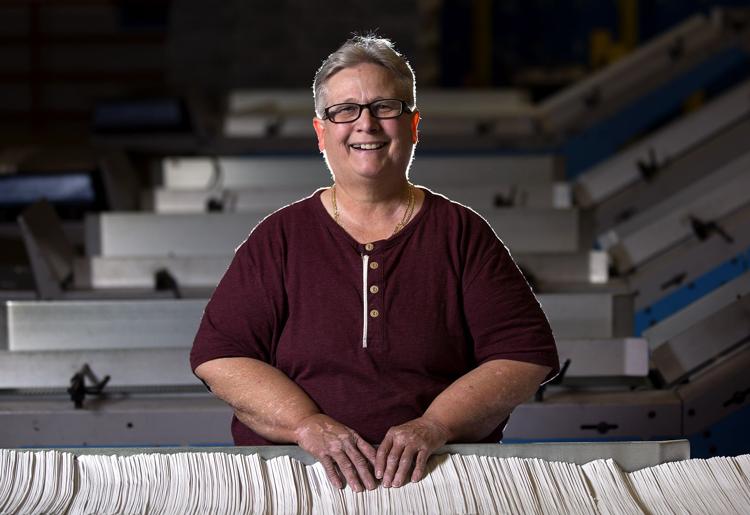 Arizona Daily Star press, packaging, transportation employees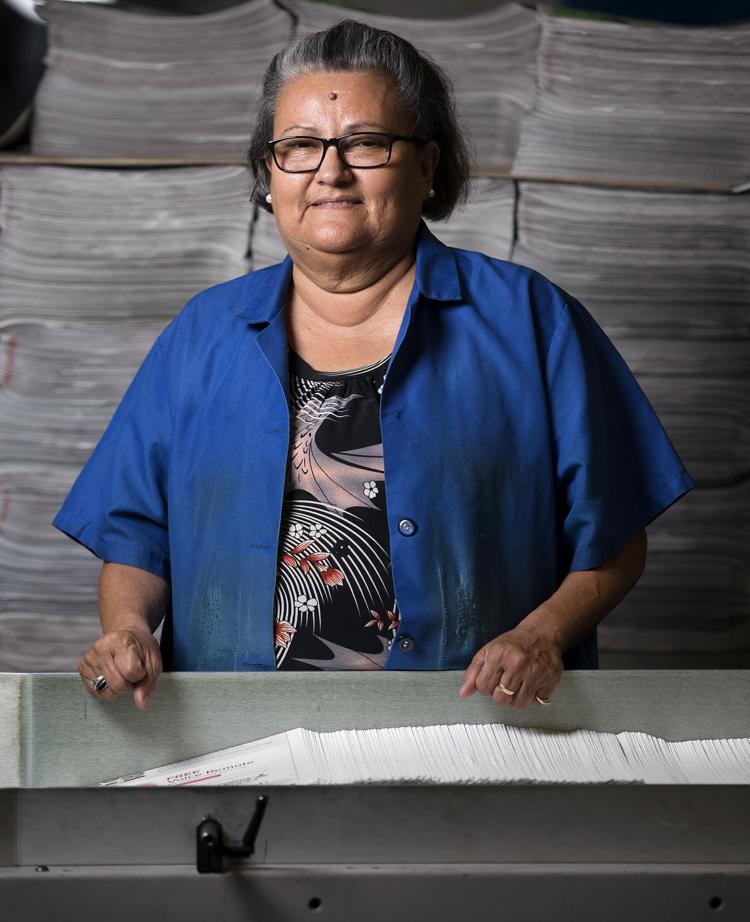 Arizona Daily Star press, packaging, transportation employees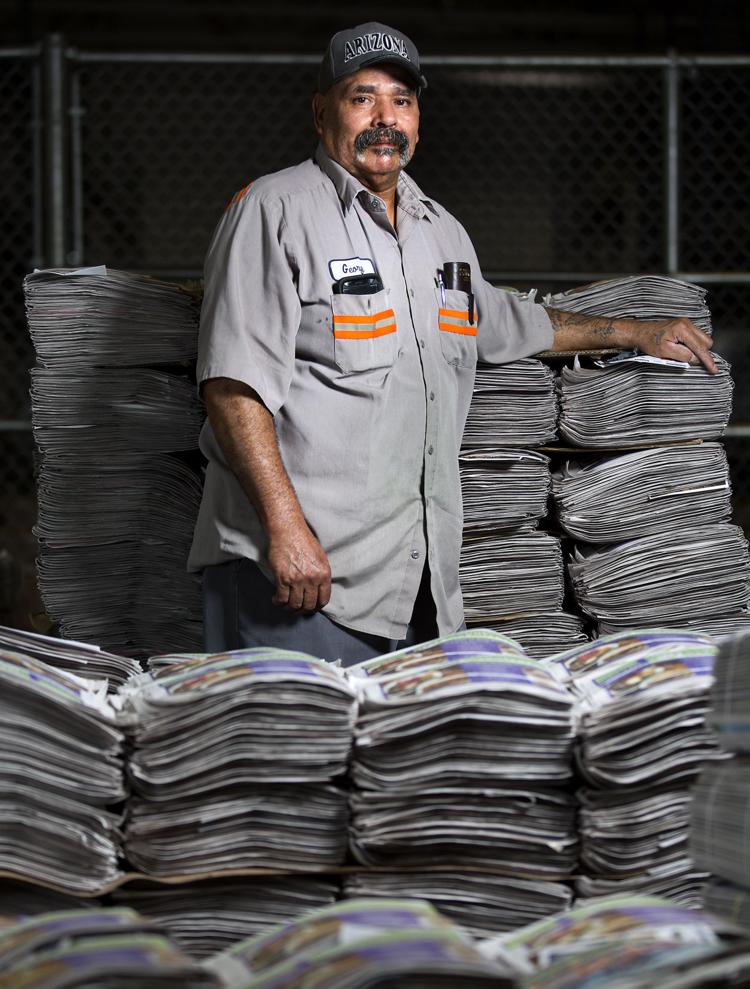 Arizona Daily Star press, packaging, transportation employees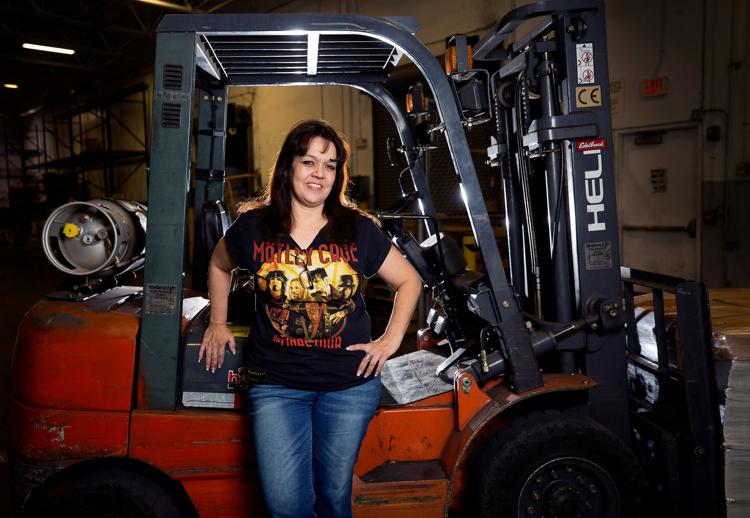 Arizona Daily Star press, packaging, transportation employees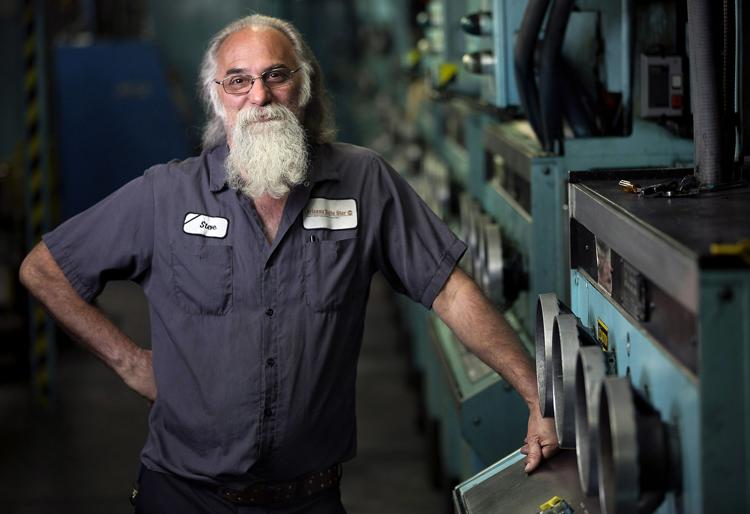 Arizona Daily Star press, packaging, transportation employees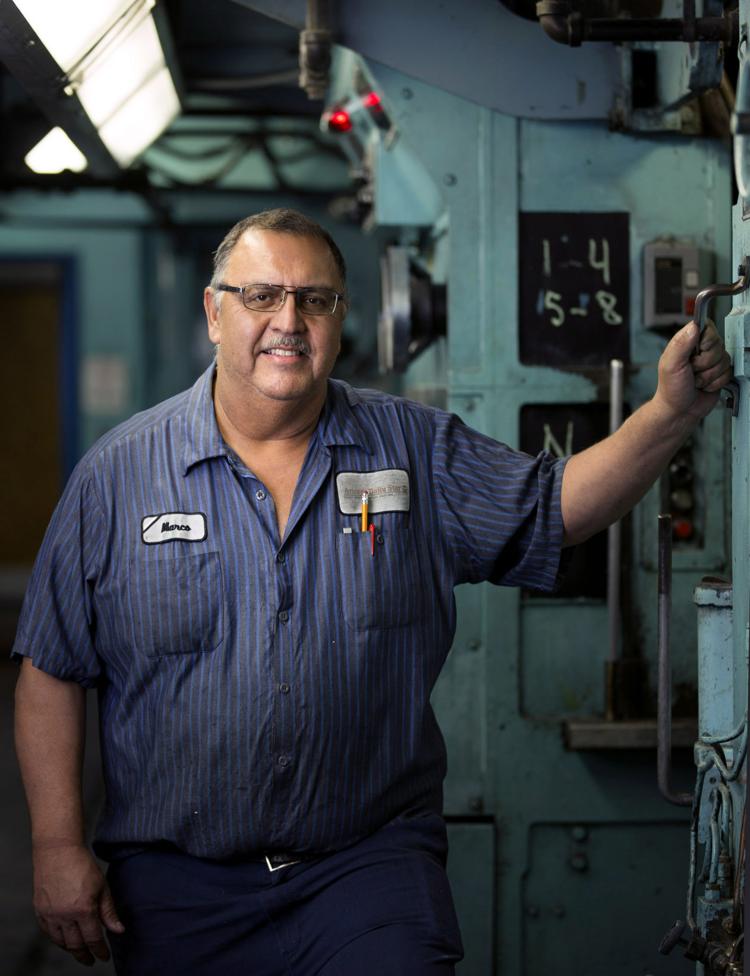 Arizona Daily Star press, packaging, transportation employees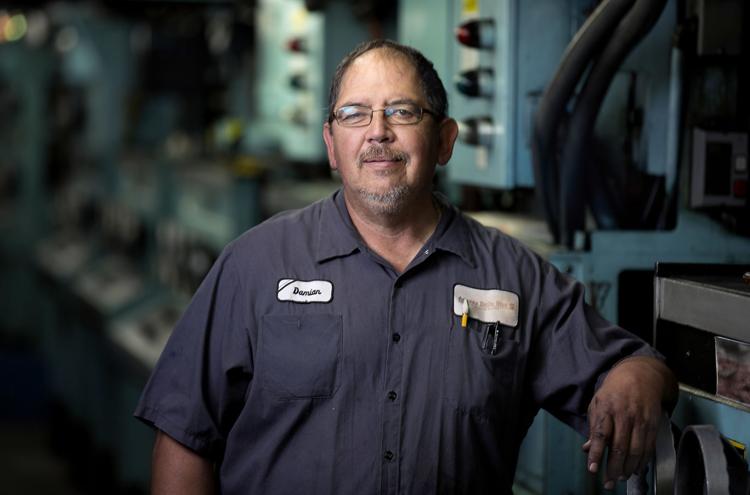 Arizona Daily Star press, packaging, transportation employees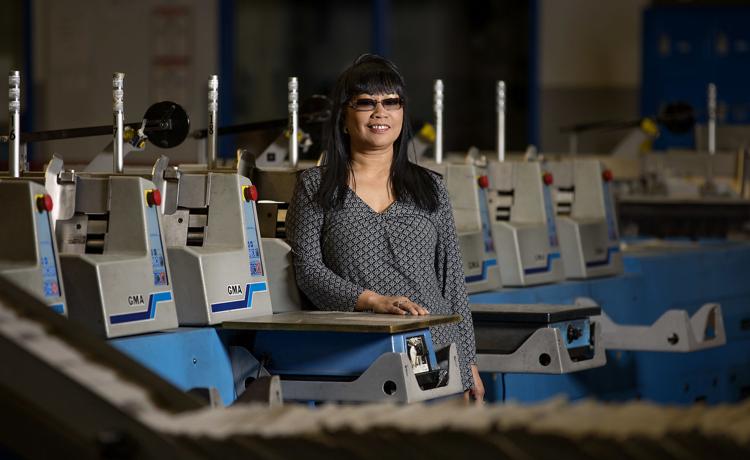 Arizona Daily Star press, packaging, transportation employees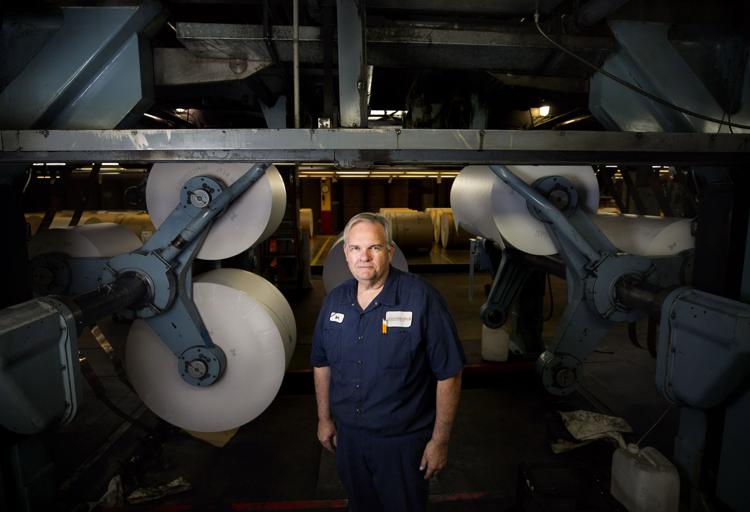 Arizona Daily Star press, packaging, transportation employees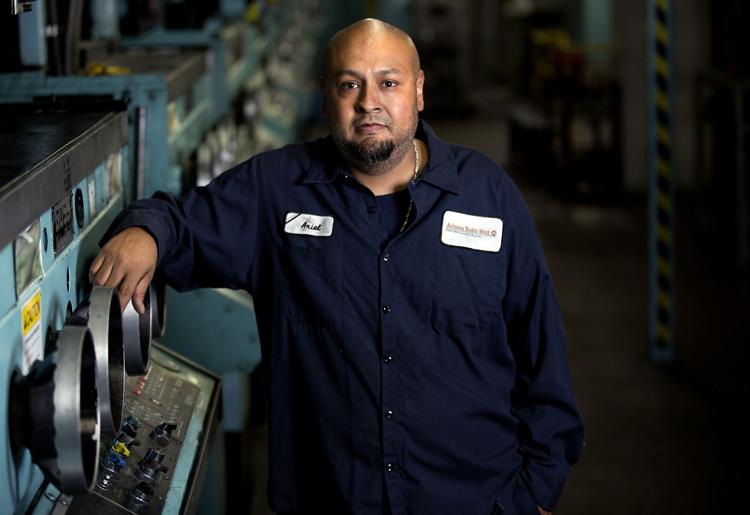 Arizona Daily Star press, packaging, transportation employees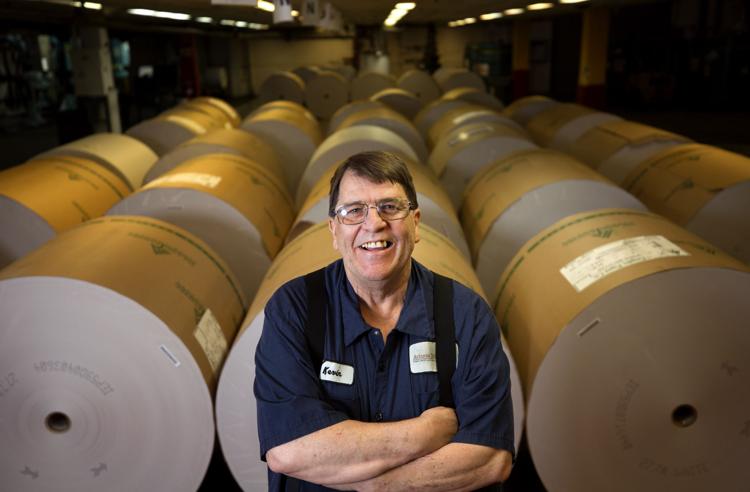 Arizona Daily Star press, packaging, transportation employees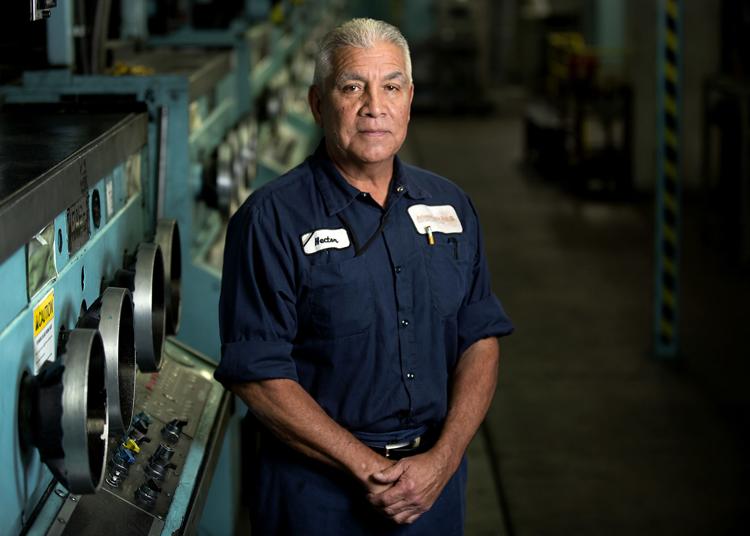 Arizona Daily Star press, packaging, transportation employees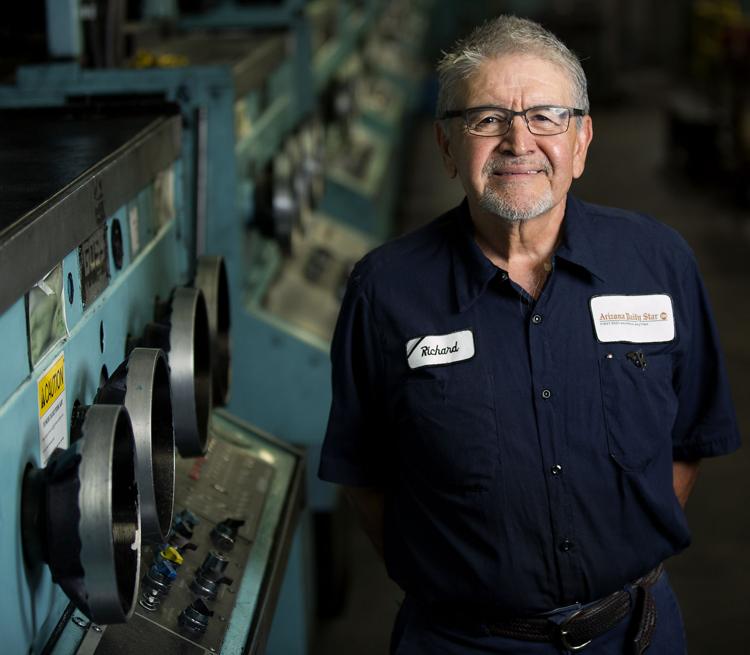 Arizona Daily Star press, packaging, transportation employees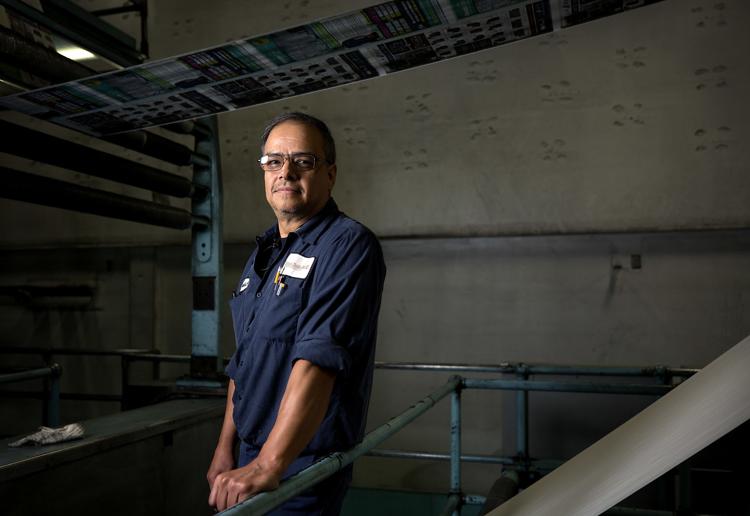 Arizona Daily Star press, packaging, transportation employees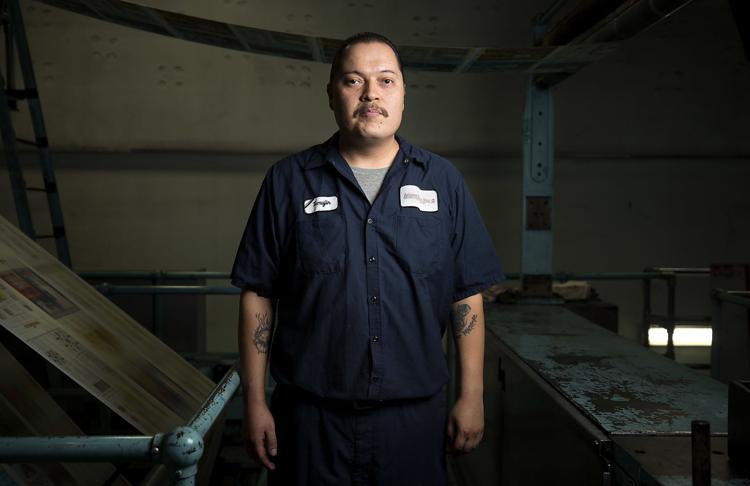 Arizona Daily Star press, packaging, transportation employees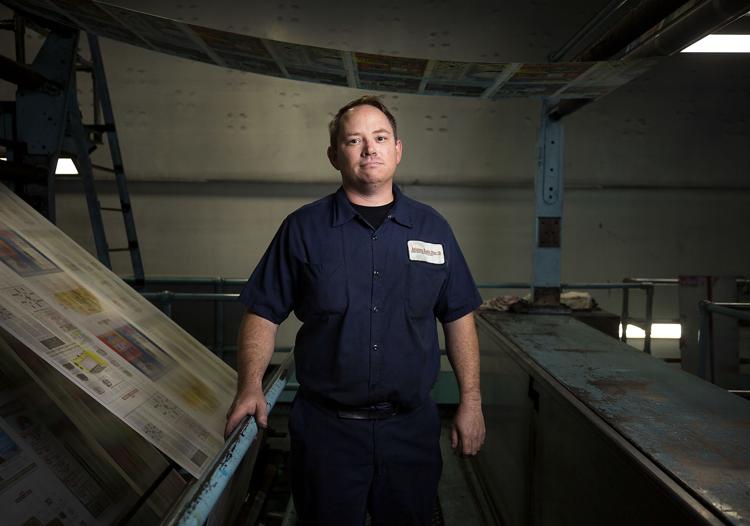 Arizona Daily Star press, packaging, transportation employees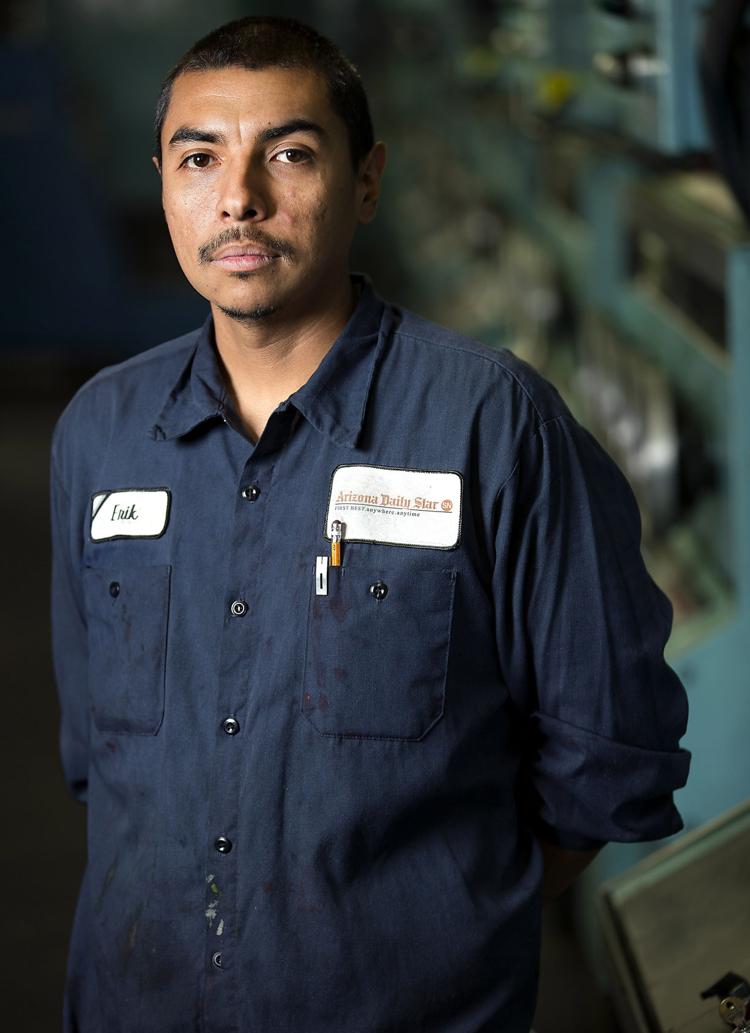 Arizona Daily Star press, packaging, transportation employees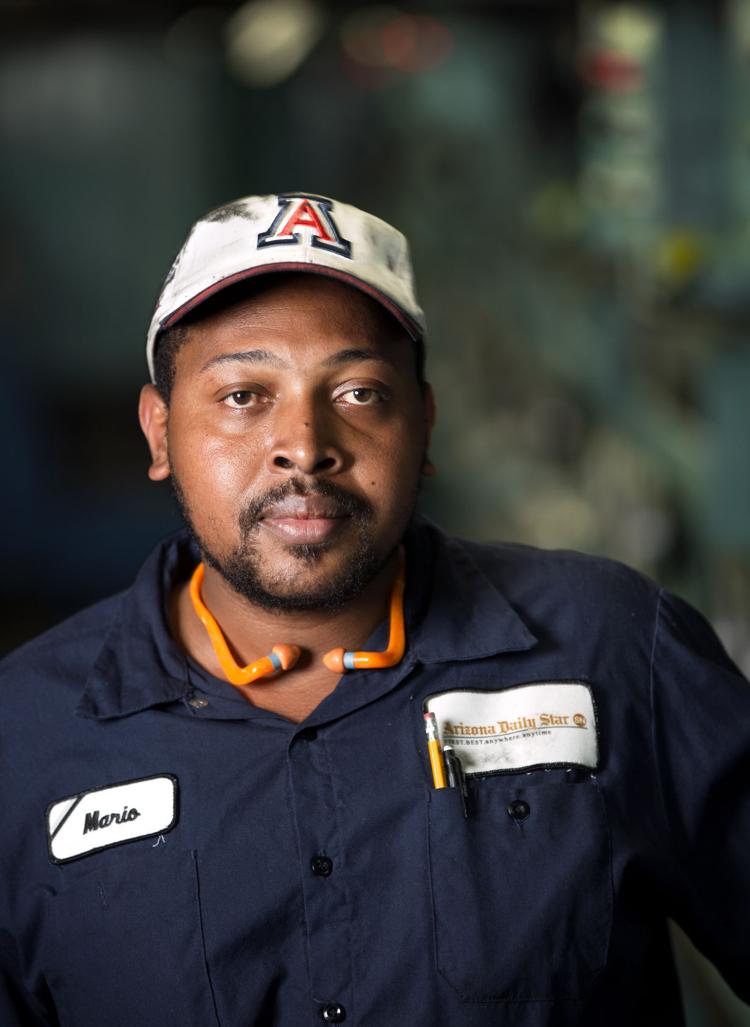 Arizona Daily Star press, packaging, transportation employees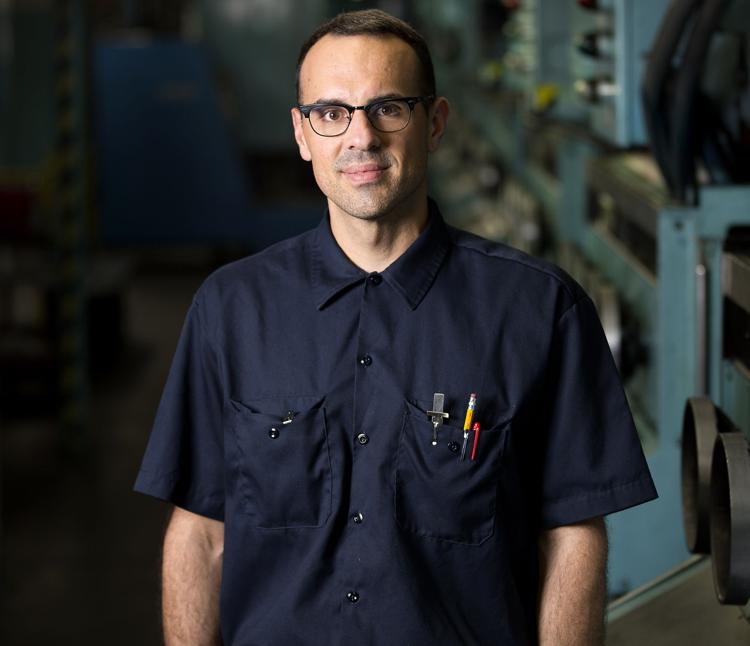 Arizona Daily Star press, packaging, transportation employees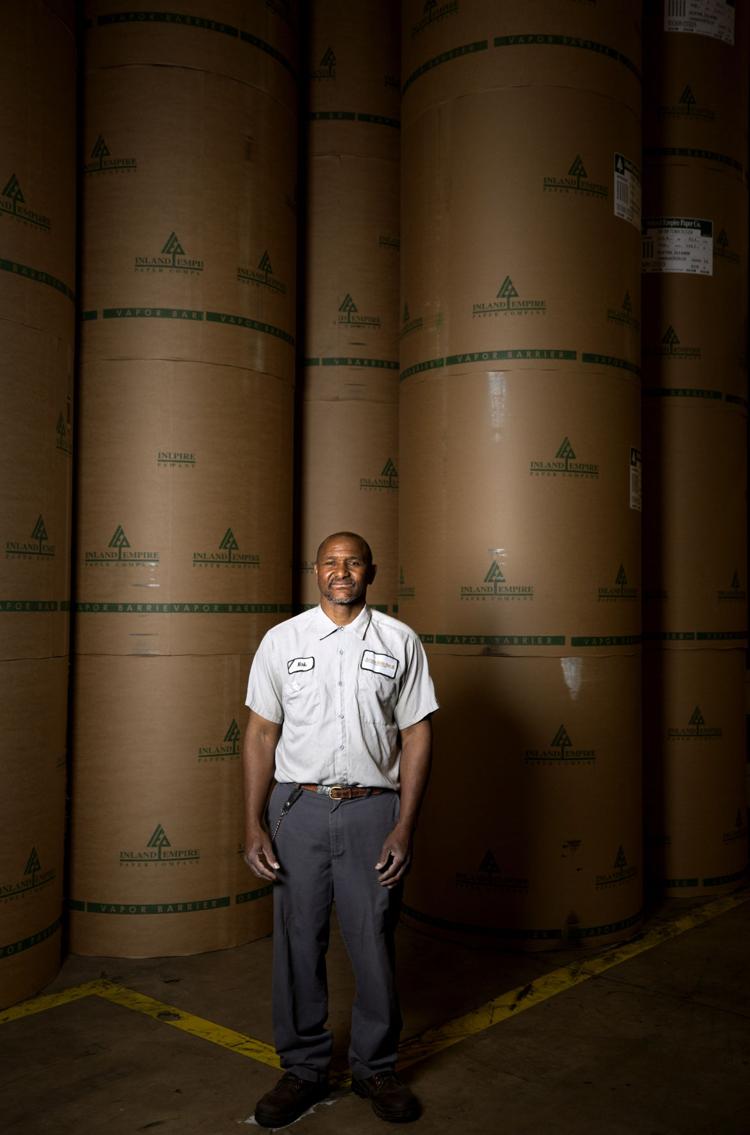 Arizona Daily Star press, packaging, transportation employees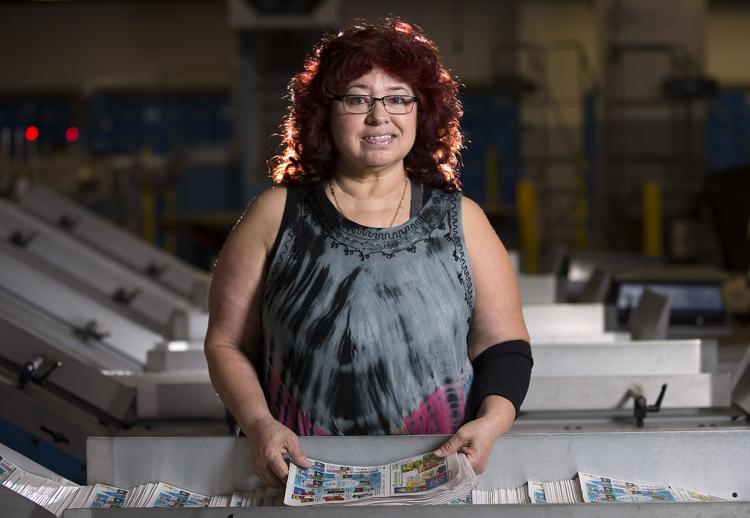 Arizona Daily Star press, packaging, transportation employees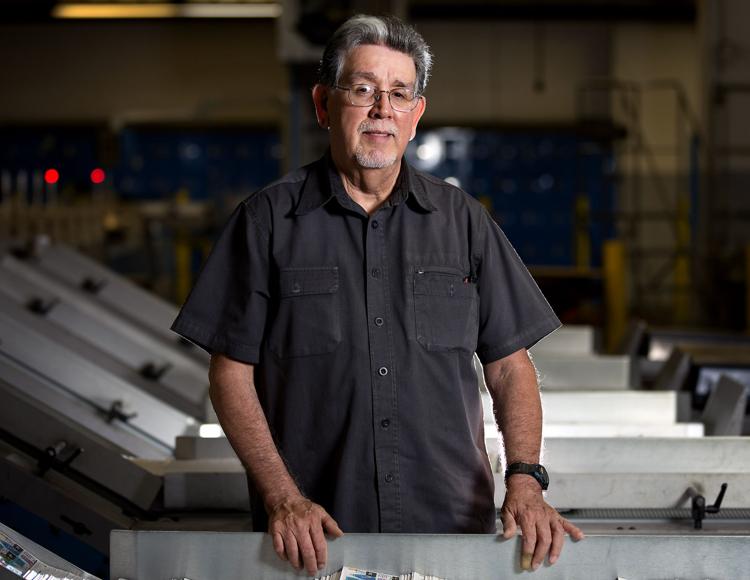 Arizona Daily Star press, packaging, transportation employees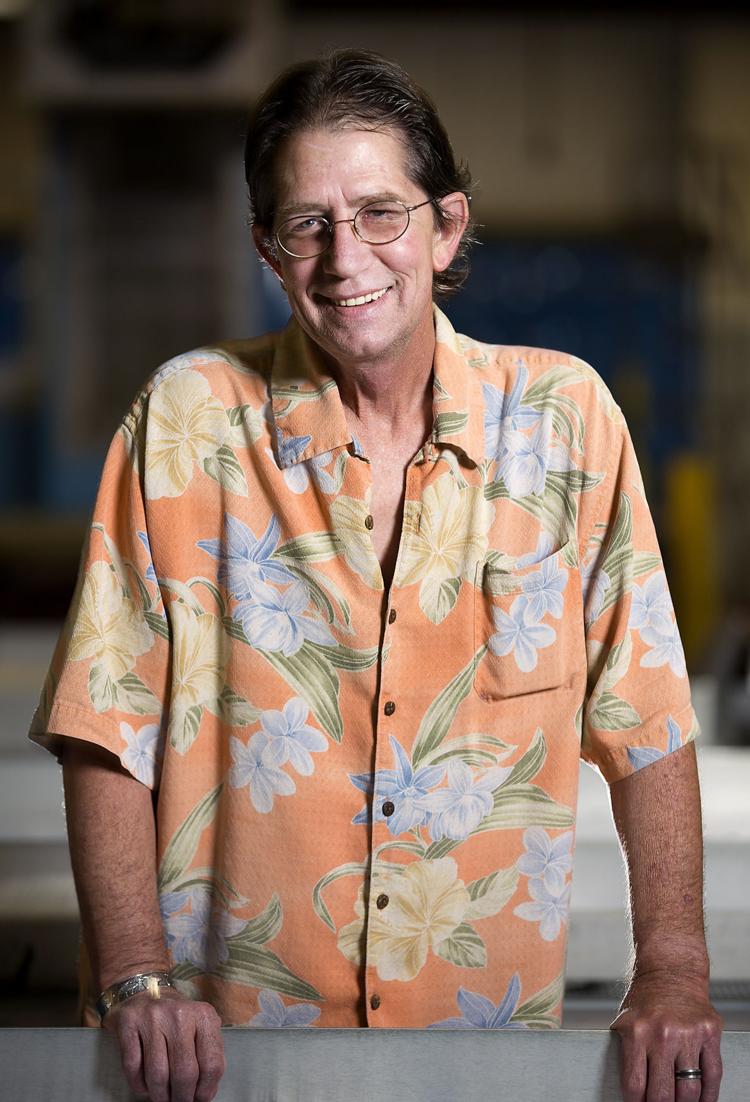 Arizona Daily Star press, packaging, transportation employees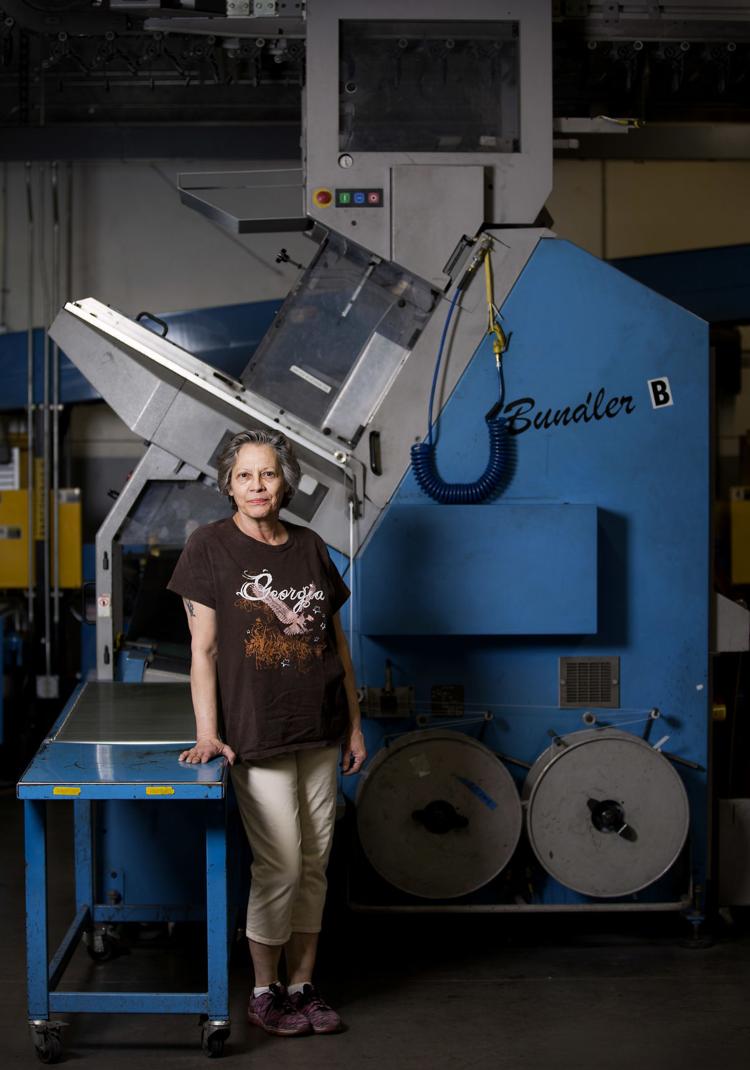 Arizona Daily Star press, packaging, transportation employees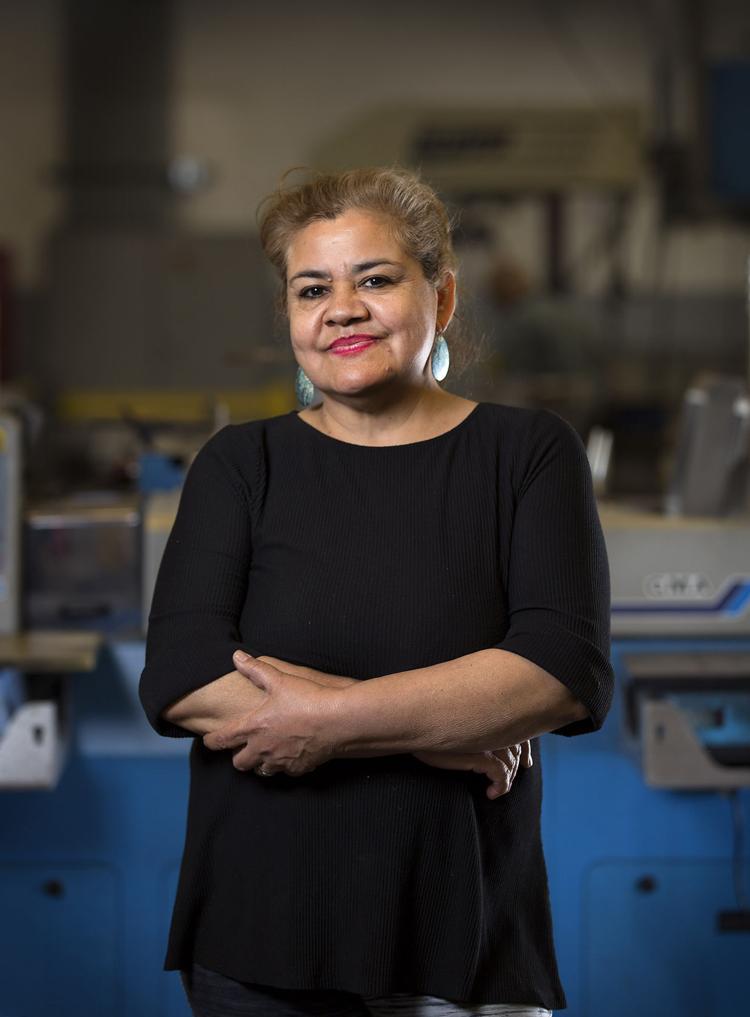 Arizona Daily Star press, packaging, transportation employees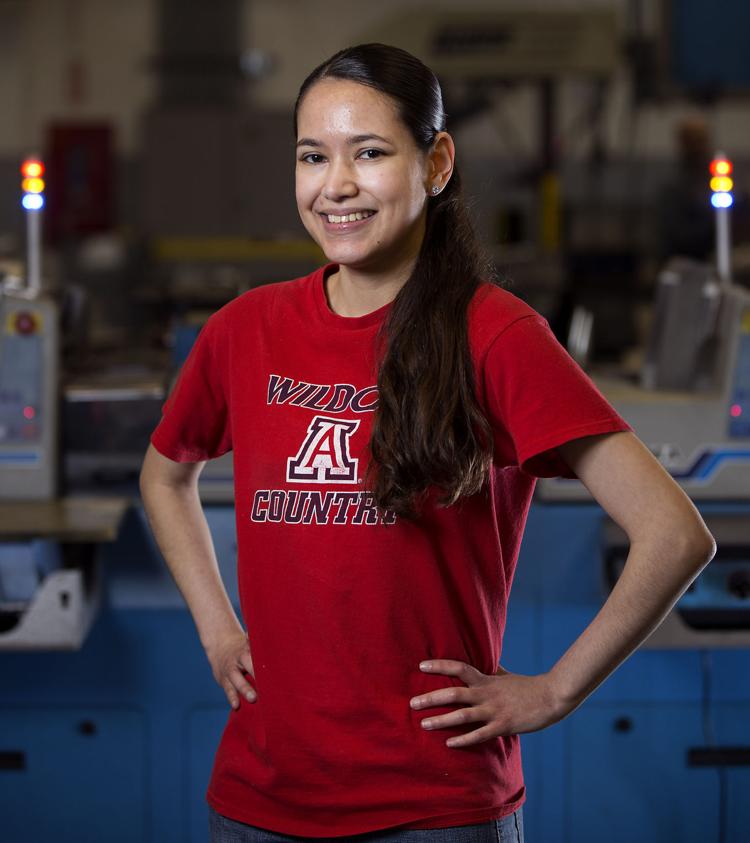 Arizona Daily Star press, packaging, transportation employees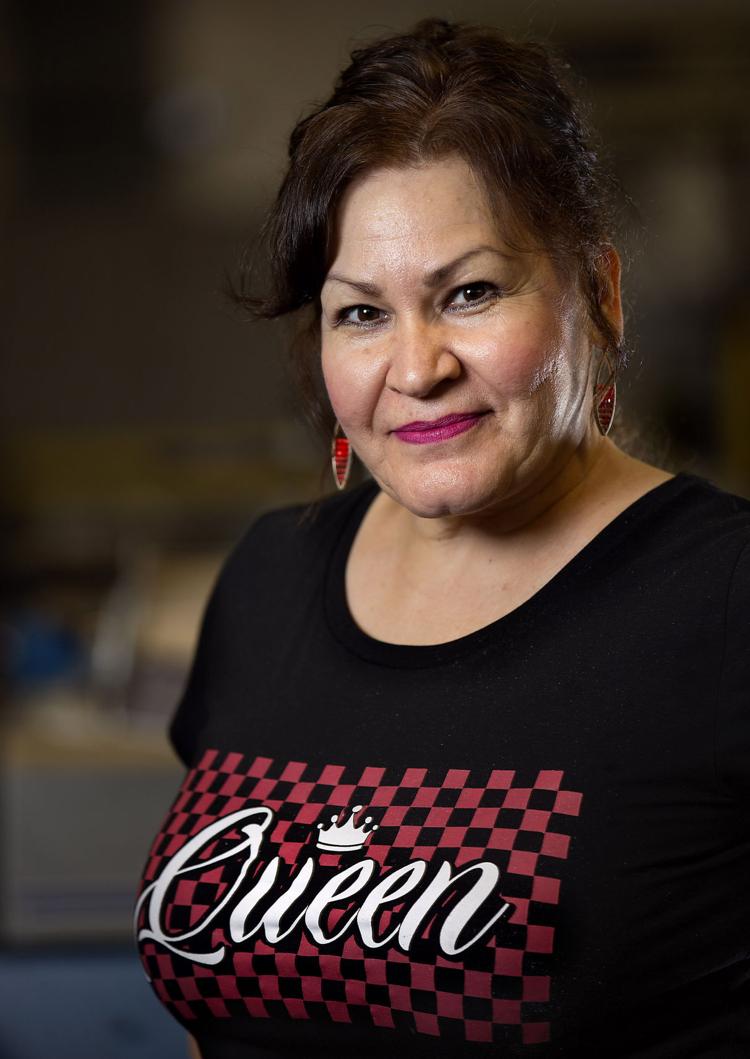 Arizona Daily Star press, packaging, transportation employees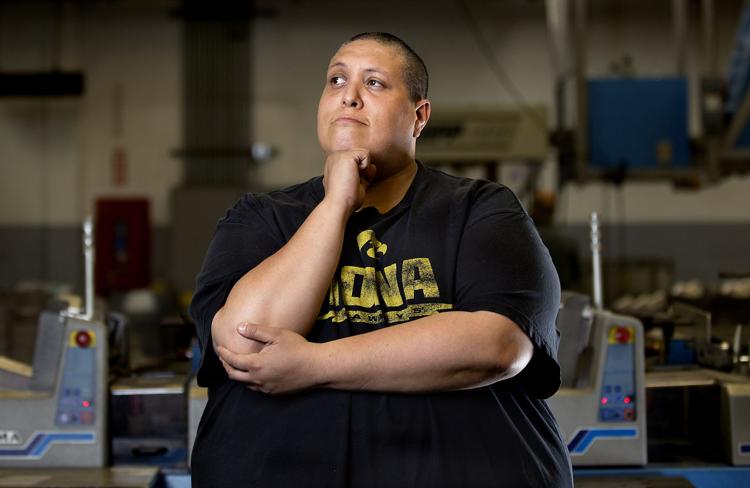 Arizona Daily Star press, packaging, transportation employees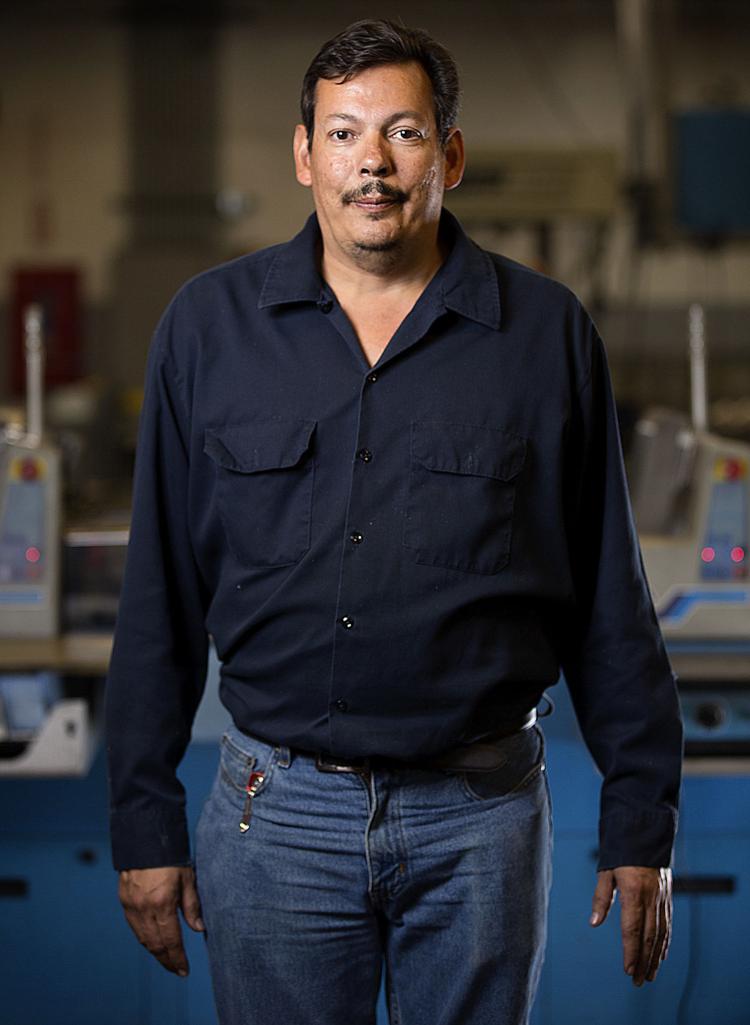 Arizona Daily Star press, packaging, transportation employees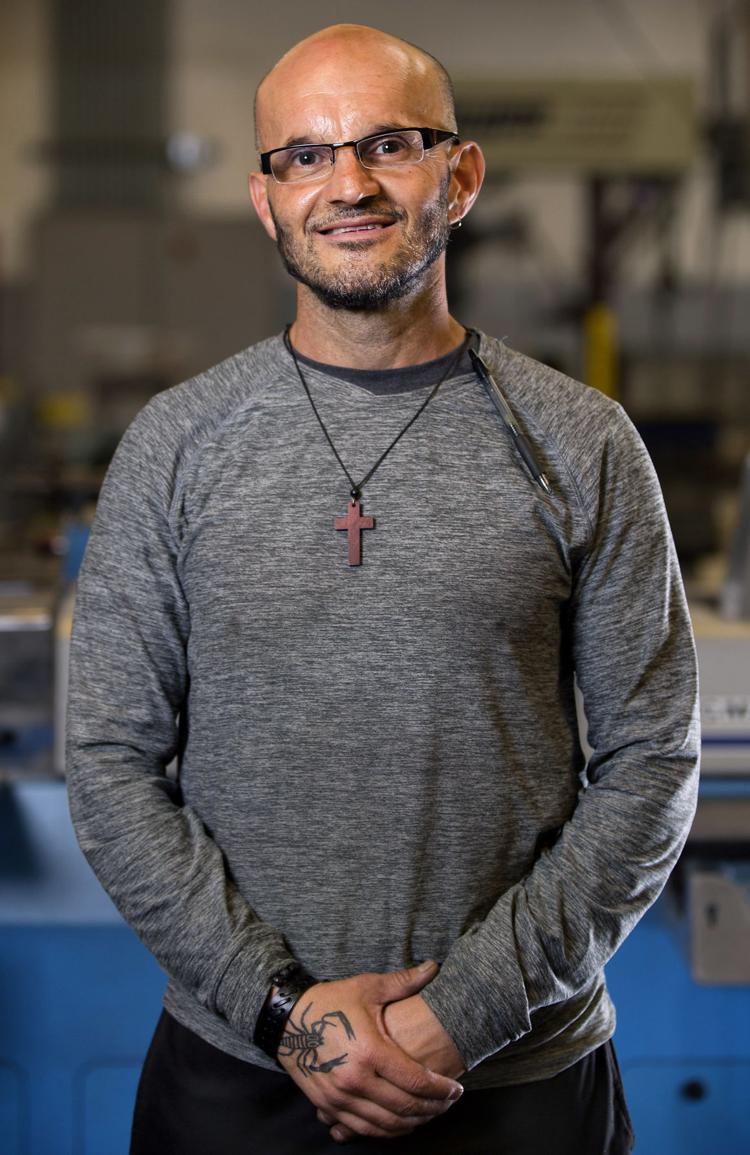 Arizona Daily Star press, packaging, transportation employees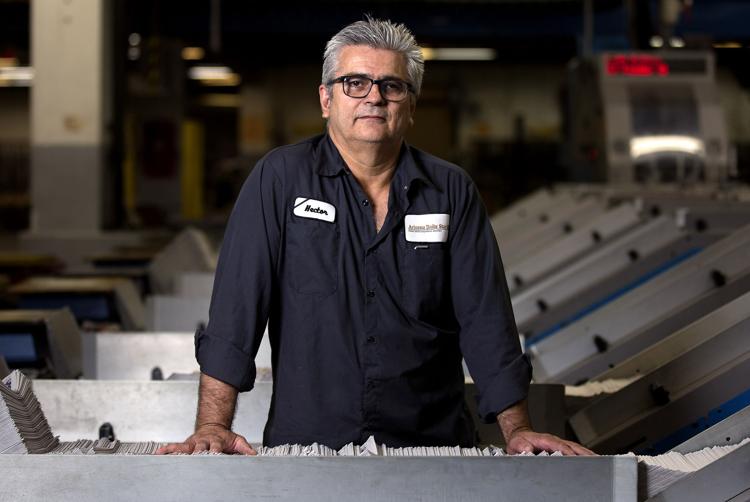 Arizona Daily Star press, packaging, transportation employees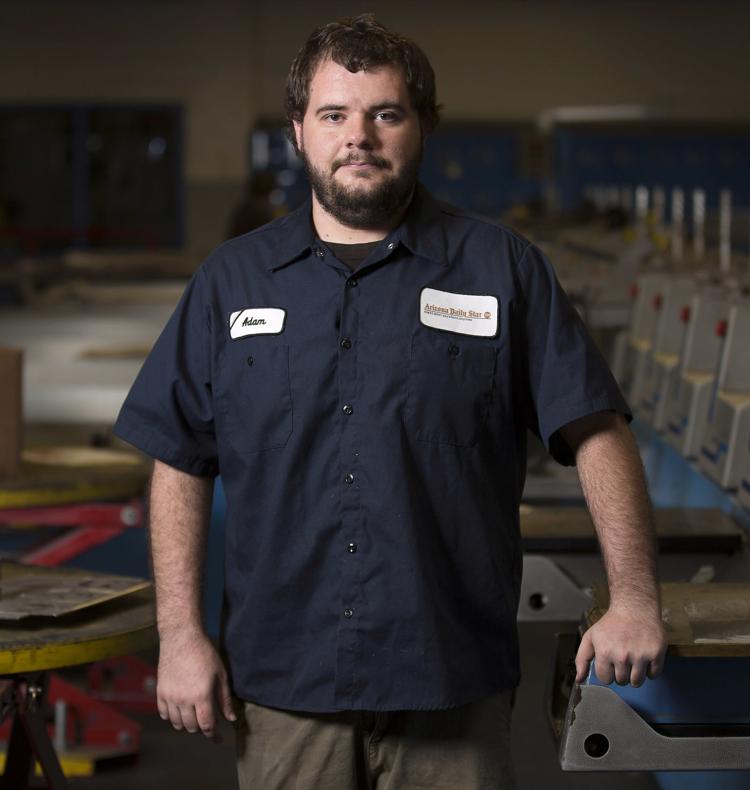 Arizona Daily Star press, packaging, transportation employees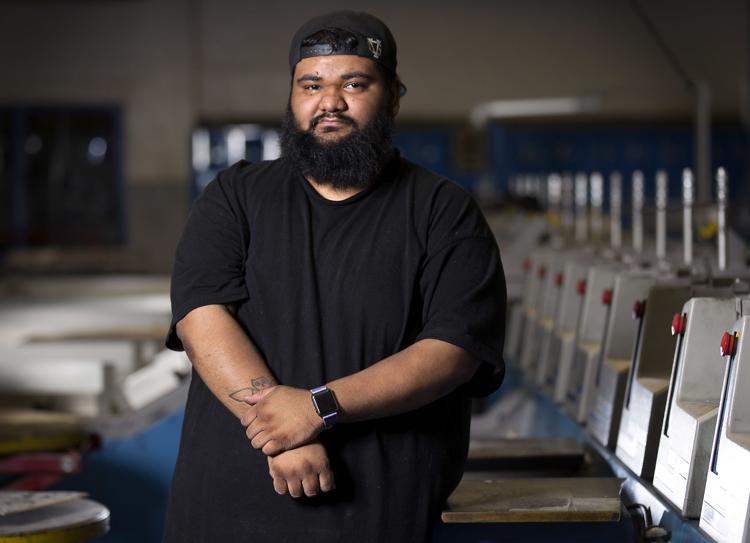 Arizona Daily Star press, packaging, transportation employees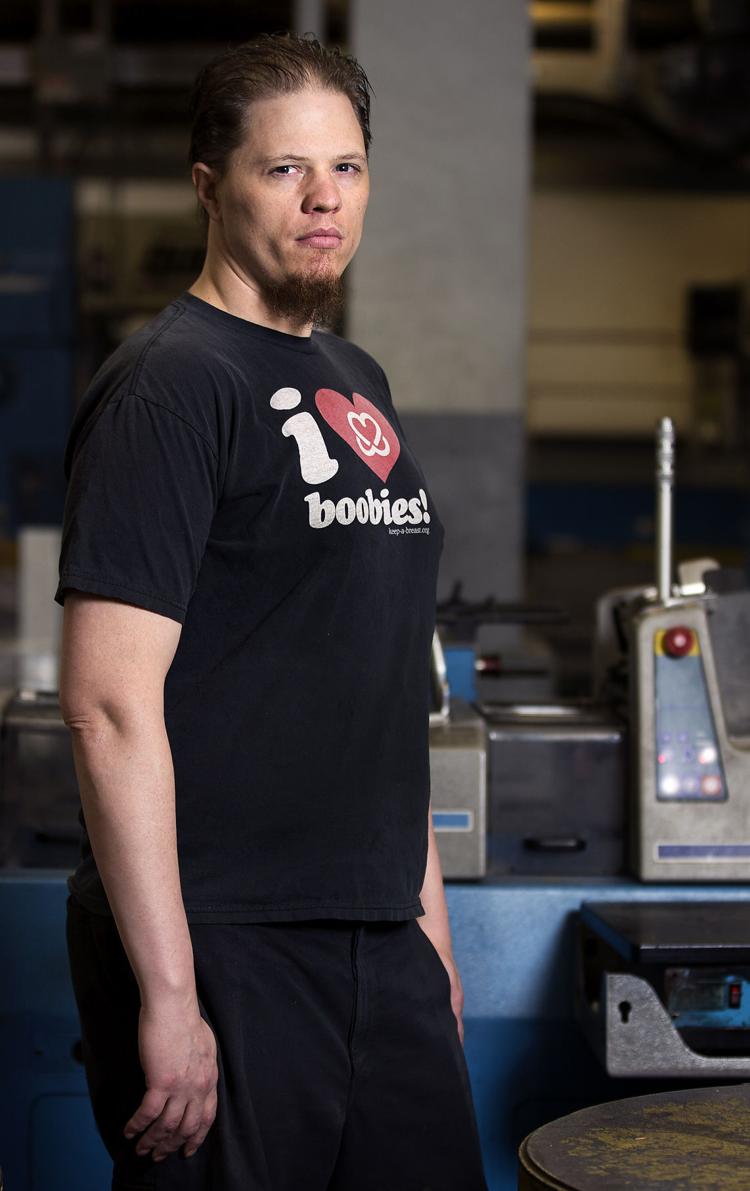 Arizona Daily Star press, packaging, transportation employees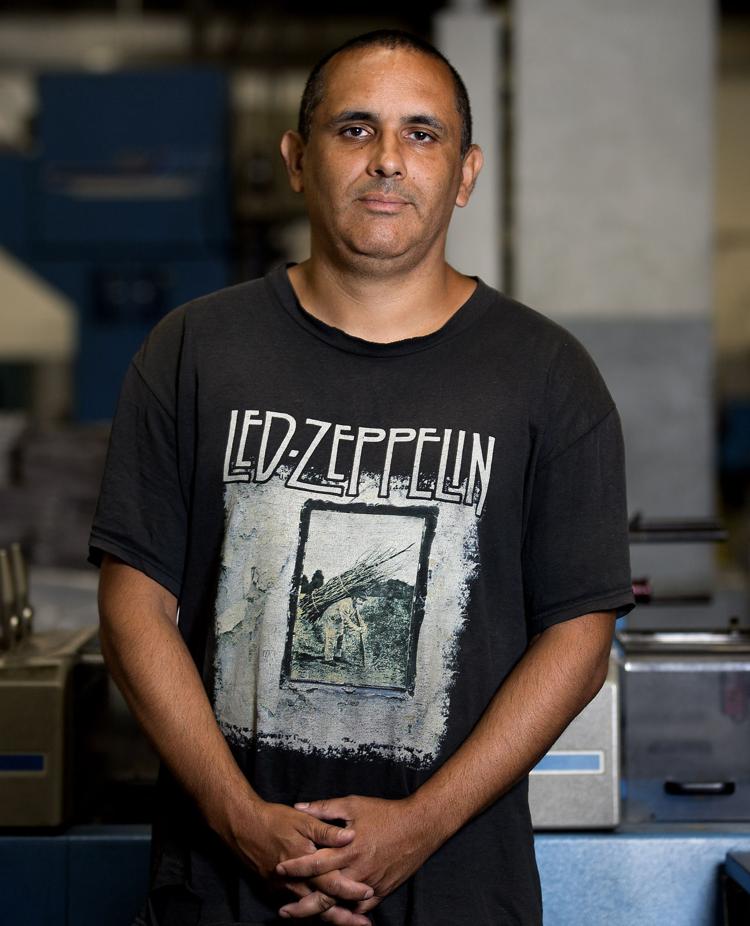 Arizona Daily Star press, packaging, transportation employees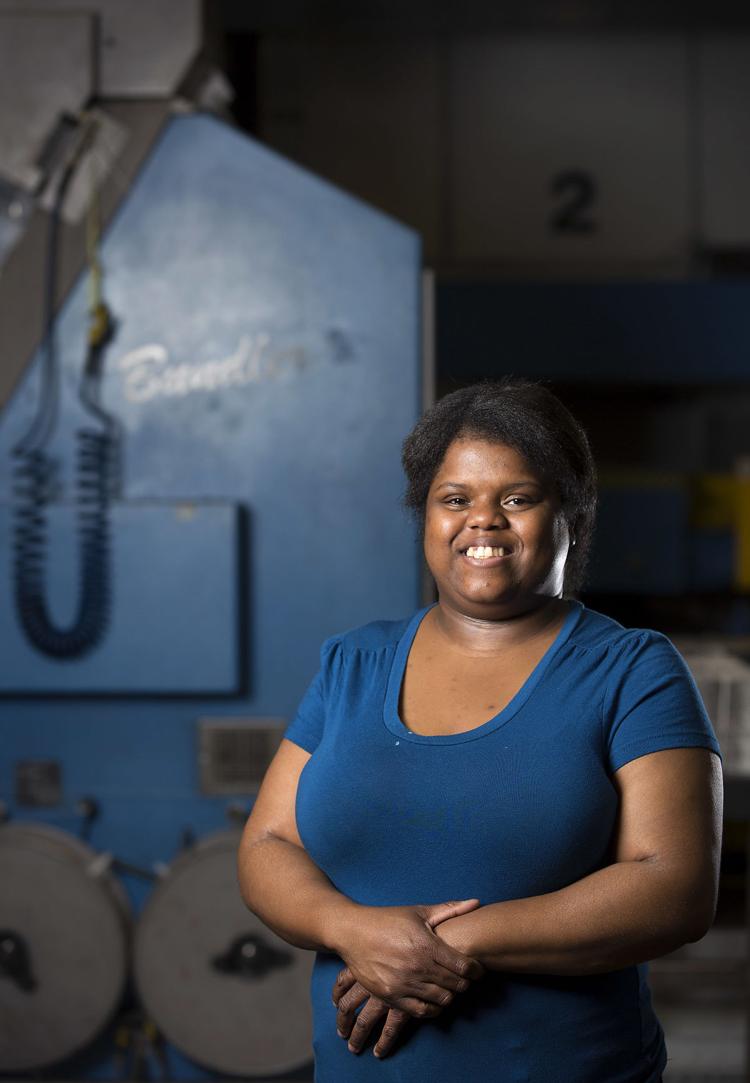 Arizona Daily Star press, packaging, transportation employees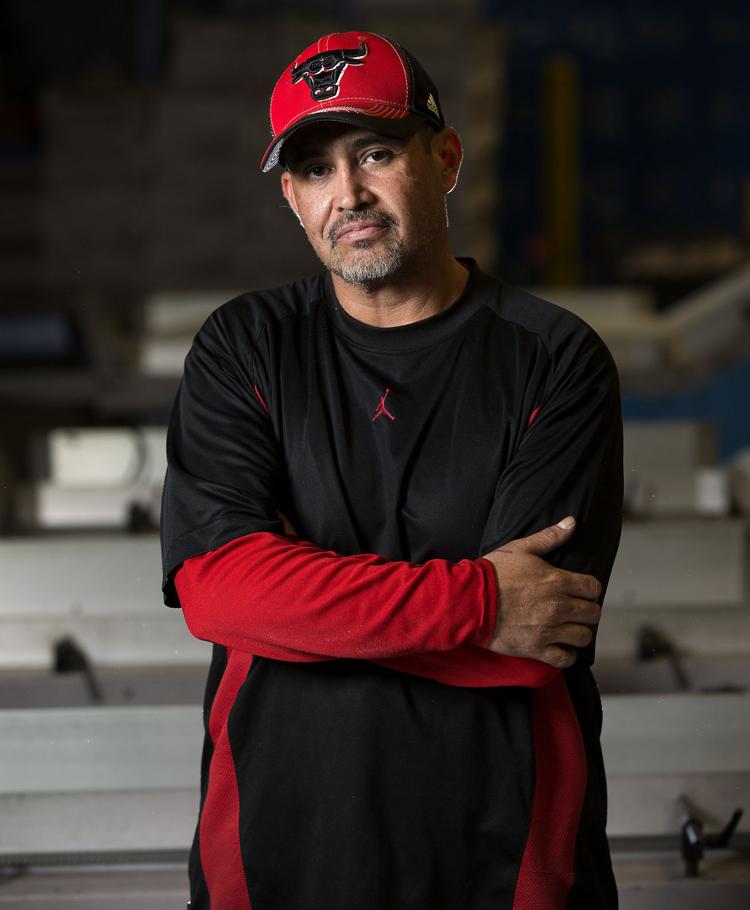 Arizona Daily Star press, packaging, transportation employees