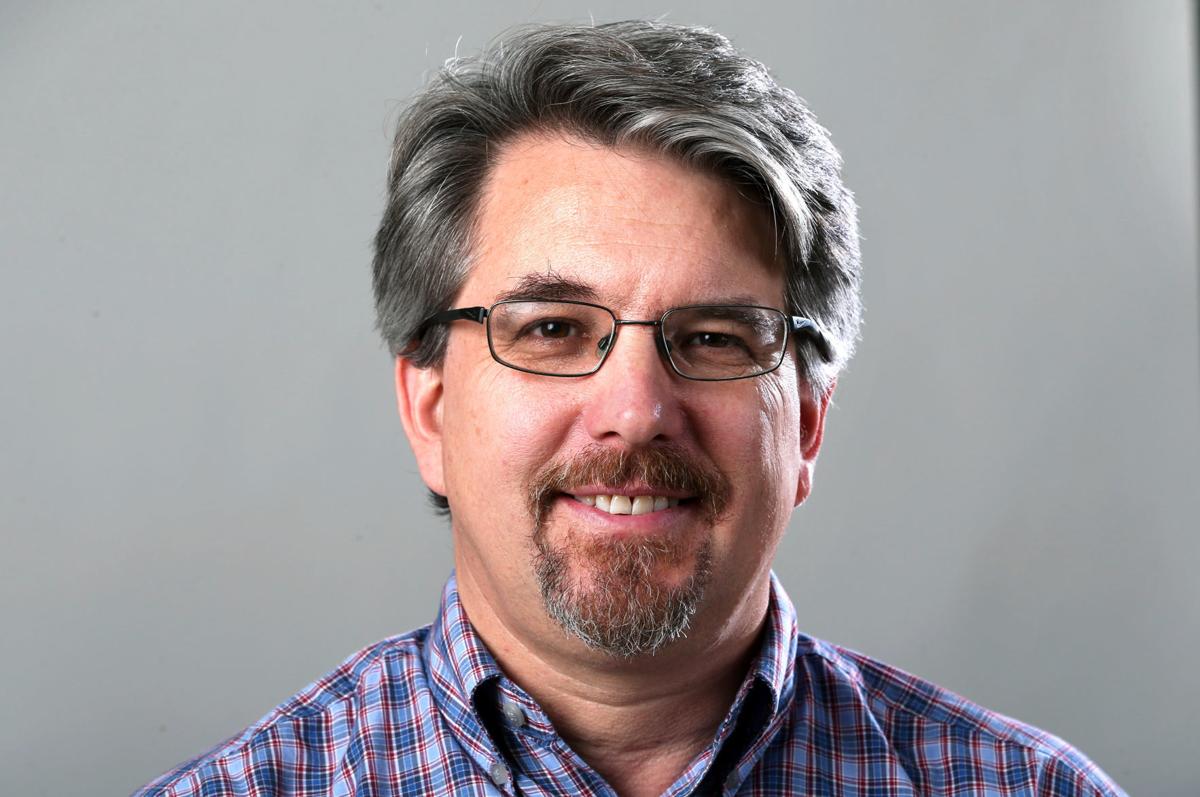 California attorney Michael Avenatti is a dubious character, no doubt.
And he may be an extortionist, a crime he was accused of this week.
But he isn't necessarily the dirtiest player in the new chapter of the college basketball scandal that opened this week. In fact, guilty or not, Avenatti could be a useful figure in deconstructing the corrupt system at the heart of big-money college athletics, at schools like the University of Arizona around the country.
It all depends on what Avenatti and his client really know, and whether anyone actually investigates it.
The outcome matters, especially here in Tucson. After being arrested Monday and released on bond, Avenatti tweeted an accusation Tuesday that former UA basketball player Deandre Ayton's mother received cash payments from the shoe company, Nike, that outfits the Arizona Wildcats teams.
A similar accusation has been made before, and denied, but now it is coming, according to ESPN, from Ayton's former AAU coach. Gary Franklin Sr. is Avenatti's client and recently lost a Nike contract.
These could be the wild accusations of a man, Avenatti, who is trapped and financially strapped. But it could also be that Avenatti knows something important, even if he used that knowledge in a criminal way. And it may be that Nike got very lucky if Avenatti misused information he received, because that swiftly transformed the multi-billion-dollar corporation from a possible perpetrator into a victim.
The details of the accusations against Avenatti, best known for representing porn actress Stormy Daniels in her suit against President Trump, were revealed in a charging document sworn to by FBI special agent Christopher Harper.
In it, Harper says Avenatti threatened to reveal damaging information about payments Nike surreptitiously made to high school basketball players or their families.
Avenatti, who was recorded in some conversations, demanded $1.5 million for his client and up to $25 million for himself and a fellow attorney — allegedly Mark Geragos — to conduct a putative "internal investigation" of Nike, the FBI agent said.
If they didn't agree to the payments, the agent wrote, Avenatti would have a press conference and reveal the accusations against Nike, hurting the company on the eve of the NCAA men's basketball tournament and the company's March 21 quarterly earnings report.
Avenatti allegedly told a Nike attorney, "I'll go take $10 billion off your client's market cap," referring to the total value of the company's shares, which was $131 billion Tuesday.
This was all evidence of extortion to prosecutors and the agent, who termed it a "threat to injure the reputation of a corporation."
But that's kind of funny when you think about it. Shoe companies have been under legal scrutiny since 2016 for splashing money around the allegedly amateur arena of big-time college athletics in order to ensure elite athletes end up wearing their gear. They've earned their reputation, such as it is.
Former Arizona assistant basketball coach Emmanuel "Book" Richardson pleaded guilty in January to accepting a bribe to steer athletes to a certain sports agent.
This month, former Adidas executive James Gatto and former Adidas consultant Merl Code were sentenced to prison for their roles in funneling payments to the families of basketball recruits.
Is it really such a stretch to think that Nike might be involved, too? Not really — Nike's Elite Youth Basketball League was served with a subpoena in 2017, ESPN reported. And consider this from Harper's sworn statement:
"According to Avenatti, Client-1 had evidence that one or more Nike employees had authorized and funded payments to the families of top high school basketball players and/or their families and attempted to conceal those payments, similar to conduct involving a rival company that had recently been the subject of a criminal investigation in this district. Avenatti identified three former high school players in particular, and indicated that his client was aware of payments to others as well."
It's an astonishing feat of incompetence if Avenatti took that damning, first-hand information about Nike and turned it into an indictment of himself. But Avenatti has also been accused of bankruptcy fraud and bank fraud, and of mishandling Daniels' case. His career is in shambles. So you can see how his type might have been tempted to use the information like a winning lottery ticket instead of a solid tip to the FBI.
As a result, Nike has been able to turn the agency that might be investigating it, the FBI, and have it instead investigate the people accusing the company.
That's a shame, because the various investigations into college athletics have revealed the corruption at its core: Players create billions of dollars in revenue but are prohibited from receiving it, except as tuition, meals and the like. It's an untenable situation that shoe companies have worked around by secretly passing money to elite players and their families.
All this needs to be exposed so that the big-time college athletic system can be revolutionized.
I'd love to see a system, as I've said before, in which the money-making sports are spun off from the universities as semi-pro entities, and the players can legally accept pay. They could be offered an education by the university but allowed to redeem the offer whenever they wish.
This would help take the money out of the dark zone where the shoe companies and people like Avenatti's client operate. But first, somebody has to check out whether this sketchy lawyer really had good information.
Get local news delivered to your inbox!
Subscribe to our Daily Headlines newsletter.