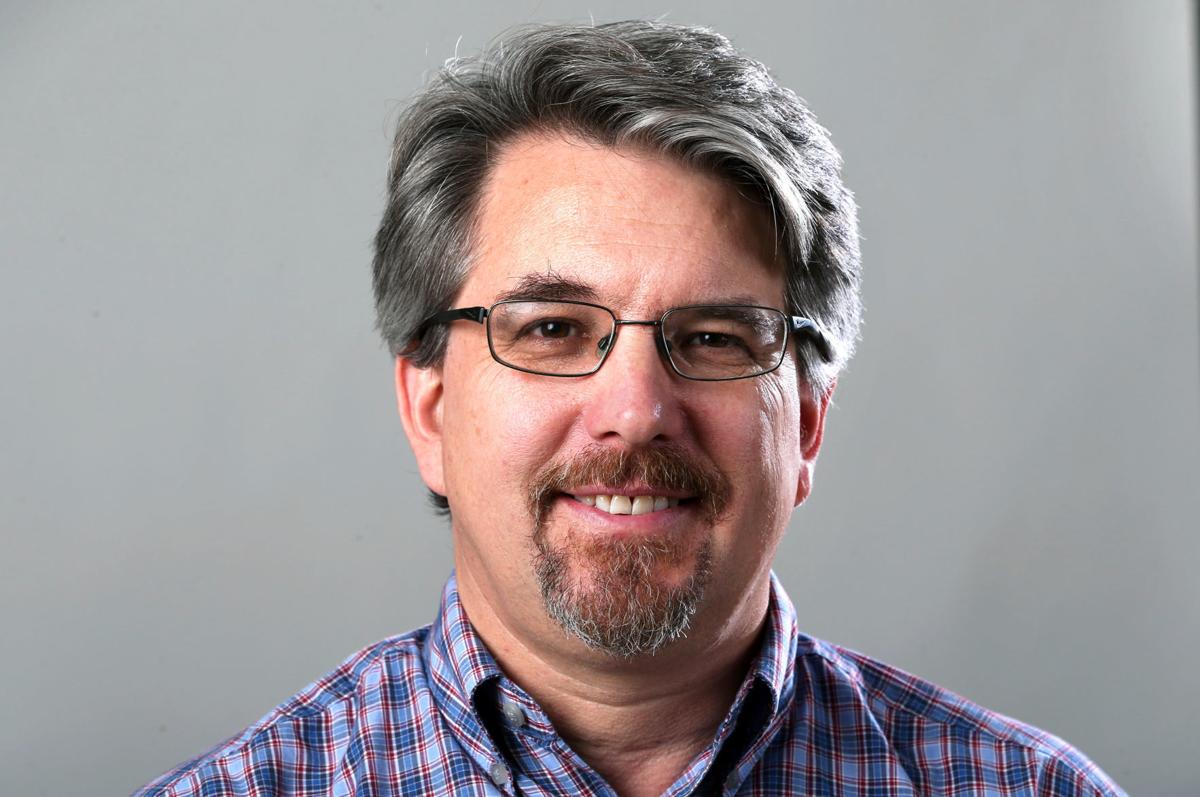 Operation Backslide paused for a moment Tuesday.
Tucson Electric Power and its sister company, UNS Electric, are asking the Arizona Corporation Commission for new rates that will make it even less affordable for residents and businesses to install rooftop solar panels.
New customers would receive less money for the power their solar panels produce in excess of what they consume. Under a proposed amendment, they could also have to pay a fee per kilowatt hour to cover TEP's cost of maintaining the grid. But the commission tabled the idea again Tuesday.
Nevertheless, it appears that in Arizona, the wave of rooftop-solar installations is diminishing, even as the country moves inevitably toward greater reliance on renewable energy.
Under the proposed new rates, it would likely take many new customers 10 years to recoup their investment from the installation of rooftop solar, said Louis Woofenden, an owner of Net Zero Solar LLC, a Tucson solar installer. And the proposed rates are only good for 10 years, so the future would be uncertain.
"Most folks who want to do a loan for their system aren't going to be able to make that pencil out at all," he told me on Monday, before Tuesday's commission meeting.
This proposal has reflected a change in attitude by TEP, he said.
"For many years they were less hostile than APS. What we've seen in the last 18 months is once APS settled their case, TEP kind of took over from the big brother up north."
That seems true about TEP's approach to rooftop solar, even though the company is working on a voluntary initiative to get 30 percent of its power from renewable sources by 2030.
TEP's effort is happening after other local and statewide utilities, such as Trico and Arizona Public Service, have won similar concessions from the commission. But more importantly, it is part of a broader, nationwide trend of resisting the inevitable broad transition to renewable energy, a backsliding process that is slowing our progress in moving away from fossil fuels nationwide.
This matters, of course, because fossil fuels, especially coal, pollute, and they're causing the climate to warm. Species are dying out, coastal areas are flooding, heat waves are killing.
But from the national to local levels, backsliding away from clean renewables and toward dirty fossil fuels has become policy. The Trump administration has floated a proposal to force operators of our energy grid to buy power from financially failing coal and nuclear plants in order to prop them up.
The memo spelling out the proposal, first reported by Bloomberg News, painted the idea as one of securing the energy grid from vulnerabilities. But of course it also would fulfill President Trump's commitment to protect coal miners and the coal industry, despite the harm it's causing all of us.
In Arizona, a similar effort is being made to save a coal plant that has used up its usefulness. The Navajo Generating Station, near Page, uses coal mined on the Navajo Reservation and has provided power for the Central Arizona Project for decades, but now it is scheduled to close next year.
Officials have been desperately trying to keep it from closing. To be fair, there are altruistic reasons for wanting to keep the plant open. The plant and mine employ hundreds of people on the Navajo Reservation and are the leading employer there. Losing the plant will hurt the area's economy badly.
However, as a coal plant, it is a polluter, a contributor to global warmig and is doomed, either now or later. Nevertheless, the Arizona Legislature passed a sales-tax exemption for coal purchased on the Navajo Reservation, in an attempt to make the plant more attractive to a potential buyer. And the Interior Department weighed in when the Central Arizona Water Conservation District, which operates the CAP, was considering switching power suppliers.
An assistant secretary of the interior wrote a letter to the district insisting the CAP had some legal obligation to continue buying power from the Navajo Generating Station. The board ignored that and agreed to buy its power from the Salt River Project and a solar plant.
Notoriously, the state's largest utility, Arizona Public Service, has led the way in fighting rooftop solar and fighting requirements for the utilities to use more renewable energy. The company is now engaged in a scorched-earth campaign to stop the Clean Energy for a Healthy Arizona initiative, which would require Arizona utilities to get half their energy from wind and solar by 2030, to make the ballot.
APS and TEP were both slapped down in March by the Arizona Corporation Commission for making insufficient efforts to integrate renewables into their energy plan.
But in this greater context, TEP is not an especially bad actor. It has moved away from burning coal and is bringing on renewable energy relatively quickly. It's building 100 megawatts of new solar production, and 30 of battery storage, south of Tucson. It's bringing on another 100 megawatts of wind power from a farm in New Mexico. And it has put out a request for proposals on another 100-150 megawatts of wind power.
On its own, it is trying to reach 30 percent renewables by 2030.
But TEP wants that conversion to occur on its own terms, in a way that keeps the utility in charge of providing the power, not property owners putting their own power plants on their roofs.
Holding back change takes effort, though. That's why you see Operation Backslide working at all levels, from the federal and state effort to keep coal plants open to the local effort to make rooftop solar harder to install.
This column has been edited to clarify Louis Woofenden's comments on the time it takes customers to reap a financial reward from installing rooftop solar.