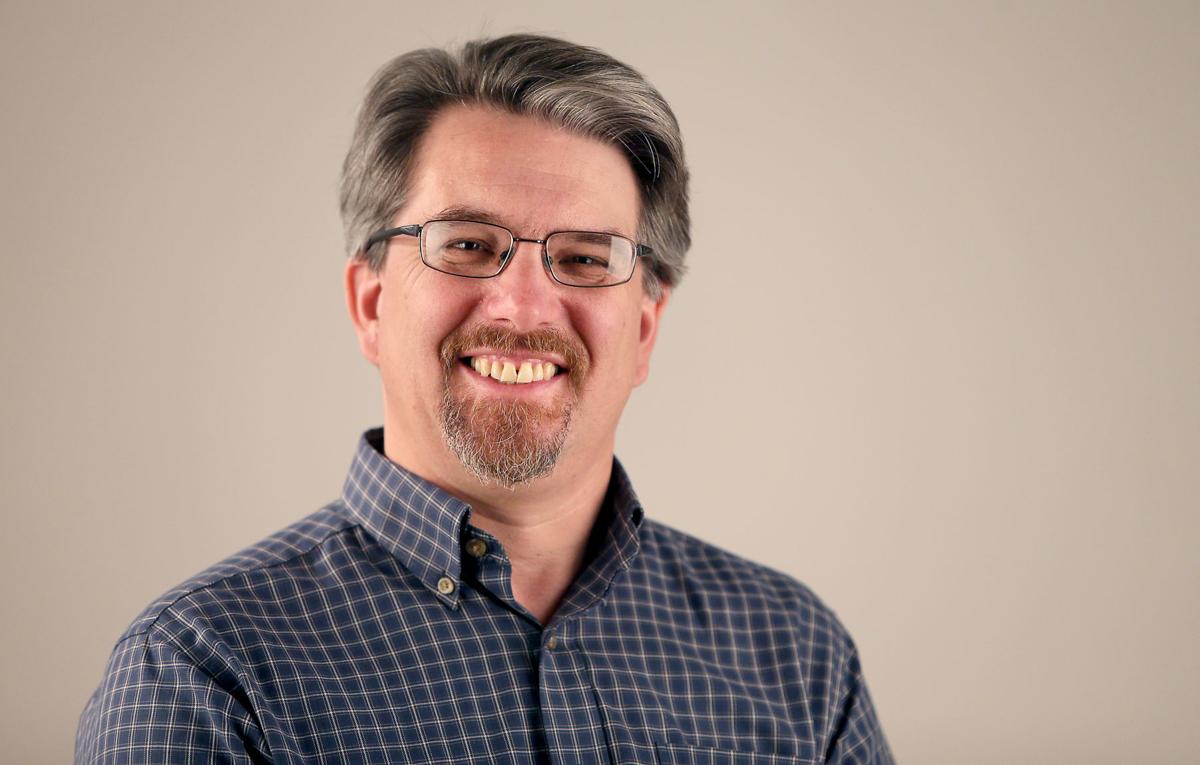 The Notorious 269th would never have indicted a ham sandwich.
You may have heard that saying: If prosecutors want to, they could get a grand jury to indict a ham sandwich. It's a knock on how much control prosecutors hold over the grand juries to whom they give evidence for possible indictments.
The 269th Pima County Grand Jury could not be controlled like that.
That 16-member grand jury met from July to October last year, one of two county grand juries meeting twice a week in Tucson at the time. But this one was led by a criminal-defense attorney and populated by freethinkers who took to heart their role as "conscience of the community."
They went so far as to decline to indict people even though there was enough evidence to show probable cause, foreman Natman Schaye and others told me. That, in essence, is grand-jury nullification — not carrying out the law because, in the jury's opinion, it is unjust.
"There were cases where we felt like, maybe there's probable cause, but this is not something that we believe should result in a felony," Schaye said.
Rick Myers, a well-known Tucsonan who is a member of the Arizona Board of Regents, also was on the Notorious 269th. What bothered him was the many cases of small quantities of drugs that were charged as Class 4 felonies, as state law dictates. He said he began making a distinction between what's actually a "crime" and what's "breaking the law."
The reason, another grand juror, Jodi Kautz, said was: They were presented with possession cases involving drug amounts as tiny as 2/100th of a gram, a trace amount.
"We left every day frustrated, and frustrated for society," Myers said. "There's a whole lot of people getting charged for things that are not hurting other people."
As a grand juror, he said, "You want to not just be a rubber stamp. You want to do what's right."
Grand juries have their roots in 12th-century England, but in early America took on more of a judicial role — that of a body of citizens standing between the government and a person accused of a crime. The grand jury eventually came to stand as a check, ensuring the government had enough evidence to pursue a criminal case .
In much of the 20th century, grand juries' operations tended to be well-known and widely reported. On Dec. 30, 1958, for example, the Arizona Daily Star reported on the top of the front page, "Sessions Begun As Pima Grand Jury Organizes."
"Pima County yesterday impaneled its first grand jury since 1951 after four attempts to qualify a minimum of 16 jurors," the story began. It went on to name all the members of the grand jury, their addresses and professions, and give the names and excuses of those who were dismissed.
The system doesn't operate like that anymore. The grand jurors' names are kept quiet, unless they speak about their service later, as four members of the 269th grand jury did to me.
Prosecutors run the grand-jury sessions efficiently in secure locations behind metal detectors and locked doors. They bring proposed indictments to the jurors and call police officers as witnesses, without a defendant or a defense attorney present. The grand jurors, though, make the ultimate decision as to whether to indict, and on what charges.
Grand juries are especially prevalent in Pima County, where more than 90 percent of the felony cases brought by the County Attorney's Office go through a grand jury. The other main alternative is a preliminary hearing, where the defendant, a defense attorney and a judge are present and witnesses are called to testify , questioned not just by the prosecutor but by the defense attorney.
Our prosecutors prefer the grand jury. Not only is it cheaper and quicker, but they largely control the process. Also, it's simply the local tradition, Pima County Attorney Barbara LaWall told me.
"Ever since I came into the office, and I've been here 40 years, we've used the grand jury. It's just the means by which we file felony cases," she said.
The system is totally different in the Phoenix area, said Amanda Jacinto, a spokeswoman for the Maricopa County Attorney's Office.
"In Maricopa County, we utilize a process where the majority of our cases are filed via Direct Complaint, which gives us a chance to confer with Defendants/Defense Attorneys as part of an early resolution process," she wrote me in an email. "We typically use this as an opportunity to offer diversion and deferred prosecution before a finding of probable cause and formally filing a case."
Like every Pima County grand jury, the Notorious 269th got five days of tedious training before it started hearing cases.
"Orientation was reading statutes out of a book for five days," grand juror Bill Haramija told me. It was brutal.
But they had the unusual resource of an expert in criminal law among their number. They took advantage by electing Schaye the foreman. You can imagine how that might have chafed some prosecutors or law officers, who are the principal witnesses called. Haramija told me later that he heard they were referred to by the "Notorious" nickname.
Schaye's day job is as an attorney working for the Arizona Capital Representation Project, a nonprofit that provides legal services to indigent defendants facing the death penalty. In his long career as a defense attorney, he's read numerous grand-jury transcripts — that's one of the first steps in the defense of a criminal case. But he'd never seen the proceedings from the inside.
"There's rarely questions from grand jurors," he said. "That wasn't the case with our grand jury."
Haramija, 50, told me he thought the grand jury wasted time for the first month or two, asking too many questions, as if they were trying to determine guilt or innocence instead of simply whether there was enough evidence to show probable cause and file charges. A prosecutor asked them to speed up.
Later, prosecutors questioned whether Schaye pushed the jury to reject charges, an allegation that offended fellow grand juror Jodi Kautz.
"He didn't push the grand jury one way or another," she said. "It wasn't just him. It was all of us."
Deputy County Attorney Malena Acosta, who runs the grand juries, and Thomas Weaver, the chief criminal deputy, told me the number of drug cases is a function of the number of arrests by police.
"We respond to what comes through the door," Weaver said. "If we're getting more cases presented to us, then there will be more cases charged."
He also noted that a significant proportion, maybe half, of the cases brought to them are never brought to a grand jury, because of problems with the cases. And it's not as if the prosecutors have a choice on how to charge the possession cases involving any drug except marijuana. Meth, cocaine, heroin — whatever someone has, and however much, that will earn them a class 4 felony. Marijuana possession can be treated as a misdemeanor.
LaWall explained her thinking on charging decisions: "If police officers bring us cases, and the evidence is there, we make our decisions based on legal reasoning. If the evidence proves a crime was committed, we have an ethical obligation to follow the law."
She also noted that her office has created various programs that are alternatives to prison for drug offenders, but they occur after they are convicted, so they'd have to be charged to take part.
As to the grand jurors' decision to reject some cases with adequate evidence, Acosta said that really isn't their place. They take an oath to follow the law before taking their seats, she said.
"If somebody has a particular agenda, I suppose they can go to the Legislature and say, 'We don't like this law, maybe you should change it.' But the grand jury isn't the place for that kind of activity," she said.
Joel Feinman was happy to hear of grand jurors exercising their usually unused muscles. The Pima County public defender has been compiling data on the steadily growing number of felony cases and drug prosecutions in an effort to reduce jail stays and prison sentences.
His most stunning discovery concerned the amount of drugs possessed by those charged in the 725 felony drug cases his office has received in the last five months. The median amount in all those cases, he said, was 0.496 of a gram.
"Felony filings are at an all-time high, felony drug filings are at an all-time high — and are a plurality of the cases — and the median amount is half a sugar packet," he said.
That's what bothered some of the grand jurors of the Notorious 269th.
"The drugs are the ones that bug me," said Myers, the regent. "I feel like we have a puritanical view of even a minuscule amount of drugs."
Said Schaye: "It's tremendously frustrating. We put far too many people in prison, and it does no good."
But the broader experience of being on a grand jury was actually quite rewarding, according to all four of those I interviewed.
"It was actually really amazing," Kautz said. "I loved our jury, because we would discuss these issues."
"We all took it extremely seriously, because these are people's lives. A felony really screws you over."