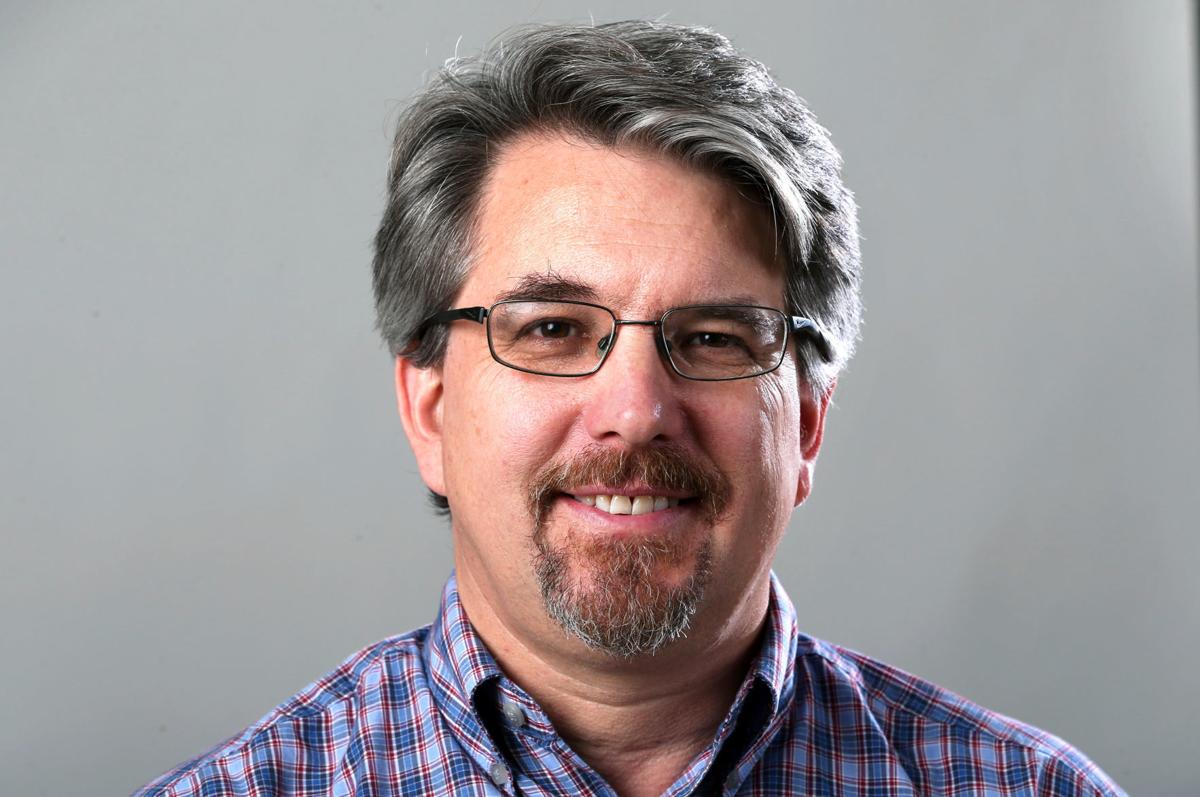 It was another of Sen. Jeff Flake's harangues, but the timing and setting of this week's version were especially appropriate.
On Wednesday, Flake delivered a graduation speech at Harvard Law School. It happened to take place three days after President Trump said "I hereby demand" that the Justice Department conduct an investigation for him — a power that presidents are normally not afforded.
Flake used the opportunity to lambaste both the president's debasement of the White House and the congressional response to him, which he called "supine."
"This is what it looks like when you stress-test all of the institutions that undergird our constitutional democracy, at the same time," the Arizona Republican said. "You could say that we are witnesses to history, and if it were possible to divorce ourselves from the obvious tragedy of this debacle, I suppose that might even be interesting, from an academic perspective, the way some rare diseases are interesting to medical researchers."
I have been a critic of Flake since his decision not to run for re-election, not because I disagree with him, but because I agree with him and want his actions to match the strength of his words. Nonetheless, he was admirably topical when he went on like this Wednesday:
"How did we arrive at a moment of such peril — wherein a president of the United States publicly threatens — on "Fox & Friends," historians will note — to interfere in the administration of justice, and seems to think that the office confers on him the ability to decide who and what gets investigated, and who and what does not?
"And just this week, the president — offering an outlandish rationale — ordered an investigation into the investigation of the Russian attack on our electoral process — not to defend the country against further attacks, mind you, but to defend himself. Obviously, ordering investigations is not a legitimate use of presidential power."
The president's actions this week are deeply worrisome because they represent a turning of the government's law-enforcement apparatus to his individual benefit. If you didn't think so after he ordered an investigation on his own behalf, you might think so after he sent his chief of staff and White House counsel to a classified briefing by the FBI and Department of Justice for members of the House Intelligence committee Thursday.
As the president pushes the boundaries of his power, Flake is at least there to remind us of this slippage as it's happening, even if he doesn't often use the leverage of his vote to counter it.
"The rule of law is an elemental value, a value that preceded and gave rise to our Constitution," he said. "It is not an ideology subject to the pendulum swings of politics, or something to be given a thumbs-up or thumbs-down in a call-in to your favorite morning show. It is the basis of our system of self-governance. America without the rule of law is no longer America."
Steyer pushing youth vote
In my column Wednesday about the clean-energy initiative, I left on the cutting-room floor one interesting aspect of Tom Steyer's efforts in Arizona.
While he seems to be all about solar power, in good measure Steyer's effort here is really about getting out the youth vote to help Democrats. When I interviewed him Saturday in Tucson, Steyer emphasized NextGen Rising, an effort to mobilize young voters that is part of his group NextGen America.
Arizona is one of 11 states where NextGen Rising is contacting young voters on campuses, online and going door to door. It aims to help progressives win elections.
"People think it's too difficult, too expensive, therefore they don't try and they don't succeed," the California billionaire said. "We know that statistically if we have a conversation with someone under 35, they have twice as high a likelihood of voting. It literally doubles the chance that they'll vote."
The clean-energy initiative is part of that plan. If it makes the ballot, it will likely bring out some young voters desperate to support a measure they think could help curtail global warming. And even if the measure fails, it could help Democrats win. At least that's the thinking.
Garcia, Farley share endorsement
At 4:42 p.m. Tuesday, state Sen. Steve Farley, a Democratic candidate for governor, tweeted that he was "So proud to receive the endorsement of @AFSCME today."
Two hours later, Farley's main opponent in the primary, David Garcia, tweeted, "It's an honor to have the endorsement of @AFSCME."
Huh? Was it some mistake?
No mistake, the American Federation of State, County and Municipal Employees confirmed later. Its political action committee interviewed both candidates twice, along with contender Kelly Fryer, and couldn't decide between Garcia and Farley.
"We were going back and forth between the two of them," Phoenix AFSCME leader Frank Piccioli told me. "Both of them said everything perfect. We were left with a decision of how you choose between the two of them when they both seem so strong."
So they decided not to choose at all.
Petitions go missing
Like a lot of candidates, Mark Robert Gordon, who is running for secretary of state, left some petitions at the Pima County Democratic Party headquarters in Tucson for people to casually sign as they pass through for meetings and other get-togethers.
But Gordon's disappeared on May 10. Someone stopped in to say they were picking up petitions for the campaign, and a volunteer handed them over, said executive director Heath Butrum. The campaign has not been able to figure out who it was and suspects they were wrongly taken.
The campaign is unsure how many petitions disappeared. It was all the sheets signed between October 2017 and May 2018, said campaign manager Mark Leeper.
"Nobody related to our campaign, let alone anybody authorized to pick up signatures, picked them up," he said.
Butrum said the party has changed policies and now requires that each campaign leaving petitions assign somebody specific to pick them up, and that ID is required before the campaign representative leaves with the petitions.