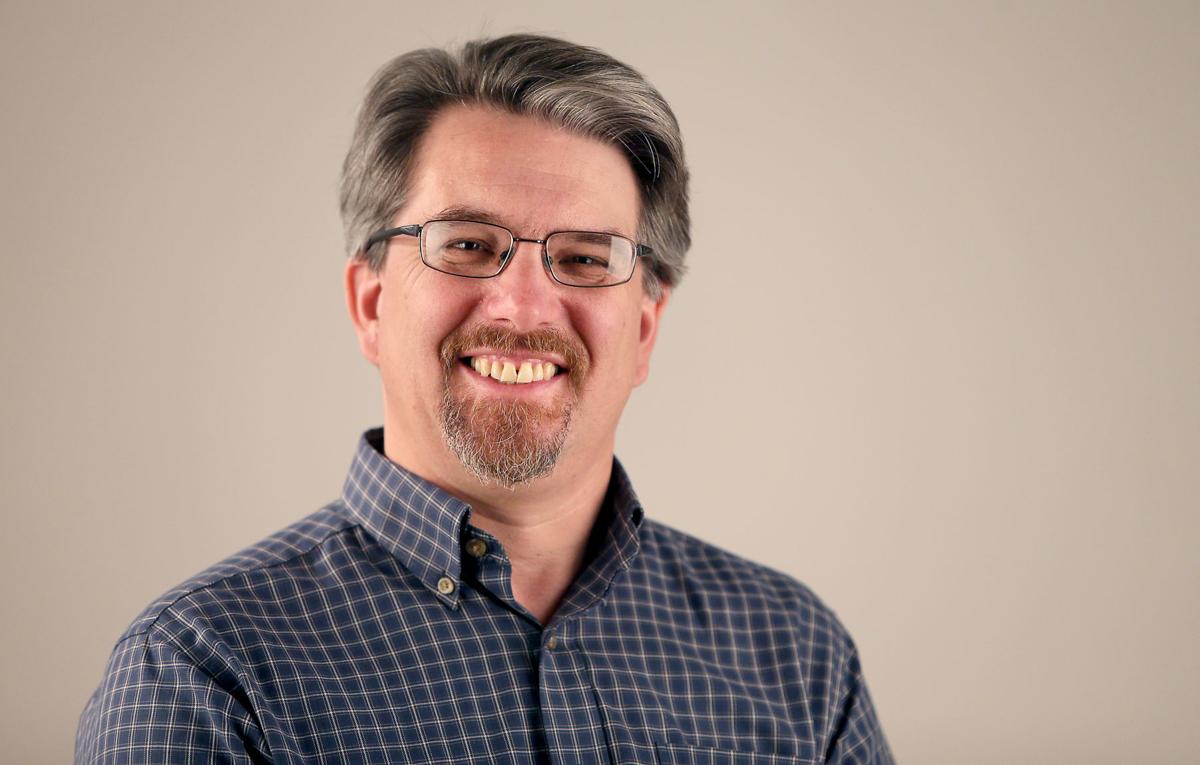 You know who is building a really strong argument against the re-election of Sen. Jeff Flake?
Our junior senator, a Republican, made a splash over the last week by coming out with a seemingly daring denunciation of Republican behavior under President Trump, in interviews and in excerpts of his new book, called "Conscience of A Conservative." His pearl-clutching impressed national pundits like the gullible centrist Republican at the New York Times, David Brooks.
But Flake also laid the foundation for an argument that can be made against him from the right and the left in 2018. The argument will be that Flake is all talk and no action. And it will likely be used by conservative Republicans challenging him in the primary election, then adapted and reused by Democrats challenging him in the general.
Many Republicans scoff at Flake's attempt at molding a conservative image for himself the year before the election. I exchanged Facebook messages Thursday with Lori Hack, a Ted Cruz supporter who became infamous in Republican circles as a delegate to last year's national convention who refused to vote for Trump. The state GOP chair, Robert Graham, replaced her as a delegate.
Hack, of course, has problems with Trump, as Flake does. But she actually did something about it and suffered for it by losing her credentials to attend the Republican National Convention. She has a problem with Flake, too —that he talks about himself as a conservative while taking sides too often with Democrats. She pointed to his support for President Obama's normalization of relations with Cuba and his support for comprehensive immigration reform as two examples.
Looking at Flake from the left, as I do, the contradiction between words and deeds jumped out especially last week. In an excerpt of his book published in Politico, Flake criticized Republican members of Congress for looking the other way during the predictable instability of Trump's presidency.
"To carry on in the spring of 2017 as if what was happening was anything approaching normalcy required a determined suspension of critical faculties. And tremendous powers of denial."
What's hard to fathom is that Flake had written those words before he voted for the so-called "skinny repeal" of the Affordable Care Act. That bill was a precise repudiation of the principles of good government that Flake is arguing for in his book and media tour.
To recap, the skinny repeal was a last-gasp effort to get something done on health care. It was worked out in private by a small group of Republican senators. Up until the few hours before they were to vote on the bill, the senators had not even seen the bill. There had been no public debate. Senators were expected to vote for it with the expectation that it would then not be approved in the House and instead be converted into a new health-care bill in a House-Senate conference committee.
It was the apex of bad government in service of the Trump agenda, and Flake went with it. Amazingly, he did so while he was preparing to launch a critique of just this sort of behavior.
The issue of Flake's talk vs. Flake's action — he built that.
McCain's surprise vote
Those of you who only see the paper version of the Star missed my re-write of last Friday's column on John McCain. As you might remember, I criticized McCain's willingness to consider the "skinny repeal" even after assailing the sort of closed process that led to it in an earlier speech.
Then he went ahead and surprised me by voting against it, in dramatic fashion, killing that bill. So, after the paper went to bed last Thursday, I did a major re-write, which you can find online at tucson.com by searching under the headline, "McCain sticks with principles in 'no' vote".
Miller gets appointee
A mundane agenda item released pent-up anger on the dais at the Pima County Board of Supervisors meeting Tuesday.
It was just an appointment to the county's Transportation Advisory Committee. But board chair Sharon Bronson assailed Supervisor Ally Miller's appointee — radio host Chris DeSimone. That's because DeSimone, host of the Wake Up Tucson show on KVOI, 1030-AM, regularly attacks supervisors, county staff and others in ways Bronson considers beyond the pale.
For more than a year, Bronson said, DeSimone referred to Transportation Director Priscilla Cornelio by a "horrible, vulgar name." The name he used was "Cornholio." But more than that, Bronson said, DeSimone has repeatedly invented claims of corruption and even extortion on the part of county officials.
"He routinely makes up information about the county and disseminates it as facts to his listeners," Bronson said. "His attacks know no boundaries. They can't be dismissed as mere criticism of public policy. This is mockery, ridicule and personal attacks. It goes well beyond what anyone would consider civil or responsible, let alone fair."
Miller responded forcefully, pointing out that she and the other supervisors routinely approve each others' appointees to commissions and boards, even though she may not like the other appointees.
"I have never interfered with anyone's nominations here," she said. "I am a duly elected Board of Supervisors member. If you vote this down, you are disenfranchising the voters of District 1."
Miller added, "We've got to have a diversity of opinion instead of the continued groupthink that has been going on over 20 years."
It was an interesting point — accurate, yes. But it's also true that DeSimone represents an alternative form of groupthink as much as a fresh perspective.
Things got serious for a minute when Miller said that if the other supervisors shoot down her nomination "you're going to regret it." But the supervisors eventually did the right thing by approving the nomination unanimously anyway.