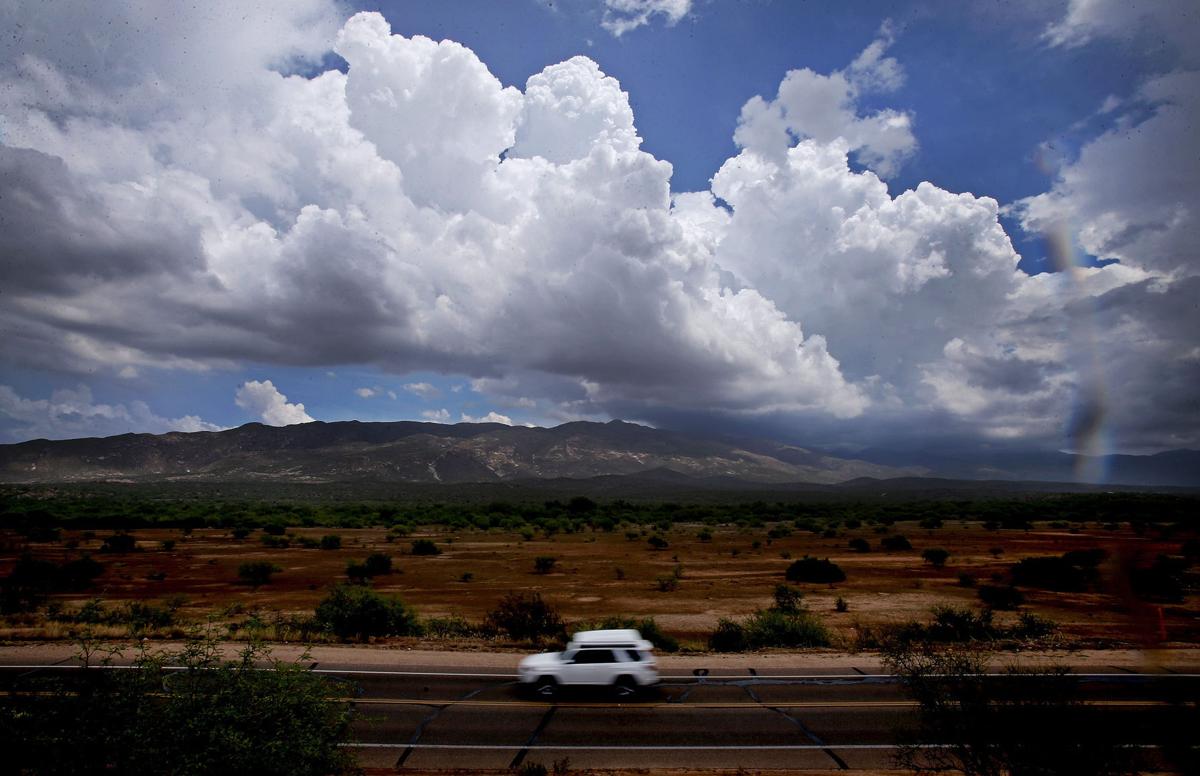 An election occurred quietly in mid-August that had 100 percent turnout and will reshape a piece of the Tucson area's landscape.
It was the election to approve a community facilities district for part of Diamond Ventures' Rocking K development on the southeast side, near Saguaro National Park.
The Pima County Board of Supervisors approved the formation of the district in January, which made last month's election a formality.
The trustee representing the owner of the property cast the only vote, and voted yes.
It was a resounding 1-0 victory.
What that means is that the developers will be able to pay themselves back for building public streets in the project by charging an additional property tax to the eventual home buyers.
In essence, it's a way of paying for a project's infrastructure when other financing options are unavailable. And, truth be told, the same people who would pay for the roads and such will end up paying for them anyway — the home buyers. But the sellers will be able to charge a little less up front for the houses than they would if the cost of the roads were already incorporated.
There are some other problems with community facilities districts, too. One is that it is a taxpayer crutch for private developers who can't fund their projects other ways. The financing is tax-free because the bonds are issued by a government entity.
Another issue: The eventual owners of the properties are obligated to pay a sort of double-taxation. They pay regular property taxes like everybody else, and they pay the taxes for the roads, sewers and parks built in their neighborhoods. But then, when it's time to vote, they don't have a vote for the entire community facilities board, because it is just the Board of Supervisors. They can only vote for their one representative.
There are safeguards built into the law so that prospective homebuyers are told of the extra taxes, the projects are built to standard, debt is issued within a reasonable amount of time, and taxpayers will not pay more than $3 per $100 of assessed value.
Still, it's a lot of power to put in the hand of one voter.
Lawmakers in Mexico
A large delegation of Arizona legislators spent five days in Mexico last week as part of a trade-promotion mission.
Rep. Rosannna Gabaldon, D-Sahuarita, was a co-chair of the group, and Reps. Todd Clodfelter, R-Tucson, Becky Nutt, R-Greenlee County, and Drew John, R-Safford, were the other Southern Arizona legislators who went along.
"It was a great trip," Clodfelter told me Thursday. "We're trying to maintain and build relationships of trade with Mexico."
The delegation spent two days in Mexico City and three days in the state of Guanajuato.
"We were welcomed with open arms," Clodfelter said.
The trip was paid for the Arizona Legislative Academy. It's a new program at ASU that was founded by former House Speaker and current Arizona Corporation Commissioner Andy Tobin, who takes a $100,000 salary from money he's raised for the program. (That's in addition to his $79,500 salary as an elected commissioner.)
ASU spokesman Bret Hovell told me a private donor gave the money to the academy to pay for the legislators' trip.
Franks: No Senate run?
Rep. Trent Franks has been talked about as a potential challenger to U.S. Sen. Jeff Flake in the GOP primary next year. He, former state Sen. Kelli Ward, former state GOP Chair Robert Graham and state Treasurer Jeff DeWit would be the primary potential challengers to Flake, who upset some Republicans with his criticisms of President Trump.
On Thursday, Franks became the first of the four to say he's not going to challenge Flake. Unless ...
"I just cannot see me running against Jeff Flake for the Senate," Franks said on Phoenix radio station KTAR. "I think God himself would have to tell me to do it."
Fentanyl maker's politics
You may have seen the news the other day that the Arizona Attorney General's Office has sued a Chandler-based maker of an opioid drug. That company's name, Insys Therapeutics, should ring a bell from last year's marijuana-legalization campaign.
Insys, which has been developing a cannabinoid medicine, donated $500,000 to the campaign against legalizing marijuana. The company claimed at the time it opposed the measure over public safety concerns, but financial filings showed the company had warned that legalized marijuana posed a competitive threat to its cannabinoid medicine project.
Six of the company's former executives were arrested in December and accused of paying bribes and kickbacks to get their primary product, a fentanyl spray called Subsys, prescribed by doctors.
Get local news delivered to your inbox!
Subscribe to our Daily Headlines newsletter.