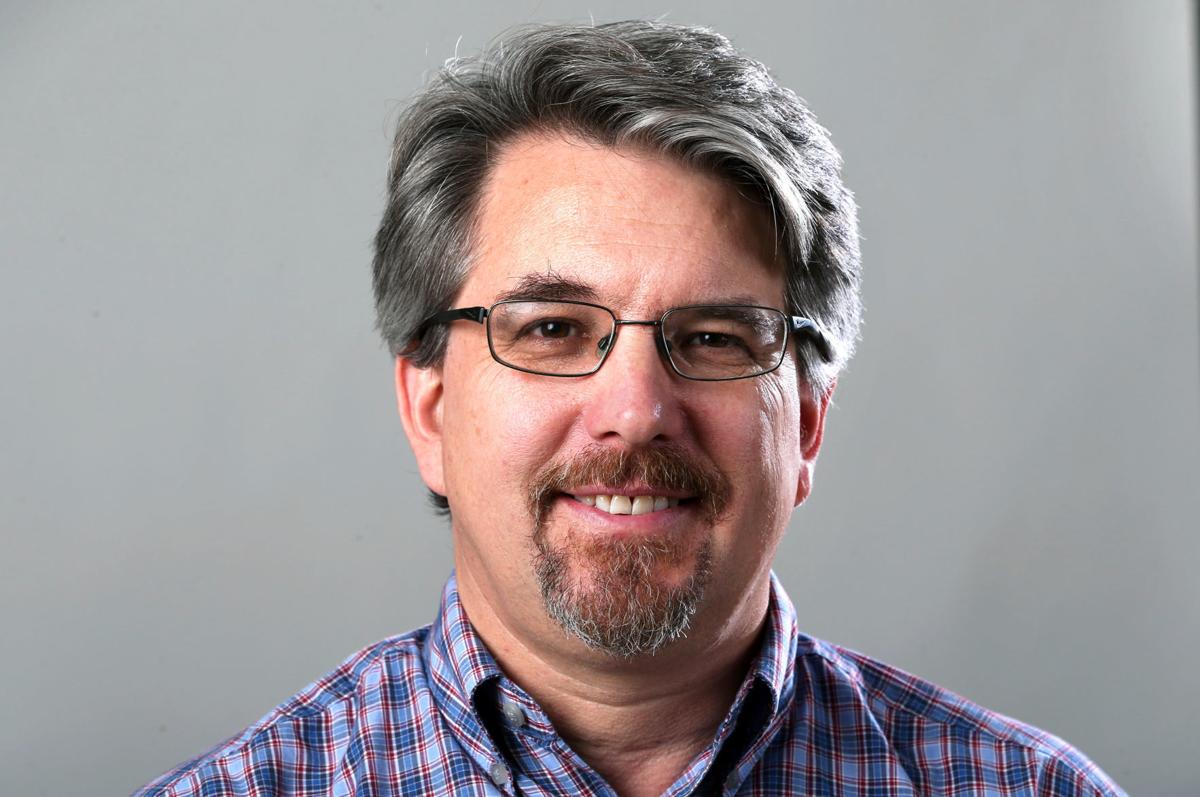 Two objects come to mind when I think of our family's kitchen back in March 1979: Mousetraps and picket signs.
The mousetraps were hidden away under an old dishwasher that we used back when I was 10 for storing telephone books and pens. The traps snapped once in a while and made for an unpleasant cleanup. The picket signs appeared when my dad went on strike.
He was a community college instructor in Minnesota, where we lived, and that month all the community college faculty in the state walked out. As in Arizona today, the strike was essentially against the state Legislature, and the resolution of that conflict makes me wonder how teachers expect to win the current walkout in Arizona.
What led my dad and his colleagues to picket the state Capitol in 1979 was a violation of previous agreements. The community college faculty and state negotiators had come to agreements in arbitration and won wage increases in 1975 and 1977, but the state Legislature had refused to pay for the increases.
So on March 20, 1979, they walked off the job. My dad regularly walked the picket line outside the Capitol, in shifts they kept short because of the winter cold. Crucially, they were supported by other unions, both in organizing the strike and in honoring it. The Teamsters helped out, and their members refused to cross the picket line.
This, my dad told me a few days ago, was critical in getting the Democrat-controlled Legislature to agree to fund most of the pay increases that the instructors had previously negotiated. The strike lasted 14 days, and as time went on, some supplies were running short in the state Capitol because Teamsters members would not deliver.
The shorthand version of how the strike ended, probably apocryphal, is that the Capitol was running out of paper.
What I wondered as teachers swarmed Arizona's Capitol Thursday is how they're going to stop the lawmakers' paper deliveries. Not literally, of course — but what is the leverage the teachers' movement has that will make the Legislature accommodate their demands? Those demands, let's recall, are:
1. A 20 percent raise for all teaching and certified staff
2. Competitive, inflation-adjusting wages for classified staff
3. Returning per-pupil funding to 2008 levels and reducing class sizes to 23:1
4. No new tax cuts until Arizona reaches the national average in per-pupil spending
5. Yearly raises until Arizona teacher salaries reach the national average
That's a lot to "demand" from this GOP-controlled Legislature and a Republican governor who has promised not to increase taxes and to cut them every year. So, how is the Arizona Education Association (the actual teachers' union) and Arizona Educators United (the ad hoc teachers' movement) going to convince the Legislature to at least meet them part way on these demands?
Closing the schools, of course, is the big lever they've pulled. It is affecting the state in myriad ways and will have a negative impact on our economy. Rep. Kelly Townsend, a Mesa Republican, told me at least a couple of House staff members didn't make it to work Thursday because they needed to take care of children. So there is that.
But I'm not convinced the walkout pinches Arizona legislators as much as running short on paper and other supplies did in Minnesota in 1979. And it's certainly no mousetrap. Those don't snap shut until election day, if then.
Circle of impugning
The Arizona House offered a mindblowing, disappointing display Wednesday, and two Southern Arizona lawmakers played key roles. Rep. T.J. Shope, a Republican from Coolidge, was acting as speaker pro tem, when Rep. Reginald Bolding, a Democrat from Phoenix, rose to object to what he described as a member impugning a leader of the teachers' movement.
Rep. Maria Syms, a Paradise Valley Republican, had written an op-ed for The Arizona Republic in which she said teacher Noah Karvelis, a leader of the #redfored movement, is a "socialist" radical who had taught elementary students about rapper Kendrick Lamar. She then cited lyrics of Lamar's that mentioned killings by police and the N-word.
Bolding, who is black, objected to her use of the N-word and the entire op-ed's tendency to "impugn" Karvelis. As he was doing so, Rep. Mark Finchem, Republican of Oro Valley, accused Bolding of violating Rule 19A by impugning a member.
"Under Rule 19 a member was impugned," he said. "She was accused of using a racial slur in an op-ed that was quoted."
Shope ruled in favor of Finchem's request that Bolding be found in violation, that ruling was appealed, and the body began voting on whether Shope ruled correctly. As part of that discussion, Rep. Geraldine Peten, a Goodyear Democrat and the chamber's only other black member, spoke in support of Bolding's original point.
"The content of the article is offensive to me," Peten said. "The content of the article had a thematic thread that impugned the African American people."
At that, Majority Leader John Allen, a Republican from Scottsdale, accused Peten of impugning Syms. Shope agreed, Peten appealed, and the body had to vote on this decision.
The upshot was that Shope forced the House's only two black members to be quiet and sit down. And the members who asked for him to do so did it in part on First Amendment grounds, arguing Syms' op-ed was protected speech. Now that is an irony — white members shutting up black members for complaining about another white member's protected speech.
2014 McSally audit announced
The Federal Election Commission has approved an audit of Martha McSally's 2014 congressional run that found five major issues in the reports filed by her Congressional District 2 campaign.
The audit is likely the final chapter in the back and forth between the federal agency and the McSally campaign over the 2014 political cycle. The four-person board opted to unanimously back the findings in the 22-page report.
The 2014 reports, even after they had been refiled, overstated campaign donations by $94,528 and disbursements by $85,472.
McSally for Congress failed to demonstrate "best efforts" to collect the occupation and name of employer from individuals who gave the campaign a total of $687,572.
The campaign took in more than the legal limit from individuals 153 times, totaling $319,212.
The campaign either failed to file, or was late in filing, required 48-hour notices for contributions, totaling $99,853.
The campaign failed to properly itemize contributions from political committees to the tune of $32,750.
Democrats were quick to criticize McSally.
"This federal audit of Congresswoman McSally's campaign reveals a disturbing, dishonest pattern of playing loose with the rules," said Drew Anderson, senior communications advisor for the Arizona Democratic Party.
Star reporter Joe Ferguson contributed to this Friday Notebook. Contact: tsteller@tucson.com or 807-7789. On Twitter: @senyorreporter