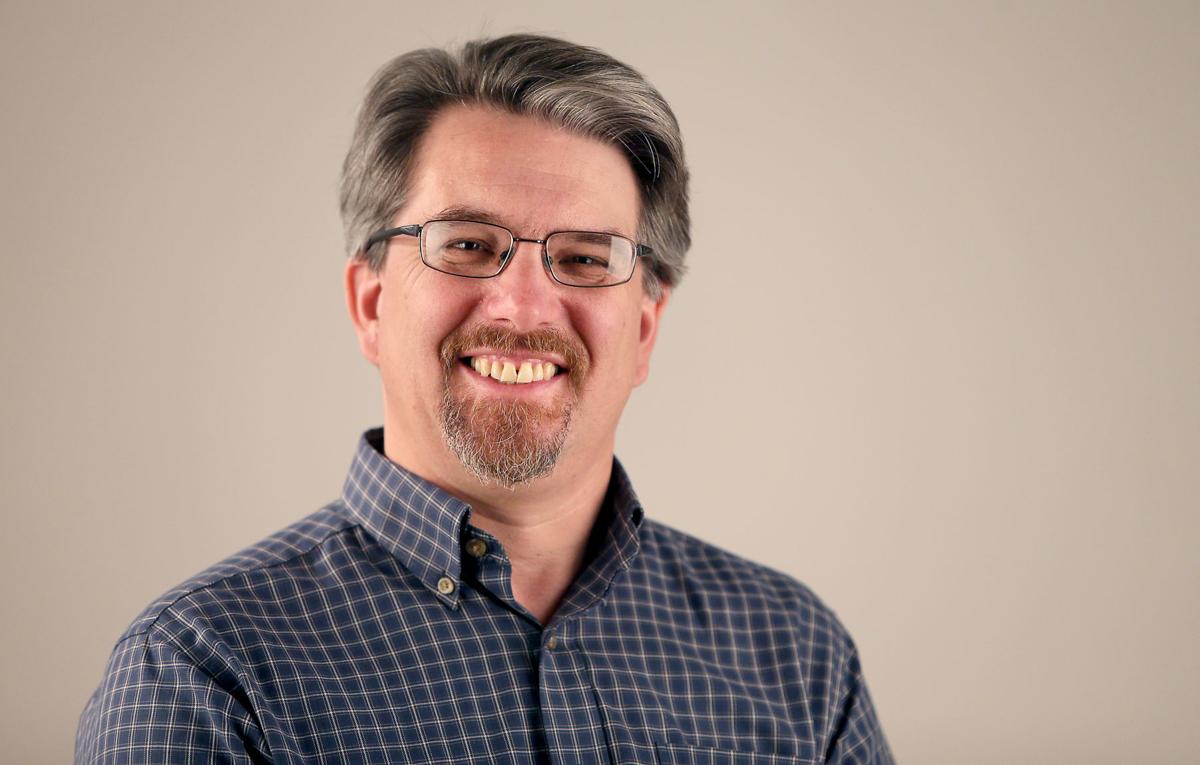 It gets frustrating to see big money win over and over again, to see the wins accelerate, to watch them build on each other.
That's what struck me when Sen. John McCain announced Thursday he would vote to support the big tax bill in the U.S. Senate. I refuse to call it tax "reform" because that word has long since been perverted beyond recognition by people aiming to convince the populace to support policies that benefit rich people.
Ages ago, back in September 2017, McCain took a dramatic stand against the proposed repeal of the Affordable Care Act, saying that the Senate should not pass the bill since it wasn't created through "regular order." In other words, a massive, sweeping bill should not be pushed through without significant committee hearings, on a single-party basis, without the senators having a lengthy opportunity to know what they're voting on before the bill comes for a vote.
McCain claimed Thursday, in announcing his support, that this help-the-rich tax bill was arrived at through "regular order." That's bull. On Thursday, senators still didn't know exactly what was in the bill, even as they were preparing to vote on it. Highly irregular order.
Some features were clear though. Corporate tax cuts were permanent, the estate tax that affects only the richest was slashed, the carried-interest loophole that benefits only the rich was left in place. Tax cuts for some in the middle-class, though, were only temporary. Crucial deductions that make our tax bills manageable were also on the chopping block. 
It's what today passes as "reform" — something good for the wealthy and big corporations with theoretical-at-best benefits for the rest.
But we should not be surprised that McCain violated the principle that he established only two months ago when it came to this help-the-rich bill. That's because McCain is rich and so are his important campaign donors.
He married into the wealthy Hensley family, which owns the big Phoenix beverage distributor. Looking over his 2016 financial disclosure, the last one McCain filed, I see he and his wife Cindy (Hensley) McCain had numerous reportable accounts. Six were mutual funds worth between $500,000 and $1 million, 16 were mutual fund accounts worth $250,000 to $500,000, and 13 were mutual fund accounts worth $100,000 to $250,000.
There were more such accounts, and that's just the beginning of the assets, held mostly in Cindy McCain's name. She owned a residence in La Jolla and another near Sedona each worth more than $1 million, a stake in the Arizona Diamondbacks worth between $500,000 and $1 million, and a parking lot worth the same. Finally, there was more than $1 million worth of Hensley and Co. common stock.
The tax bill benefits people like them and the donors who underwrite campaigns.
But leave aside McCain and this tax bill. Look at one simple detail from Arizona's current politics. As the Legislature has steadily cut corporate taxes, the state has become increasingly strapped, and the staffing at the Revenue Department has dropped sharply. There were 30 corporate tax auditors in 2001; now there are six.
The result, as The Arizona Republic reported, has been that revenue from audits dropped from $155 million in 2016 to $80 million in 2017. The rich and the corporations pay for the candidates' campaigns, and they are rewarded with lower and lower tax bills, or with not paying what they owe because they have no fear of being caught.
In Arizona as in the country, the political system has been handed over to the wealthy.
Former attorney general Terry Goddard has launched an initiative campaign that could have a small effect. It would force anyone who donates $2,500 or more to influence Arizona elections to reveal their identities.
That's a pretty high threshold, mind you. A $2,000 donation should probably be disclosed as well.
But you can bet the wealthy donors who support the campaigns will fight it. They're already claiming -- through Gov. Doug Ducey who benefits from anonymous, wealthy donors -- that they have a First Amendment right to run the government from behind a curtain. They won't give that up easily. The rich run government for themselves first and dress up their self-serving policies in words like "reform."
This item has been edited to reflect the correct campaign donation thresholds proposed in the initiative effort.
Sonoran governor released?
Hermosillo is alive with amazement and anger at the possible release of former Sonora Gov. Guillermo Padres from prison.
A judge found there was insufficient evidence that Padres, also a former mayor of Cananea, had engaged in organized crime, and the underlying charge of money laundering does not require imprisonment. As a result, he could go free.
More strangely, the federal attorney general's office initially failed to respond to the judge's decision in enough time to stop it.
That prompted a puzzled response from the office of Sonora's anti-corruption prosecutor, Odracir Espinoza, who said the federal prosecutors' inaction was "strange," considering that they had pursued the case vigorously at the beginning.
The Sonoran press is alive with talk of an "arreglo," some sort of unseen political arrangement reached between the PRI party leaders and Padres, even though Padres was the first Sonoran governor from the National Action Party, or PAN.
On Wednesday, a federal judge set a 10-day time period to decide whether Padres' imprisonment should be revoked.
Antenori leads Post
On Sunday, a formerly prominent Tucsonan, Frank Antenori, led the front page of The Washington Post. The story was about why some Americans are down on public universities.
We all know Antenori's persona by now — the ex-Green Beret who has made a macho-man stereotype of himself. The Post reporters lapped it up, leading with the fact that in Antenori's new home in Cochise County, he had shot the head off a rattlesnake with a pistol, from 20 feet.
You can see why people from the East Coast unused to the former legislator's carefully cultivated persona would be taken by it. But Antenori showed zero actual knowledge of universities, beyond the stereotype that they're filled with liberal brainwashing and "crybabies."
Get local news delivered to your inbox!
Subscribe to our Daily Headlines newsletter.