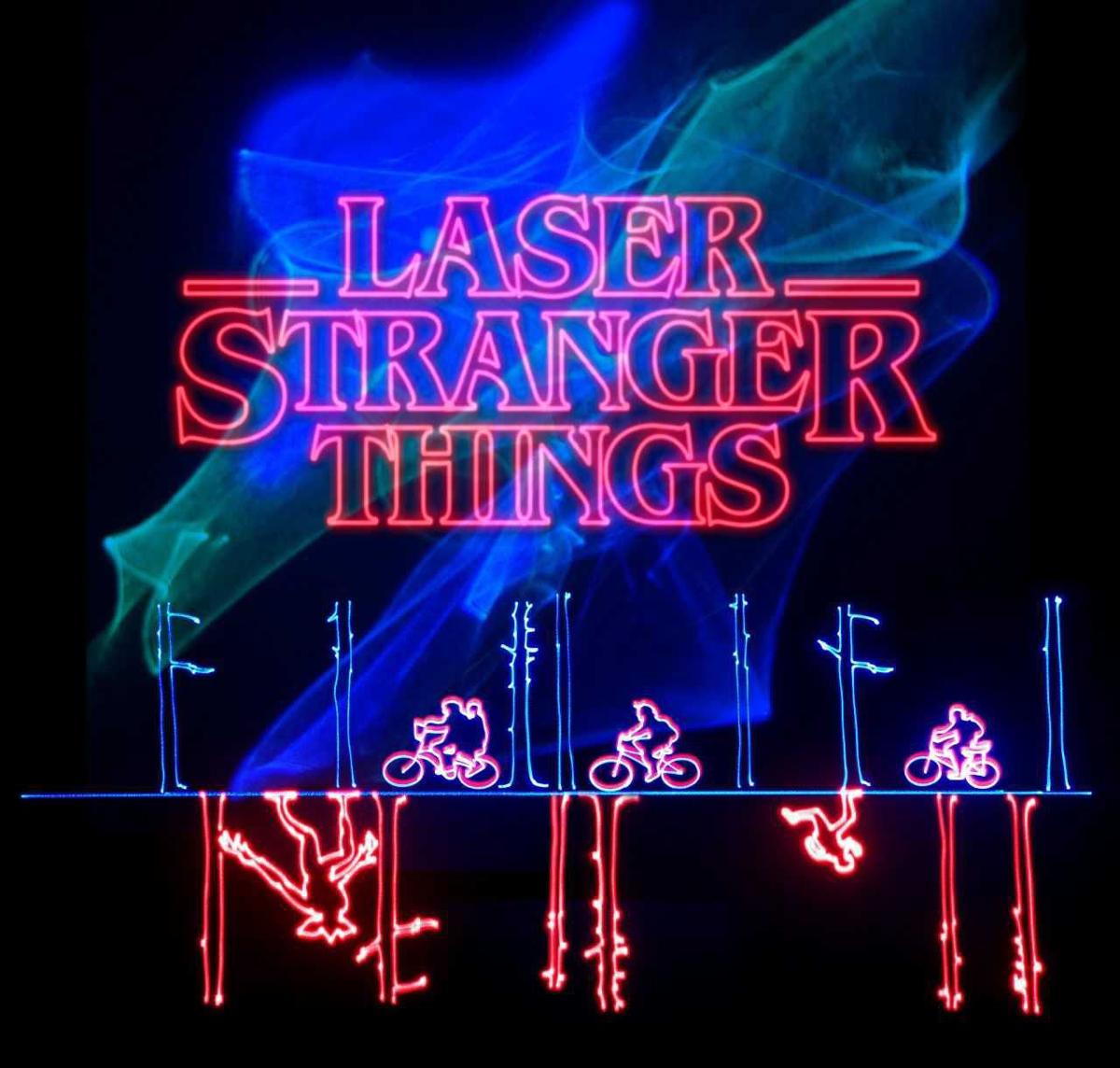 The Netflix hit series "Stranger Things," which takes place in Hawkins, Indiana, in the early 1980s, is a throwback to the time of synthesizers, big hair, latchkey kids and pop-culture obsessed with the supernatural.
Flandrau's Eos Planetarium Theater on the University of Arizona campus will present a new laser show, "Laser Stranger Things," to transport you into this retro realm and the spooky Upside Down, starting on Friday, June 1.
Dancing lasers will be accompanied by songs from the show, including the eerie synth theme song, "Should I Stay Or Should I Go" by The Clash, "Girls On Film" by Duran Duran and "Every Breath You Take" by The Police.
The show will be available throughout the summer on Fridays at 5 p.m. and 9 p.m. and Saturdays at 5 p.m.
"Pink Floyd's Dark Side of the Moon" laser show, which Flandrau shows, has been around for about 40 years, attracting audiences that span generations.
Similarly, "Laser Stranger Things" is expected to draw those who grew up in the 1980s seeking nostalgia as well as the tweens of today who just love the show.
Contact Mikayla Mace at mmace@tucson.com or (520) 573-4158. Follow on Facebook and Twitter.