McCormick Park on Tucson's north side is named for a nationally prominent marriage/family expert, magazine writer and advocate of progressive causes who lived here for four decades beginning in the 1930s.
Ada Peirce, who would later add the name McCormick through marriage, was born in 1888 in Bangor, Maine. Her family was involved in the lumber business, and one brother, Waldo Peirce, become an internationally known painter, while another, Hayford Peirce, was a noted author on Byzantine art.
Her godparents were Dr. Richard C. Cabot, a famous physician and Harvard University professor, and his wife, Ella, who would both be a large influence in her life.
Ada Peirce was educated at The Ogontz School for Young Ladies in Philadelphia, the Boston School of Social Workers and Radcliffe College, which is now part of Harvard.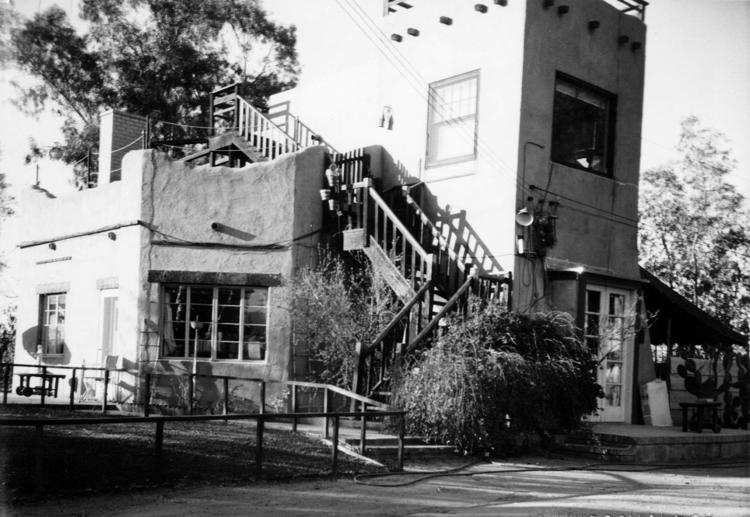 While brought up in a home that neither encouraged nor barred religion, after a stay with her godparents, she decided at age 23 to be baptized in the Episcopal Church.
In 1912, Ada met Fred C. McCormick, a Princeton graduate, and a three-year letter-writing romance began .
The "pen pals" wed in 1915, with the couple deciding to live in Fred's hometown of Williamsport, Pennsylvania, where he worked with his father in his fire insurance business.
While Ada had written in the past, in 1924 her potentially most enduring piece was published in Harper's Magazine. It was entitled "Richard: A Portrait of a Little Boy" and was about Theodore Roosevelt's grandson.
Her account shares a brief but meaningful period of her life, at her summer home near Otsego Lake, New York, in 1922.
She had been asked by her neighbors, Dr. Richard and Ethel Derby, to watch their children, Richard Jr., Edith and Sarah.
The 8-year-old boy, Richard, whose death would soon follow their short time together, amazed her with his honesty, genuine selflessness and faith in God, she wrote, causing her to reevaluate what greatness in a human being really was.
By February 1930, Ada was a nationally known lecturer on marriage and family, and was a winter visitor to Tucson. That year she is known to have sponsored a speech at the University of Arizona by Ida M. Tarbell, a well-known journalist and biographer.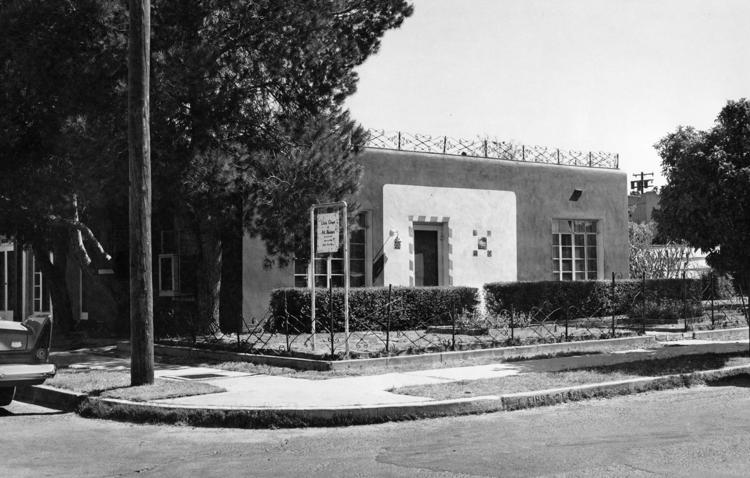 In 1932-33, the McCormicks purchased property on both sides of Columbus Boulevard south of Ft. Lowell Road in a sparsely populated desert area and would construct a two-story home on the west side of the street.
Around 1937, the McCormicks bought an adobe duplex on the corner of Highland Avenue and First Street. In the tiny garage attached to the home, Ada created The Chapel of Wandering Scholars, which was open to University of Arizona Episcopal students and faculty.
By 1943, its name had changed to the Cabot Chapel, in honor of her godparents. The Cabot Chapel was moved temporarily to Olive Road in mid-1945 but was back on Highland Avenue by late 1946. In 1954, the chapel was incorporated as the Little Chapel of All Nations and at that point or a few years before became non-denominational, open to all faiths.
Years later, the adobe duplex was torn down and a new brick structure replaced it, called the Ada Peirce McCormick Building, which included the Little Chapel of All Nations. Today, it also includes the offices of the Southwest Center and the Journal of the Southwest magazine.
Around the beginning of the U.S. involvement in World War II, Ada led a campaign to provide a USO center for African-American soldiers, who couldn't use the regular USO. In time, her efforts resulted in one being created in the Estevan Park area, along Main Avenue.
As a result of her dedication to equality for black soldiers, she was given a plaque signed on the back by many individuals who appreciated her work, including Morgan Maxwell Sr., the longtime principal of Dunbar School and the namesake of Morgan Maxwell K-8 School, 2802 W. Anklam Road.
During much of the 1940s, Ada published a small magazine called Letters in which she supported the war effort and advocated for her progressive causes.
She wrote many of the articles herself, in addition to including stories that previously ran in other media sources such as Common Sense magazine, the Saturday Evening Post and the Ladies' Home Journal.
Hayford Peirce Jr., Ada's nephew, shared this story: "In 1948, upon publication of Alfred Kinsey's Sexual Behavior in the Human Male, Ada was horrified. Ada, in spite of her progressive views, or perhaps because of them, was a stern moralist. Although she had numerous objections to the Kinsey Report, according to my mother, it was that the Report had stated flatly that many American women had been unfaithful to their husbands during their service overseas during World War II. That, according to Ada, was clearly impossible. So, with the resources of her magazine behind her, she set out to disprove the findings of the best-selling Report. To do so, she began to accumulate evidence of her own.
"At some point after this my mother made a visit to Tucson and incautiously agreed to stay at Ada's house. For a person of her means, Ada's home was curiously small. A somewhat dilapidated stucco building in the local style, it had a small second floor with only two bedrooms and a bathroom. The entire house, as well as the various outbuildings, was filled to overflowing with books, folders, letters, and papers of all sorts. Ada showed my mother up to her room on the second floor, and then to the bathroom. At which point Ada only now appeared to notice that the bathtub was entirely filled with books. 'Oh,' said Ada apologetically, 'those are the books I've assembled to refute the Kinsey Report.'"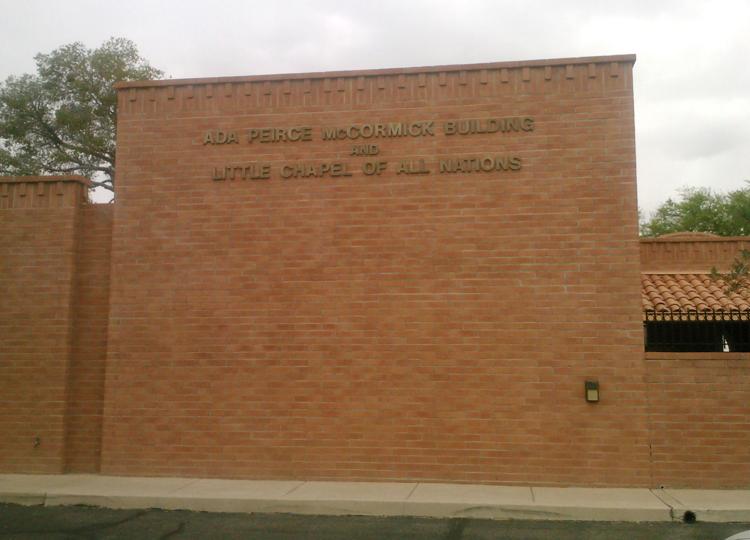 In 1974, Ada P. McCormick died and, with her husband already deceased, she willed her two-story home and land on both sides of Columbus to the YMCA and YWCA.
The two organizations decided to sell the land on the east side to the city for a park, with the agreement that the YMCA could operate a recreational center there.
In 1975, the Tucson City Council named it Ada Peirce McCormick Park, more commonly known as just McCormick Park.
The land and home on the west side of Columbus and a little bit of land on the east side was sold to Jeffrey A. Bohm and The Bohm Co., who a few years later constructed McCormick Place Townhomes Block I and Block II on the west side and then McCormick Place Townhomes, Block III on the east side.
Bohm said he derived the name from nearby McCormick Park, and added the street name Allison Road to his subdivision to honor his daughter.
When McCormick Place Townhomes Block I was first recorded, the entrance street had no name. But some maps now list the entrance street as McCormick Place, though this may be an error.
David Leighton is a historian and author of "The History of the Hughes Missile Plant in Tucson, 1947-1960." He has been featured on PBS and the Travel Channel. If you have a street to suggest or a story to share, contact him at azjournalist21@gmail.com