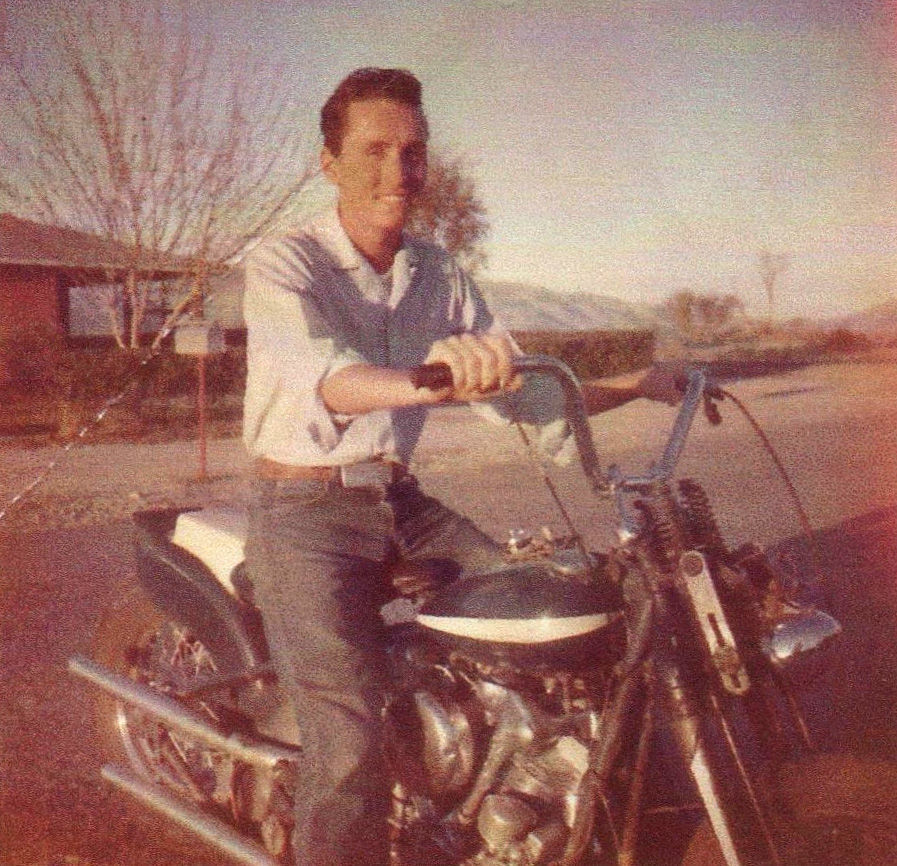 Carl E. Sollers' career as a forest ranger in the Santa Catalina Mountains seemed to grow naturally out of his childhood on an Ohio farm.
Carl, born in 1941, and his younger brother Joseph learned the meaning of hard work through their chores of milking, haying, planting and harvesting on the farm near New Concord. Every day, regardless of weather or season, cows had to be milked and fed and turned out to pasture before the boys could clean up and attend school, which meant early rising.
When he was about 13, Carl began a project to reforest the hills on and near the family farm, making use of a government program that gave around 150 tree seedlings to anyone who wanted to plant them and reforest an area. In time the trees covered the almost bare hills with greenery.
With Carl and Joseph old enough to handle much of the farm work, their father, Carleton Sollers, an experienced mechanic, leased a Pure Oil Station in New Concord to bring in additional income. Carl spent school vacations working at the station and became a pretty good mechanic himself.
After Carl graduated from New Concord High School, the family, also including his younger siblings Susan and Gary, was forced to sell the farm and relocate to Tucson due to the father's poor health.
They arrived in town on Nov. 4, 1959. After a period at the Sunset Villa Motor Court on Benson Highway, the family moved to their new home on 12th Street, near Broadway and Jessica Avenue.
Carl spent the next couple of years working at service stations but as his sister Susan recalls: "He was good at what he did but city life was not where his heart was at. Before long he'd bought a horse and boarded him out off Sabino Canyon Road. He would enjoy his spare time riding up into the hills.
"It wasn't long before he heard that the Forest Service needed summer trail workers and help for summer fire crews, and that sounded to him like what he needed to be doing more than pumping gas. He signed up for summer work and was so good, they kept him on."
In 1962, Carl, then a fire control aid, and John Brinkley, a ranger out of the old Lowell Ranger Station, were featured in the Arizona Daily Star. They were setting up new direction signs along mountain trails in the Santa Catalina Mountains, and while the project was short-lived, their friendship was lasting.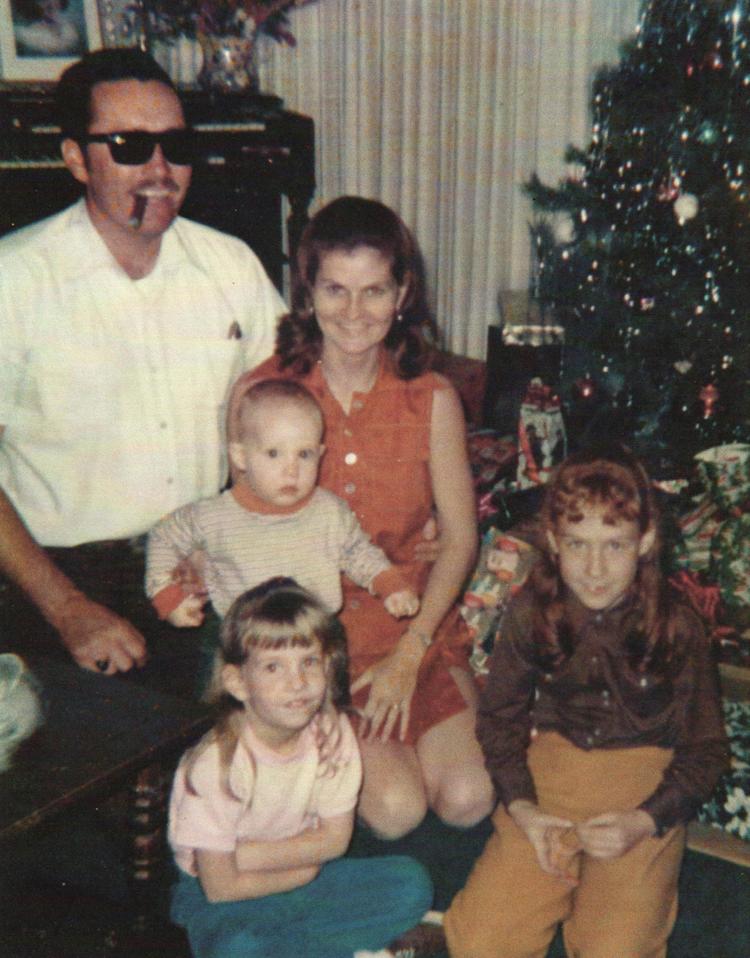 Two years later, Carl Sollers married Victory Jean Delamore, whose name was partially derived from the fact that she was born on V-J Day at the end of World War II, although she normally goes by Vicki. Over several years the couple would have three children — Linda, Tracy and Carl II. In the short time Carl had with his children, he passed along gifts: To Linda, the ability to ride and handle a horse, to Tracy the feeling of warmth and safety, and to Carl, his name to carry on his legacy.
The couple first resided in a small trailer on Organization Ridge Road on Mount Lemmon, then relocated nearby to the big bunkhouse at the Palisades Ranger Station, and lastly to the house below the big bunkhouse that is now called the Palisades Ranger Residence Cabin.
Carl was involved in numerous successful search-and-rescue missions as a forest ranger in the Santa Catalina Mountains, but one failed mission would haunt him. In the winter of 1969, Donald Curtis, a young man from Highland Park, Illinois, and a companion had hitchhiked to Mount Lemmon to do a few hours of prospecting. A sudden winter storm hit and when the two tried to make it down the mountain, Curtis' leg cramped up and he was unable to walk. It took his companion a week to find his way out of the mountains and report to the Sheriff's Department that Curtis had been left on the mountain.
A search that lasted for several months and included about 4,000 man hours followed but not a trace of the young man could be found. "Carl looked for him for a long time on his days off," Vicki recalls, "and then later … still kept him in the back of his mind and hoped someday he would somehow locate him." No sign of Curtis has ever been found.
Carl fought numerous fires in the Catalinas and other places over the years. He and his crews went into blazes on horseback with pack mules carrying equipment, rations and water.
He believed it took too long to get crews to the fires and conceived the idea of a helicopter landing site or heliport. He hand-wrote the idea and his wife typed it up on her little portable typewriter. He submitted the plan but it was rejected, to their disappointment. Later, another Forest Service personnel resubmitted the concept and it was accepted.
In 1972, a chance for career advancement became available, and Carl became the fire control officer for the Pinaleño Mountains in Graham County. The family relocated to Safford, where they bought a home, with Carl's dream to eventually buy an acre or two for a small ranch.
He died five weeks later during a reconnaissance flight looking for fires after a lightning storm when, for unknown reasons, the plane went down.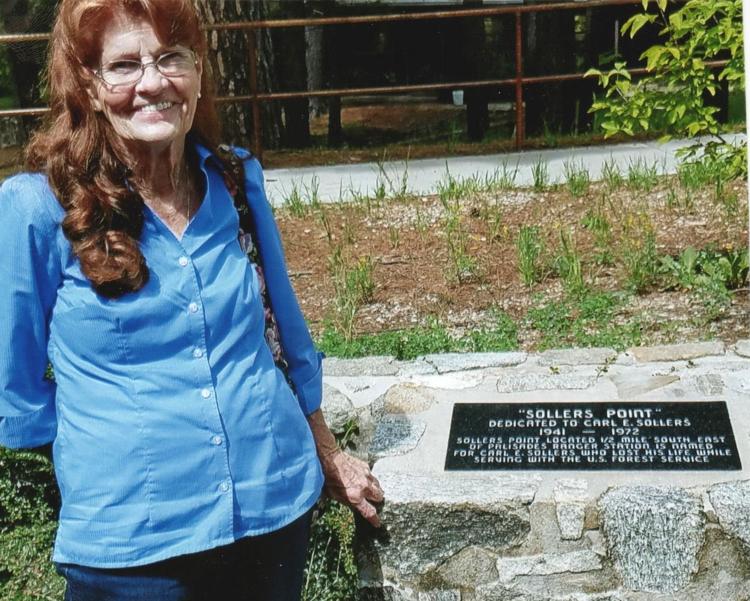 After his death, the heliport on Mount Lemmon, his original idea, was named for him as a memorial. Vicki believes that Carl's friend Noel Pyers, who worked for the Forest Service, helped get the heliport named "Sollers Point."
The Mount Lemmon road leading to the heliport was named Sollers Road and the cabin near the heliport was named Sollers Cabin, although the family never lived in that cabin.
It is Vicki and her family's desire to be the first ones to rent Sollers Cabin when it opens to the public, as proposed under a federal cabin-rental program called Rooms With a View.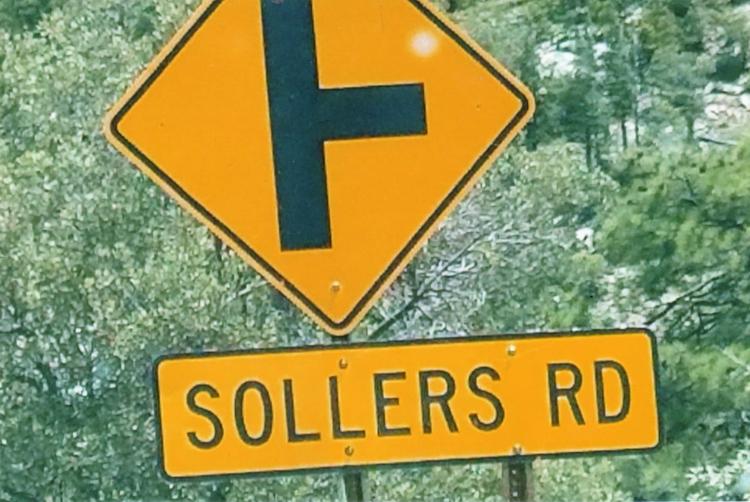 David Leighton is a historian and author of "The History of the Hughes Missile Plant in Tucson, 1947-1960." He has been featured on PBS and the Travel Channel. If you have a street to suggest or a story to share, contact him at azjournalist21@gmail.com.