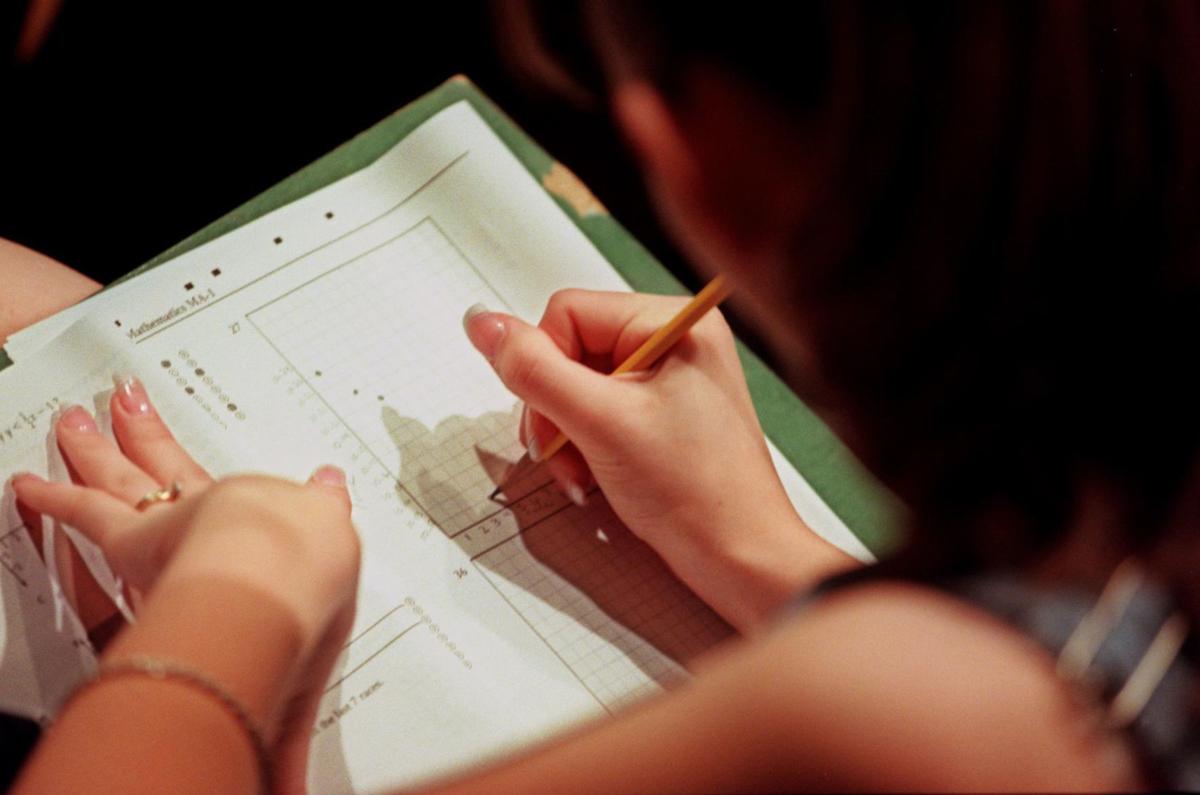 The percentage of Arizona students who showed proficiency in English language arts and math dropped across all grade levels last school year, as the Arizona Department of Education released results to the state's standardized tests on Friday, Aug. 27.
Arizona saw an overall 4% drop in the number of students who passed the English language tests and an 11% decrease in those who passed math tests last school year compared to test scores from the 2018-2019 school year.
Tucson schools saw a lower passing rate as well.
Standardized tests were canceled during the 2019-2020 school year due to the pandemic. In the 2020-2021 school year, the AzM2 statewide assessment and the Multi-State Alternative Assessment alternative statewide assessment, or MSAA, replaced the AzMERIT, and was administered to students in grades 3-8 and 10.
Statewide, 38% of students passed the ELA section, and 31% passed the mathematics section.
Across Pima County schools, there was a 4% drop in English language test scores and a 12% decrease in math scores. And 37% of Tucson-area students passed the English language section, and 28% passed the mathematics section.
Likewise, the percentage of students who passed fell in each individual schools district in Tucson, in both English language and math, with few exceptions.
The scores are generally aligned with trends seen throughout the country, showing that COVID-19 significantly impacted students and families.
"(Scores) also reflect the challenging learning environments and in many cases, trauma faced by students during upheavals created by the pandemic, as well as the limited access to technology and internet access in many parts of our state," said state schools chief Kathy Hoffman during a state Board of Education meeting on Aug. 27.
"We must acknowledge the significant impact the pandemic has had and continues to have on our students and families," she said. "Now is the time for us all to be working together to get the virus under control so that this school year can be used to accelerate student learning and to move us forward from this newly determined baseline."
Aside from difficulties caused by COVID-19, it's also hard to directly compare the most recent test results because far fewer students took the tests. About one-third fewer Tucson students took the tests than in 2019.
The standardized tests were administered this past spring, when large numbers of students were still doing remote learning. There was no remote way to take the tests and no penalty for not taking it last school year, so participation rates were low, with about an 85% participation rate throughout the state.
The number of students in Tucson school districts who took the tests varied from 56% in Tucson Unified to about 90% in Flowing Wells, Catalina Foothills and Tanque Verde.
Even though the statewide participation rate fell below the 95% that's federally required in a typical year, it was still one of the highest participation rates in the country, Hoffman said.
"We know our students are ready to learn, and our teachers are ready to provide every student with the academic and mental health support they need," Hoffman said in a statement. "Together, our school communities are prepared to accelerate learning and help students succeed."
"We know that the most effective teaching and learning happens in the classroom when students are learning with their peers and a highly qualified educator. I am deeply concerned about what another school year disrupted by COVID-19 will mean for our students. We must get the virus under control and use proven mitigation measures in schools so safe in-person learning can be maintained throughout the year," she said.