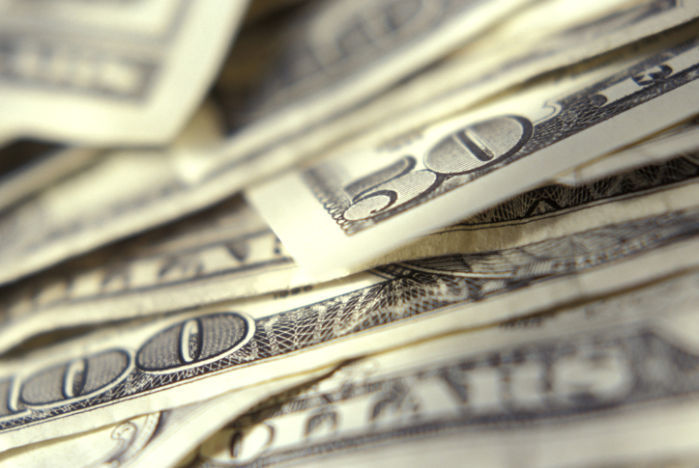 Arizona's charter-school system is being widely abused to enrich charter-school operators and their families with public dollars, often at the expense of students, according to a detailed report from the centrist think tank Grand Canyon Institute.
The report found that 77 percent of all Arizona charter schools engage in some form of "related-party transactions" that enrich charter-school owners, board members or their families, and that the system lacks the checks and balances necessary to ensure charter-school funds are primarily used for educating students.
The report, based on a three-year forensic audit of Arizona's charter-school finances, focused primarily on related-party transactions. That's when charter schools, which are nearly all nonprofit entities funded almost entirely with tax dollars, spend tax dollars on non-competitive bids with for-profit companies that are owned by the charter operators, board members or their immediate relatives.
Oftentimes, those related-party transactions are real estate deals where the charter leases property from a company owned by the charter holder, board members or their families. Other times they purchase curriculum from the charter-school holder's for-profit company, hire teachers from an employment-services company owned by the charter holder's relative or contract for management services from a company owned by a member of the charter's corporate board, according to the report.
Those practices would be illegal for public school districts, which are subject to competitive-bid laws.
"Lax financial oversight (of Arizona's charter school system) enables ethically challenged practices to occur systematically without the kind of public disclosures that the same behavior would receive in a district," the report states.
Complicating the issue, the annual financial reports and audits filed by charter schools contain widespread irregularities and are at odds with the numbers the schools provide to the IRS, making the information that is publicly available questionable, the report states. The report relies on publicly available data with identified related-party transactions, but notes there is "ample evidence that not all the related-party transactions were recorded in the audit."
The think tank is careful to note that while none of the widespread problems outlined in its report are illegal, the behaviors fall short of sound business practices and underscore that the free-market approach of lax regulation on schools has gone too far.
But the Arizona Charter Schools Association and politicians who support the charter movement say there shouldn't be a rush to make changes to the charter system, which is outperforming district schools by most metrics.
They argue the checks and balances on charters are mostly sufficient. And while there may be some bad actors, the report's findings that 77 percent of charter-school operators are engaging in some form of "self-enrichment" conflates related-party transactions with financial cheating.
Eileen Sigmund, president of the Arizona Charter School Association, said just because a charter holder uses tax dollars to do business with someone in their family doesn't necessarily mean they're scamming the taxpayer.
"They're saying if there's a husband-and-wife team, that's a related-party transaction. One maybe a top-notch professor and the other may have extensive real estate holdings and is trying to make his wife's dream a fiscal reality," she said.
But Curt Cardine, the report's author who spent three years using forensic-accounting tools to analyze the publicly available documents compiled in the report, said findings that 77 percent of charter operators engage in self-dealing already exclude instances where the related-party transaction resulted in a cost-savings to the public.
The report makes a series of recommendations, though it doesn't go so far as to call for an outright ban to related-party transactions for charter schools. Instead, the Grand Canyon Institute is asking for charters to be held to the same public-bidding procurement process as public district schools, and that related-party transactions be clearly disclosed on uniform financial audits.
But Sigmund wasn't ready to commit to any of the report's recommendations, saying any changes should be carefully considered to ensure they don't harm charters' ability to serve students.
And she defended charters' ability to skip competitive-bidding practices and award large contracts to family members, saying at the end of the day, the bad actors will be caught by the state charter school board.
Besides, she said, all the government red tape around procurement practices results in bureaucratic waste, which is one of the many reasons charters are outperforming district schools.
"All of the procurement rules (at district public schools) don't necessarily translate into a great public education for our kids," Sigmund said.
Arizona's charter school program began in 1994, with hope of offering students a variety of learning experiences through public education. There are now 547 charter schools in the state, and in the last school year, enrollment in the charter system reached an all-time high of roughly 180,000 students, according to the Arizona Charter School Association.
Kathy Senseman, president of the Arizona State Board for Charter Schools, which regulates charter schools, said the board examines charters' annual audits, but hasn't turned a close eye to related-party transactions because they're legal under state law.
Whether the Legislature will take up the issue is uncertain.
Republican Rep. Paul Boyer of Phoenix, chairman of the House Education Committee, said he hasn't looked into the issue or read the Grand Canyon Institute's report, but his understanding is that charter schools were given fewer regulations because they're supposed to operate differently than traditional public schools – be more nimble, less bureaucratic and better-able to serve students who had been stifled in a traditional public-school setting.
He said the tradeoff for that lower level of regulation is that charters have fewer resources to accomplish their goals — unlike traditional public schools, charters do not receive funding from bonds or overrides.
"The deal was less regulation, less money," he said.
He said what really matters is if a charter school is getting strong academic results.
Charter schools like Basis — which Cardine described as the "poster child" for related-party transactions — are getting results, Boyer noted.
But Sen. Kate Brophy McGee, a Phoenix Republican who has been critical of Arizona's push for school choice without accompanying accountability, said since both types of schools deal with public money they should be held to the same standards, including procurement standards.
"We've given district schools more and more regulation, while not requiring the same of these very nimble charters, and we wonder why the public schools aren't as successful. We're not asking for transparency, we're not asking for accountability — except for from district schools," she said.