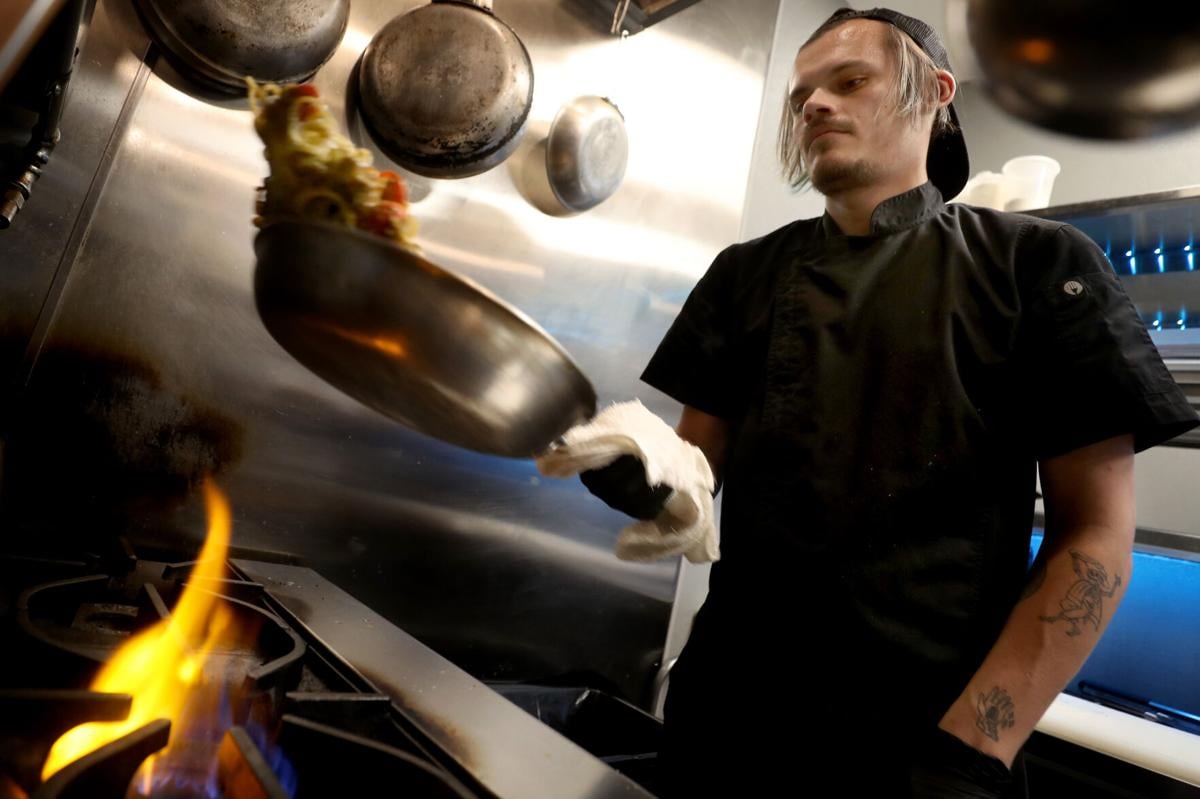 Sonoran Restaurant Week last year was more of a takeout/curbside party, even as COVID-19 numbers started to improve and more restaurants were opening their dining rooms.
This year, restaurants are flipping the switch, going with more dine-in than takeout — although takeout is still an option among many of the 50 Tucson restaurants participating in the third-annual event Sept. 10-19.
"We have a lot more restaurants that have safe dine-in options available," said Laura Reese, who spearheads the event through her downtown Storyteller Public Relations firm in coordination with Visit Tucson.
The event features 20 more restaurants than last year, which Reese attributed to many not being fully opened after having to close for several months after the COVID-19 pandemic emerged in March 2020. Although Arizona Gov. Doug Ducey lifted the dine-in ban in May 2020, many restaurants opted to keep their dining rooms shut, including some that didn't reopen until late last summer.
Sonoran Restaurant Week celebrates Tucson's designation as a UNESCO City of Gastronomy and includes 16 restaurants that are certified by the Tucson City of Gastronomy. The certification tells diners that the restaurants source ingredients, including heritage products, from local producers for many of their menu items.
Each restaurant will offer a $25 or $35 three-course prix fixe menu "highlighting their take on Tucson's diverse culinary palate," according to the organizers.
For The Dutch Eatery & Refuge owners Marcus and Nicole van Winden, that means using locally produced prickly pear in their Desert Sunrise mimosas and Prickly Pear margarita — the finale of their $25 three-course menu that includes a choice of three entrees — Indonesian-inspired Bang Bang shrimp po'boy, duck a l'orange tacos or a twist on avocado toast with their new elote avocado toast. Dessert is the house favorite bread pudding topped with créme anglaise.
Nicole van Winden said they plan to keep the elote avocado toast on the permanent menu of the University of Arizona area restaurant, located on East University Boulevard across from the UA's Main Gate.
Feast chef-owner Doug Levy is also using the opportunity to introduce a new menu item, his tapioca fritter with mushrooms and cave-aged gouda cheese. It is one of two appetizers on his $35 menu.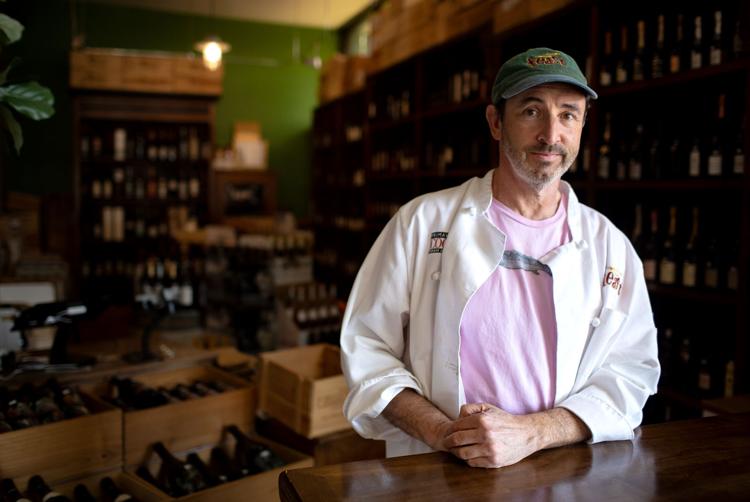 "I love Sonoran Restaurant Week," said Levy, who added that it's an opportunity for restaurants to introduce themselves to new customers. "It's a way for someone to feel like 'OK, it's maybe worth taking a chance because it's a little bit of a deal. I get to experience a place I haven't tried before.' It's great for all restaurants."
New to this year's event is the Sonoran Sip Room, a pop up tasting lounge in the former Copper Hall at Hotel Congress that will showcase regional wines and spirits.
The Sip Room, sponsored by Visit Tucson and curated by the team behind Hotel Congress's popular Agave Heritage Festival, opens with a special sneak peek event from 8 to 11 p.m. Sept. 9 to raise funds for the San Xavier Co-op Farm. The farm, run by the Tohono O'odham Nation, is the festival's nonprofit partner.
The Sonoran Sip Room is a pop-up tasting lounge that will feature flights, tastings and individual pours from a rotating list of vineyards including Flying Leap, Dos Cabezas, Callaghan, Sonoran Wines, Carlson Creek and others, as well as special agave distillates from Bacanora Mazot, Lamata, Rancho Tepua Bacanora, Mezcal Vago and Sotol Por Siempre. Local craft breweries also will be featured.
The San Xavier Co-op Farm is Sonoran Restaurant Week's second nonprofit partner. In its first two years, the event partnered with the Community Food Bank.
The farm sits on 860 acres in the Tohono O'odham Nation's San Xavier community, where tribal members grow okra, eggplant, onions, peppers, fruit and heritage wheats, oats and rye much as their ancestors did soon after the arrival of Jesuit missionaries in the late 17th century.
The farm's mission, laid out when the farm was founded in the 1970s, is to educate tribal members on agriculture as well as provide economic development to the San Xavier District. Produce from the farm is sold at the farm store and to local restaurants.
Here are a few of the restaurants participating in Sonoran Restaurant Week. For the complete list and links to their menus, visit sonoranrestaurantweek.com.
For the whole family: Aqui Con el Nene, 65 W. Valencia Road; aquiconelnene.com or 889-5338. What started out as a food truck before morphing into a chic and hip brick-and-mortar taqueria on the south side has a gut-busting $35 deal that including two tacos Yaquis, two Sonoran dogs, two Lorenzas (grilled tacos), two fountain drinks and one house famous Papancha — think loaded potato on steroids — and two fountain drinks. You also get a variety of their salsas and guacamoles. Aqui Con El Nene, which opened its first restaurant in 2016, opened a second location on the corner of North Flowing Wells and West Wetmore roads — where the original food truck was set up — in 2019. $35, dine-in or take out.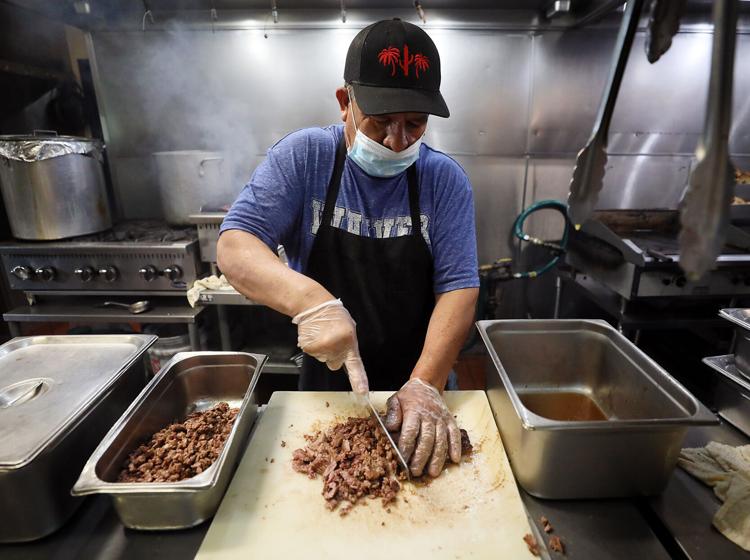 French-inspired date night: Ghini's French Caffe & Bistro, 1803 E. Prince Road, ghiniscafe.com, 326-9095. A three-course dinner for two ($35) starts off with your choice of vegetable soup or soup du jour or cranberry feta salad before moving onto the entree — choose between chicken provencal pasta, shrimp provencal pasta or a vegan option of tomato basil pasta paired with your choice of a glass of wine, creative coffee or lavender lemonade. Chef-owner Coralie Satte has been serving up South of France-inspired fare for 29 years.
Old-fashioned pizza night with a twist: Tino's Pizza, 6610 E. Tanque Verde Road, tinospizza.com, 296-9656. Tino's has been around since 1984 and when it comes to pizza, this pizzeria doesn't settle for just the classic pepperoni and cheese. Tino's has whipped up a large Sonoran hot dog pizza to go with a large house salad and canoli ($35). Dino Chonis opened the family pizzeria and it's still run by his family. Chonis died of cancer in April 2020.
Old school destination dining: Wildflower, 7037 N. Oracle Road, wildflowertucson.com, 219-4230. This is throwback to white tablecloth dining, with servers calling you sir and ma'am as they pour your water or hand you a menu, which is why the $35 price tag (per person) will make you feel so spoiled without the pain in the wallet. The meal starts off with a seasonal or Tuscan kale salad, soup of the day or Lebanese hummus with grilled pita, followed by the main course — choose from roasted chicken, steelhead salmon, pasta bolognese, pan-roasted chicken, braised beef short rib or grilled shrimp and avocado bowl — then end the meal on a sweet note with your choice of blackberry cheesecake trifle or bars of sin made with praline chocolate cookie and cappuccino mousse topped by vanilla bean gelato. Oh, and the meal comes with a glass of wine. Wildflower was Sam Fox's maiden voyage into the culinary world and helped launch the Tucson native's impressive restaurant legacy that included a dozen brands from North Italia and Zinburger to Blanco Tacos and Culinary Dropout, all under the umbrella of Scottsdale-based Fox Restaurant Concepts. Fox sold the company to the Cheesecake Factory in 2019 in a deal reportedly valued at $440 million. Wildflower, which Fox opened in 1998, was not part of the sale.
Introducing new dishes: Feast, 3719 E. Speedway, eatatfeast.com, 326-9363. In addition to his new fritter, which chef-owner Levy says he plans to put on his regular menu as an entree, Levy's $35 menu also includes a goat cheese filled beet pasta ravioli or pork osso buco entree and your choice of the Floating Island — poached meringue with toasted almonds and caramelized sugar served over crème anglaise — or a hazelnut frangipane (think custard) tart with plums served with tarragon-hazelnut milk for dessert.