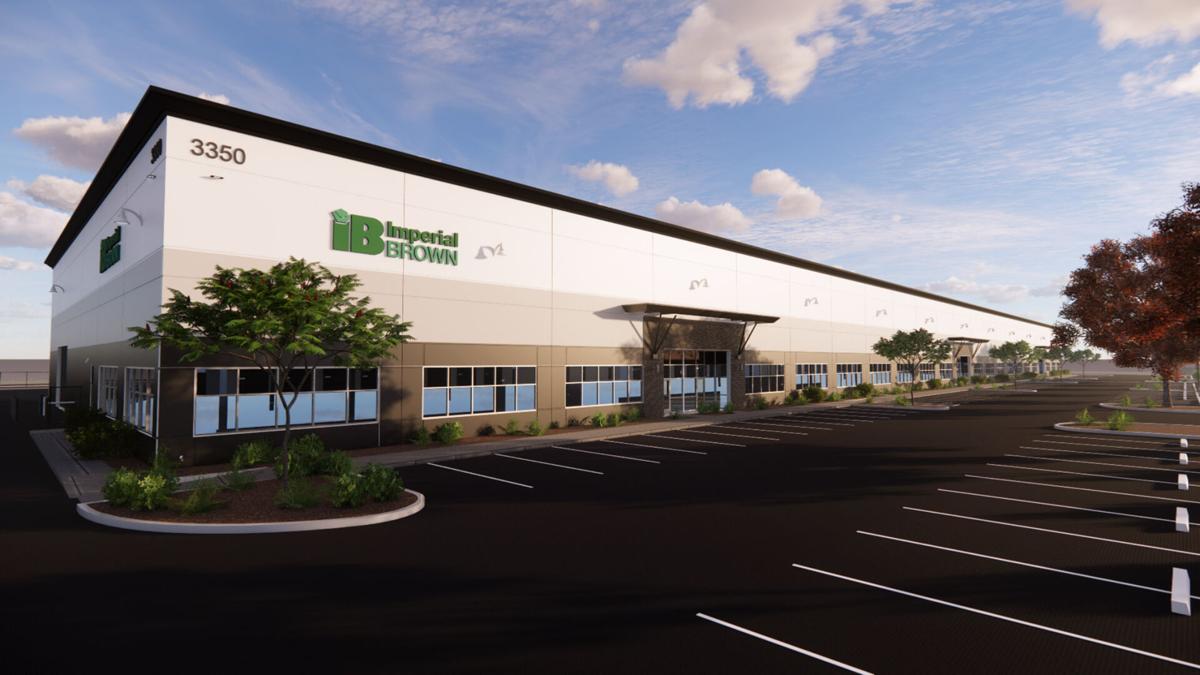 A manufacturer of walk-in coolers and freezers for commercial kitchens is opening a plant in Tucson, creating about 100 new jobs.
Imperial Brown will open its fourth plant near the Tucson airport in 2023. Construction of its 99,000-square-foot facility is expected to begin early next year.
Imperial Brown's other plants are located in Portland, Oregon; Salisbury, North Carolina; and Prague, Oklahoma.
"Tucson was selected after a year-long survey of potential locations in the Southwest — it beat out other cities in Arizona because of its balanced mix of climate, demographics, cost of living and population density," said Justin Sandall, president of Imperial Brown. "With rising freight costs and a very bulky product, this level of distributed manufacturing is a strategic advantage for the company's clients, many of whom have very large, national footprints and growth plans."
The employee-owned company manufactures walk-in coolers and freezers for restaurants and commercial kitchens, cold storage components for fish processing plants, ice makers for dam construction, high humidity and dry chambers, robotic enclosures, and archival storage chambers for fragile historical documents.
Salaries will be determined based on market conditions when operations begin.
Currently, the average pay for manufacturing jobs in the Tucson area is about $60,000 a year, according to ZipRecruiter, an online job search engine.
Imperial Brown's new plant will feature 32-foot clear height, deep truck courts with trailer storage, ESFR fire protection and 105 parking spaces at the corner of Medina Road and Brosius Avenue, just south of Valencia Road and west of Palo Verde Road.
VLMK Engineering + Design designed the building, and Chasse Building Team is the general contractor.
The facility is being planned with Harsch Investment Properties, a real estate development firm based in Portland, Oregon, with several industrial projects in Tucson.
"We are extremely pleased to welcome Imperial Brown and its new Tucson facility as our first build-to-suit tenant in Arizona," said Bill Rodewald, senior vice president of Harsch. "Pre-leasing … during the pandemic shows the strength of Tucson Airport Distribution Center's Class-A specifications, design and flexibility."
The Tucson Airport Distribution Center development site boasts proximity to Interstates 10 and 19 and the airport.
"The economy in Tucson and Southern Arizona continues to thrive, even in a pandemic environment," said Joe Snell, president and CEO of Sun Corridor Inc. "We're thrilled to be selected once again as a location of choice for a well-established, growing manufacturer."