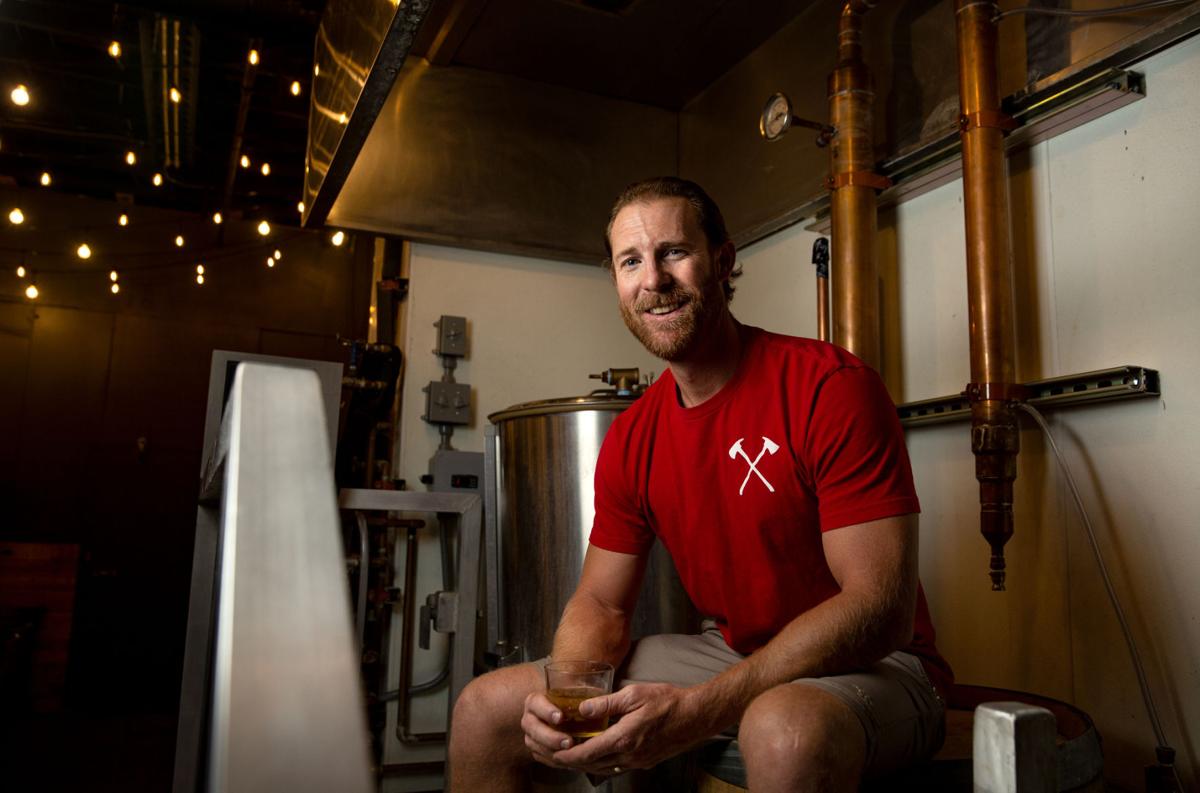 A Tucson brewery and pizzeria, run by firefighters, is opening a new location on the city's east side.
Firetruck Brewing Co. bought the 2,700-square-foot building at 800 N. Kolb Road, south of East Speedway, for $589,000 to open its fourth restaurant.
"With this expansion we plan to focus on pizza and the distillery," said CEO Taylor Carter.
He said loyal customers not only kept the business afloat during the COVID-19 pandemic shutdowns, but also spurred the opening of the new shop.
"We had a really good crowd of people that kept us going," Carter said. "They wanted a distillery on this side of town."
Firetruck's other spots are at Grant and Swan roads, Tanque Verde Road and Catalina Highway, and Oracle Road and Linda Vista Boulevard.
They are also partners in the downtown taproom Voltron, 330 S. Toole Ave.
The new restaurant was occupied for a few years by Dry River Co. and Cottage Bakery & Cafe before that.
Dave Hammack and Andy Seleznov, with Picor, represented the seller, Tera West 132 LLC.
Carter hopes to be open in October.
Other recent commercial transactions include:
Solar Industries, doing business as Window Depot, leased 24,029 square feet at North Pima Center, at the southeast corner of Ina and Thornydale roads. Dave Dutson, with NAI Horizon, represented the landlord and Steve Cohen, with Picor, represented the tenant.
Sunland Asphalt & Construction Co. leased 17,520 square feet at 2850 E. Valencia Road. The building was recently acquired by Larsen Baker and will be renovated and rebranded as Valencia Tech Park. The landlord was represented by its broker, Isaac Figueroa.
Healthy Skin Dermatology leased 4,000 square feet at Rita Ranch Plaza, 8290 S. Houghton Road. Andrew Sternberg and Gordon Wagner, with NAI Horizon, represented the landlord.
N.E.R.D. Power LLC leased 2,800 square feet at 2104 N. Forbes Blvd. Sam Nalli, with NAI Horizon, represented the tenant and Max Fisher, with BRD Realty, represented the landlord.
Hevie's Beauty Supply & African Hair Braiding leased 1,200 square feet at Frontier Village, 3917 E. Pima St. The landlord, Larsen Baker, was represented by its broker Isaac Figueroa.
AZ MediQuip of Arizona, a home medical equipment and supply store, will open this month at 10515 N. Oracle Road. It has operated in the Phoenix area for 20 years and has seven stores. This is the first Tucson location.
Information for Tucson Real Estate is compiled from records at the Pima County Recorder's Office and from brokers. Send information to Gabriela Rico, grico@tucson.com