A Utah-based lithium battery startup will build a $1 billion "gigafactory" complex south of Tucson International Airport, with plans to employ 1,000 workers, after the Pima County Board of supervisors unanimously approved a lease-purchase agreement with the company.
American Battery Factory, a spinoff of energy-storage systems maker Lion Energy, plans to produce lithium-iron-phosphate battery cells for home and commercial energy-storage systems at the county's Aerospace Research Campus.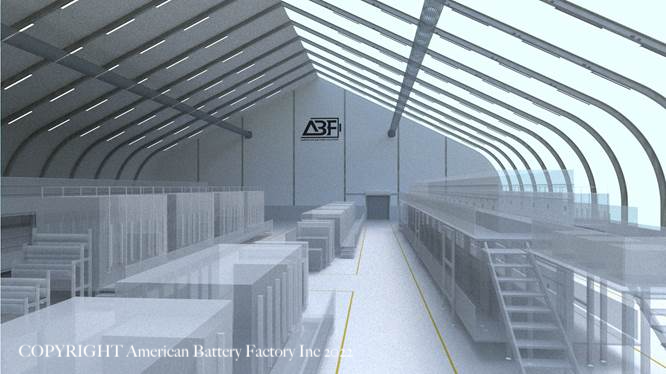 Under the lease-purchase agreement, American Battery Factory would lease up to 267 acres of land, south of Raytheon and the airport, at fair market value as determined by an appraisal.
The company will have the option of buying the land as soon as 30 months after the lease is finalized, at a price of about $21 million for all 267 acres, provided it makes lease payments on time and meets initial construction and employment milestones.
American Battery Factory is expected to invest about $1.2 billion over 10 years at the new campus, and employ 300 full-time workers at an average annual wage of $65,000 within two years of the project start.
At full buildout, the American Battery Factory operation will have an estimated economic impact of $3.1 billion over 10 years, the county says.
Paul Charles, president, CEO and co-founder of American Battery Factory, thanked the county supervisors for their support and said the company is well-capitalized and focused on getting its first building up quickly.
The company plans to build out the site with modular, "fabric tension" buildings, with fabric roofs that can go up in 10 weeks, he told the board.
"Our factories go up very quickly because they're actually built in a factory in North America," Charles told the board. "It takes about 10 weeks to build a 500,000-square-foot structure and only about 10 weeks to stand them up, so our timeframe is by the end of this coming year, fourth quarter of 2023, we anticipate having about 300 employees here. We then anticipate about a six month timeframe for commissioning and bringing that online."
While meeting phased construction milestones, the company is expected to employ 600 full-time workers within four years and 1,000 within five years, according to the lease-purchase deal.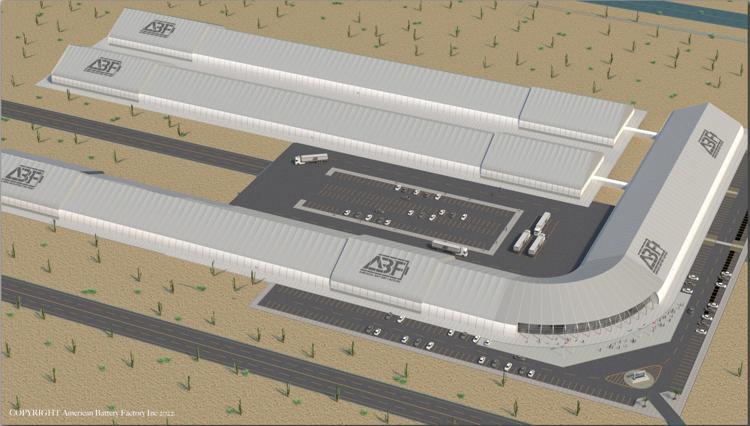 The new factory will put Tucson at the forefront of domestic battery production, Charles said, noting that the company's lithium-iron phosphate batteries don't contain cobalt and nickel, which have raised environmental and ethical concerns.
"We will have a gigafactory in Arizona producing a safe, clean green battery cell," he said noting that Russia produces much of the world's nickel supply and cobalt is a "near conflict material," citing reports of slave labor used in African cobalt mines.
"We do not use cobalt, we do not use nickel," he said. "This is called lithium iron phosphate. Essentially it's fertilizer with some lithium thrown in."
Before the 5-0 vote in favor of the lease-purchase deal, Supervisor Adelita Grijalva questioned the environmental safety of the planned factory, citing plumes of toxic substances that have poisoned the groundwater in the airport areas in the past. TIA has been a federal Superfund environmental cleanup site since 1983, with seven different soil remediation projects addressing contamination from Raytheon and other aerospace companies.
"When you have this wastewater, what's in it and where is that wastewater going to go?" Grijalva said. "Because in the area that you know, we're talking about, specifically, in District 5, we've had Superfund cleanup sites, we've had TCE (trichloroethene) plumes, and the community that keeps getting hit is right around this area."
Charles said everything at the plant will be recycled in a "closed-loop" system.
"Everything we produce, scrap and waste we plan to recycle," he said. "So there's no dispersal into groundwater other than simple sewage for normal use. This is a showcase of clean and green, truly, and we want to make sure that as new technologies come on board, that we're able to implement those as well."
Grijalva also asked about water usage by the planned factory, which is estimated at 25,000 gallons initially and 50,000 gallons daily once the plant is fully operational.
Charles said it will contract for the water it needs with Tucson Water, and its water usage is not out of line with other manufacturing facilities.
"From a water usage (standpoint), that's an incredibly small amount, especially if you look at other gigafactories around the world, which are quite intensive in terms of water usage," he said. "This is very, very small so we'll start with a couple swimming pools a day. And progress to about eight, is what we project over a five year timeframe with that."
Charles said that, Arizona and about a dozen other states offered cheap real estate and other incentives to lure the company, but Tucson stood out.
"Ultimately it came down to the people and the quality of life, and just the progressive nature of the people that are here," said Charles, noting that he raised a family in Scottsdale while running a computer peripheral company and other ventures there.
Charles said Tucson Electric Power also has assured the company enough power to meet its forecast high demand.
"TEP has really provided a the ability for us to be able to stand up quickly, and that's been one of the biggest challenges, is finding adequate power," he said.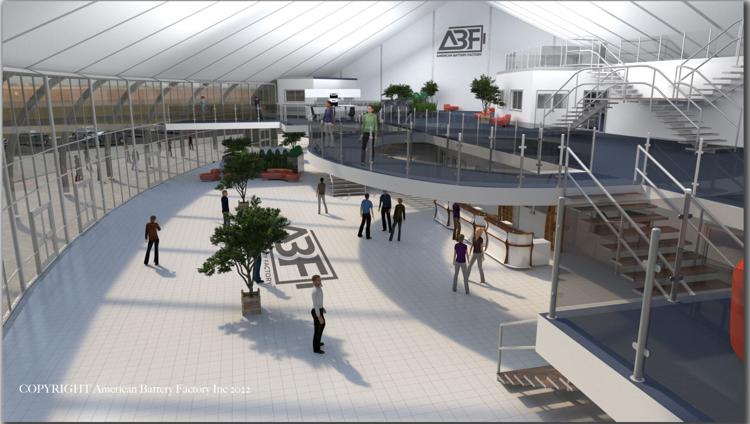 Supervisor Steve Christy questioned whether the lease-purchase agreement had met all legal requirements, specifically in regard to the "gift clause" in the state constitution that restricts the transfer of taxpayer money to private entities.
Pima County found itself in legal hot water over its lease-purchase agreement with World View Enterprises, a high-altitude balloon tourism company for which the county built a building and launch pad at the Aerospace Park Campus in 2018.
In legal challenges filed by the conservative Goldwater Institute, Pima County won state court judgments that the no-bid World View deal did not violate state procurement laws.
But in October, the state Court of Appeals ruled that the deal violated Arizona's constitutional "Gift Clause" restricting the granting of public funds to private individuals or entities.
The Board of Supervisors is still considering whether to appeal that ruling.
"We've gone through several years of conflict with World View and the issues surrounding that," Christy said. "With this amount of issues at stake, I would hate to see somebody like the Goldwater Institute come back six months from now, a year and a half from now and say, 'You didn't dot an I and cross a T here.'"
Sam Brown, chief civil deputy county attorney, said the agreement was developed in consultation with private attorneys that consulted on the World View case and everything was done to make sure the lease-purchase deal would withstand legal challenges.
"We can't stop Goldwater from challenging it if they do, but we're doing everything in our power to make sure that this is airtight," Brown said.
Lesher said the deal is a "market value lease," with clearly verifiable employment and wage benchmarks.
The lease-purchase agreement has an initial term of five years, with four possible five-year renewals, including annual 2.5% rent increases, for 70 acres initially slated for the first phase of a three-phase construction project. Rent for the initial 70 acres will total about $500,000 annually in the first five years.
Incentives provided by Pima County are limited to job training support, recruitment assistance and possible county support for Foreign Trade Zone activation of the site, the county says.
Charles said the company is still negotiating potential performance-based incentives with the city of Tucson, which could provide construction sales-tax breaks, and with the Arizona Commerce Authority, which offers a grant program as well as employment-based performance incentives.
The company is well-positioned to raise the capital needed to build its factories, he said.
Partners on the project to bring the battery factory to Tucson included the  Arizona Commerce Authority and Gov. Doug Ducey, Sun Corridor Inc., Pima County, the city of Tucson, Pima Community College and TEP.
"This marquee project catapults Tucson into the national spotlight, ensuring this region has a prominent place in the energy storage and EV manufacturing supply chain being developed right here," said Joe Snell, president & CEO of Sun Corridor.