With the proliferation of student housing towers popping up around the University of Arizona, some owners of outlying apartment complexes are targeting a different kind of tenant.
Several complexes were built for students away from campus before zoning changes allowed for more height near the university.
Now, as the shiny new towers draw more students, about half a dozen of those complexes are flipping over to traditional apartment rentals.
And, as Tucson home prices continue to rise, demand for rentals has grown sharply and these outlying complexes are situated to meet the demand.
"The handwriting has been on the wall, so to speak, on the properties out by Starr Pass and the Wetmore and Oracle area," said Art Wadlund, senior managing director and multifamily specialist with Berkadia. "Something was going to change because tenants want to be closer to campus."
That became a possibility after the city of Tucson, in 2012, approved a zoning overlay district to create density along the streetcar line, which permitted developments of up to 14 stories. Previously, the limit was four stories.
Once that change was in place, developers began gobbling up vacant parcels and parking lots near campus to build towers that rent by the room at prices well above the price of a market-rate apartment.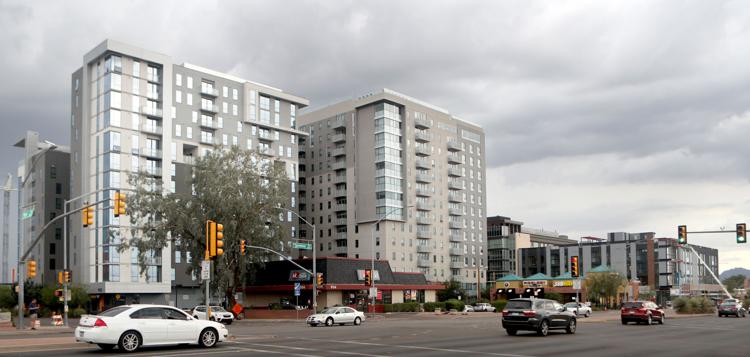 The newest Hub development, on the southwest corner of Speedway and Park Avenue opened this school year, as did The Parker, just south of Speedway on Park Avenue.
Although occupancy figures won't be reported until late October, the towers appear to be drawing a substantial number of students as their websites indicate several floor plans are full.
The Hub, which has two other complexes adjacent to the new one, commands between $735 to $1,345 per bedroom in the five-bedroom models. A single-bedroom floor plan is $1,720 a month.
The average rent in the Tucson market for a traditional apartment is $990 a month.
"The increased supply of highly amenitized product with walkable access to campus has shifted demand closer to campus and negatively impacted the shuttle-to-campus product that was built from the late 1990s to early 2000s," said Jeffrey Casper, first vice president with CBRE in Tucson. "While student demand for off-campus product was declining, many of these well-located communities with great amenities have been able to pivot and capture the significant demand for a conventional apartment community."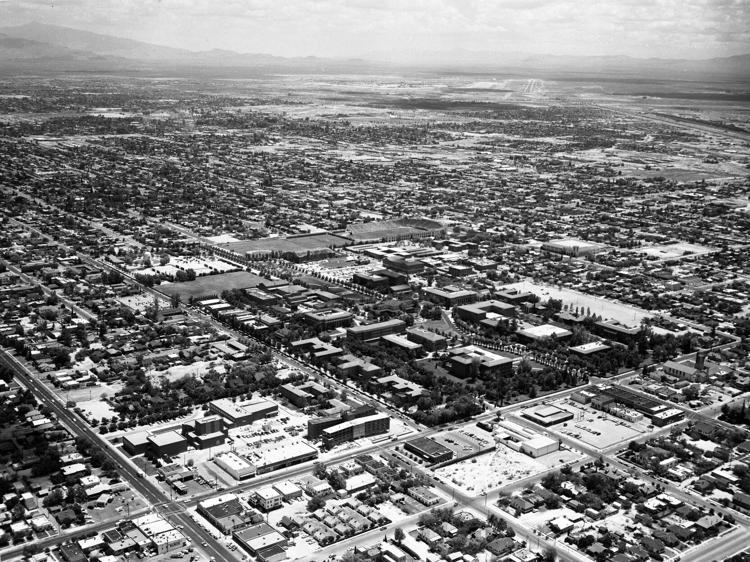 He predicts the trend to continue as demand is on pace to surpass supply for the ninth consecutive year in the Tucson market.
Occupancy of rental properties is currently more than 94%.
"We're trending toward what you see in other markets," Wadlund said. "Generation X and Generation Y are into experiences, not the responsibility of a house."
He said many baby boomers are also selling houses in the foothills or Green Valley and looking to rent downtown while other renters are waiting out the escalating prices of new homes and competition for existing homes.
"It's a combination of renters by choice and renters by necessity," Wadlund said. "And, perhaps as more properties that are farther from campus convert, we'll see a need for more student housing near campus."
More demand for student housing?
The university welcomed its largest incoming class in history this year with more than 8,700 new students and a total enrollment at more than 47,000.
That is keeping investors interested in the student housing market, said Mike Chapman, a student-housing specialist with NAI Horizon.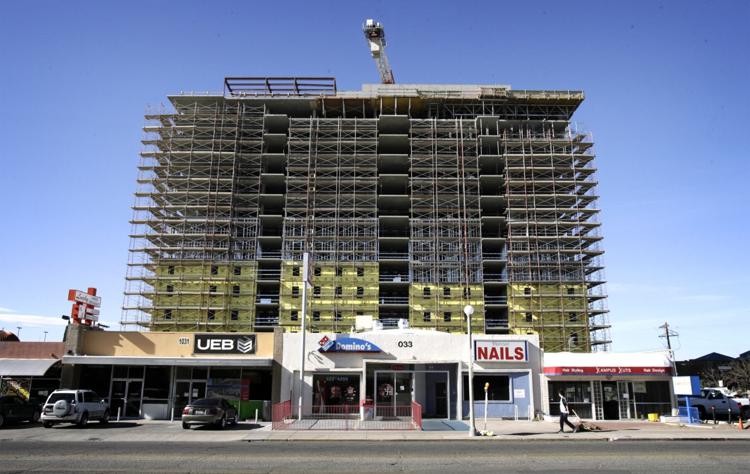 "Developers are still looking for sites and are optimistic about this market," he said. "As long as there is money, a positive feasibility study and a piece of land, builders are going to build these projects."
That financing is available at low interest rates and is also driving that market.
"There is still lots of money to buy those projects at crazy prices," Chapman said. "For once, the income is outpacing the expense."
Casper agrees and believes Tucson has not been saturated yet.
"There are still sites on or near campus that will likely be developed as student housing," he said. "This convenient and walkable product adjacent to a growing university remains in high demand."