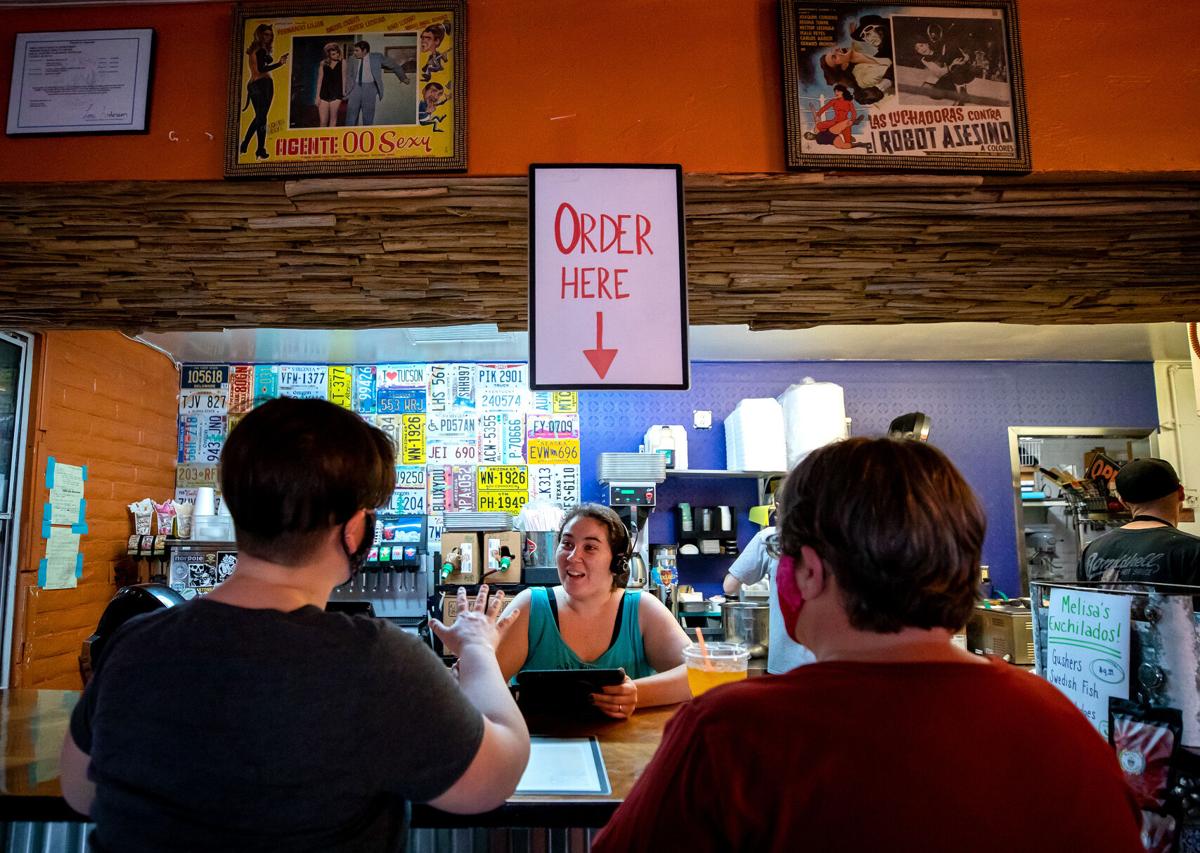 Niki and Kenny King were just about at wits' end in February when the dining room of their fledgling Tucson restaurant started to spring to life.
People who had never heard of the couple's Sonoran Brunch Co. were ordering husband Kenny's Mexi-Zona fusion tacos and burritos and generously tipping the limited wait staff.
They even slipped the Kings a few extra bucks to pay the utilities on the 1,200-square-foot Sonoran Brunch Co. restaurant that the couple opened in October 2019 at 1060 S. Kolb Road.
"I had the craziest amount of support," Niki King recalled of the campaign by the Tucson chapter of Keep Local Alive, a national Facebook movement that launched last November. "Without the support we probably wouldn't still be here."
Since January, Keep Local Alive Tucson has orchestrated at least 16 coordinated "boosts" — social media blitzes that encourage its nearly 14,000 Facebook followers to support a local business.
Three of those, including the Sonoran Brunch event Feb 16-19, were so-called "emergency boosts," arranged with little lead time after the group learned the east-side business was facing extraordinary hardships.
"We find a business in the community that could use a boost and we encourage people to support the business," said Bobby Johnson, who started Keep Local Alive with fellow Chicago area tech entrepreneur Dave Loveland in mid-2020.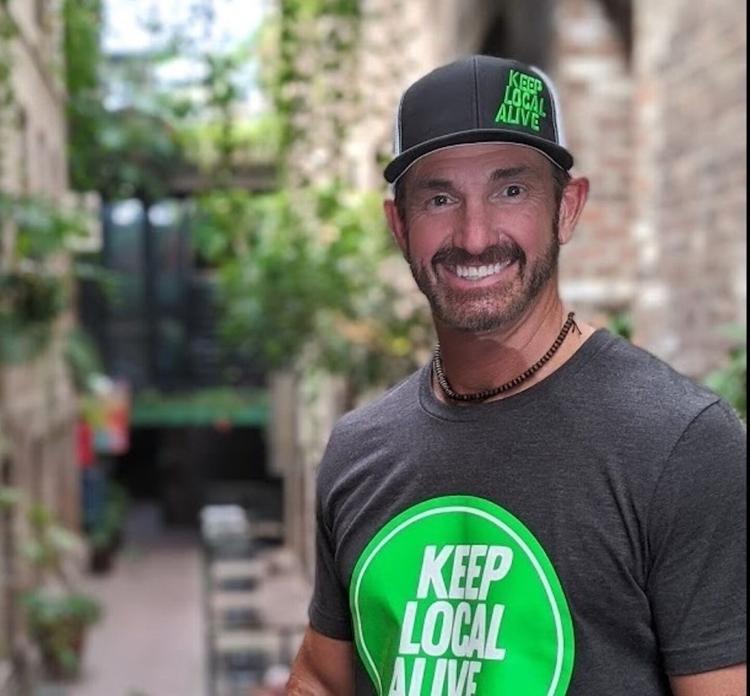 Keep Local Alive Tucson and another campaign, Tucson's Locals, organized by Tucson restaurateur Coralie Satta of Ghini's French Caffe, both launched on Facebook last November to help promote local businesses. The Facebook efforts are open to all local, independent businesses, from the small appliance repairman to the mom-and-pop corner diner.
Tucson's Locals has 2,000 members.
"Once we hit over 1,000 it started growing a little bit faster," Satta said.
Johnson and Satta said they started their efforts in response to the COVID-19 pandemic as they saw locally owned, independent businesses including their own bear the brunt of the economic chaos after the March 2020 shutdown.
Business at Satta's French restaurant at 1803 E. Prince Road dropped precipitously as she transitioned to takeout; Johnson and Loveland had to put their plans for a tech marketing venture on hold indefinitely two weeks after launching when "the apocalypse happened," Johnson said.
"The next thing we knew all of these businesses are shutting down, and Dave and I looked at ourselves and we thought, we cannot not do anything," Johnson said.
Their idea for Keep Local Alive was to promote the economic impact and character of local, independent businesses — which excludes locally owned national chains.
"The whole idea ... is to educate and elevate local businesses," Johnson explained, adding that the movement's goal is to illustrate how local businesses contribute to the economy and to the character of their communities.
Omaha, Nebraska, where Johnson grew up, was the first Keep Local Alive city, launching in spring 2020. Tucson was the second city to come on board.
Johnson said the growth of the Tucson campaign is impressive. In eight months it has attracted just shy of 14,000 followers; Omaha's group has been around a year and has just over 22,000 followers.
The local campaign is run by volunteer ambassadors — doctors, Realtors and other professionals — who recruit and coordinate the "Boost Crew" and the boost events as well as monitor the Facebook page.
"All of us are very committed to local businesses," said volunteer Marta Bustamante, who sells real estate for RE/MAX. "We're trying to support and inspire entrepreneurship, the freedom to start your own business: The very unique pop and mom stores, the store on the corner or the guy who emigrated to the United States and started washing dishes and now he has a restaurant. Our goal is to support them a little bit more."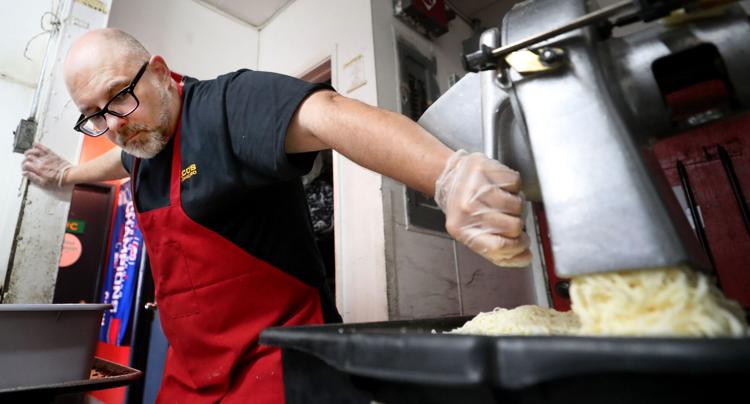 In January, the Tucson group reached out to Rocco's Little Chicago Pizzeria on the construction-snarled East Broadway with plans to boost his business. Owner Anthony DiGrazia said the proposal couldn't have come at a better time. His business was being battered not only by the pandemic but by the yearslong road widening construction, which limited access to his 22-year-old restaurant.
"People don't come down Broadway unless they have to," said DiGrazia, who started offering delivery for the first time in his 22 years in business to try to recoup some of the lost revenue.
On the first day of the weekendlong boost in January, though, his ovens died and he had to close.
"A bunch of people showed up and unfortunately ... we were closed," he said.
But the next day, with the ovens fired up, those folks returned and kept the restaurant busy all weekend, DiGrazia said.
"The very kind boost people ended up buying gift certificates online to help us out," he added.
"Tucson has been hands down probably one of the most successful groups because of the activity and the willingness of ambassadors to take over," Johnson said.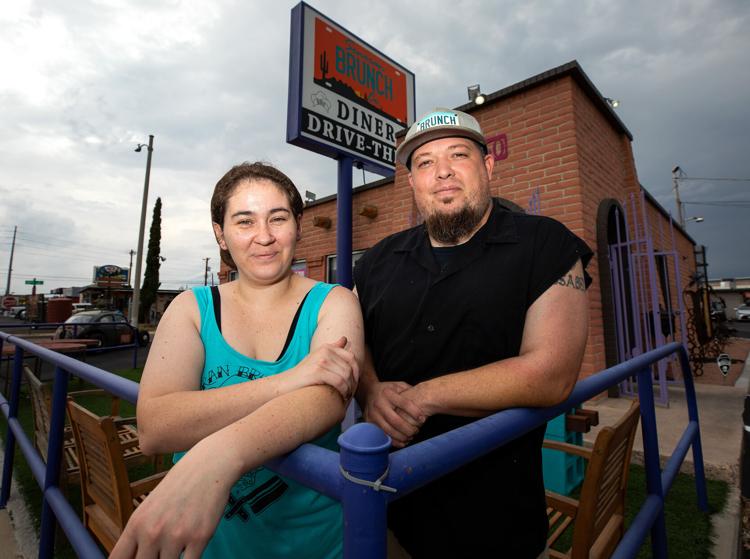 Keep Local Alive now has campaigns in 84 cities nationwide and growing, Johnson added. He and Loveland plan to continue the movement even after they relaunch their startup, Yocal, an app that helps consumers identify truly independent local businesses.
Satta said her goal for Tucson's Locals is simple: Serve as a guide for consumers to find and support locally owned independent businesses.
"We have so much .. beautiful local talent and there is not a real good resource to find these people locally," said Satta, whose restaurant marked its 29th year this month. "I love how community we are in Tucson. I love that so much."