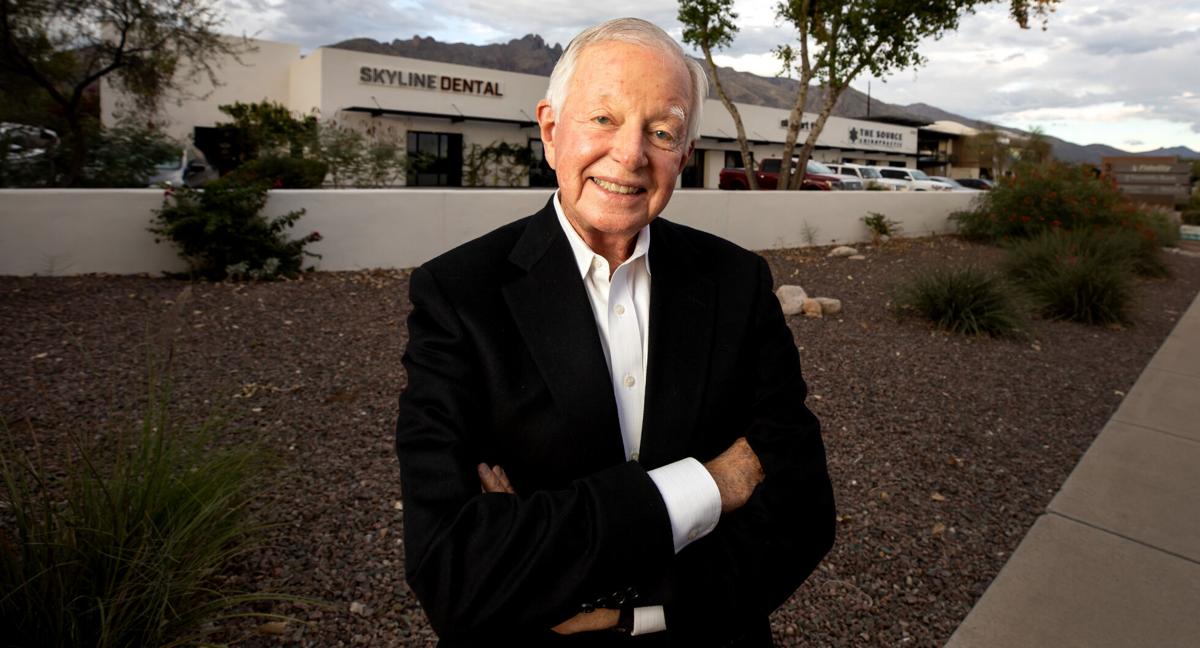 Real estate broker and developer George Larsen is celebrating his 50th year in the Tucson market and was recently recognized by the Southern Arizona CCIM Chapter as a real estate legend.
The 77-year-old cofounder of commercial brokerage firm, Larsen Baker, shared his experiences and thoughts about the local real estate market over past five decades.
Known for his saucy sense of humor, many of Larsen's responses had to be edited before publication.
Q. What was your first job in commercial real estate?
A. My first job was at Horizon Corporation in sales administration. We were developing communities in El Paso and Albuquerque. Tucson's population in 1970 was about 300,000. There was not much besides desert east of Wilmot or north of Wetmore.
Q. What are the most notable changes in the commercial real estate market over the last 50 years?
A. The world has changed since 1970. But as I reflect on it, what's surprising is how commercial real estate is still 'high touch/low tech.' That's not a criticism — it's a testament to the complexity of commercial real estate and the need for brokers to suss out the nuances of a deal. Those details do not lend themselves to artificial intelligence — sometimes, not even human intelligence.
We now have blazing fast analytics and communication tools, but we still list, lease and sell commercial properties with one-on-one advocacy through a broker network.
That's not true of many other occupations. For example, retail has seen a seismic change from an all-store format to a hybrid of e-commerce and stores. Tucson's two remaining enclosed malls may soon be demalled to become apartments, or recycled into offices, warehouses or school uses.
Home selling is also becoming automated, through Opendoor, Zillow and Offerpad. In Las Vegas, it's been reported that about 15% of home sales are now made through algorithms, not humans.
But in commercial real estate, most every large or complex transaction is still accomplished through one-on-one negotiation. When AI can negotiate a Ross lease, I'll change my opinion.
Q. You've weathered a few storms in your career. What's your advice to younger professionals who may not have been around through tough times?
A. Get in the business of owning, not just brokering commercial real estate. Real wealth is in ownership.
I was lucky enough to start my career in real estate with an MBA (courtesy of the GI Bill), but I did not really know commercial real estate until I earned my CCIM designation in 1982.
With those new skills, I was able to identify commercial properties with the potential to reward my clients with 20% or more annual investment returns.
If you believe in and invest in your own deals, you will find investors who want to invest with you. Now you are the sponsor, the managing member of the LLC, the buyer broker, the developer, the property manager, the supervising contractor, and the selling broker. (Unfortunately, you're also the loan guarantor…. but that's a different story).
You can make money providing all these services for your partners. If your investment skills are good, you will have partners for life. While I'm giving old man advice, use sunscreen, take risks, differentiate yourself as an expert, get more education, teach your skill set to others, treat people fairly, and never get seriously in debt to anyone who says they cried at the end of Scarface.
Q. Where is the market is headed in the next 10 years?
A. I don't know. I won't be around. As economist John Kenneth Galbraith once said, 'Economic forecasts only exist to make astrology look respectable.'
Q. Is there one particular project or transaction that stands out to you?
A. In 1996, we bought a monumental failure of a 109,000-square-foot shopping center. You know it as The Plaza at Williams Centre. It was a bank "real estate owned" and 50% vacant.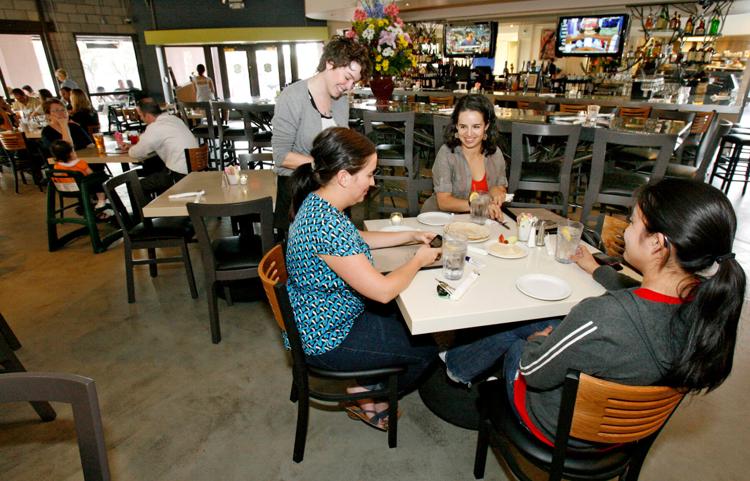 My partner Don Baker and I had barely survived the recession of 1989-1994. We were used to buying small REO cast-off retail and office buildings at $20 to $35 per square foot.
The Plaza was priced at over $100 per square foot and some tenants hadn't paid rent for two years.
I almost chickened out on the day before the drop-dead date but my partner Don Baker was a strong go. Don prevailed. Some gun play was involved. We bought the shopping center.
We still own The Plaza at Williams Centre. We refinance it every 10 years. Twenty-five years later, The Plaza is worth almost three times what we paid for it.
Not that you expected me to tell you about one of our mistakes.
Q. What has helped Arizona become such an appealing location for commercial real estate?
A. California. We know a lot of Californians who say, "Gee, I'm enjoying the crime and high taxes in California, but it's just not hot enough, let's move to Tucson!" So, despite the tragedy of an occasional small dog that self-combusts in July, Arizona and similar sunbelt states have benefited from the disfunction of California.
Also, Arizona has relatively low housing costs, unobtrusive regulation, reasonable taxes and a young workforce. And Arizona is still uncrowded by coastal standards.
When I got out of the Army in 1969, I moved to Arizona from Chicago. In 1969, the entire population of Arizona was about equal to the population of just the south side of Chicago. I've never left Tucson. When I make a real estate mistake here, I just wait a few years.
Q. What advice would you give young people who are looking for long, successful careers in commercial real estate?
A. I think success comes from a combination of networking with your business friends, having detailed industry knowledge, and having a strong work ethic. The only one of these that can be partially bought is industry knowledge. Buy it.
Also, keep this success thing in perspective. Remember, money can't buy happiness, but it can buy you a yacht big enough to pull up right next to it.