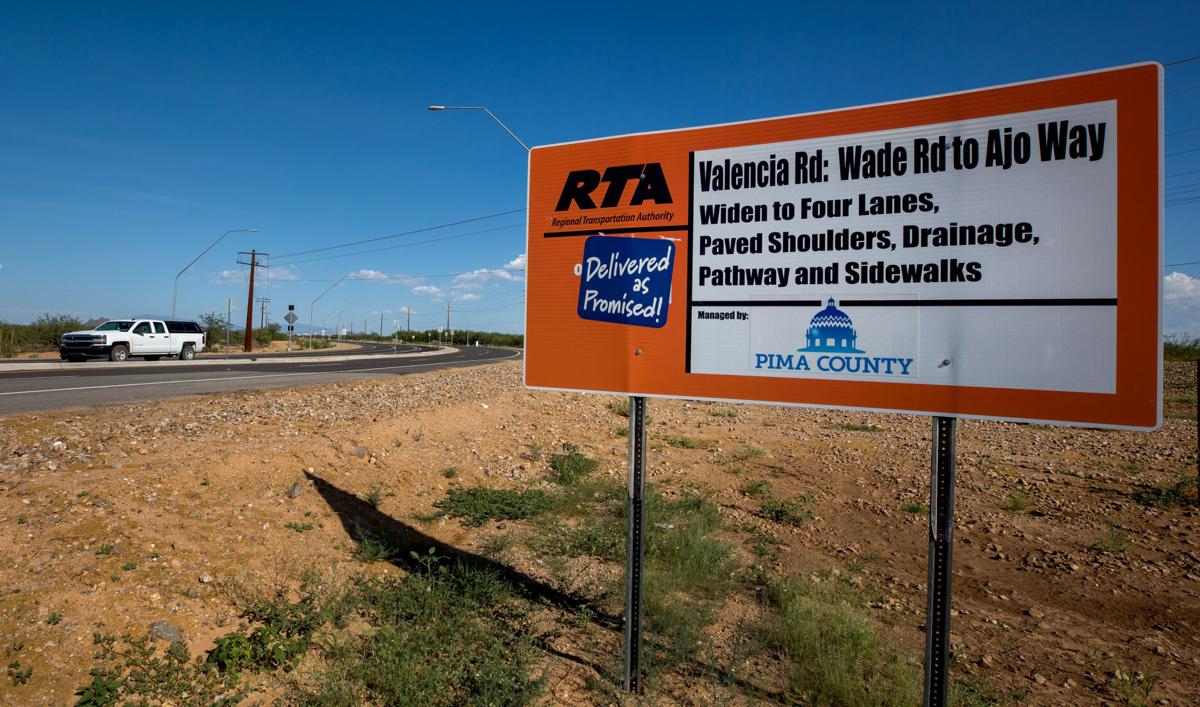 Members of the Regional Transportation Authority Board met Thursday for the first time since Tucson set a deadline to withdraw from the multi-billion dollar transportation program, and some members said they would not support a major change the city is seeking.
The mayor of Marana called Tucson's threat to withdraw from the program "playing bully" and said if any more time was spent discussing a new system that would give the city a larger say in board votes, it would "kill the RTA."
The RTA is a voter-approved initiative dedicated to implementing a variety of transportation projects across Pima County that has been funded by a half-cent sales tax since 2006.
Tucson's City Council unanimously voted last week to set a Feb. 1 deadline to withdraw from the next iteration of the RTA, called RTA Next, if the city's list of complaints about the program are not addressed. The withdrawal of the county's most populous city could spell the end of the RTA when residents vote to renew the program in 2026.
Representatives from the RTA Board's nine member jurisdictions — which include two tribes, five city or town governments, Pima County and the Arizona State Transportation Board — spent about three hours discussing voting structure on Thursday, one of the city's key concerns.
The RTA and its managing organization, the Pima Association of Governments, allow each jurisdiction and equal vote despite their vastly different population size. Tucson wants both groups to adopt a "weighted" voting system that gives more say to jurisdictions representing the larger populations.
Tense discussion
Some member jurisdictions made it clear they would not support the change during the long and tense discussion, making Tucson's total withdrawal more likely.
"As far as I'm concerned you're not going to get veto power or weighted voting, and I talked to a few members of this board who feel the same way," Marana Mayor Ed Honea said during the meeting.
Three presentations on weighted voting were given to the RTA Board after the Sahuarita Mayor Tom Murphy opened the discussion by stating his opposition to a voting model change.
Nathan Pryor, the policy and government relations director for the Maricopa Association of Governments (MAG), was the first to present his organization's approach to weighted voting.
The "MAG model" uses weighted voting as a backup in instances when an equal vote is not unanimous among its members. It is also only used to block motions, rather than push a motion through for approval.
Multiple board members said they were confused about MAG's weighted voting structure. The complex system changes how votes are weighted depending on the topics at hand, for example.
In response to Pryor's presentation, Pima County Supervisor Rex Scott, an RTA Board member, said he understood why "there's not been a significant number" of organizations like the RTA that have adopted weighted voting.
Another weighted voting model was proposed by Pima County Supervisor Matt Heinz, who does not sit on the RTA board but has been a staunch proponent of representational voting.
Heinz's model allowed larger jurisdictions like Tucson to have a greater vote based on population, but with an upper limit of three votes and a minimum of at least one.
"This structure ensures that no single jurisdiction could have unilateral veto power. Even if you took the city of Tucson with three and Pima County with two, those five votes together would still not be able to stop or force anything through," Heinz said during his presentation.
Sahuarita Mayor Murphy implied Heinz's proposal would disenfranchise some of the county supervisor's constituents in areas like South Tucson, a small RTA jurisdiction.
The model would actually give the city of South Tucson a disproportionately high 8% of the vote despite the city representing 0.5% of the county's population, according to Heinz.
The conversation became more tense during the third presentation by Arlie Adkins, an associate professor of urban planning at the University of Arizona.
Adkins' presentation focused more on the general efficacy of weighted voting, rather than proposing any one model. He argued that the practice does not harm regional collaboration by using examples of successful inter-governmental programs that use the approach.
The associate professor also said proportional voting is an equity issue, and that the current one-vote structure disenfranchises the region's people of color who primarily live in Tucson.
"I think we're past the point when we can say this is just how we've done things for the past 50 years and use that as an argument to continue the status quo," Adkins said.