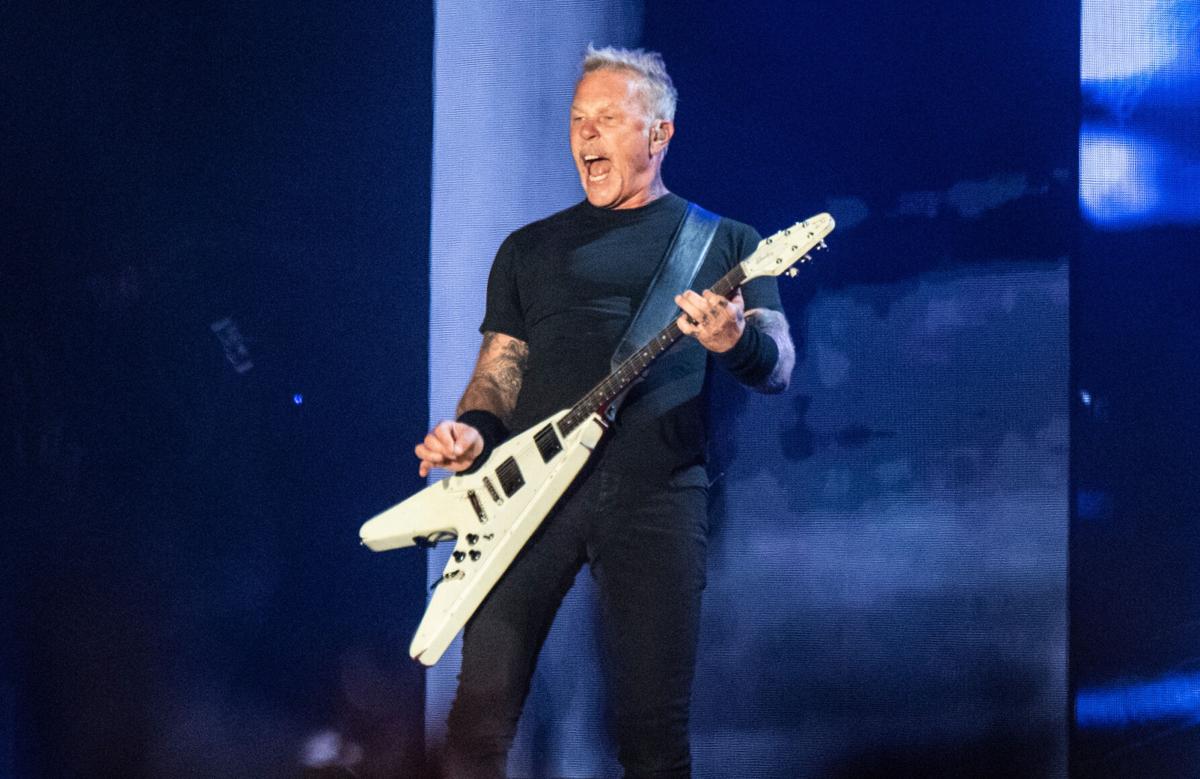 A trust connected to the lead singer and guitarist for the heavy metal band Metallica sold 20 acres in the Santa Rita Mountains to Rosemont Copper, for use at a possible mine site.
The $1.2 million purchase this month was all in cash, a Pima County Recorder's Office document shows.
"Cha-ching!!!" pronounced tmz.com, the celebrity gossip website, when it broke news of the purchase on Sunday.
The land's formal owner prior to the sale was the James and Francesca Hetfield Revocable Trust, the document said. The trust, based in San Rafael, California, obtained the land from Hetfield himself in June 1998. No purchase price was disclosed at the time.
The land purchased is part of a much larger area where Rosemont Copper's parent company, Hudbay Minerals Inc., is conducting exploratory drilling to study the feasibility of building up to three open pits to mine copper.
Hudbay plans to spend $34 million this year on drilling and related studies on that project, called Copper World. It would lie on the Santa Ritas' west slope, overlooking the communities of Green Valley and Sahuarita.
The land purchased from Hetfield's foundation will be part of the Copper World project, a Hudbay spokesperson said Monday.
The legal document that recorded the sale for the Pima County Recorder's Office doesn't mention the land's specific location.
Hudbay has been amassing thousands of acres of private land in the Santa Ritas in the past few years for Copper World. It now says it has about 4,500 acres of private land in that area. More than half of that is land its predecessors acquired decades ago from the federal government through mining claims.
The purchase comes about a month after Pima Community College announced it received a $100,000 grant from the nonprofit Metallica Scholars Initiative. The effort, supported by Metallica, is aimed at directly supporting students while elevating the importance of career and technical education, the college said in a news release.
The initiative is financed by All Within My Hands, a nonprofit, philanthropic organization created by the members and management of Metallica. The organization is "dedicated to creating sustainable communities by supporting workforce education, the fight against hunger, and other critical local services," the group's website says.
Metallica and its band members have had numerous ties to Arizona over the years, the Phoenix New Times reported in 2017.
The website Celebrity Net Worth estimates Hetfield's net worth at $300 million. He is a founder, lead singer, guitarist and songwriter for Metallica. The band formed 40 years ago this month, when he and drummer Lars Ulrich got together via an ad in Ulrich's LA Recycler newspaper, the band's website says.