The family-and-kids-focused Main Event, a bowling alley, arcade and entertainment center opening on Tucson's southwest side this week, is like its parent company's adult-leaning Dave & Busters — on steroids.
Fifty-thousand square feet that can accommodate 1,200 people
A 22-lane bowling alley
Laser tag
More than 100 arcade games, 85 of which are designed for two players or more
Add to that billiards, shuffle board and banquet rooms perfect for kids parties and corporate meetings
When it opens its doors on Wednesday, March 1, at 4700 S. Landing Way, Main Event will be the biggest entertainment attraction in The Landing, the mixed-use development off Interstate 19 and West Irvington Road that is changing the entertainment narrative on Tucson's south side.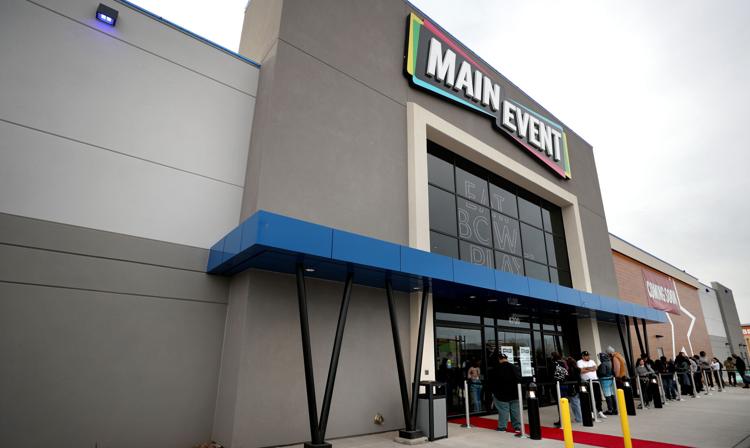 Between The Landing and the Spectrum center across the street, the area is fast becoming Tucson's entertainment destination with nearly 30 restaurants and a movie theater, plus plans for a hotel and as many as 200 apartments.
Main Event picked the southwest side location "because it's quickly booming," said Marie Carroll, the center's sales manager.
"Not only that, but we love the community on this part of town. We wanted to make sure we were integrating in a part of town where we were going to be able to bring out our demographic," she said.
That demographic is families with young kids, which is the predominant demographic in the surrounding communities of Sahuarita, Tucson's southwest and south sides and the east side community of Vail, said Carroll, who got her start with Main Event at its Avondale location.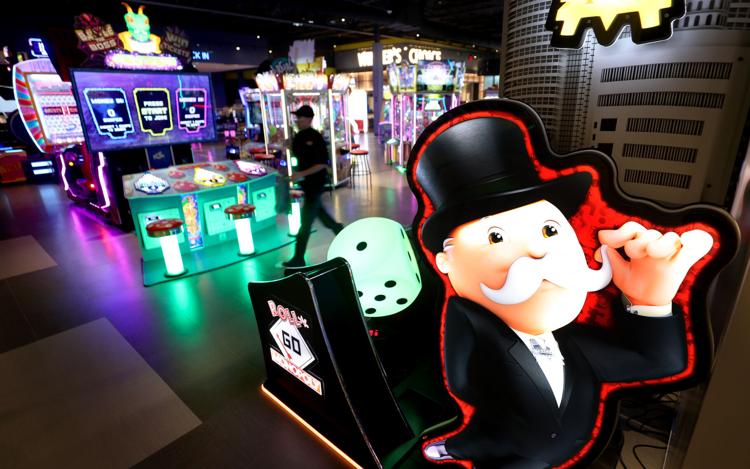 But the shoppers coming on Interstate 19 from Mexico by the tens of thousands every month was also a big draw to the area.
"We're hoping to go global with Main Event and exposure to Mexican (consumers) could help," Carroll said.
Since its founding in 1998, Main Event has opened 50 locations, mostly in Southern states, although it has a single location in Maryland and two in Ohio. Tucson is the fourth in Arizona, with other locations in Tempe, Gilbert and Avondale.
Dave & Busters bought the 25-year-old company last year as a family-friendly complement to its more adult-themed restaurant and arcade.
The lone Tucson Dave & Busters, in a 30,000-square-foot building at 1390 E. Tucson Marketplace Blvd., is about five miles from Main Event.
Main Event's menu is decidedly more downscale than Dave & Busters, offering a Family Kitchen menu of shareable feasts that can feed up to five where you can mix and match pizza, wings and salad, for instance. There's also classic burgers with innovative twists including one featuring peanut butter; a mega pan pizza with giant pepperoni; and mason jar desserts.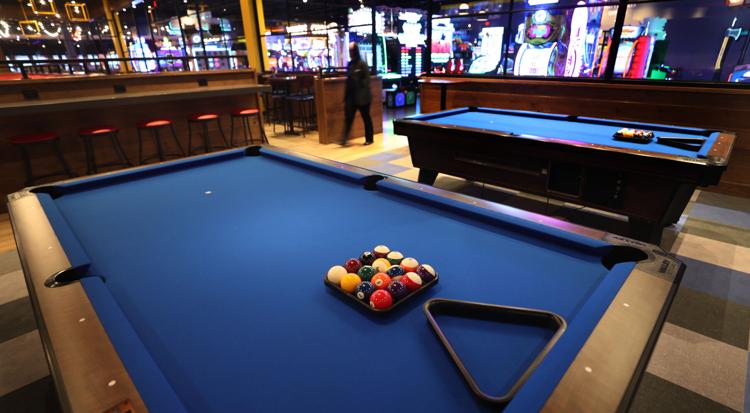 There's also a handful of craft beers on tap including a few from Tucson.
Main Event will open at 11 a.m. Wednesday and will host its grand opening Friday, March 3, through Sunday, March 5, with several special promotions:
The first 200 guests in line on Friday, March 3, get free laser tag for a year.
Saturday is "Pins for a Purpose." Main Event will donate $10 to the Education Enrichment Foundation benefiting the Tucson Unified School District for every strike bowled through March 10.
Families can take a shot at the Big Fun Sundae on Sunday, March 5. Families that finish the ice cream, sauces and toppings that include donut holes, candy, whipped cream and brownies in five minutes won't have to pay the $18.99 price for the dessert. They also get a free T-shirt, Carroll said.
"Monday Night Madness" on March 6 is $12.99 per person for all you can play games and activities after 4 p.m.
On Tuesday, March 7, kids eat free with the purchase of an $11.99 or higher priced entrée.
Main Event will be open from 11 a.m. to midnight Sundays through Thursdays; 11 a.m. to 2 a.m. Fridays; and from 9 a.m. to 2 a.m. Saturdays. For more information, visit mainevent.com/tucson.