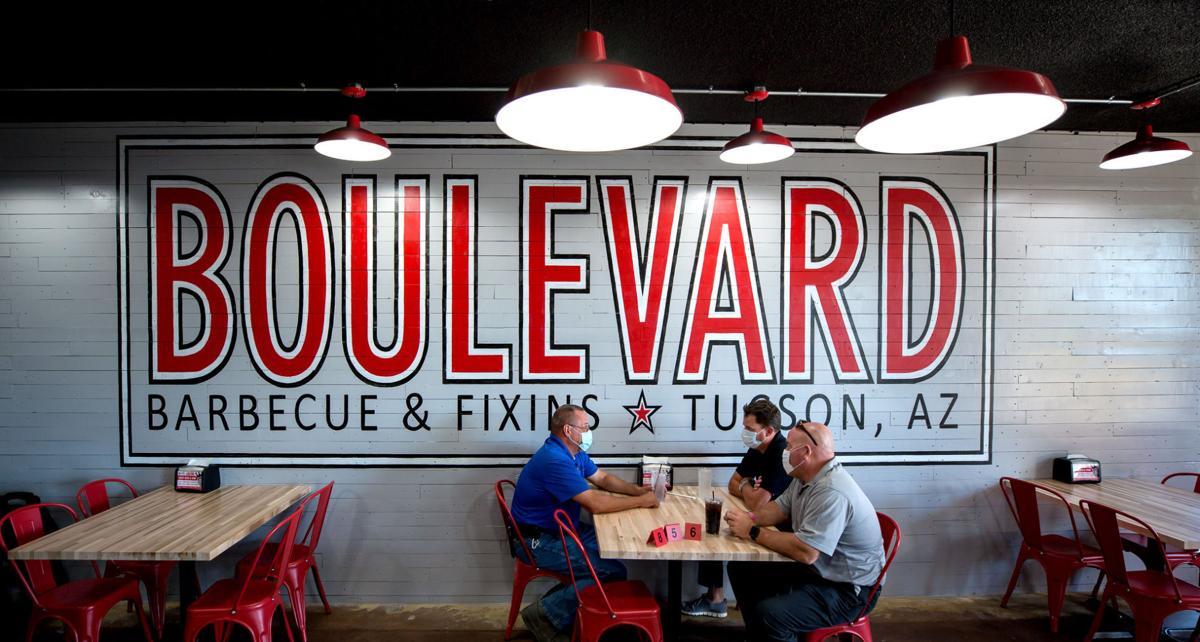 For the first time in nine years, the masterminds behind Tucson's Serial Grillers has permanently closed one of its many restaurant ventures — Boulevard Barbecue & Fixins on East Speedway.
The owners cited increased costs of meat and a shortage of employees in their decision to shut the restaurant's doors.
The owners of Boulevard Barbecue & Fixins posted a notice on their Facebook page early this week announcing that they planned to permanently close the restaurant at the end of business on Sept. 26.
When they heard the news, half of the staff quit, leaving owners Travis and William Miller and their partner, David Martin, with no choice but to shut things down on Wednesday, Sept. 22 — a month shy of the restaurant's one-year anniversary.
"We had six people working, and when three of them quit of the six, we just couldn't function," said Travis Miller.
Travis Miller said they will likely move Toro Loco into the Boulevard Barbecue space, which had been home to the brothers' first Serial Grillers pizza and sandwich restaurant before they teamed up with Red Desert Barbecue pitmaster Martin.
Boulevard Barbecue had been in the works since early 2019, but was delayed as the Millers worked to open their Serial Grillers express location in Marana. That restaurant, off Interstate 10 and West Cortaro Farms Road, opened in February 2020.
Travis Miller said they hope to relocate Toro Loco to the Broadway location later this year after they make $20,000 to $30,000 in upgrades to the 3,700-square-foot space.
Toro Loco, which the Millers opened in summer 2019, has already outgrown its 1,200-square-foot space at 7940 E. Broadway and the brothers had been considering a larger space. Moving into Boulevard Barbecue will save them potentially hundreds of thousands of dollars, Miller said, citing the $400,000 the brothers paid to build out 4605 E. Speedway, where they opened Transplant in August.
The Millers, who opened their first Serial Grillers restaurant in 2013 after operating it as a food truck for a year, also own Craft, A Modern Drinkery taproom next door to Transplant.