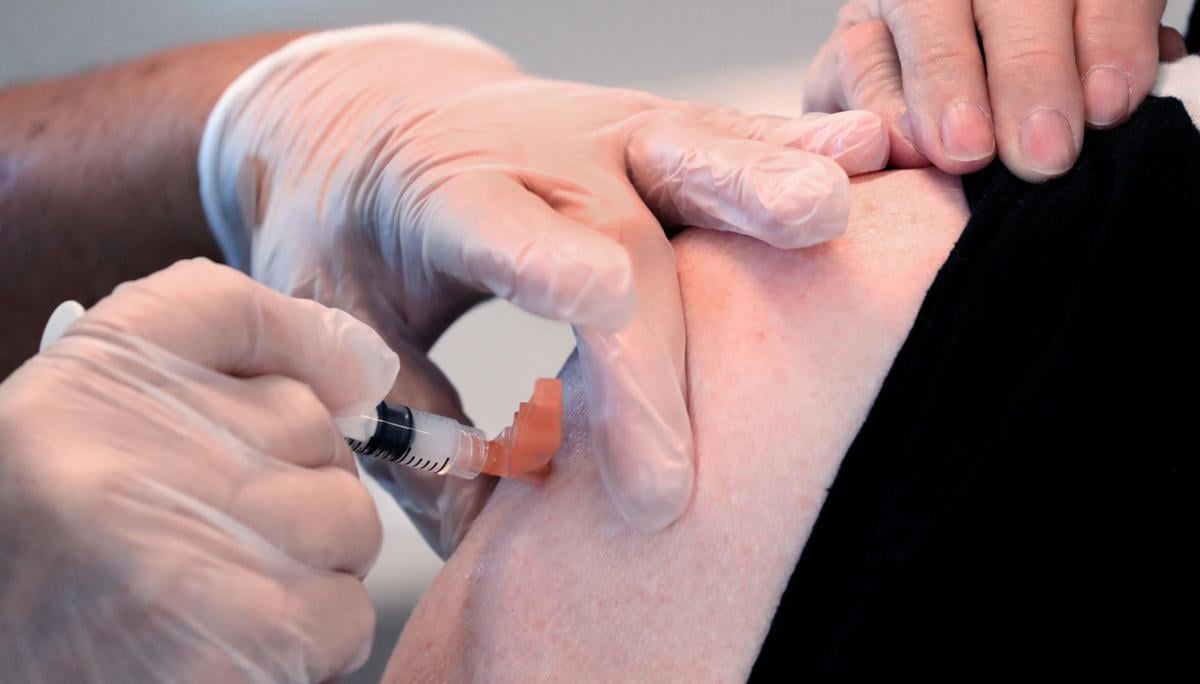 Sunnyside Unified School District is going to offer extra sick days to vaccinated employees, becoming the first school district in Tucson to offer a vaccine incentive to employees.
"I think the incentive would encourage employees to get vaccinated," said Debra Bergman, chief human resources officer who coordinates with employees whom the health department has told to quarantine. "It's up to them. We're not forcing. We're not saying you have to. We're just going to incentivize that. If you're fully vaccinated, you're really helping out the big picture."
The incentive gives up to 10 days paid sick leave, above the employee's accrued leave, to fully vaccinated employees who cannot come to work because of a COVID-19 related reason, including needing to quarantine because they have COVID-19 or COVID-19-like symptoms or if they have to care for a child who has to quarantine or whose school or place of care is closed due to the virus.
The incentive is similar to a previous paid leave provided by the federal government, not connected to vaccine status.
That leave expired at the end of 2020, but many school districts extended it through March. Currently, school district staff across Tucson have to use their own sick leave for COVID-19-related absences, except in the Marana school district, which is still offering COVID-19-specific leave to all employees.
The county health department has told thousands of students and school staff to quarantine this school year, with more than 2,000 positive COVID-19 cases in Tucson schools and 66 outbreaks.
Students overwhelmingly represent the majority of cases in schools at 88% of cases, more than half of which are in children too young to be vaccinated.
And although the vast majority of quarantines are students as well, most school districts say the number of staff in quarantine creates challenges with maintaining staffing.
Many school districts struggle to cover classes because there is a shortage of substitute teachers to cover, meaning staff in other positions such as administrators and librarians often need to step in and cover classes. Many school districts have recently raised pay for substitutes in an effort to attract more applicants.
Staff who are vaccinated do not have to quarantine if they are considered a close contact unless they test positive for COVID-19 or develop symptoms.
Sunnyside does not know what the extra sick days will cost the district, but so far this school year, 97 Sunnyside staff have had to quarantine, of which more than 80% were vaccinated. The incentive will retroactively cover their absences.
School districts don't know how many of their staff are vaccinated, though some did informal surveys earlier on during the vaccination efforts.
Sunnyside did a voluntary survey in January, and more than 91% of respondents said they had at least received their first dose of the vaccine. Tucson Unified, Vail, Amphi, Flowing Wells and Tanque Verde either surveyed staff at some point or helped staff get vaccine appointments and so estimate that a high percentage of staff got at least their first vaccine. Marana, Sahuarita and Catalina Foothills have not surveyed staff on vaccination status.
To be eligible for Sunnyside's incentive, an employee must be willing to provide proof that they have been fully vaccinated for COVID-19 or provide proof that they are unable to be vaccinated for a legitimate health reason.
The district says the incentive does not run afoul of the recently passed law that says schools cannot require students or staff to be vaccinated because it does not require a teacher to be vaccinated.
Other districts outside of Tucson are considering similar measures, Bergman says, but so far no other Tucson school districts have offered vaccine incentives. A number of school districts have increased vaccine access by holding vaccine clinics on school campuses.