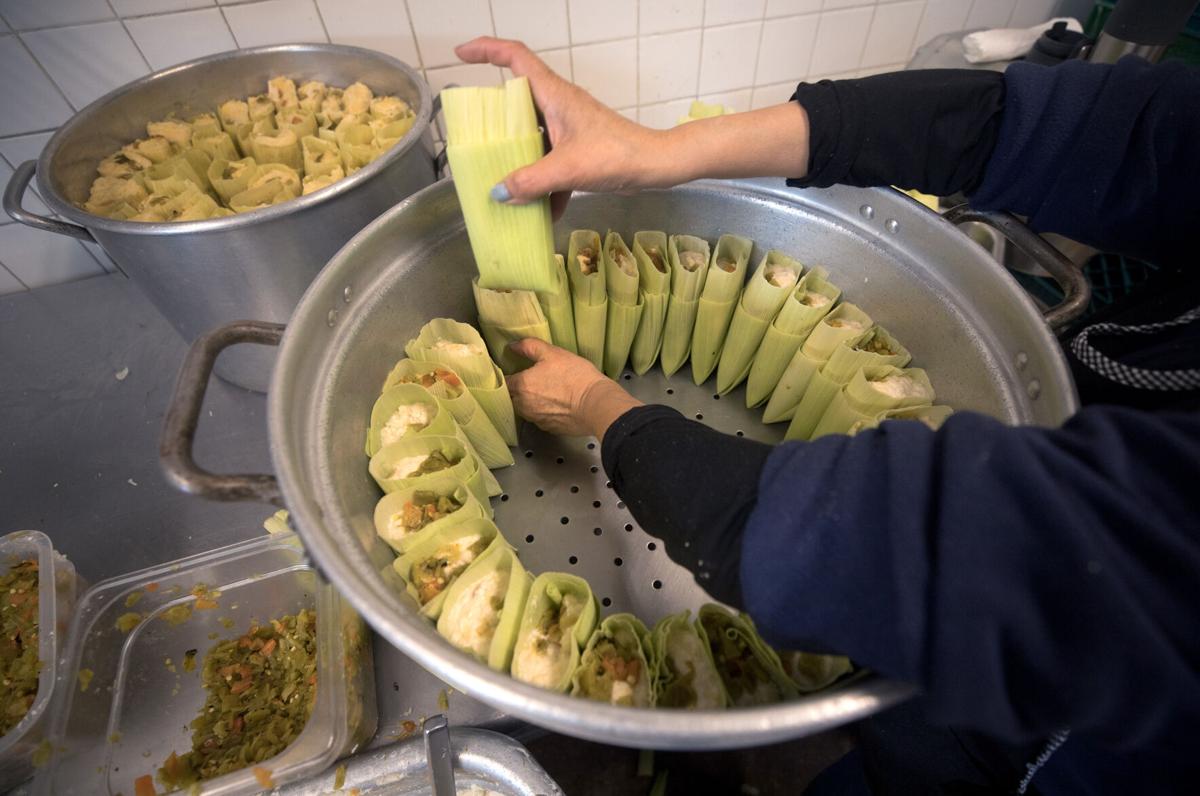 Ongoing drought conditions last summer in Mexico are putting a crimp in one of Tucson's beloved Christmas traditions: tamales.
Tamale makers say that it is getting harder to get their hands on the Mexican-grown corn used in green corn tamales, which are popular this time of year. And when they can get the corn, they are seeing prices jump as much as 25% and in some cases double.
"We used to pay $3.50 for a dozen ears of corn; now it's $7," said Michael Hultquist, whose South Tucson family restaurant El Torero has a citywide reputation for its green corn tamales.
As of last week, Hultquist, whose family also ran the longtime restaurant Lerua's on east Broadway, had only three dozen green corn tamales on hand at El Torero, 231 E. 26th St.
"I've got a lot of upset customers," he said one day last week as a delivery truck was pulling into his parking lot. "All my little Mexican ladies, all my grandmas and moms, they all will tell you corn has gotten very expensive to make fresh green corn tamales. The older families that have been making it for a while, they know it's getting more expensive."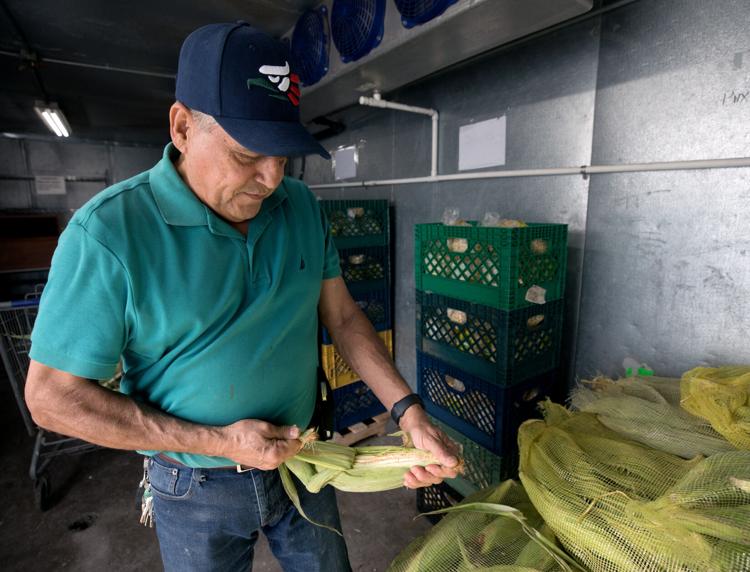 But it's also getting more scarce, said Alejandro Rodriguez, whose family owns El Rey del Elote on South 12th Avenue, a wholesale distributor that also sells ground corn for masa to the public.
Rodriguez traces the problem back as far as March and says it has only gotten worse as the demand for corn has increased.
"There is corn every day, but we're only getting a certain amount," he said, and that amount is significantly less than recent years and requires driving deeper into Mexico, sometimes well into Sinaloa, he added.
He's also paying more for the corn, about $4.50 to $5 for a dozen ears. He sells the corn for $7 a dozen, splitting his weekly hauls between his restaurant customers and El Rey del Elote, where they sell ground corn for $4.50 a pound to the public.
Ricardo Cazares, who sells the premade regular corn masa and green corn by the dozen ears from his south side Alejandro's Tortilla Factory, said he worries that he won't have enough corn on hand to supply the holiday demand. His 35-year-old factory at 5330 S. 12th Ave. also sells packaged masa in Fry's, Walmart and Safeway stores this time of year, alongside the company's popular line of flour and corn tortillas.
"The green corn, there are sometimes weeks when we don't have any corn at all," Cazares said. "They are not having enough corn to be able to supply the demand."
Early this year, the U.S. Department of Agriculture warned of the coming shortages, projecting in a January 2020 report that Mexico's corn production could drop slightly because of the water supply from Mother Nature and the country's dwindling irrigation system.
Mexico's Agrifood and Fisheries Information Service reported in early November that corn production had actually dropped by 5.2% over 2020 yields, to 6.9 million tons.
The impact locally has varied from devastating to simply expensive.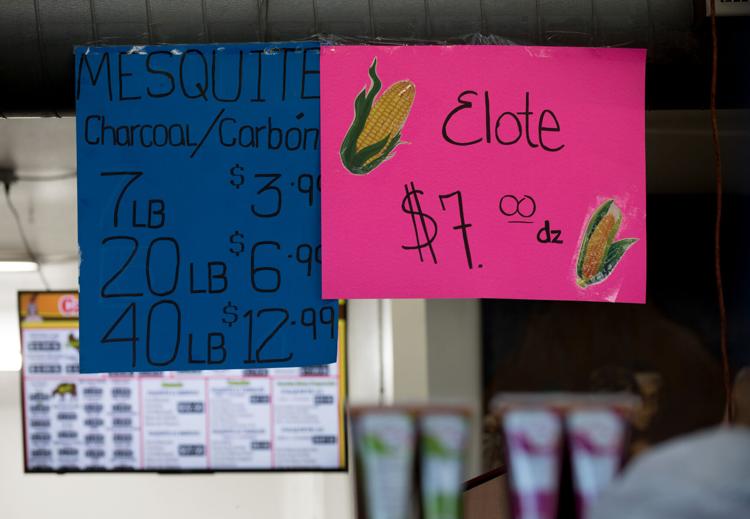 Tucson Tamale Co., which has two Tucson restaurants and distributes its tamales to 4,000 retail stores nationwide in addition to a national e-commerce business, has long-term contracts with suppliers that guarantees it will have enough corn, said owner Todd Martin. But this year, that corn is coming at a cost — nearly double the 46 cents a pound that Martin paid this time last year, he said. The price is now 72 cents a pound.
"Prices in general are up across the board for pork, chicken, beef — they are all up," he said, adding that the cost of packaging supplies also has increased.
Tania Dorame said customers can expect to pay about 10% more for her popular red beef tamales to cover the increased costs. The corn she gets in 25-pound bags went up by $5 a bag while lard jumped $11 a case and beef is $2 more a pound.
Dorame expects to sell more than 1,000 dozen red beef tamales through Christmas from her family's two Tania's Mexican Food restaurants — the original at 2856 W. Drexel Road that her grandparents opened more than 40 years ago and the months-old Sahuarita restaurant at 15980 S. Rancho Sahuarita Blvd. Since the middle of the summer, she had dedicated five full-time employees to work one eight- to 10-hour day solely on tamale production.
"By December, I need to have at least 1,000 dozen and I keep making them so I have them for the whole season," she said.
Hultquist at this point was hoping the truck that pulled into his lot that night last week was filled with corn.
"What's unfortunate is that I'm upsetting a lot of my older customers," he said, customers who have been with his family through Lerua's, which closed in 2018 to make way for the Broadway street widening project, and El Torero, which has been a staple of South Tucson since 1957.
When they closed on Broadway, the Hultquists folded part of the Lerua menu and its popular green corn tamales into El Torero's menu.
Up until the end, Lerua's could expect to sell more than 5,000 dozen tamales — a big chunk of them the green corn — during the Christmas season.
That number seems almost wishful thinking at this point, although El Torero will have plenty of red beef tamales for the holidays.
"We have a product that is entirely Mother Nature. That's what you're up against," Hultquist said.