There was nothing quite like walking into a KB Toys or Toys R Us store as a child in the 1980s.
It was a special thrill wandering aisle after aisle while your favorite Saturday morning cartoon characters — ThunderCats, Rainbow Brite, Care Bears, Teenage Mutant Ninja Turtles — looked longingly at you from their plastic packaging and cardboard backings.
To your parents, it was an easy way to entertain, a small price to pay to keep you and your sister from murdering each other. To you, it provided a resource for endless hours of entertainment and happy memories for years to come.
Vinny Cuadrado knows that nostalgia well. For nearly three decades, he has been collecting, buying and selling vintage toys and figures primarily from the 1970s and '80s, at local and regional shows, conventions, swap meets, antique fairs and online in Tucson.
Now, for the first time, Cuadrado has opened his own brick-and-mortar shop, Those Wonderful Toys, at 3853 N. Oracle Road, in a small business complex about a mile south of the Tucson Mall.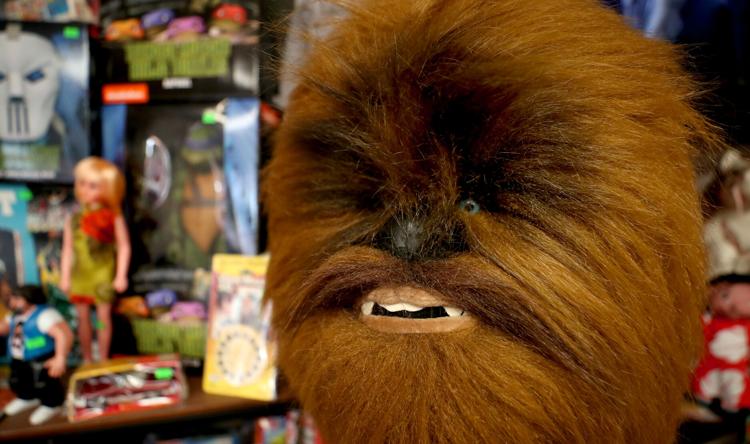 The storefront is swimming in childhood favorites. Thousands of original and modern takes on vintage action figures, from He-Man to Star Wars characters, line the walls. There are Batman, Ziggy and Hair Bear Bunch lunchboxes and a Mork from Ork Halloween costume on display.
Issue No. 2 of "The Amazing Spider-Man Vol. 1" from 1963, a storyline that marked the first appearance of The Vulture and only the third appearance of Spider-Man, sits in a vintage display case in the front room.
In the back room, a 1977 R2-D2 inflatable punching bag made by Kenner nearly touches the ceiling from its top-shelf perch.
"I had never seen one in person before," Cuadrado said. "It has been holding air for two months since we've been here,"
A storefront was a natural progression for Cuadrado.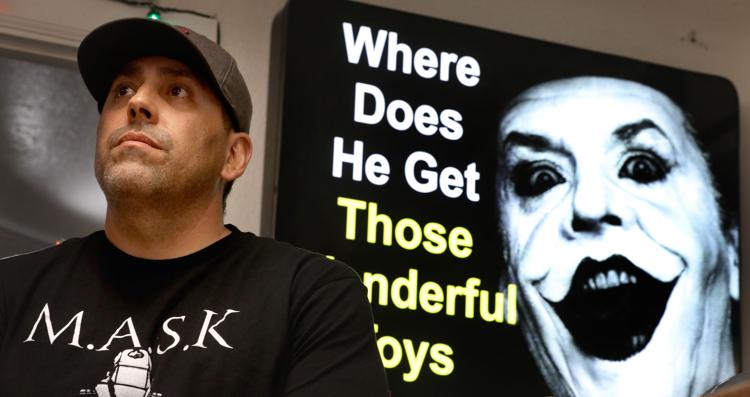 He was still young, a fresh-faced 17-year-old, when he first got into buying the toys from his childhood. His parents picked him up a 15-inch Chewbacca figure from Kenner, still in the box, for Christmas from a collectibles store on East Pima Street.
"It was the same Chewbacca that they bought me when I was 2," said Cuadrado, who is now 46. "I still have it, in the box and everything."
From there, Cuadrado started going to toy shows. While working for Kmart in his 20s, he would buy cases of figures and bring them home.
"I tried to get one of everything," he said. "I learned really quick that it was going to be too expensive. I started buying two of everything, then selling one to pay for both of them."
As Cuadrado's reputation as a seller in the Tucson toy community grew, so did his purchasing power.
"It started coming at me," he said. "Friends had childhood toys. I would ask how much they wanted for all of it. You leave something behind, you wish you would have gotten it."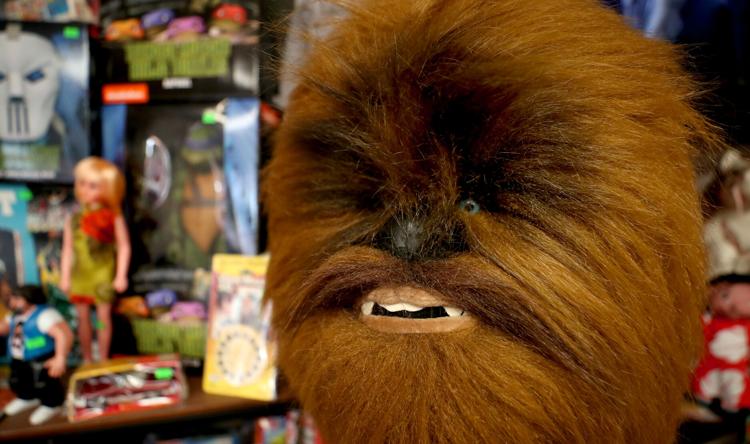 It is a practice that Cuadrado continues to this day, at times with help from wife Cristina, daughter Lauren and his son, who is also named Vinny.
The younger Vinny said his dad's flow of inventory through the house has been a constant.
"I always tell people that he has been buying, selling, collecting toys longer than I've been alive," said the 21-year-old, who is studying creative writing and film and television at the University of Arizona. "I've always been there to lift a tub or package a toy for him, and it has been no problem."
Besides, having a toy reseller as a father has its perks.
"Dad gave me all the Star Wars I could ever want, more than I needed," he said. "He would always give me first pick, then sell the rest."
The younger Vinny said people have been asking his father for years if he had or was planning to open a brick-and-mortar store.
"This is kind of a fulfillment of that request," he said. "People know my dad, people like my dad. This is something that he has a reputation of being good at and kind about. It is great to see him getting so much support."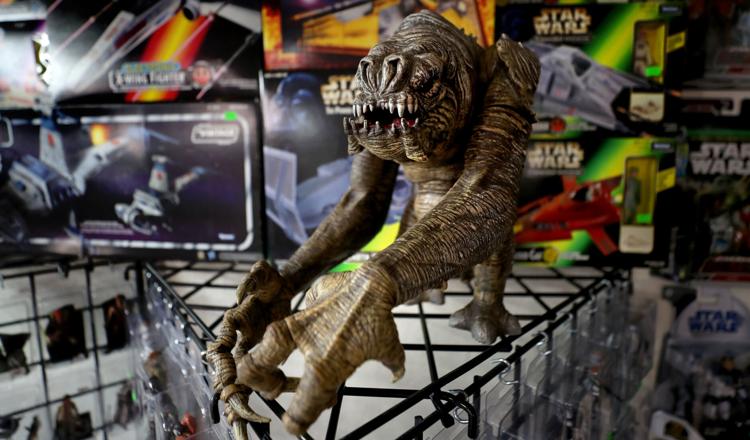 The store is a good way to showcase the thousands of toys that Cuadrado has in storage.
Plus, it allows Cuadrado to meet and socialize with customers, whether it is a 40-something dad of two hoping to reclaim some of the action figures of his youth or a serious collector looking for the rarities that you just can't find anywhere else.
Christine McGarvey has been coming into Those Wonderful Toys every weekend since it opened.
McGarvey, a fellow toy reseller and avid Star Wars collector who goes by the nickname Tucson Toy Huntress, is partial to the shop's selection of clone troopers and droids.
McGarvey said that Cuadrado, besides being a character who knows his business, brings vintage toy shopping to a whole new level in Tucson.
"People like me have been dying for someone like him to open a store like this," she said. "I have been to every toy story in Tucson. They just don't have what it takes to make a collector want to come back. Vinny does."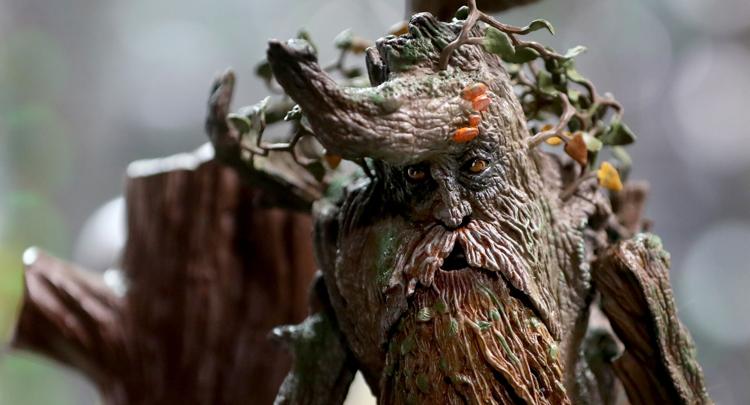 With a built-in following and new customers learning about the shop daily through social media, Cuadrado is cautiously optimistic about the store's viability.
"There's been a $1,000 dollar day, there's been a $40 day," he said. "That's OK. That's going to happen."
If it doesn't work out, Cuadrado still splits his time between the store and Home Depot, where he has worked in different capacities for nearly 20 years.
Either way, for now, he gets to spend his working hours surrounded by the toys he loves.
"If I had Pokemon or Pops figures, I'd want to move it quicker," Cuadrado said. "Those are not my thing. But I like looking at this stuff."