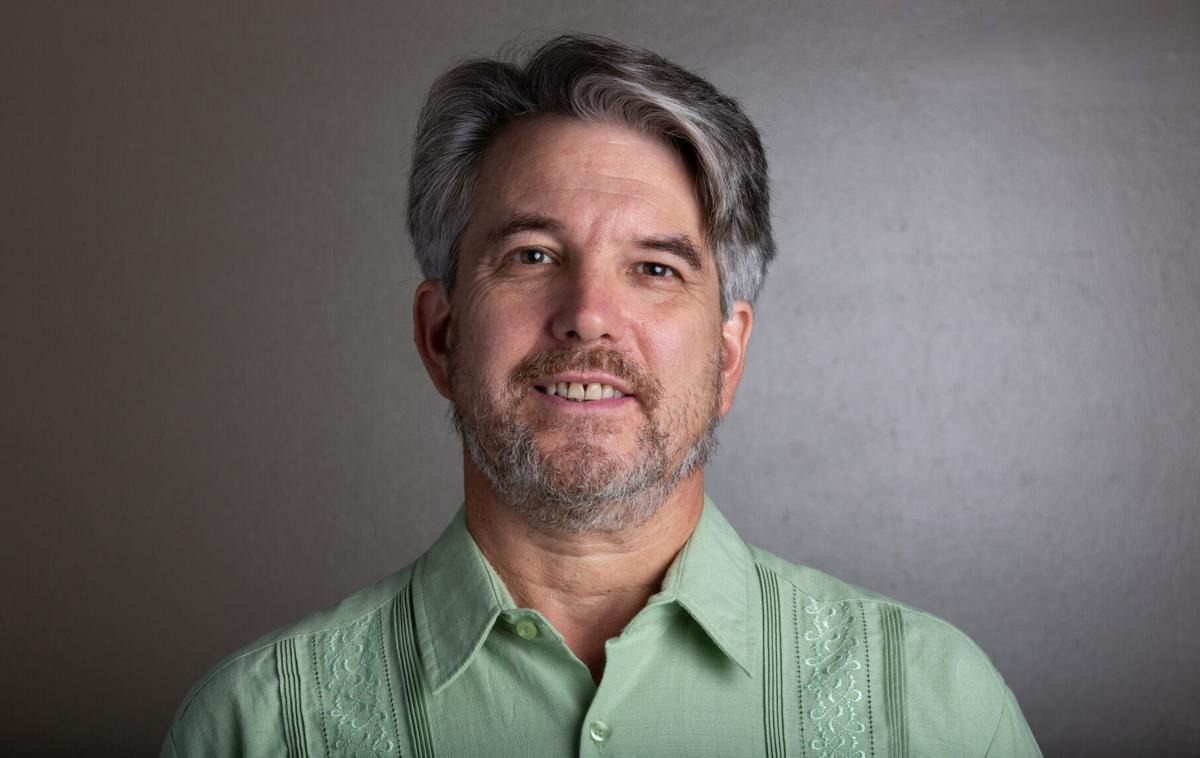 It's not just individual rights versus collective responsibility — the usual sides in the vaccine debate.
The Tucson City Council is showing, as it imposes a vaccine mandate on the 4,000-plus city workers, that there are all kinds of thorny issues attached to such mandates.
There are pragmatic problems, like whether the city should be firing potentially dozens of public safety officers during a murder wave. Undoubtedly calling the bluff of those employees is a risky move, though some may end up getting vaccinated after all.
And there are philosophical issues, like whether a public servant owes it to the public to be vaccinated during a pandemic. Arguably, they do, despite the personal misgivings of a relative few.
The council tangled over these and other issues Tuesday before ultimately deciding, by a 4-3 vote, to move toward firing those city workers, potentially up to 500, who do not get vaccinated against COVID-19. The firings could happen in mid-December, just before Christmas.
But the issue that is ultimately likely to decide whether the city can move forward with the terminations is another one: religious accommodation. The more I dig into this, the more I see an issue that employers, especially government employers, simply should not be involved with.
Sen. Vince Leach, a SaddleBrooke Republican, filed a complaint with the Arizona Attorney General's Office on Thursday asking for an investigation into whether the city is violating a new state law mandating that if employers require COVID-19 vaccines, accommodations must be made for employees based on their "sincerely held religious beliefs."
Leave aside for a moment the fact that it's easy to fake sincere beliefs. The city reported at Tuesday's council meeting that it had received 300 requests for religious accommodations and had approved 211, while denying 79 and having 10 more that were either under review or submitted late.
Leach used a letter from Gov. Doug Ducey's general counsel, Anni Foster, as the basis for his complaint. Foster's main argument — and therefore the issue that the attorney general will consider — is that the city has no leeway under state law to reject requests for religious accommodation. It must accept them all on their face.
In other words, if I say I belong to the Church of the Palm Tree, which requires I get all my medicine from fallen fronds, the city must accept that.
Tucson City Attorney Mike Rankin derisively dismissed Foster's argument in a letter Thursday, saying that the state law mirrors the federal law requiring religious accommodations, which the city already adheres to.
"This new Arizona law really adds nothing to the obligations of Arizona employers who choose to require COVID-19 vaccination as a condition of employment," he wrote.
I asked Rankin on Friday what sort of religious accommodations were accepted and rejected by the city since this process began in August. He said one category of accommodation requests was from employees who said their religious beliefs include opposition to abortion, and that they wouldn't take a vaccine because some were tested on decades-old lines of fetal tissue.
Those requests were approved.
People who simply said they're against the vaccine, or that their spouse didn't want them to get it, were not accommodated, he said.
"If the employee submits the request, you start out with the presumption that it's a sincerely held belief," Rankin said. "The tie goes to the runner."
So, they get the benefit of the doubt, but they have to express their related religious belief. Never mind that many large religious denominations — like the Roman Catholic Church and the Church of Jesus Christ of Latter-day Saints — are asking members to get vaccinated.
This, of course, opens a gaping loophole. Just say the magic words, and anyone gets an exemption, whether or not they actually have a "sincerely held religious belief."
The COVID-19 vaccine is not the city's only requirement for public-safety officials, by the way. Firefighters and police officers must also have their diptheria, tetanus and pertussis shot, along with the measles, mumps and rubella injection. They also must be vaccinated against hepatitis, though they may get a separate liability waiver for that.
I asked city spokesman Andy Squire on Friday afternoon how many public safety employees had requested an exemption from those traditional shots. Searching the Fire Department's records, the city's human resources department could find records of only one firefighter requesting a religious exemption from these preexisting vaccine mandates.
It makes you wonder if many requests for religious exemptions aren't just a culture-war stance reworked into a religious belief.
These exemptions also bring up an issue that few are talking about, in part because it is so entrenched: The legal requirement for religious exemptions from job-based vaccine requirements.
My question is why we have them at all. After all, we're not talking about mandates for public school students, who must have access to our education system. We're talking about adults choosing a job in a given field and workplace. They have a choice.
In fact, both the state law and the applicable federal law do something that most religious conservatives fight against these days. They force employers — even governments — to ratify an employee's religious beliefs. This is not a position that an employer should be put in.
Considering the First Amendment's protection of freedom of religion, the city of Tucson and other governments definitely shouldn't be put in the position of considering an employee's religious beliefs as a factor in employment. That burden should fall on the employee.
Ironically, the Hobby Lobby case offers some logical backup, if not necessarily legal ammunition, for the city's position. In that 2014 case, the U.S. Supreme Court ruled that the owners of Hobby Lobby and other privately held companies have a right not to provide insurance for contraception if it violates the owners' religious beliefs.
What that tells me is that workers who object to an employer's policies, like contraception coverage or vaccination requirements, are left with the option of leaving if they don't like it. Granted, the disagreement relates to the employer's religious beliefs in one case, and the employee's religious beliefs in the other case.
But in both cases the solution is simple: If you don't like the terms of employment, don't work there.
Tim Steller is an opinion columnist. A 25-year veteran of reporting and editing, he digs into issues and stories that matter in the Tucson area, reports the results and tells you his conclusions. Contact him at tsteller@tucson.com or 520-807-7789. On Twitter: @senyorreporter