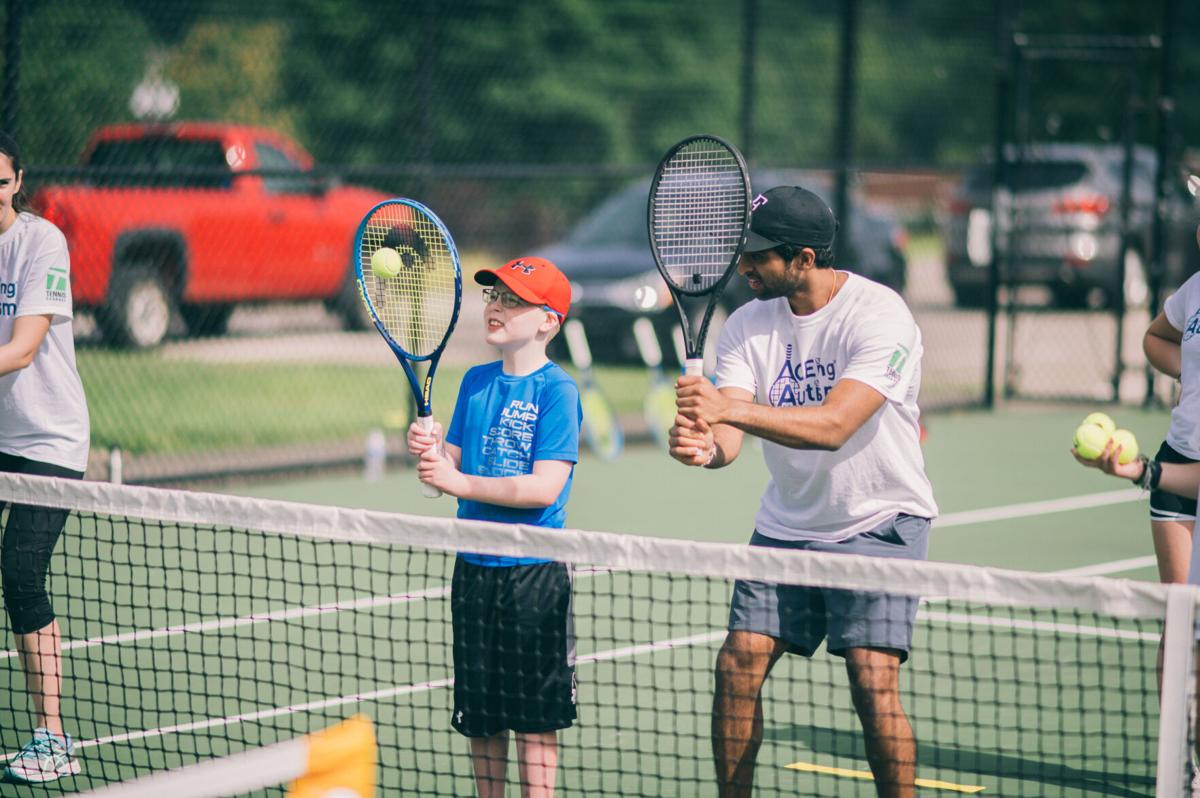 Tucson's JCC is joining a growing network of facilities across the country that helps kids and teens with autism play and interact with others through tennis.
Next Sunday's launch of the ACEing Autism program at the Tucson JCC, 3800 E. River Road, is the idea of Miguel Coelho, who moved from Barcelona in 2018.
Since his arrival at the JCC this spring, Coelho — the director of racquet sports — has been making changes for the better, with the launch of ACEing Autism his biggest endeavor yet.
He says it's just the beginning.
'We know it's been hard for them'
The evidence-based program will run for six consecutive Sundays from 9 a.m.-10 a.m through Nov. 21. The program is open to kids and teens ages 5 though 18; the cost is $120. The JCC still has slots open for both participants and the teen volunteers who help run it.
One in every 54 children in the United States is diagnosed with autism, and more than 1 million families belong to the autism community.
ACEing Autism fills a nationwide need. The program was started in 2008 by tennis pro and businessman Richard Spurling and partner Dr. Shafali Jeste, a behavioral child neurologist who focuses on developmental disorders such as autism. It has since grown to 96 programs in 32 states, said Mylène Martin, ACEing Autism's marketing and communications manager. ACEing Autism worked with 1,597 kids and teens for a total play time of 1,045 hours in 2019.
The program does more than just connect kids and teens to tennis. ACEing Autism partnered with the UCLA Center for Autism Research and Treatments to learn how tennis benefits kids with autism. Researchers tracked changes in participants' tennis, motor, behavioral and social skills along with repetitive behaviors, mood and on-task engagement during the six-to-eight-week programs.
85% of program directors saw an improvement in the participants' hand-eye coordination.
71% reported an improvement in the participants' eye tracking.
82% saw an improvement in the participants' social interactions and communication with volunteers and program directors.
60% observed an improvement in the participants' social interactions and communication with other participants within nine weeks of being part of the program.
The Tucson JCC's program is the second of its kind in the state. ACEing Autism's goal is to double the program's reach across the country in the next three years, with the pandemic throwing a wrench in some of the organization's plans last year.
"We feel very lucky. We were able to expand our team, and we had a lot of people reaching out and looking to start programs when it was able to do and safe to do so," Martin said. "We know how much the pandemic impacted children on the autism spectrum. It was hard for everyone, but we know it's been hard for them. We've been excited to get back out there as soon as it was safe to do so."
A survey conducted last year by Autism Speaks found that the autism community experienced the same struggles seen across the country, compounded by challenges of caring for — and often educating — a family member with autism. Many families also reported difficulties teaching mask-wearing and social distancing to to their family member with autism; others said they didn't receive any distance learning support.
There will be COVID-related guidelines in place to make sure everyone stays safe starting next Sunday.
"We feel very fortunate to be working with Miguel," Martin said.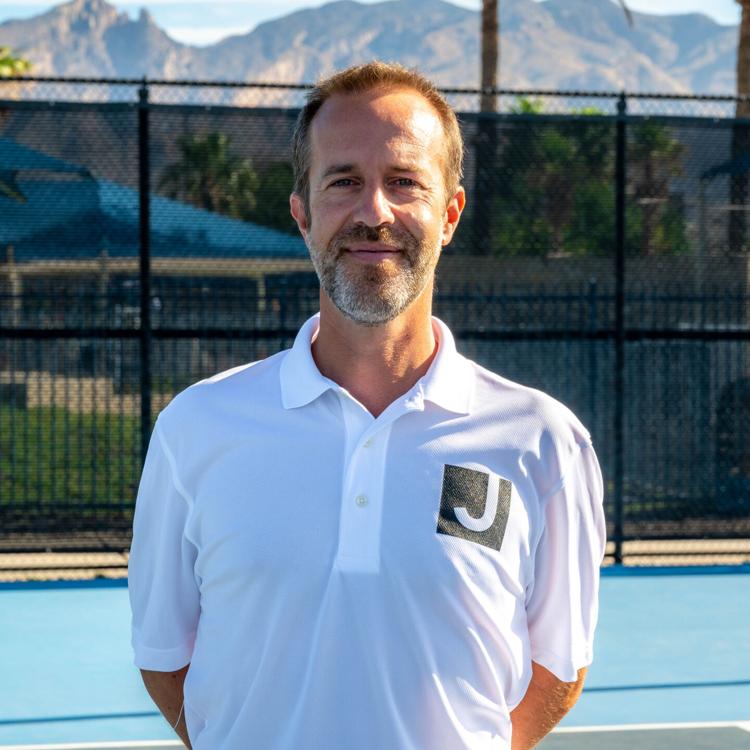 'The ideas and the will to change things'
Officials at the Tucson JCC feel the same.
"Miguel came to us with (the idea of becoming an ACEing Autism site) and said he would love to do this," said Director of Wellness Amy Dowe. "We gave him autonomy when he came on to really get creative, and he's really stepped in since he got here."
Coelho quickly urged Dowe and others to implement a ball recycling program, solving the center's age-old problem of what to do with its members' discarded tennis balls. With large bins on the courts that get traded out when they're full, the recycling program will be up and running as soon as the bins arrive from their partner organization.
"Tennis balls are a huge environmental issue. Millions of tennis balls go to waste every year," Coelho said. "Our tennis storage had 700 to 800 balls that we didn't know what to do with."
Coelho wants to reach beyond saving the environment.
"I want to change the way people are learning and paying for tennis," Coelho said. "In the United States especially, there's this idea that people only learn in private lessons, but actually people learn very well in groups."
Group lessons for adults and kids launched five weeks ago; the JCC already has 63 participants enrolled.
"I have the ideas and the will to change things and how people look at the facility and look at tennis," Coelho said. "The program is growing right now. We have one kid that the parents drive from Nogales three days a week to play with me."
Coelho's ability to teach in Spanish was a game changer for that family. Last week, Coelho learned that two more students from Nogales would be making the trip to begin training with him.
"I'm not looking at the kids as they all have to be professional players," Coelho said. "The idea is they can play and they can have fun."
'Using tennis for something beyond tennis'
Born and raised in Portugal, Coelho started playing tennis when he was 5. By the time he was a teenager, Coelho knew he wasn't going to be a professional player, so he switched his focus to teaching the sport.
By 22, he was working with professional players in Spain. He has since worked at clubs, organizations and academies in Portugal and Spain.
After owning a small tennis club in Portugal with a friend and handling the scheduling and management side of things, Coelho decided to make a change.
He went back to school, earning two masters' degrees, and moved back to Barcelona. Coelho moved to Tucson in 2018, when his wife took a job with Ventana Medical Systems.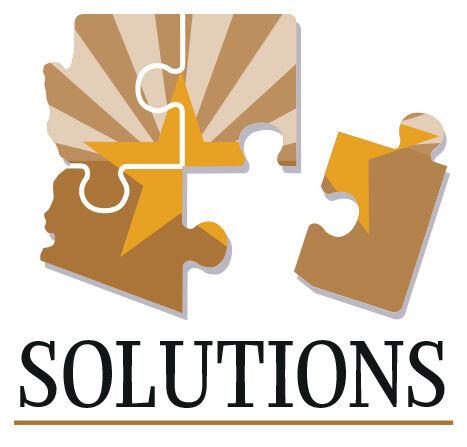 While he wasn't working in tennis once he arrived, he still had questions burning in the back of his mind. Last year, he couldn't ignore them anymore.
"Tucson looks so amazing for tennis. It has great weather, amazing facilities, but it seems like we're not able to consistently produce amazing tennis players," Coelho said. "We have lots of facilities and not enough players playing."
He started asking questions and meeting people in the local tennis community "just to satisfy my curiosity."
Knowing that his wife had a coworker whose kids played tennis, Coelho asked for an introduction to the family. Days after they met, Coelho agreed to train one of their sons.
"He started getting better and he was more excited about it. Then the results just started appearing," Coelho said.
When they started working together, the boy was ranked number 200 in the country. Four months after training with Coelho, the boy had risen to 31st.
"That's when I knew, 'Oh, I can do this again,'" Coelho said.
He started training more students, and in April, applied to work at the JCC.
After his success with the ball recycling program, Coelho looked outwards to the community in terms of other ways to help. He thought of his friends, Chadwick and Elana Campbell, who launched their branch of ACEing Autism in Phoenix back 2017.
"I said to him, 'Now I have a facility (and) I want to do the thing you're doing because I really think it's great, and it really fits the mission of the J,'" Coelho said. "It seemed like a great fit from the beginning. Not the idea of thinking that everyone can be a tennis player, but using tennis to bring people together and make people interaction and have a good time."
Officials at the JCC were thrilled at Coelho's suggestion to launch a Tucson branch, saying that the program fits into their mission of offering programs for people of all abilities.
"We haven't done anything tennis-related with this demographic, but we do try to create programs and relationships that get people of all ages, abilities and backgrounds into our building and using our facilities," JCC director of wellness Amy Dowe said. "We hope to have a long-lasting relationship with the program."
Coelho, who is working towards a a PhD at the University of Arizona, wants to bring similar programs to the JCC, some involving minority groups.
"We're using tennis for something beyond tennis," he said.
Contact Star reporter Caitlin Schmidt at 573-4191 or cschmidt@tucson.com. On Twitter: @caitlincschmidt