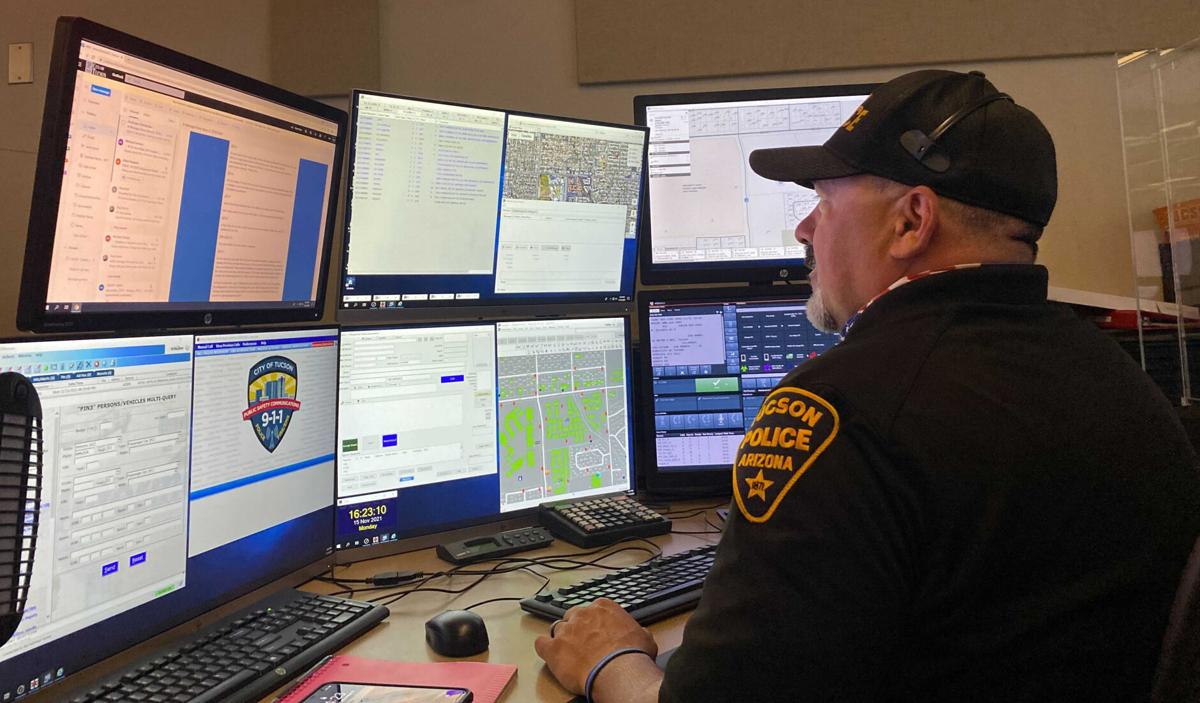 City data shows the time it took for 911 operators to answer calls in Tucson fell short of the national standard throughout most of 2021, a problem that officials said is mainly driven by understaffing and an influx of new trainees.
The Star compared Tucson's 911 "ring times" to a standard set by the National Emergency Numbers Association, which requires 95% of 911 calls to be answered within 20 seconds of receiving a call.
The city did not meet that standard during 10 of the past 13 months. March represented the highest rate of non-compliance when more than one-fifth of all 911 calls were not answered in time.
"Every big emergency that comes into our city starts right here," said Sharon McDonough, the deputy director of the Public Safety Communications Department. "Our ability to get that right impacts those incidents all the way through to the end."
McDonough said staffing changes around October 2020 could have been a major factor that led to the lackluster performance this year. Before then, data shows that the department exceeded the national standard every month dating back to at least January 2019.
The department needs a total of 219 workers to fully staff its 911 center. It currently has just 90 trained employees who are responsible for answering about 40,000 emergency calls every month.
The department has beefed up recruitment efforts and recently hired 33 new trainees. Officials called the development a "blessing and a curse" and said it's been one of the main reasons Tucson's 911 answer times did not measure up to the national standard this year.
Trained operators need to teach trainees in real time, be prepared to take over their calls, and step away from the phones to teach classes — all while juggling hundreds of their own calls. The limited number of trained staff also means that nearly every operator has a trainee during their shift.
"Trainees obviously take a little more time. We're investing in those people for a better outcome down the road so that we can continue to improve the service that we're providing," said department administrator Geoff Kuhn. "That's probably been the biggest impact over the last couple of months."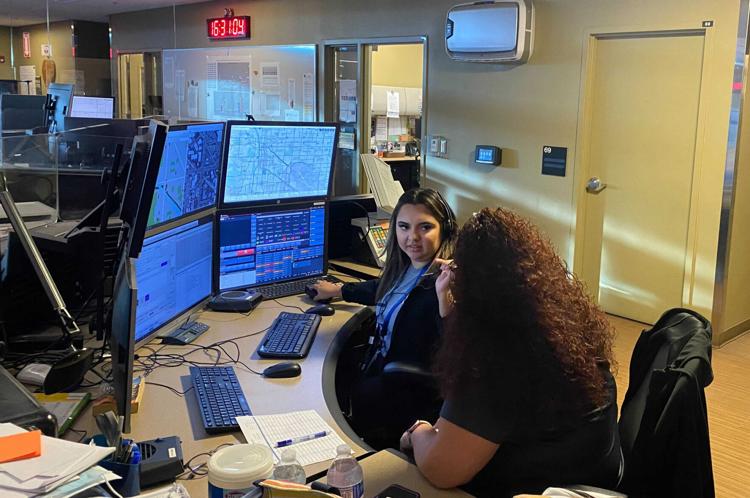 The success rate on 911 answer times could improve once the newcomers graduate from training and more operators are able to work independently.
It is unclear if hiring more trainees would prolong the problem, but the department has made efforts to expand its candidate pool with the goal of improving the time it takes for an operator to answer a 911 call.
For example, they now include typing classes during training rather than disqualifying candidates who do not have that skill. They have axed certain hiring procedures — such as polygraph testing — to speed up that process as well.
A newly hired recruiter will also begin seeking out candidates to fill department positions as part of a public safety initiative funded by the City Manager's Office.
Beyond the recruitment efforts, department leaders are focused on retaining employees by creating opportunities for them to move through the ranks.
"We've outlined what that career progression looks like for our staff so that you can forecast," Kuhn said. "If you really want to come in, give your best effort and promote through, it's all based on your ability to move through rather than us having the vacancy to do it."
Tucson officials also approved raises for city employees earlier this year, which increased department salaries at all levels and boosted the starting pay to $18 an hour for trainees.
Staffers said the increase, paired with the department's career progression approach, will allow employees to progressively climb the pay scale and make a career out of their position in the department.
The strategy could allow the department to hold on to existing employees — and their expertise that's needed to train newcomers — while department leaders continue to build up the center's workforce and expand its capacity to answer 911 calls as quickly as possible.
"It has incentivized new hires and people who are already working here," said 911 operator Alicia Rubio. "You have room to grow in this department now. That's another thing that the pay helped set up."
Potential candidates can apply for department positions online.